(SOLD) Squier MIJ Jazz Bass Silver Series Sunburst 1993/4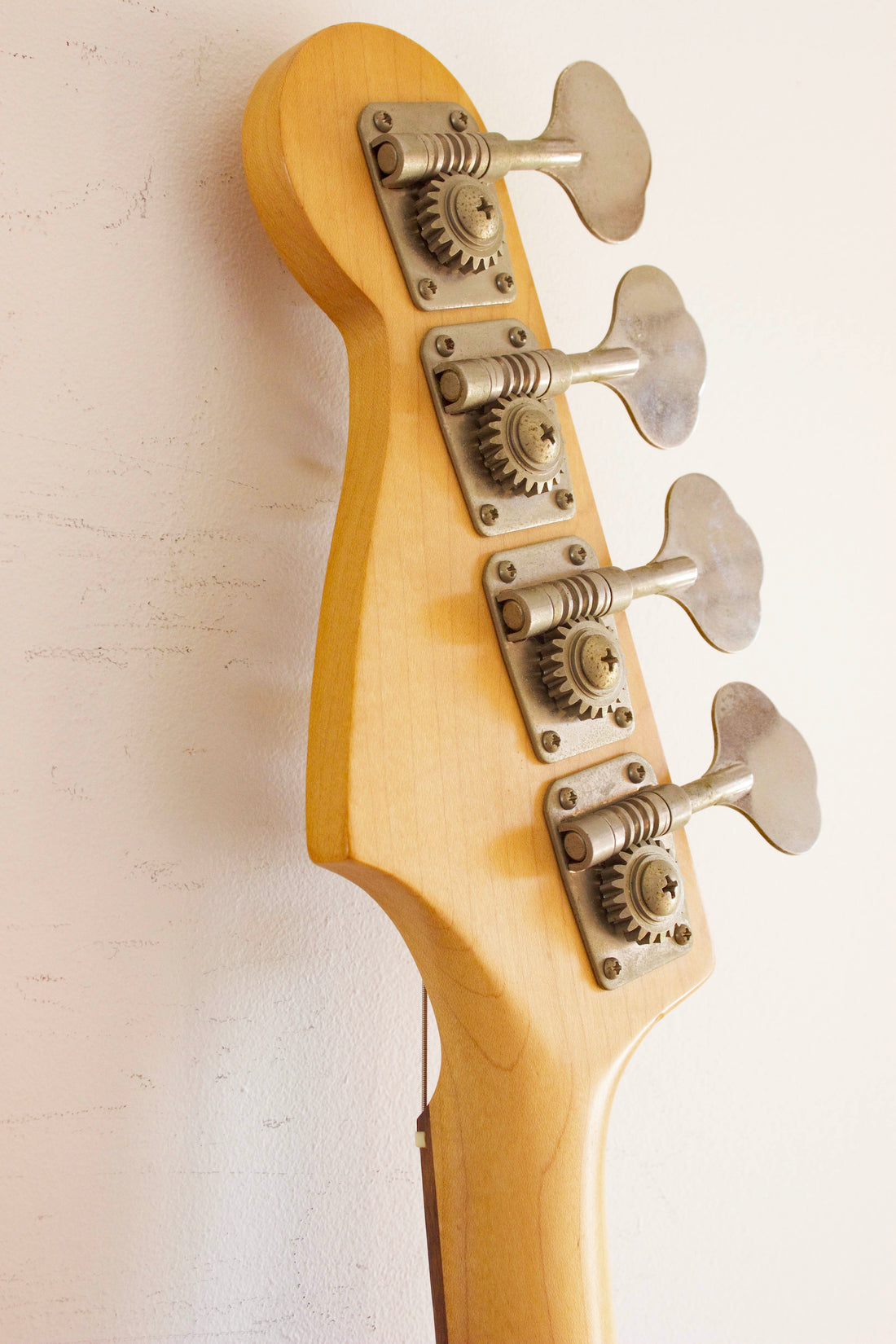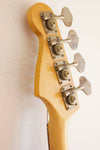 Squier J Bass, Silver Series, made in Japan in 93/94, black on sunburst. The Silver Series marked a 90s era return to Japan's legendary Fujigen factory for Squier after several years of manufacture in Korea, and at the time, they were heralded as a revelation in quality. The build quality is excellent, everything feels tight , tidy and in it's proper place. The body is light and resonant, and the satin finish neck is really comfortable and responsive; it feels very lively in the hands. This doles out the classic-J growl with enthusiasm, it's got a nice mix of bite and thump and has a really punchy quick attack. The classic sunburst looks classy and is in remarkable shape for it's age, it's held up nicely. These models punch well above their price bracket and possibly destined for a value spike the future as word gets around, so grab a tidy little gig machine for a great dollar while you can. 
Model: Squier Silver Series Precision Bass (SJB36)
Made in: Japan, FujiGen plant, 1993/4 (MIJ, serial M021207)
Finish: 3-tone sunburst, 3-ply black guard
Neck: maple with rosewood board, dot inlays
Mods: knobs replaced
Pickups Fender Japan JB Singles
Case: none
Cosmetic condition notes: mild finish wear. There's some very minor nicks on the headstock and back of the neck, nothing you can really feel. There's some minor dents on the back in the body contour area, and some pick marks just above the guard on the front. There's some clouding on the chrome and scratches on the guard. Overall: very good condition (8/10).

Playing condition notes: Action is low, neck is straight, intonation is good, truss rod works. All electrics tested and working properly. The frets have been played, but wear is minor, 8/10 for life left. Slinky player!