(SOLD) Squier Standard Jazz Bass Satin Pewter Grey 2005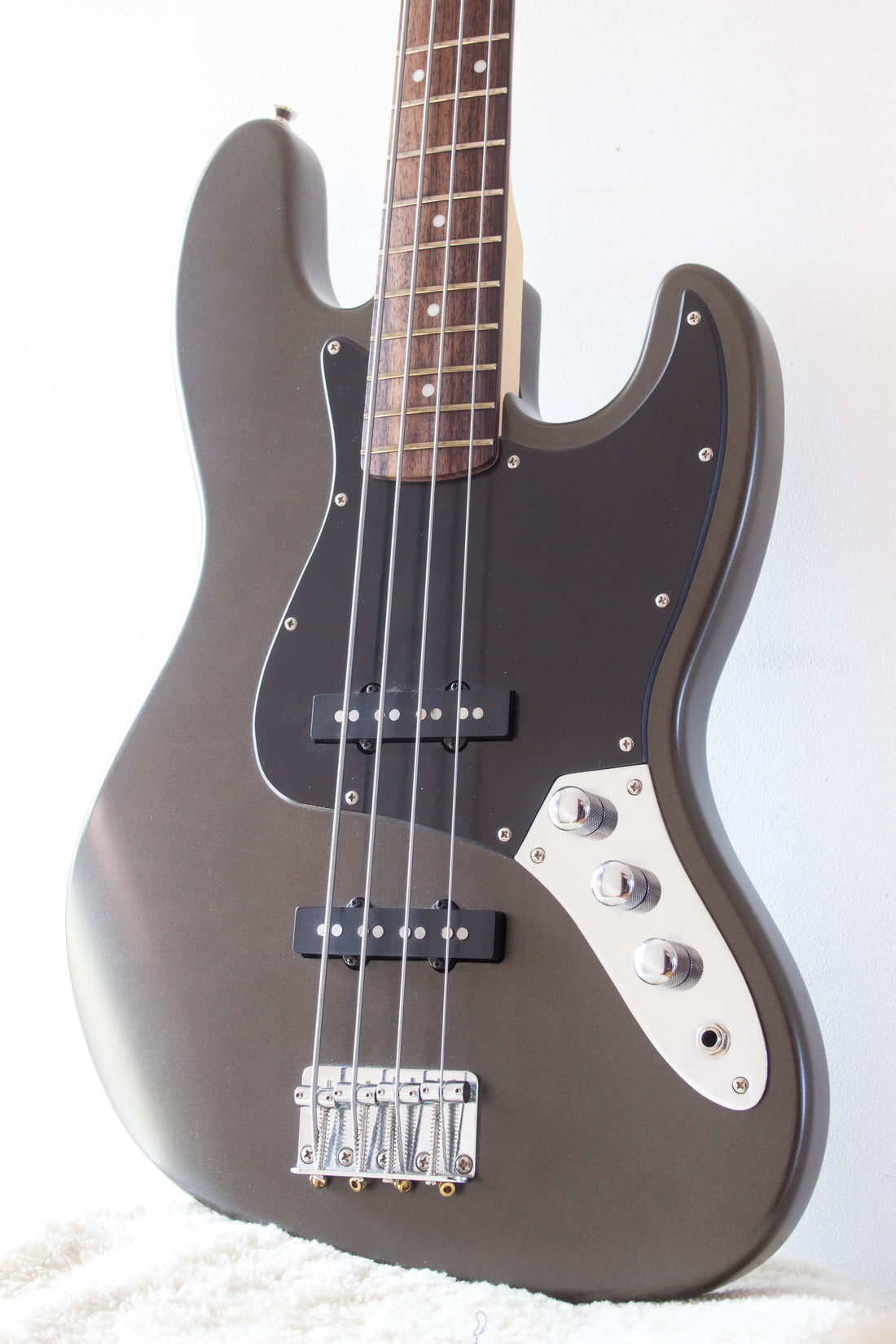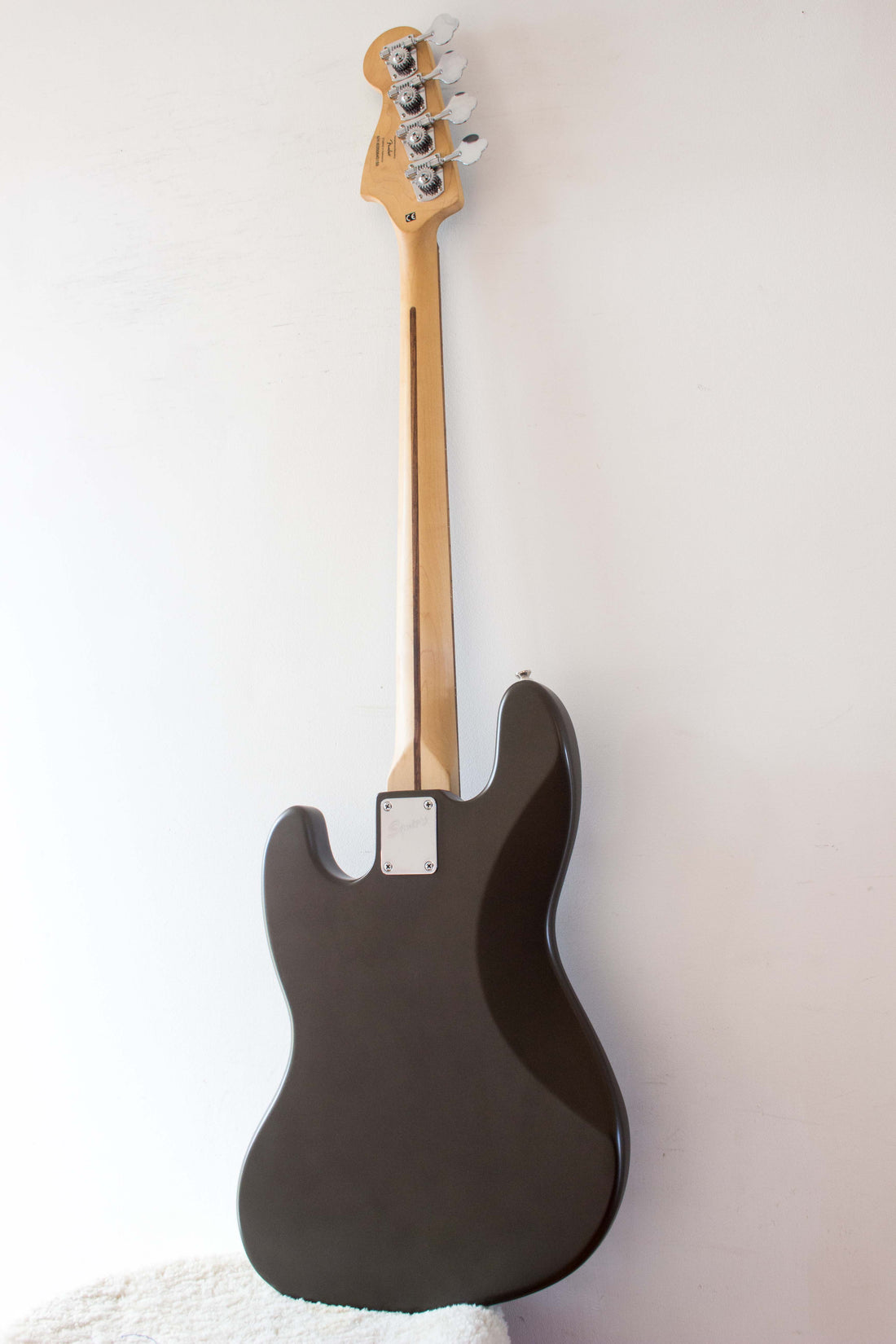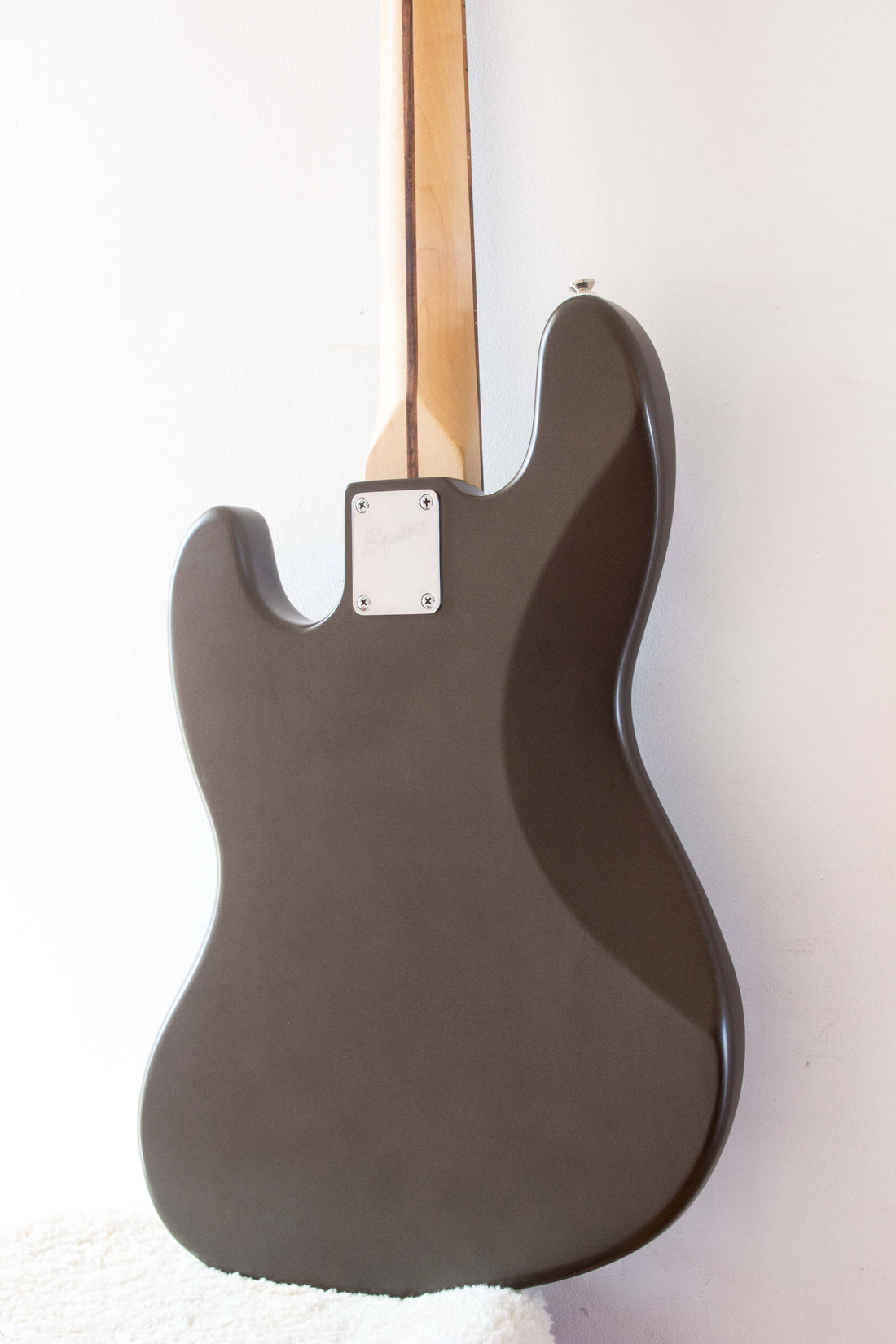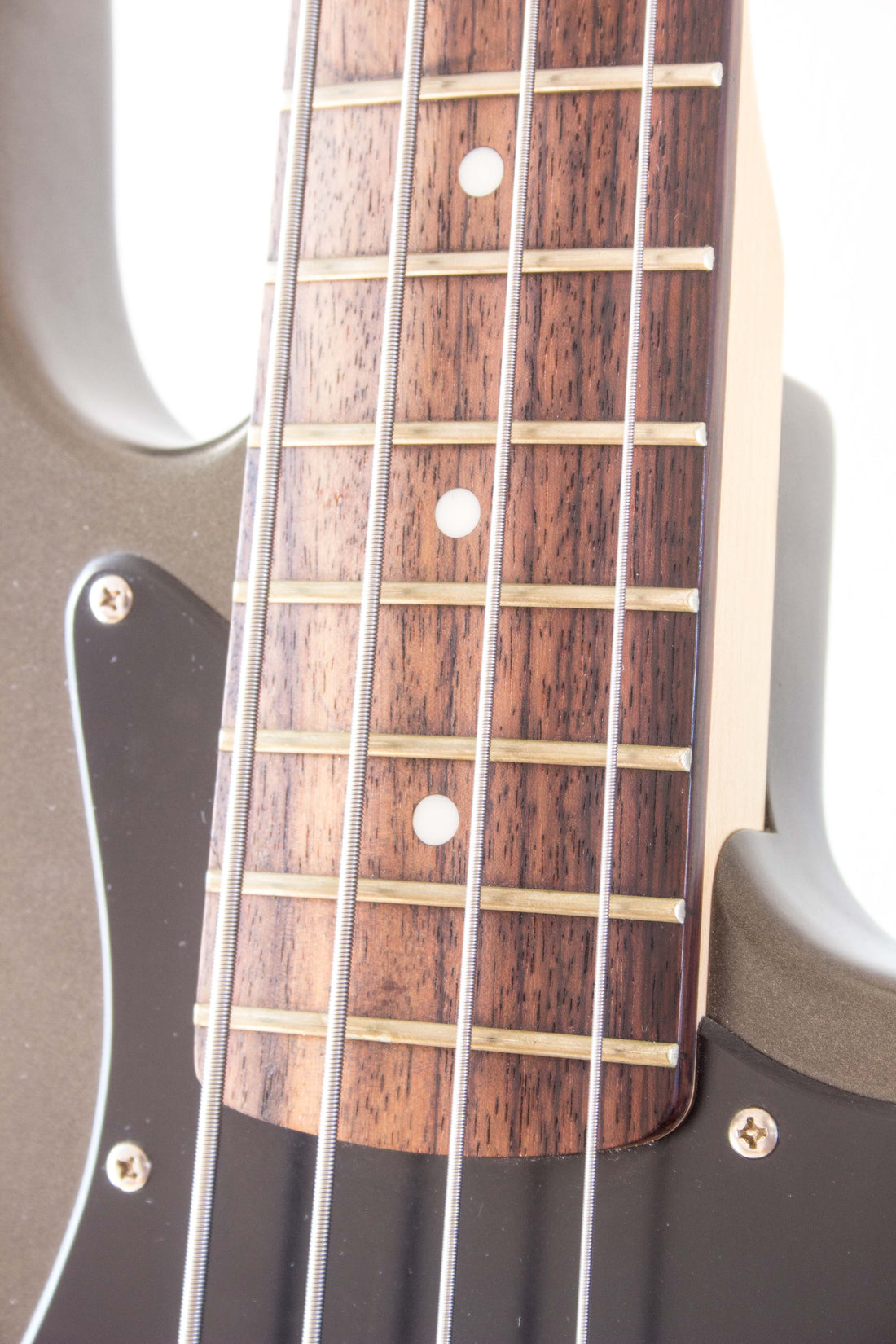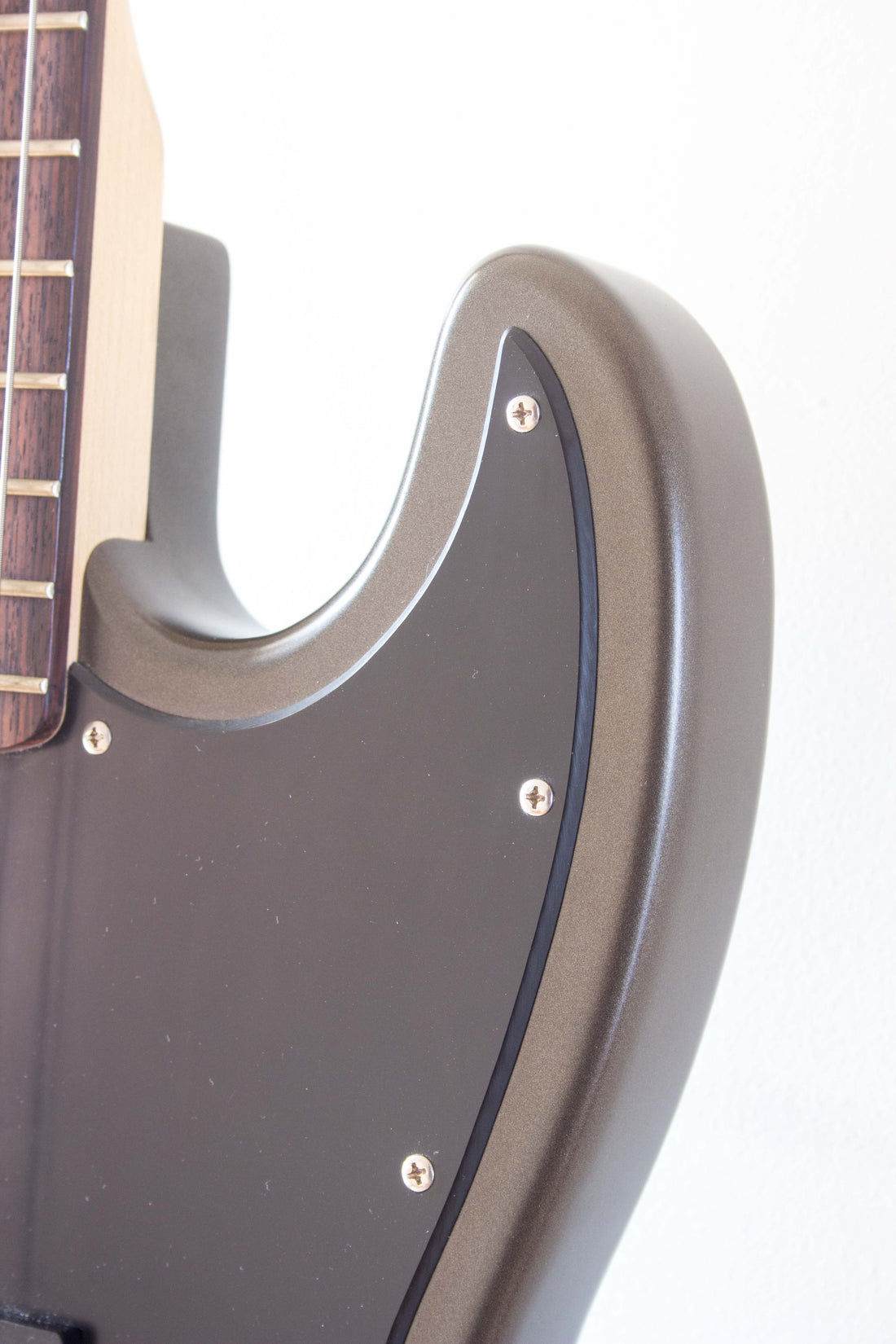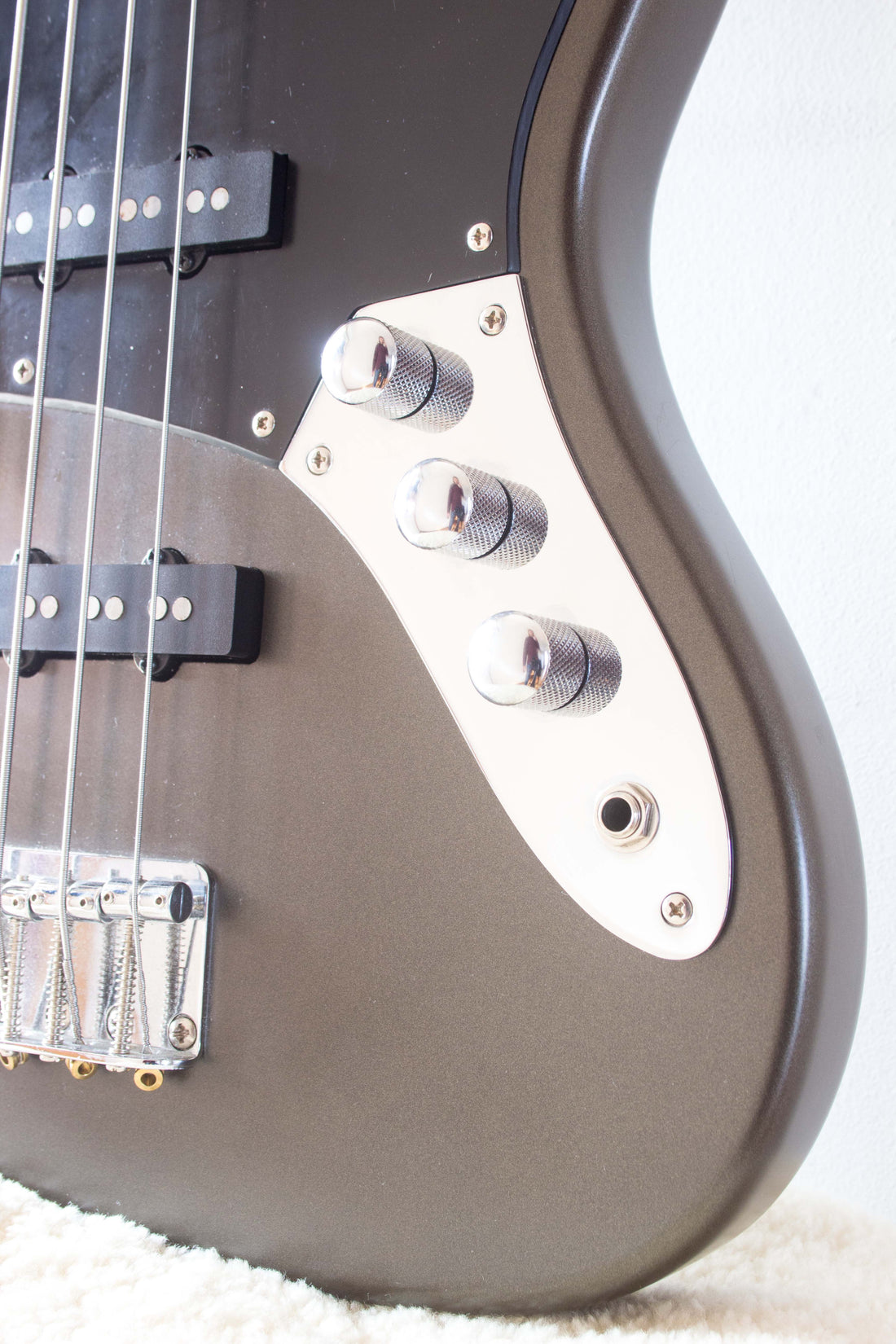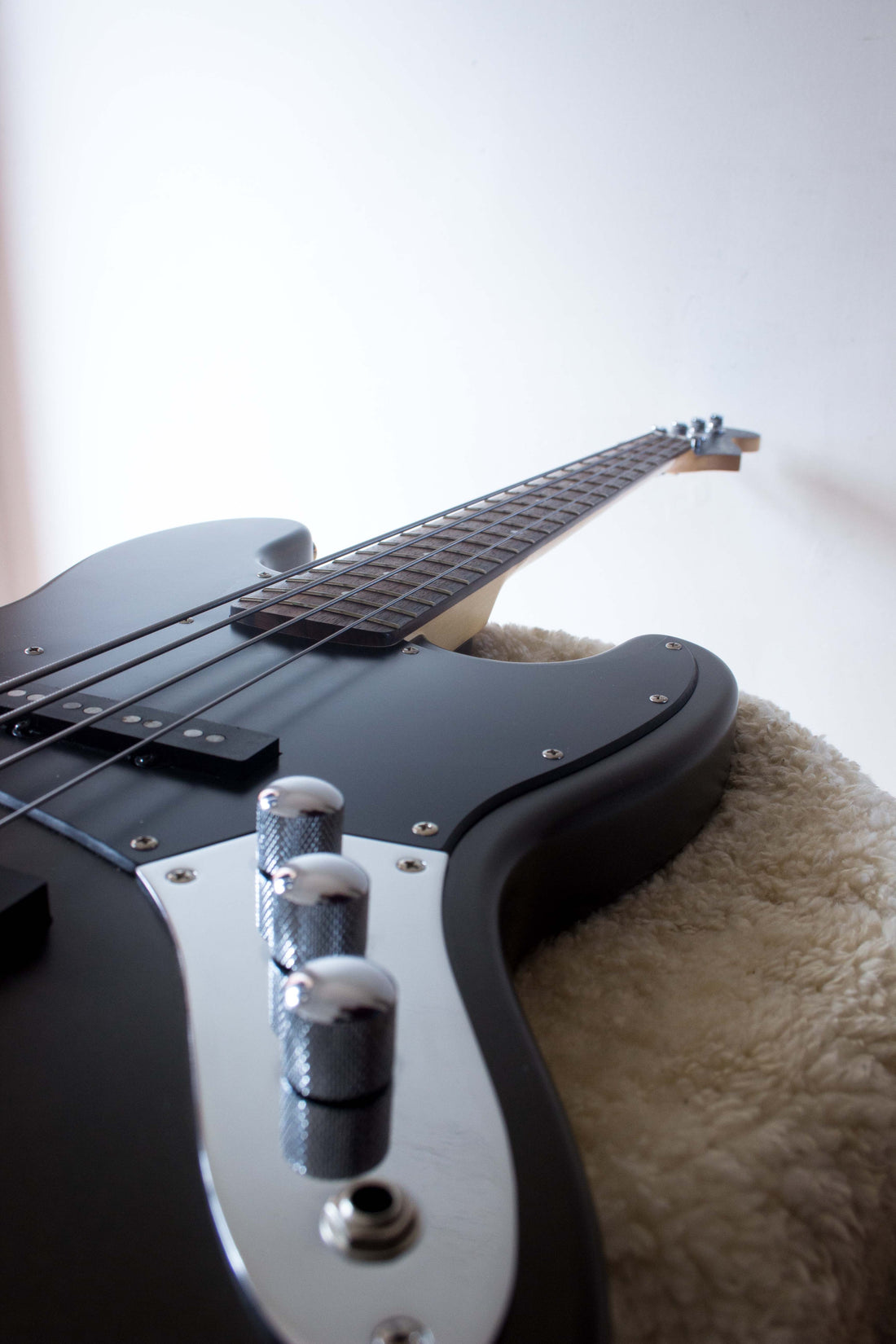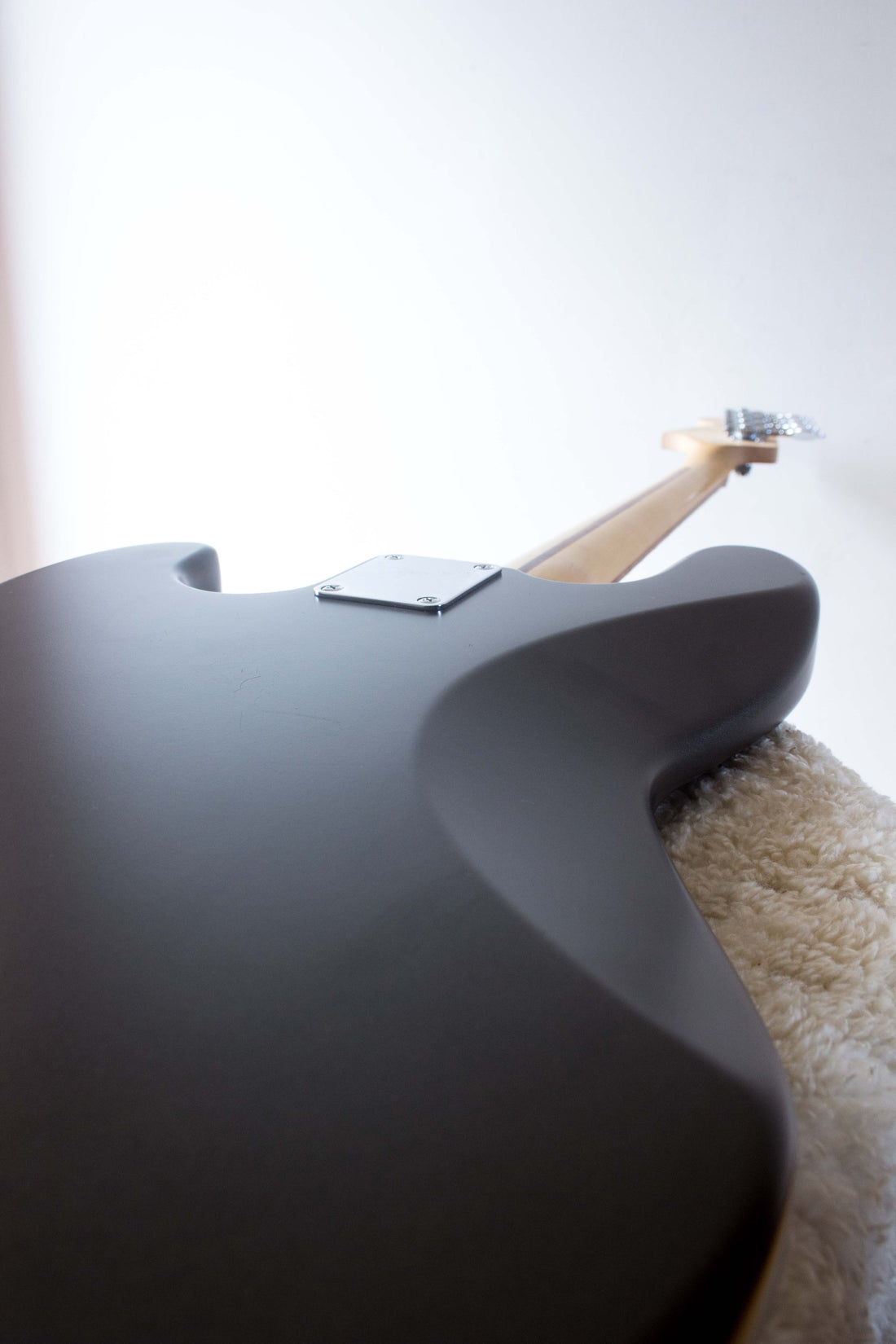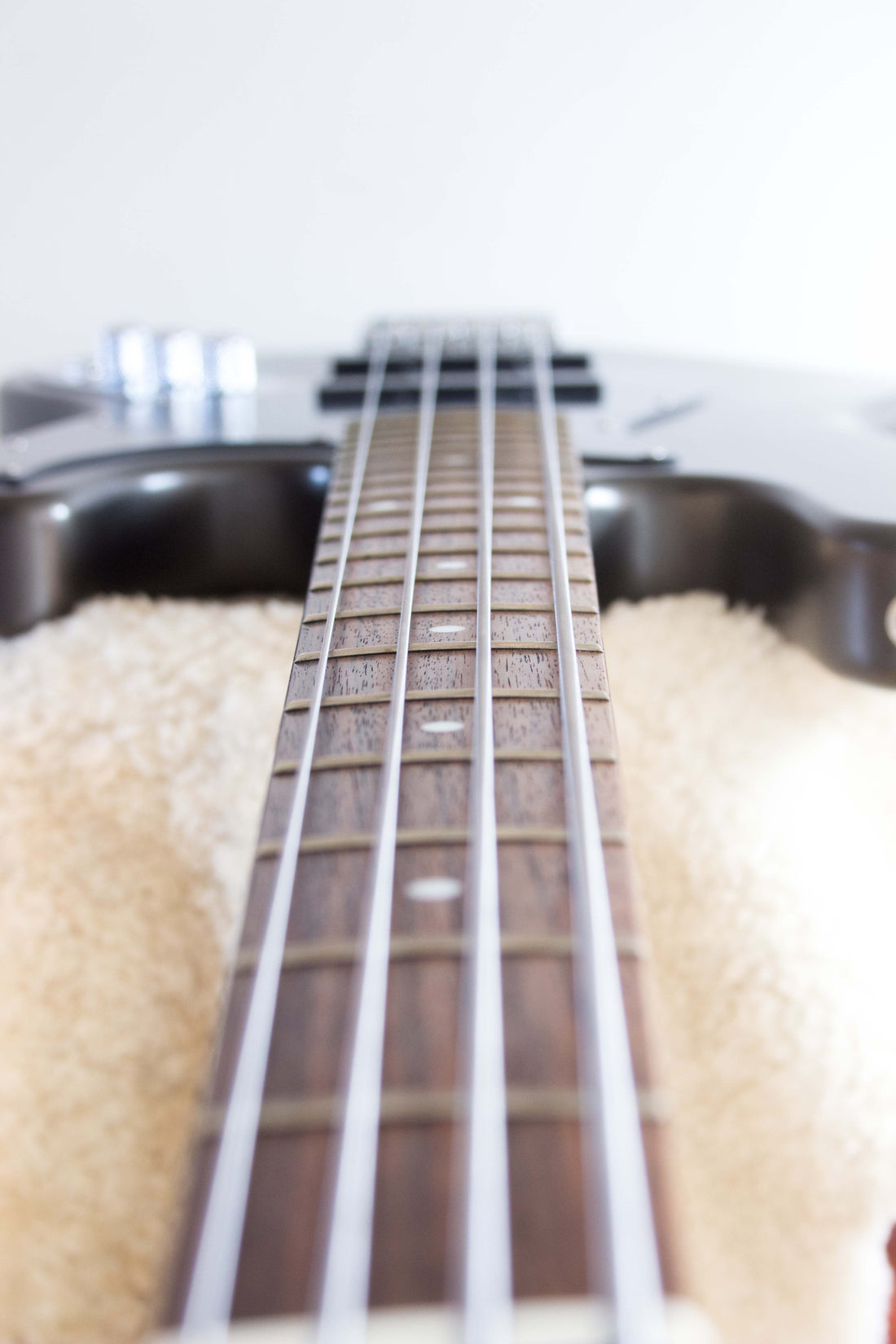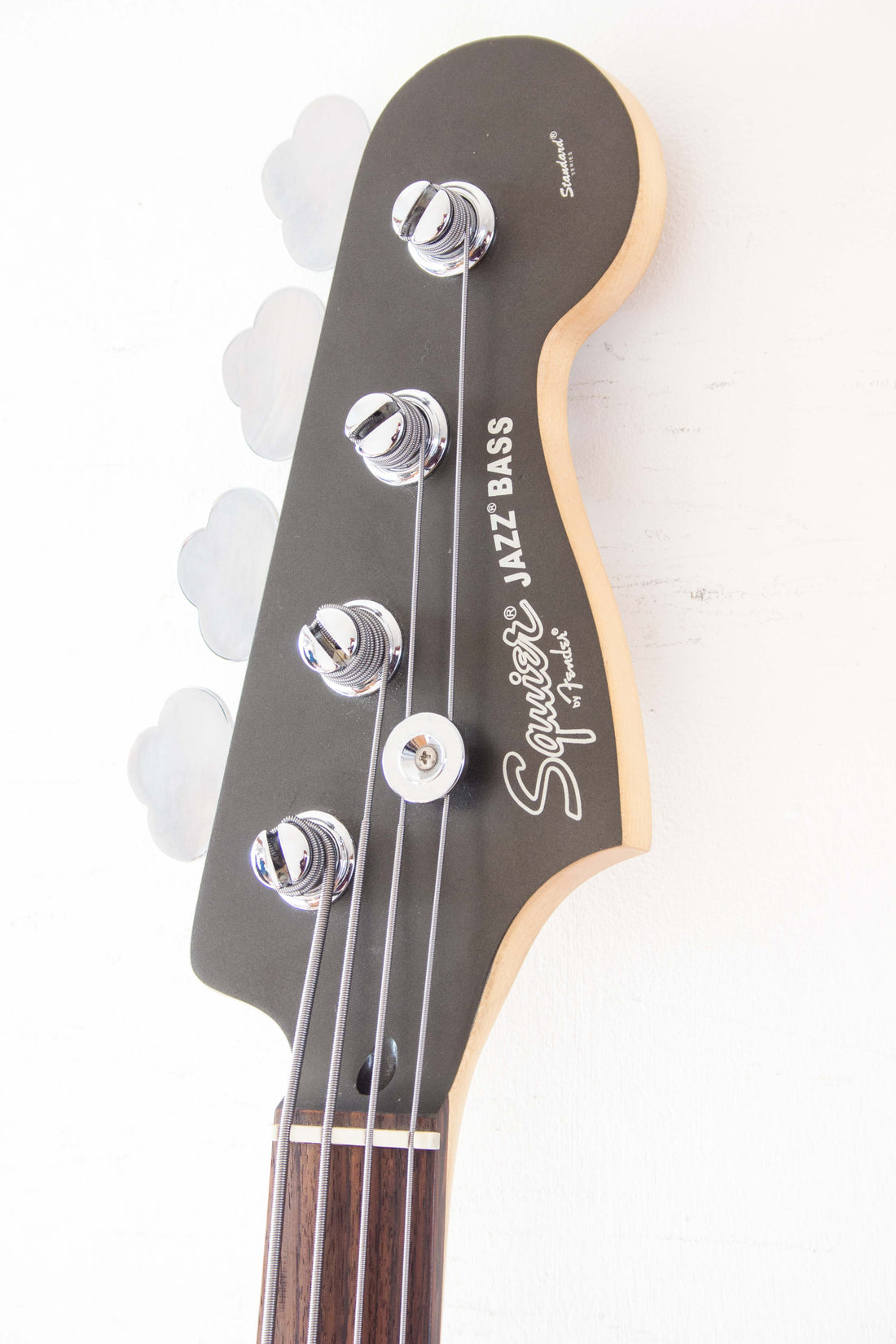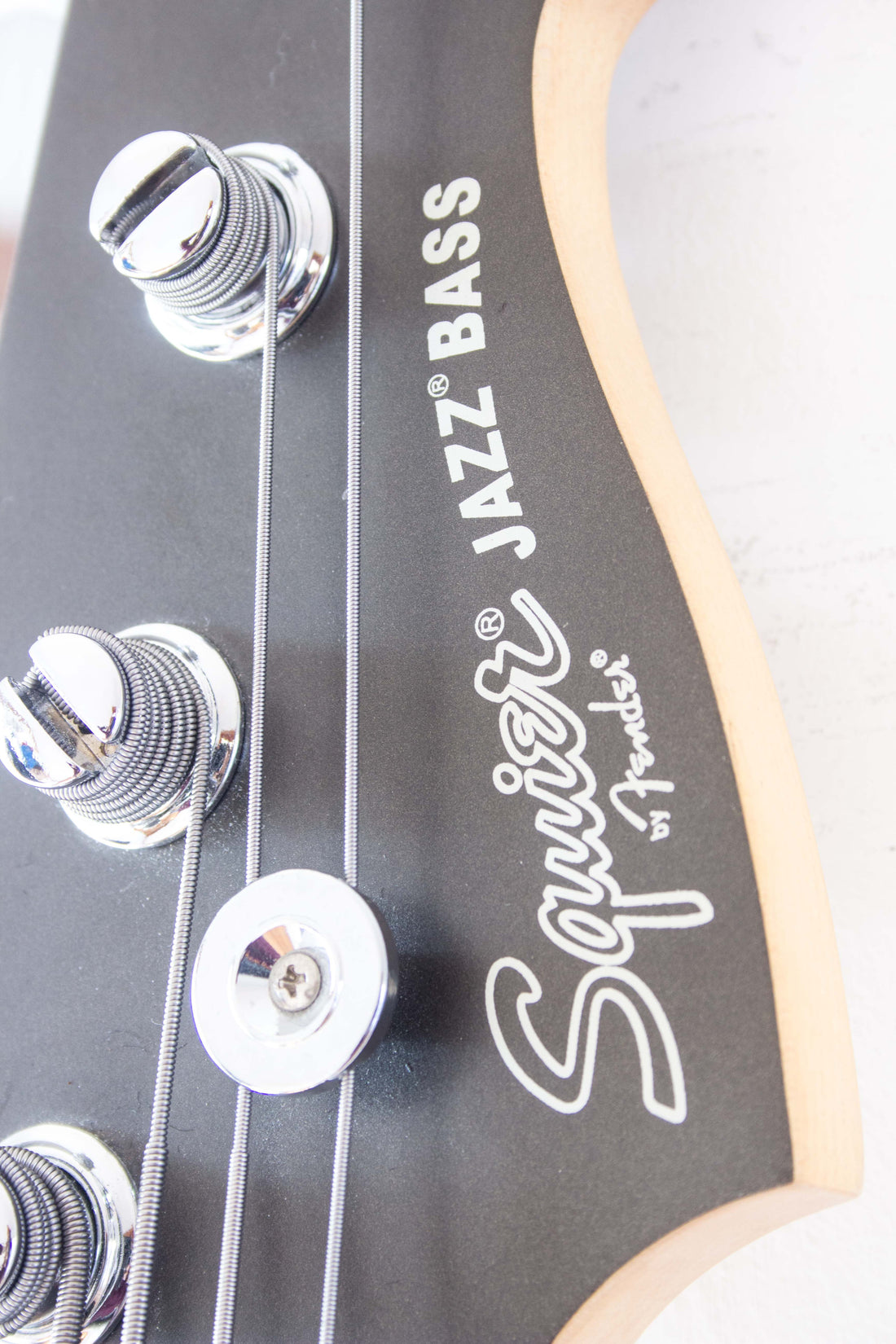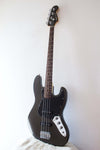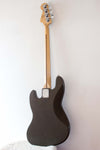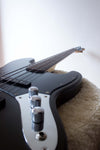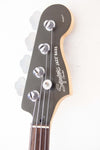 Squier Standard Jazz Bass, satin pewter grey, made in Indo 2005. This was a limited run finish in it's day; it's very unusual to see a Squier JB with a matching headstock. The colour has yellowed slightly with age to sit halfway between a pewter grey and the antique olive shade you see around on the Am Pro models; it's pretty different and very sleek. The Indonesian made Squier instruments are well regarded for their build quality and simple design; this one reinforces that positive sentiment and feels great in the hands. If you're after a tasty simple J with a sleek look without spending a fortune, this will do the job just fine. 
Model: Squier Standard Series Jazz Bass
Made: Indonesia, 2005 (serial IC050645159)
Finish: satin pewter grey with matching headstock, 1-ply black guard
Body: agathis
Neck: maple with rosewood board, 9.5" radius, 34" scale
Weight: 4.1kg approx
Mods: none
Pickups: stock Squier JB single coils
Case: none
Cosmetic condition notes: minor finish wear. Headstock and neck pretty clean. The back is looking good, just a handful of very light buckle rash scratches near the neck plate and a minor mark on the bottom side near the back edge. The sides are looking great, just a couple of barely-there scratches on the top horn, near the rear strap pin and near the jack. The front is also nice and clean, just a couple of dimples up from the neck pickup and some very light play wear on the guard. Overall: excellent condition (9/10)

Playing condition notes: Action is very low, neck is straight, intonation is good, truss rod works. All electronics tested and working properly. Minor fret wear only, 9/10 for life left. Set up with 45/105s.