(SOLD) Squier Vista Series Jagmaster Aged Sonic Blue MIJ 1997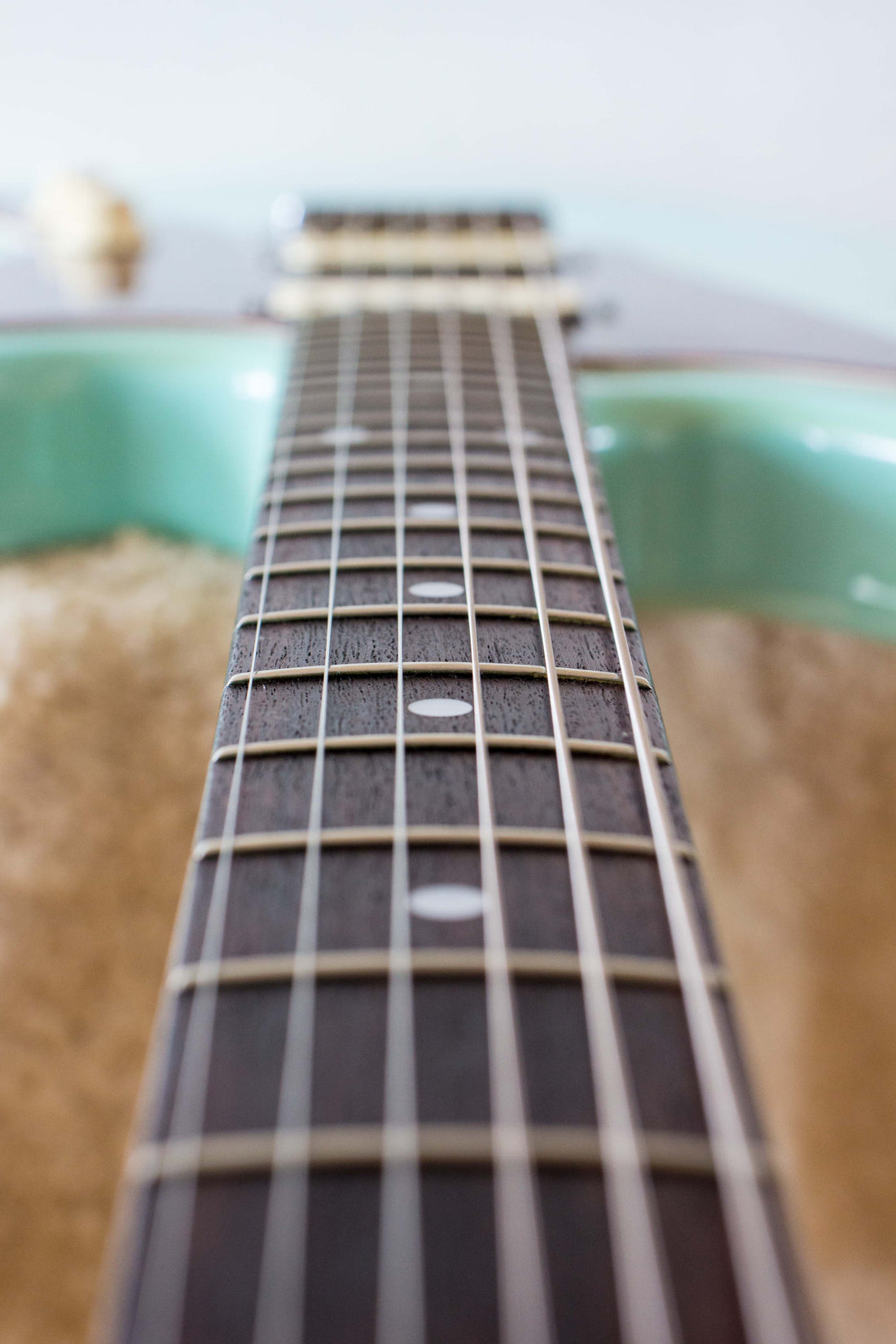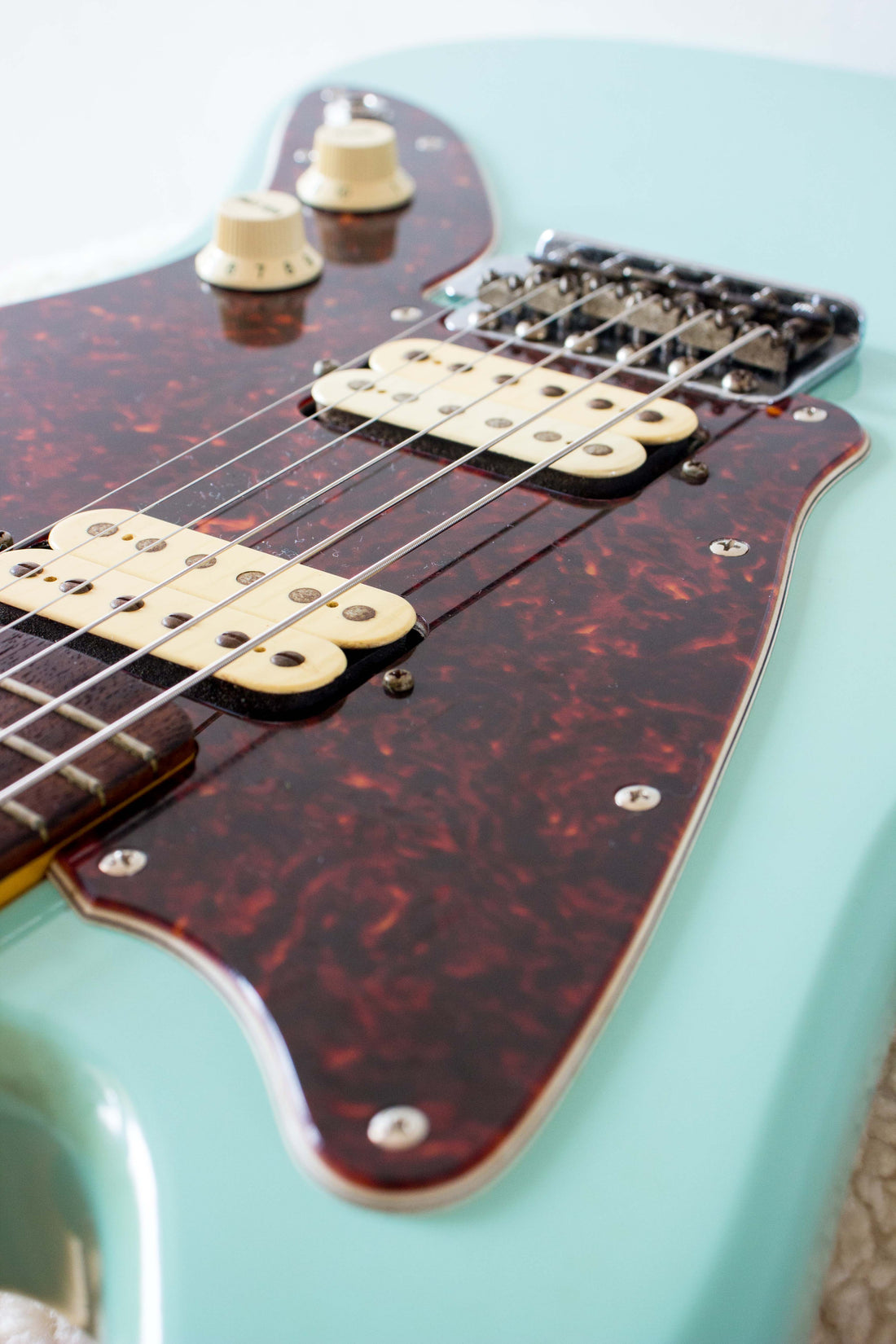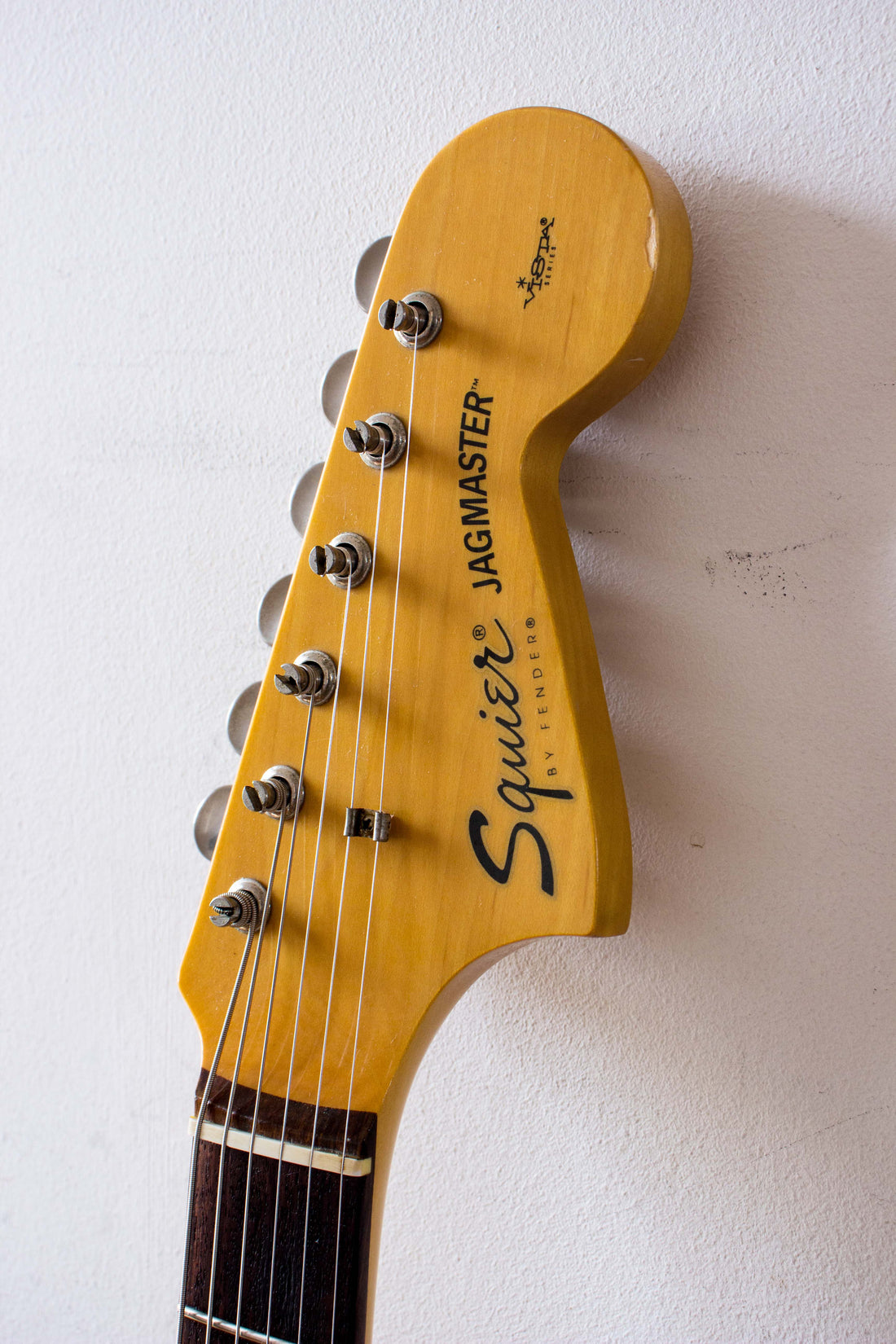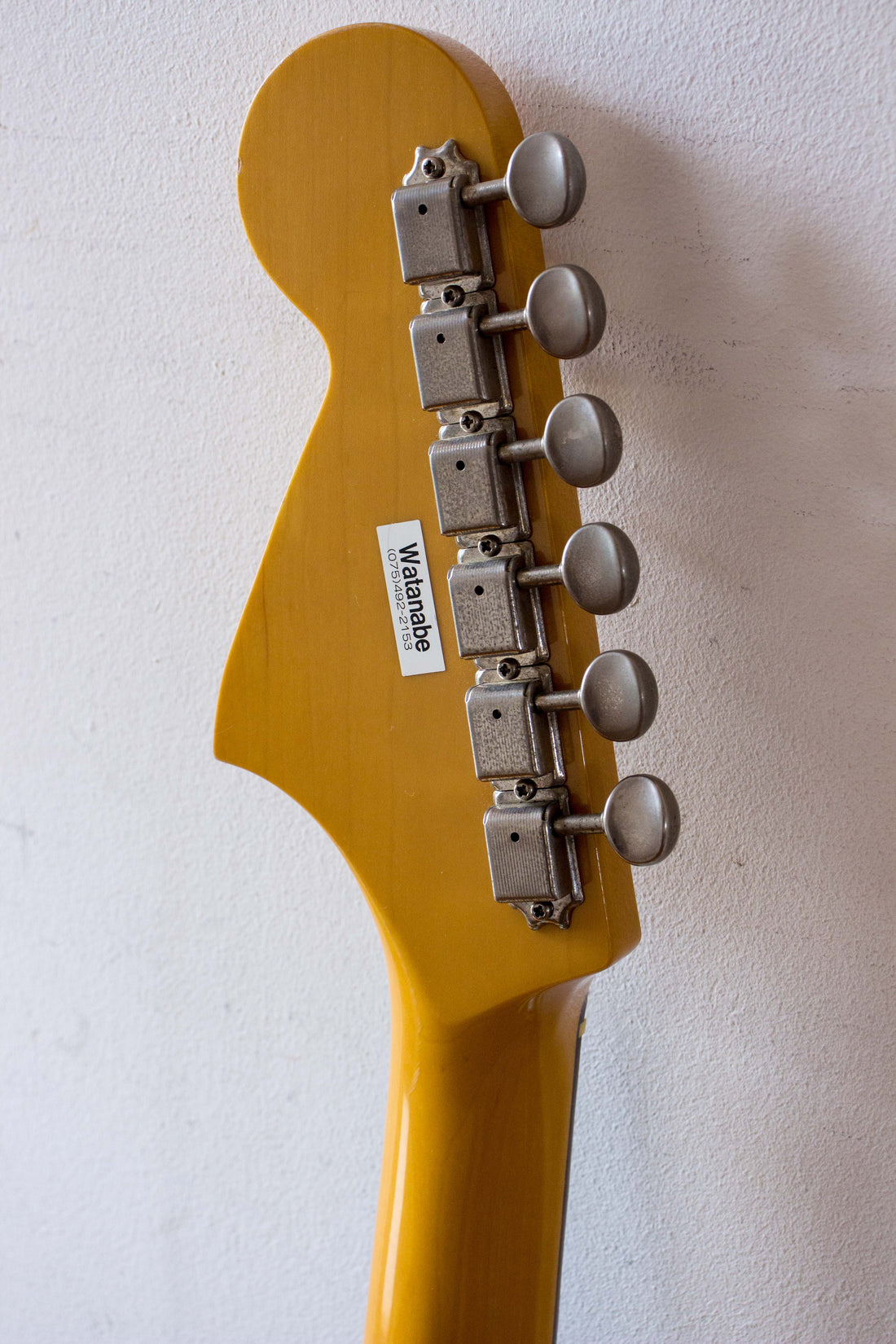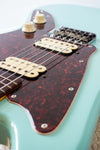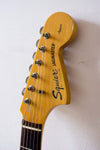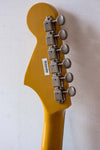 Squier Vista Series Jagmaster, made in Japan 1997, faded sonic blue. The Vista Series marked Squier's first real attempt at producing original models, instead of just releasing budget versions of equivalent Fenders. They were made in Japan very briefly from 1996-8 out of a then-new partnership with Tokai Gakki, before the whole thing was called off. There's a couple of wackier shapes in the series, but the Jagmaster is surely the easiest of the lot to love: take the classic Jag shape, add a HH pickup set, switch the complex offset trem for a simple Strat one, simplify the electronics to a 3-way switch and a master volume and tone, and you're away. The results are a brilliant rock guitar: heaps of grunt and presence through the midrange, with just enough snap and sparkle to cut through. It enjoys great tuning stability and is easy to get the action low; far less finicky than a regular offset. That sensibility combined with a stellar build quality really makes this a brilliant guitar. The finish has yellowed to sweet oceanic green, with all the depth and majesty that comes from natural aging. It's hard to resist the natural balance and swagger of the offset shape, and this is a brilliant and unusual take on the classic. 
Model: Squier Vista Series Jagmaster, first run
Made: Japan, Tokai factory, 1997 (serial A002855)
Finish: sonic blue (SBL), yellowed and faded to a soft green
Body: basswood
Neck: maple with rosewood board, 9.5" radius, 24" scale
Mods: none
Pickups: original 'Duncan Designed' humbuckers
Case: basic non original gig bag
Cosmetic condition notes: mild finish wear. Headstock has some minor marks om the end and a sticker on the back that was simpler to just leave on. The neck is pretty clean and smooth in the hands, just a couple of minor dimples on the back. The back has some light scuffs and scratches around the back edge and near the cavity cover, no major marks. The sides have a few little marks: scuffs on the top horn and shoulder, some minor dents, scuffs and chips near the rear pin and around from the jack, some very small dents on the bottom horn. The front has no major marks, just some light rub wear and dimples on the shoulder and top horn, a sticker mark from a long removed sticker and some play scratches on the guard. Overall: good condition (7/10)

Playing condition notes: Action is low, neck is straight, intonation is good, truss rod works. All electrics tested and working properly, truss rod also works. Minor fret wear only, 8/10 for fret life. Wearing fresh 11/49 Moonshiners Strings.