(SOLD) Teisco V-2 Ventures Style Sunburst 1968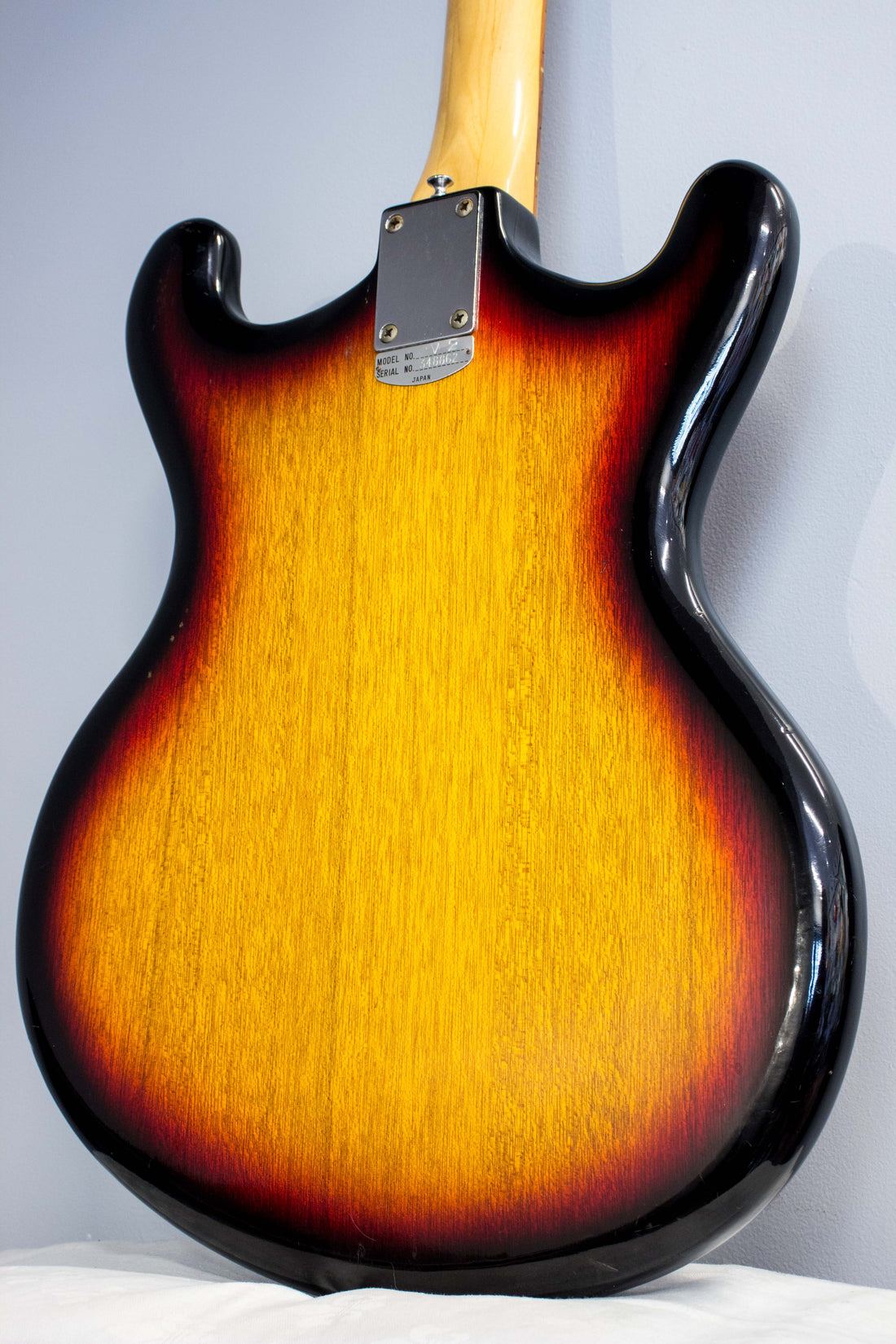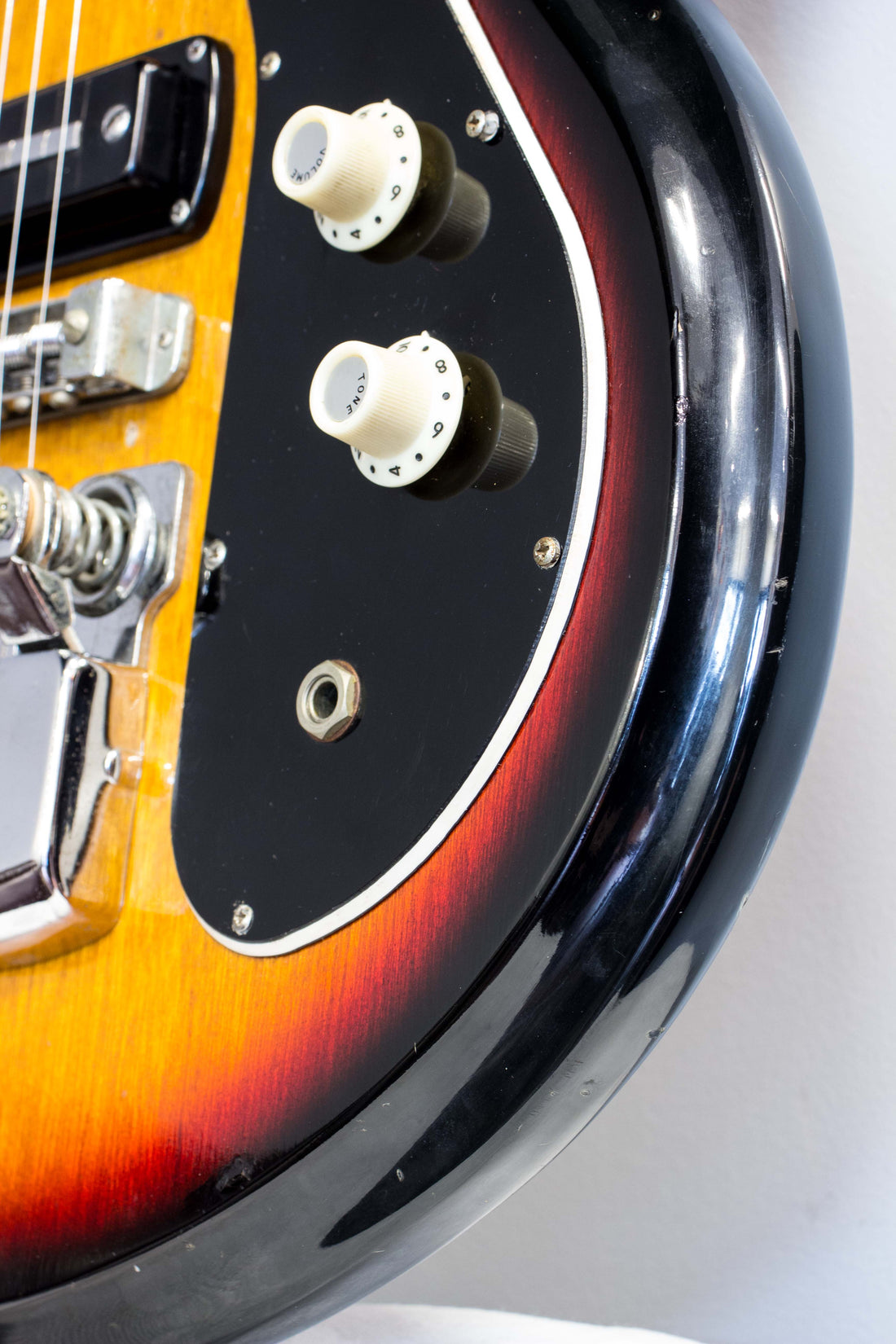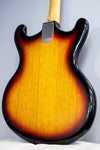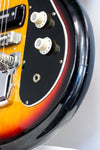 Teisco V-2, made in Japan 1968 approx, sunburst. Back in 1960s Japan, The Ventures were absolutely unbeatable; at least as big as The Beatles. As such a lot of the local guitar manufacturers were making surf-style guitars, such as this quirky character. This one takes it's cues from the Mosrite Ventures signature model guitars, but it's got some MIJ-whackiness of it's own. The quality of build is very good: nice frets, tidy neck joint, great finish work, stable and comfortable slim neck... it's nice in the hands. The blade-style pickups crank out an assertive, sparkly jangle that's perfectly at home playing surf, indie and grunge stuff. It's uncommon to nab a 60s guitar in this kind of shape; it's surely a sweet little time capsule with a heap of wobbly charm. 

Model: Teisco V-2
Made: Japan, 1968 approx (serial 348862)
Finish: sunburst, 3 ply black guard
Body: luan (asian mahoagny)
Neck: 3-piece maple, rosewood board, 15" radius, 24.75" scale (314mm)
Weight: 3.535kg approx
Mods: trem arm removed
Pickups: Teisco blade style single coils
Case: quirky original vintage case, good quality and condition

Cosmetic condition notes: mild finish wear. Headstock has a couple of minor scuffs on the end. The neck is clean and smooth in the hands, minor dimples on te back only. The back has some dimples around the outside edge and some light scuffs, no major marks. The sides are pretty clean, just some scuffs and dimples on the shoulder and around from the jack. The front has some small blacked out chips on the shoulder, back edge near the rear strap pin and back from the jack, as well as some normal play scratches on the guard and top horn and a dimple near the bridge. Overall: very good condition (8/10)

Playing condition notes: Action is low, neck is straight, intonation is good, truss rod works. Electronics all tested and working properly. There's a bit of minor wear on the frets, but they're in awesome shape for 50+ years, 7/10 for life left. Wearing fresh 11/49s.