(SOLD) Used Fender Jazz Bass '62 Reissue Ocean Turquoise Metallic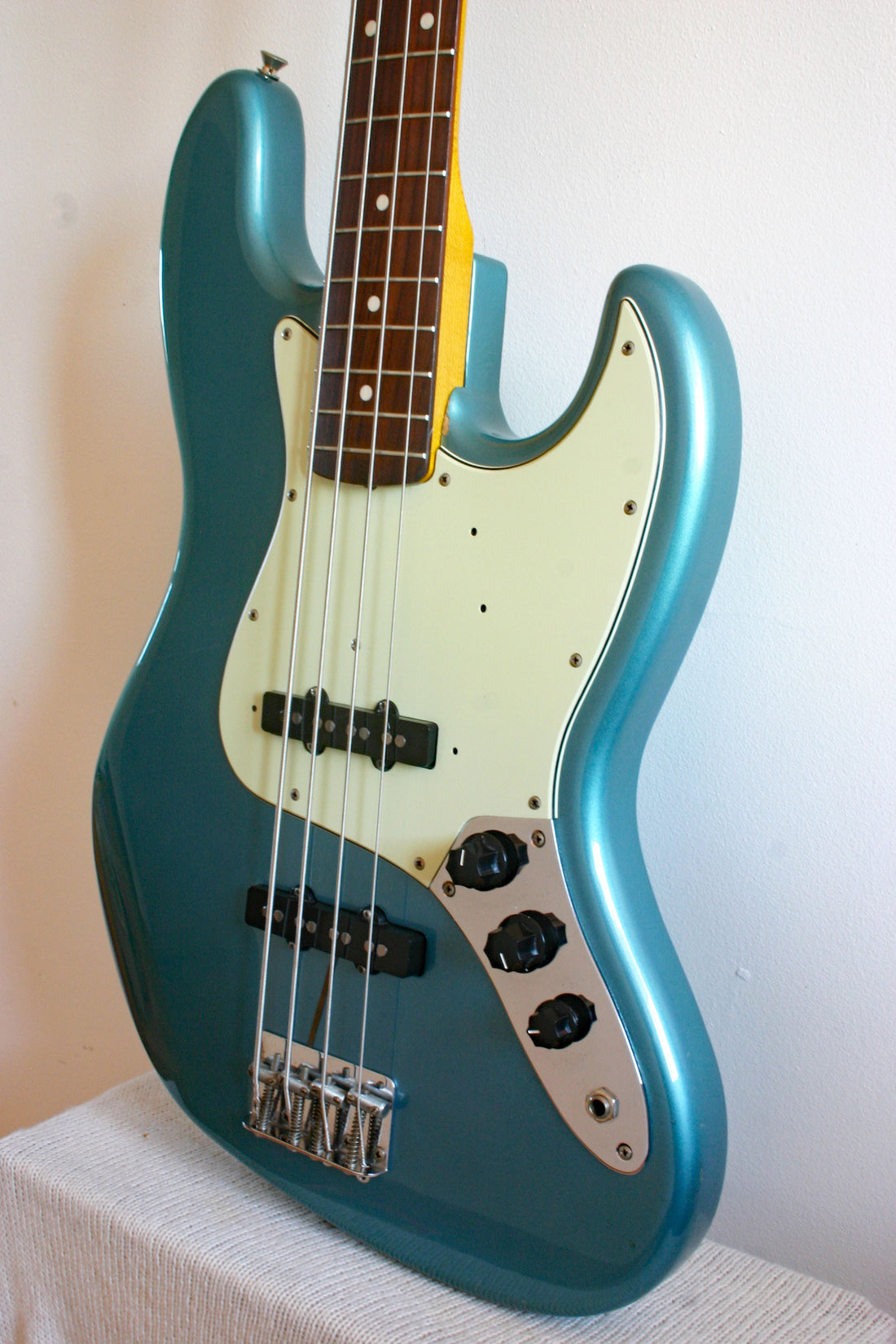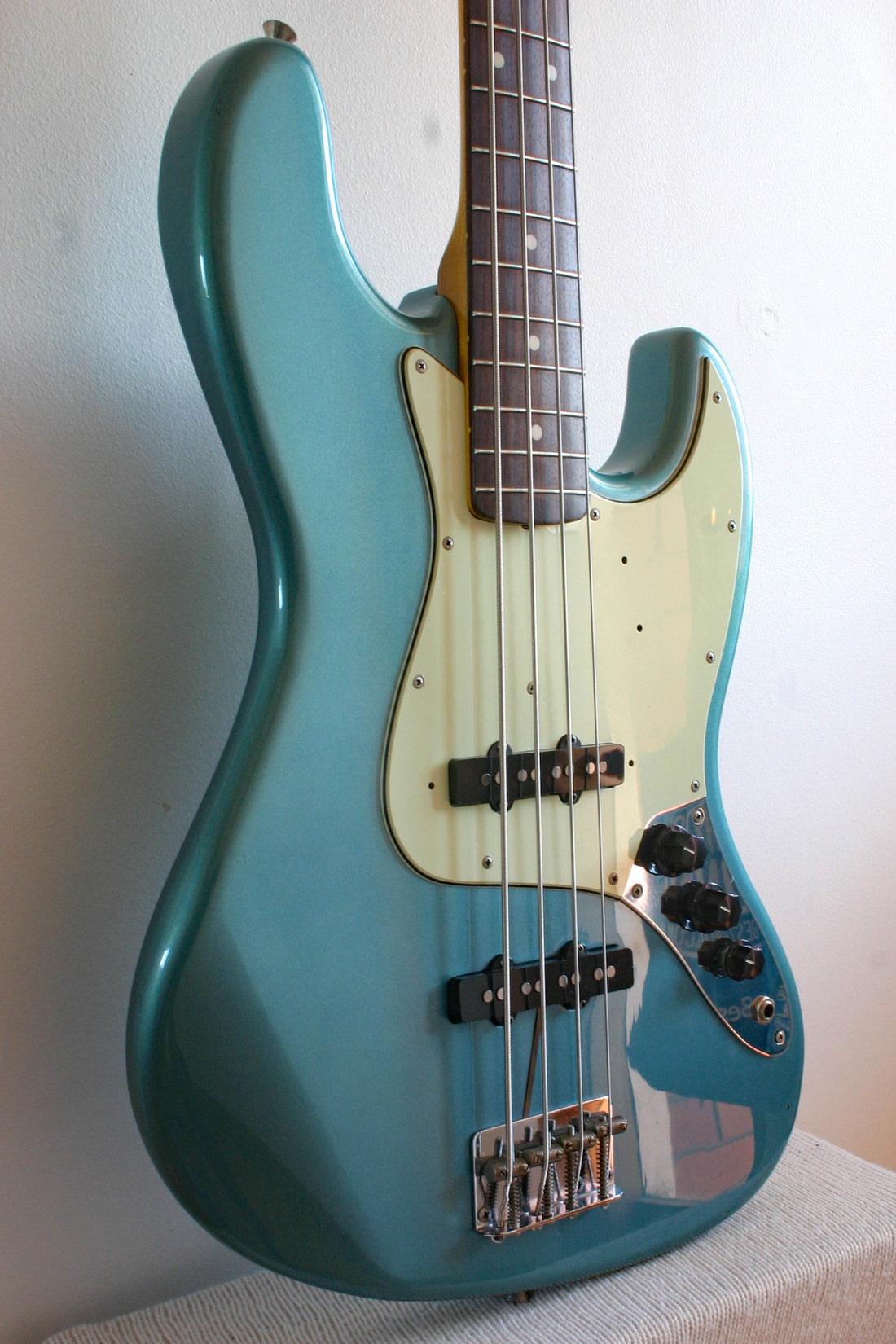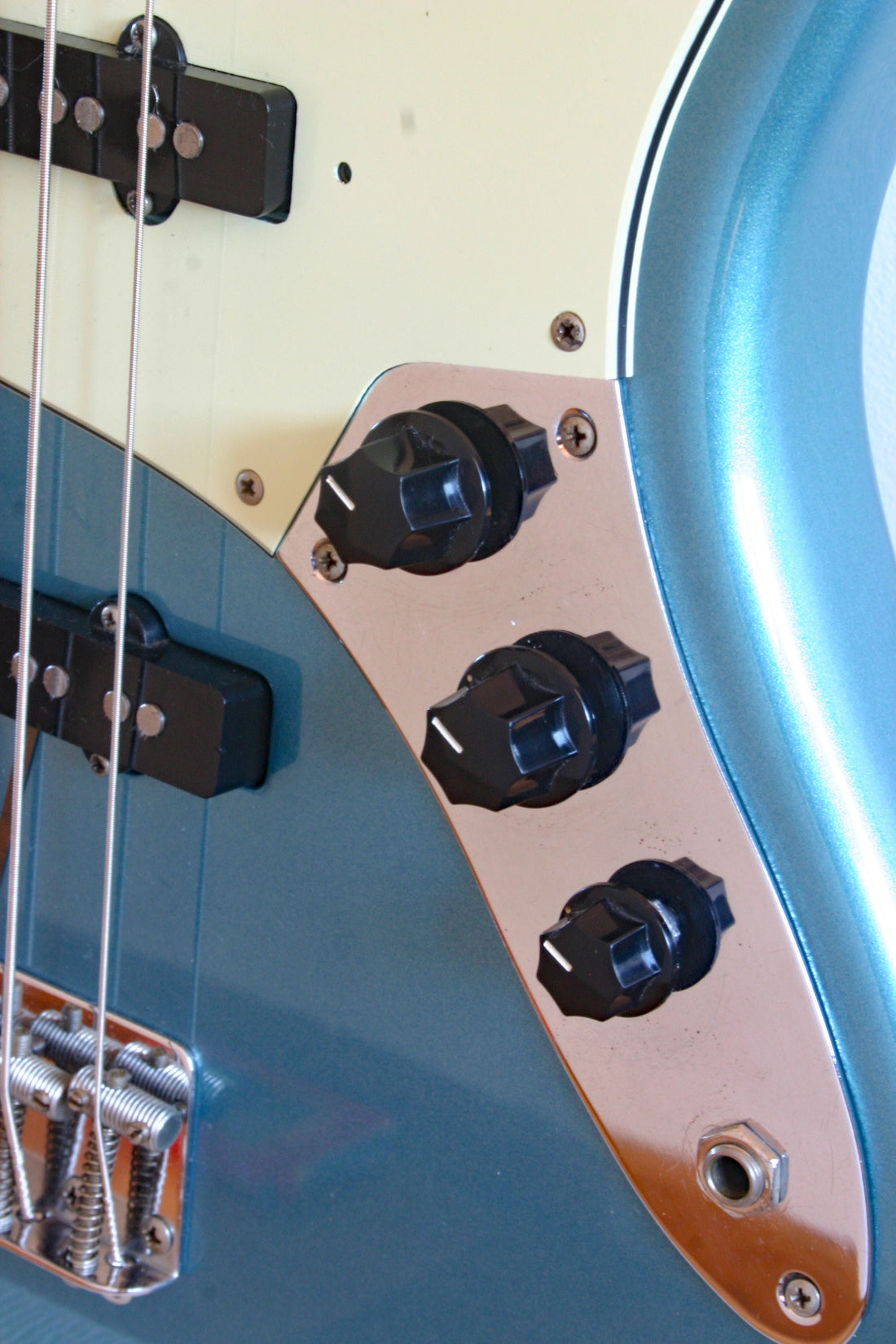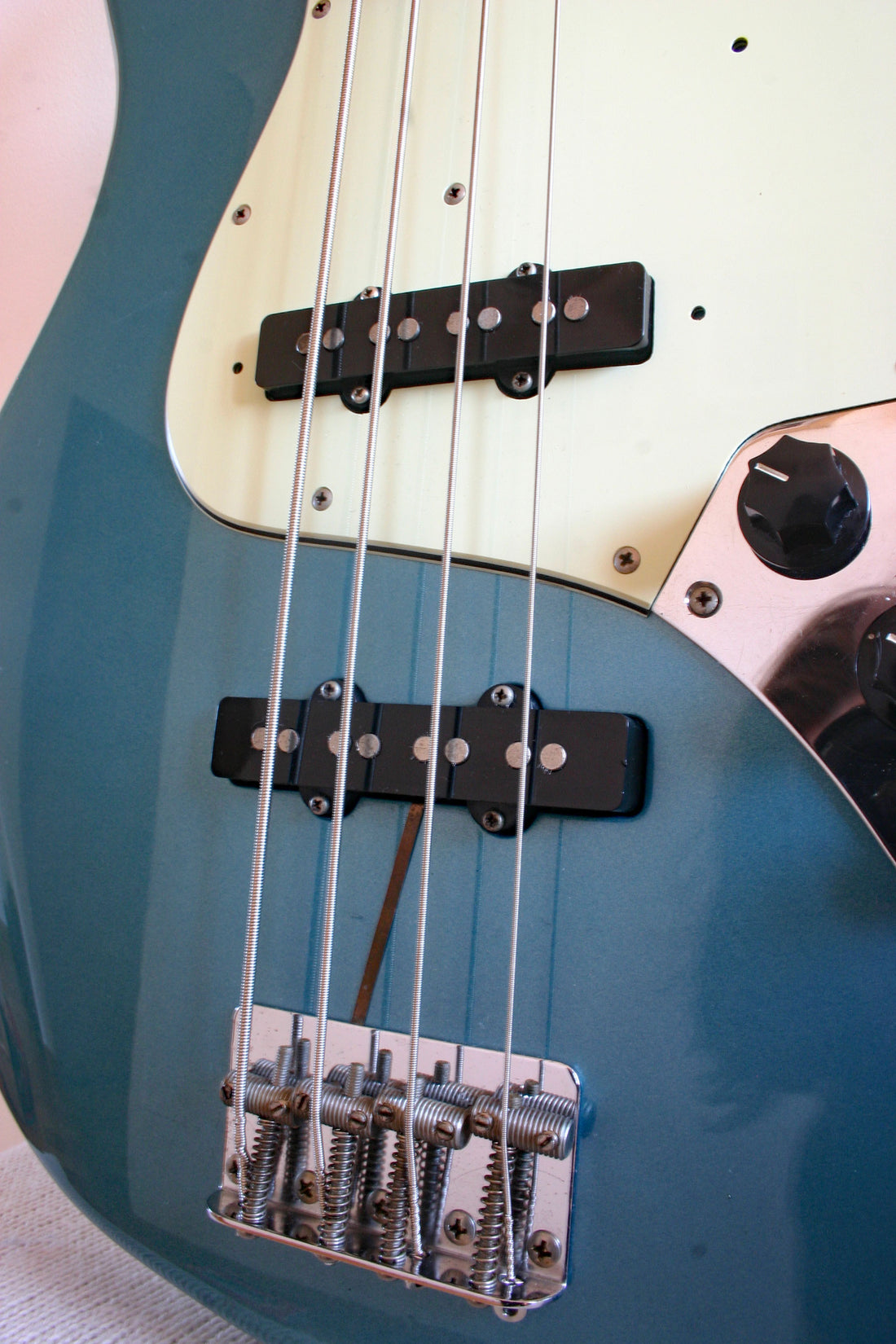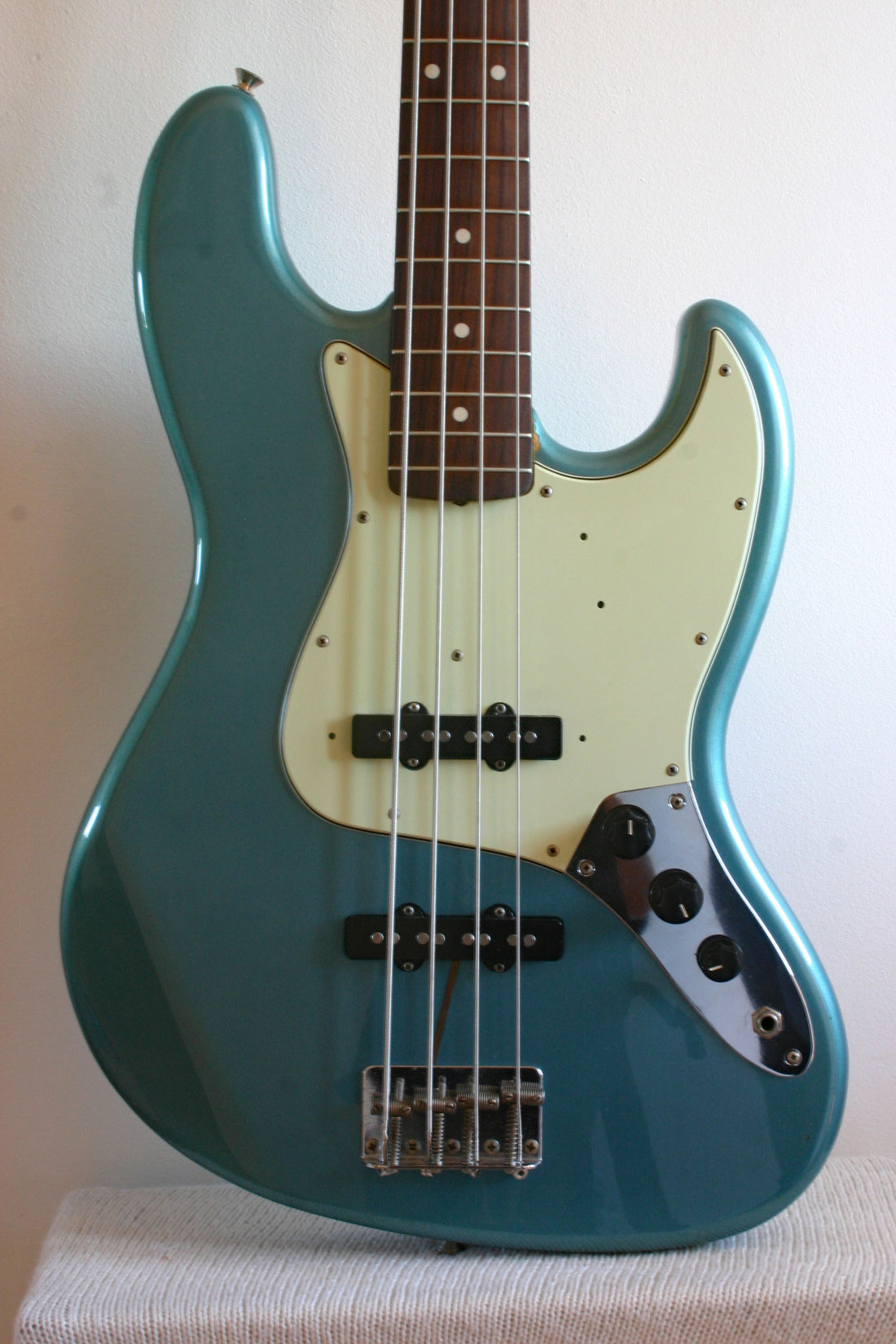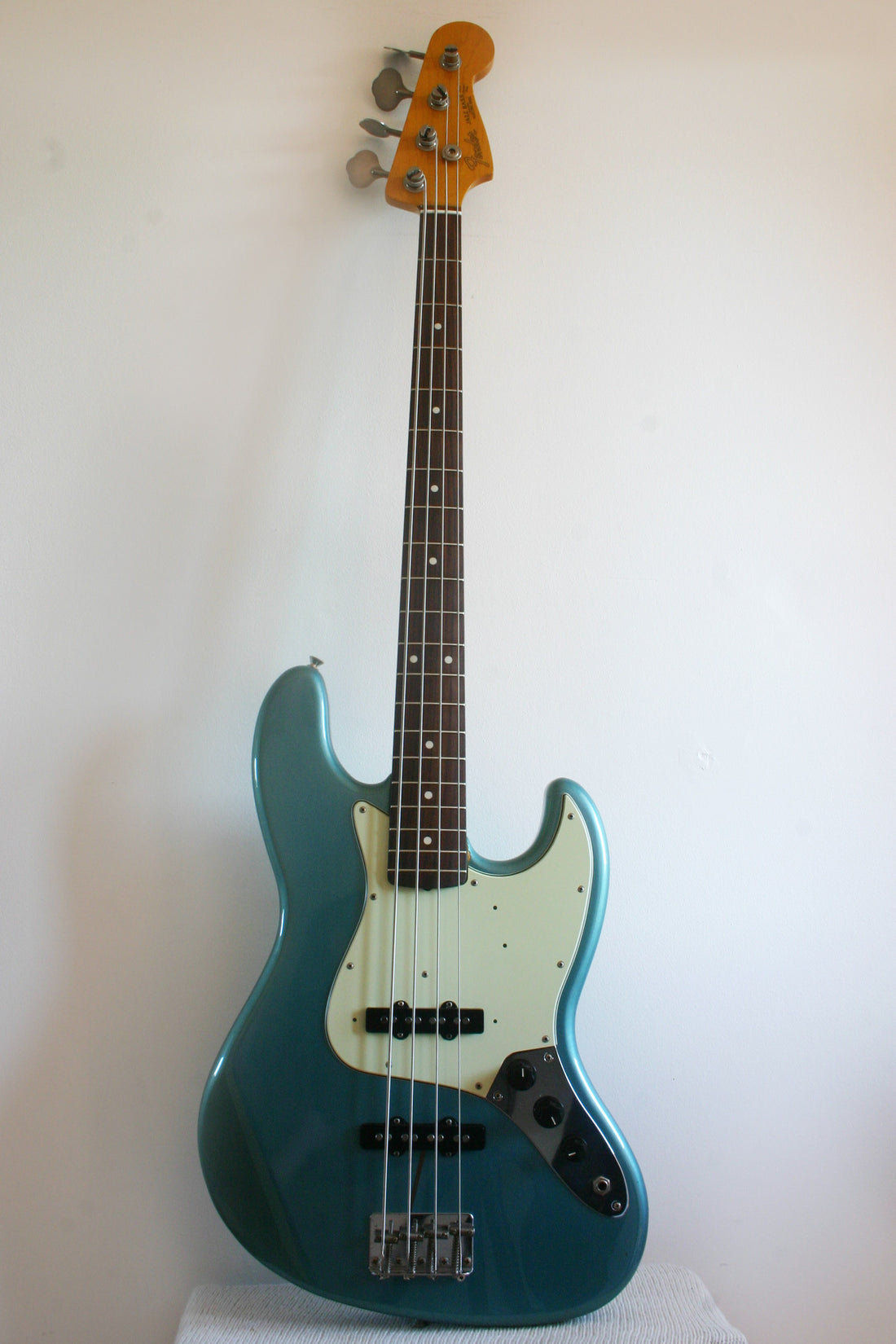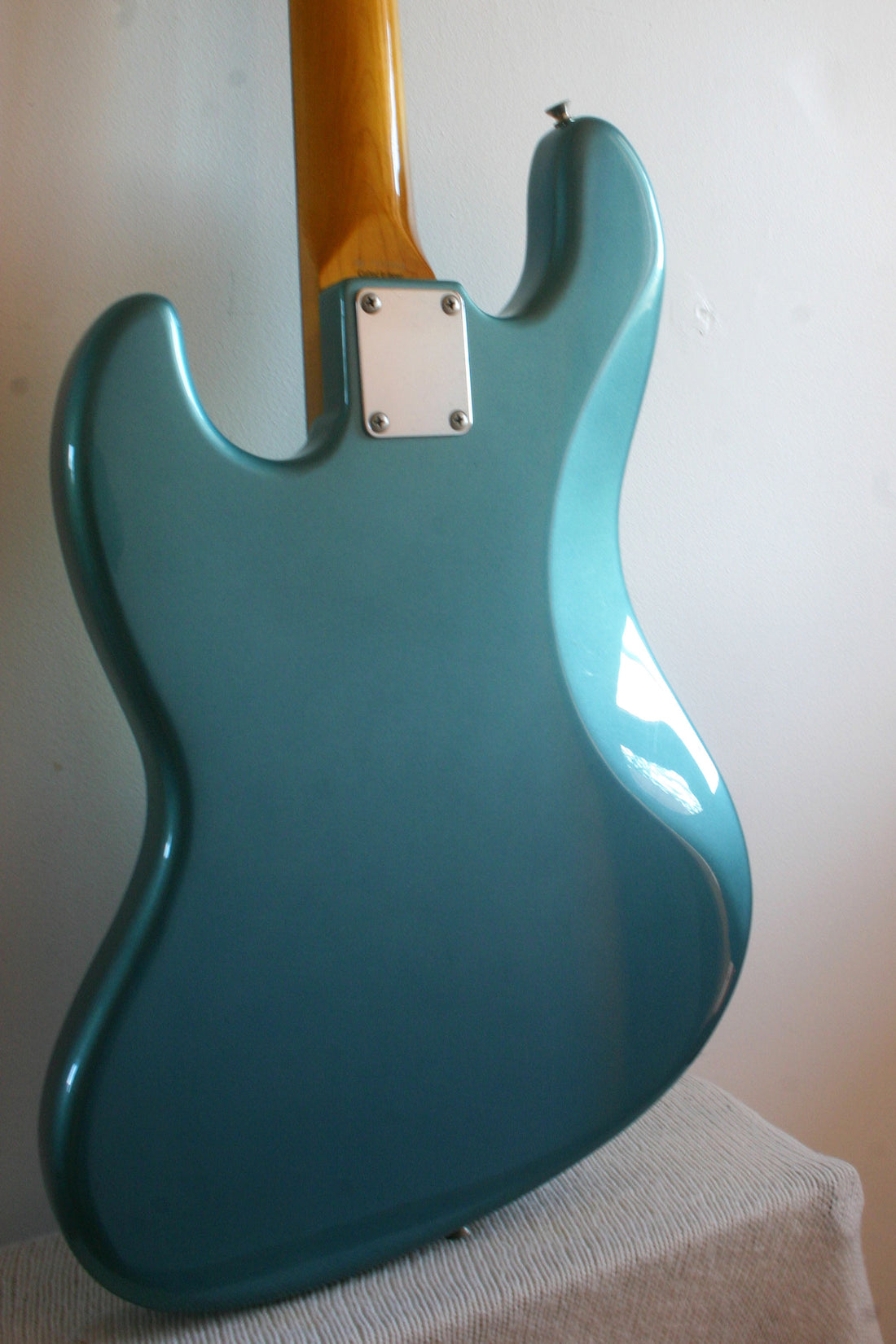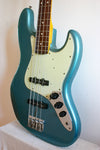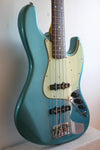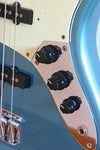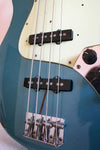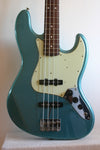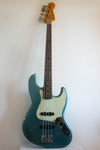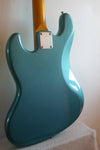 Fender Jazz Bass, '62 reissue crafted in Japan 99-02, in classy ocean turquoise metallic. This one has those deluxe touches: US pickups, alder body, stunning rosewood slab-board fingerboard... this is a high-end model of the '62 J'. The body is light and responsive, and combined with the US vintage JB pickups the tone is very full with a lot of punch and growl. The finish has aged from a teal-green to a slightly aged metallic ocean blue, which is nicely offset by the minty fresh pick-guard; it has a very distinguished look. The neck is perfectly slim and very fast, it's an absolute breeze to play and will keep you coming back for more. If you're a 'classic with some added flare' kind of player, this is perfect.
Model: Fender Jazz Bass, '62 reissue (JB62-75US)
Year: 1999-02 (serial P030359)
Made in: Japan
Finish: Ocean Turquoise Metallic, 3-ply mint guard
Body: Alder
Weight: 4.1kg
Neck: Maple with rosewood board, dot inlays
Mods: None
Neck pickup: Fender USA Vintage JB, 6.79k ohms
Bridge pickup: Fender USA Vintage JB, 7.52k ohms
Case: none
Cosmetic condition notes: Minor finish wear. The body has a few dings and scratches, none that are especially noteworthy. There's some normal play-wear on the guard and the chrome parts have aged nicely to a slightly worn look. The board and neck are in great condition. Overall: good condition.

Playing condition notes: Action is low, neck is straight, intonation is good. Frets have minor wear but heaps of life left. All electrics tested and working properly. Set up with fresh 45/105s. Classy, comfortable, quick playing jazz with a whole lot of tone.