(SOLD) Used Fender Stratocaster '62 Reissue Jupiter Blue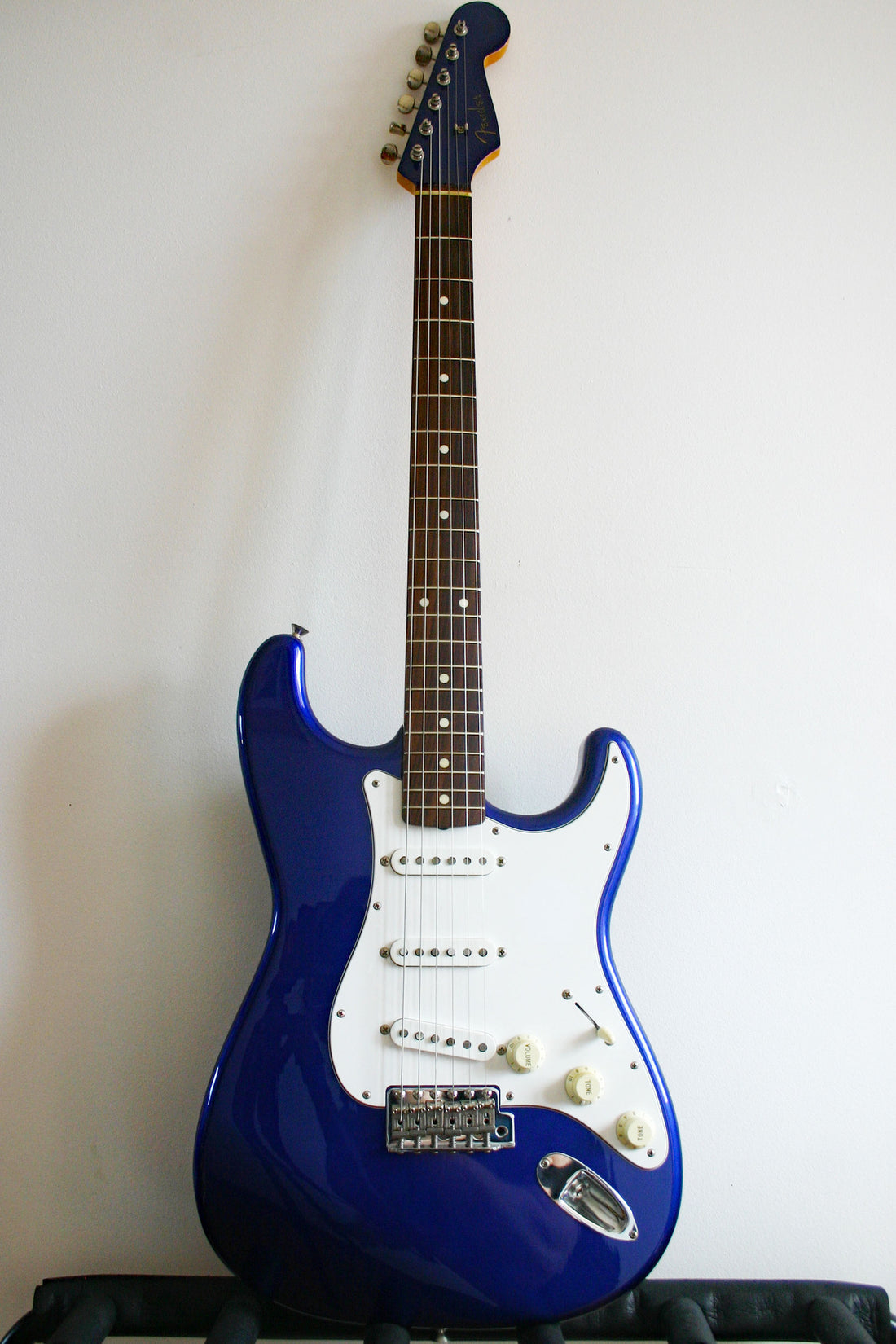 Fender Strat, '62 reissue, made in Japan in rare Jupiter Blue with matching headstock. This one features some factory-installed USA Texas Special pickups, which offer fairly hot output and enhanced bass response: it sounds awesome! It's got a thick, rich body to balance the classic Strat-attack. The neck is a nice slim shape, it's a fast player that eats up riffs all day. You don't see many Strats in this finish, let alone with the matching headstock: this one is a badass through and through.
Manufacturer: Fender
Model: Stratocaster, '62 Reissue (ST62-TX/MX)
Year: 2006-08 (serial S045720)
Made in: Japan
Finish: Jupiter Blue, 3-ply white guard
Body: Alder
Weight: 3.6kg
Neck: Maple with Rosewood board, dot inlays
Mods: None
Neck pickup: Fender USA Texas Special, 6.18k ohms
Middle pickup: Fender USA Texas Special, 6.34k ohms
Bridge pickup: Fender USA Texas Special, 7.53k ohms
Cosmetic condition notes: No major dings, just minor cosmetic wear. Inch long very shallow scratch on the back of the body. Plastics are in good condition with little visible wear. The chrome parts have aged to a smoky look, but are all in excellent working order. Overall: excellent condition.

Playing condition notes: Neck is straight, action is low, intonation is good. Frets have minor wear but look almost new. Recently been through a Topshelf setup with 10/46 John Pearse strings. Smooth, responsive and sassy!