(SOLD) Used Fender Stratocaster Classic 50s MIM Surf Green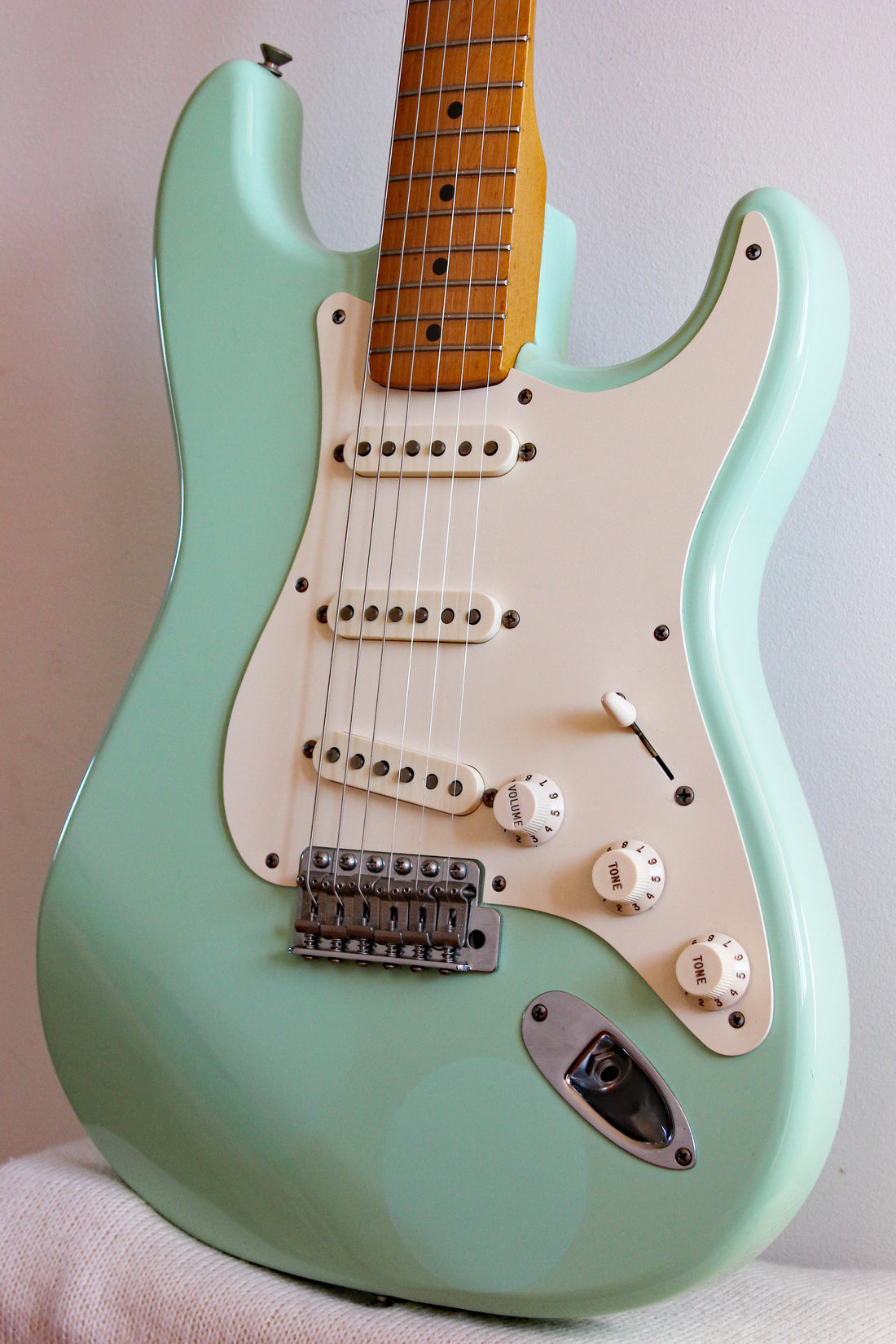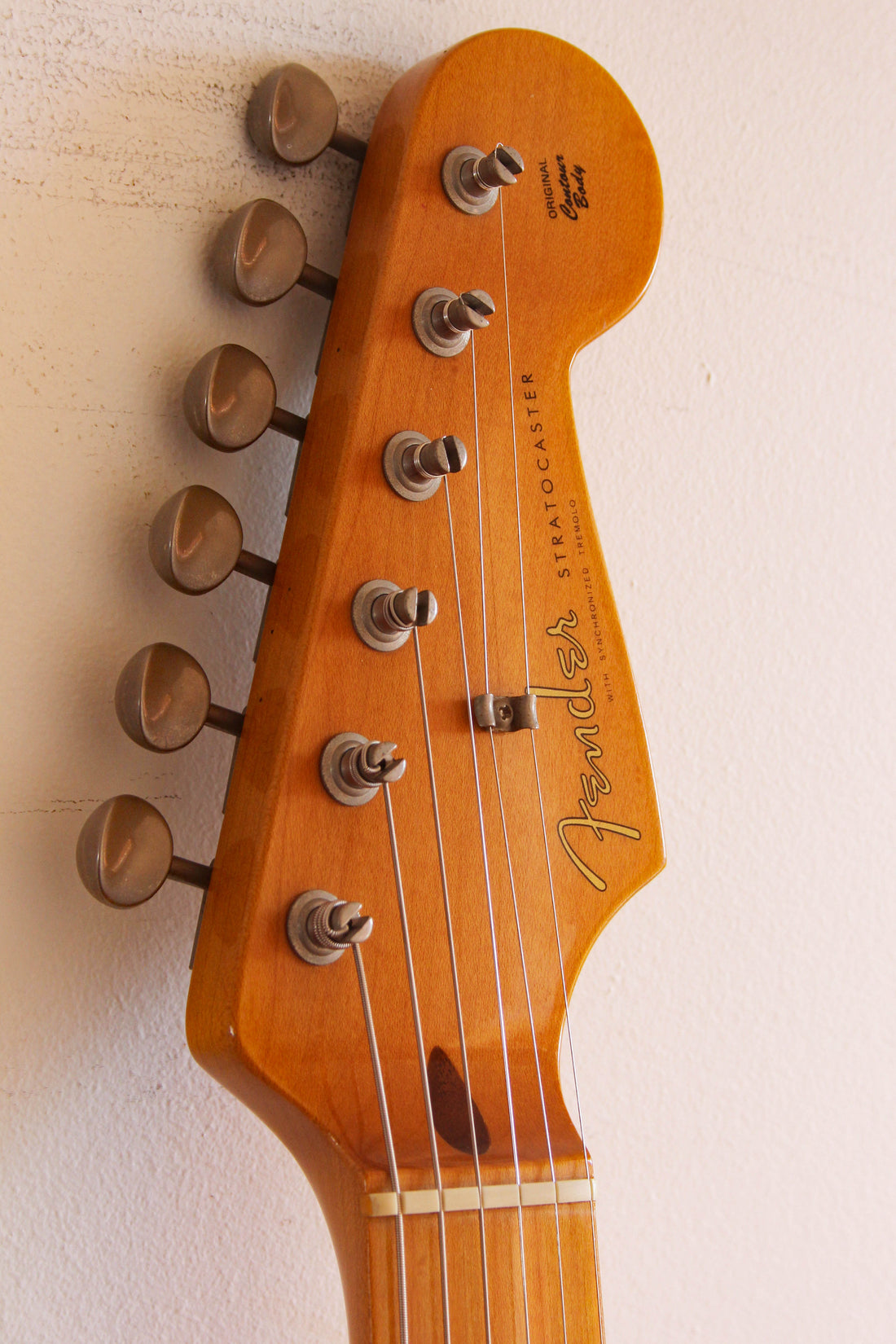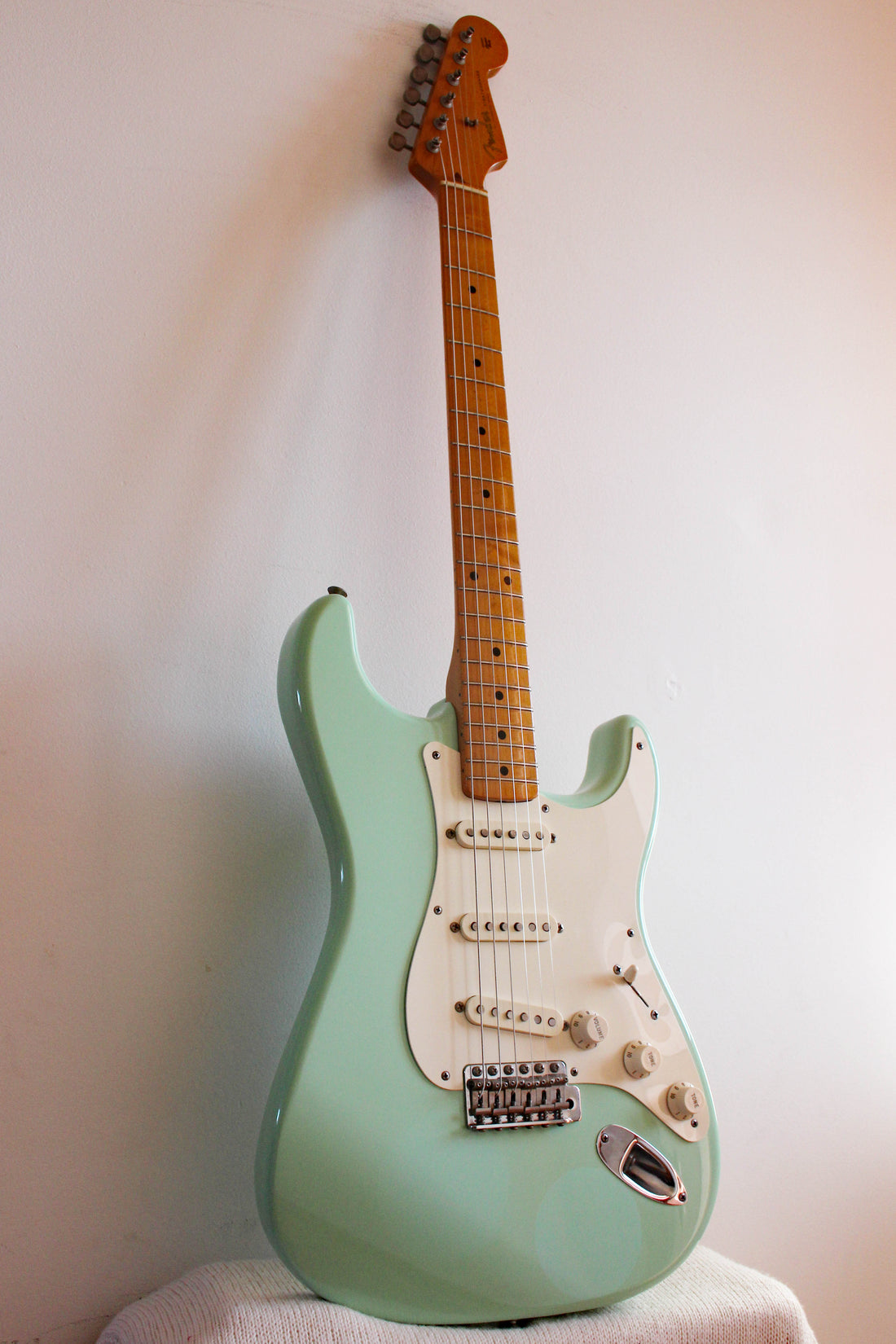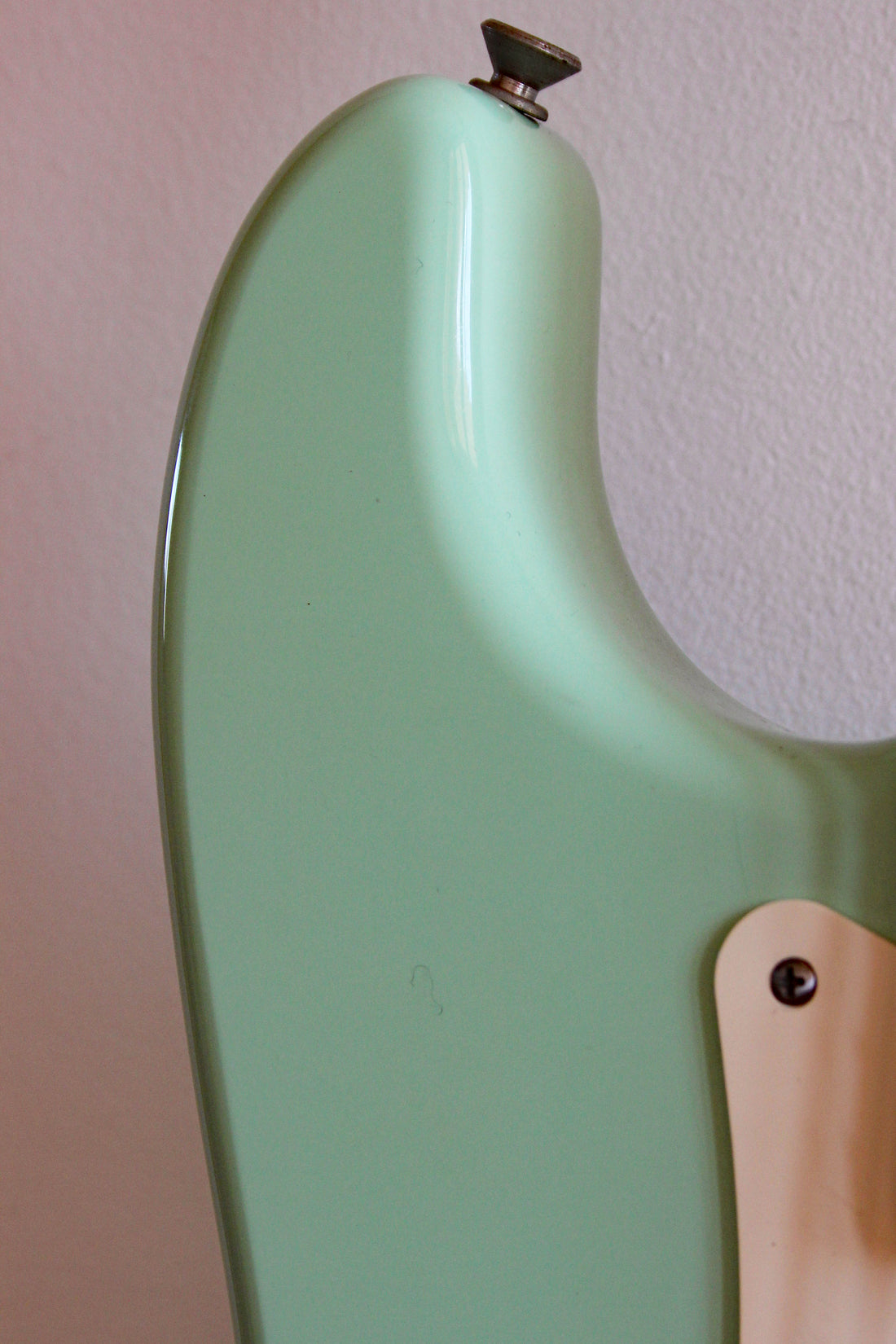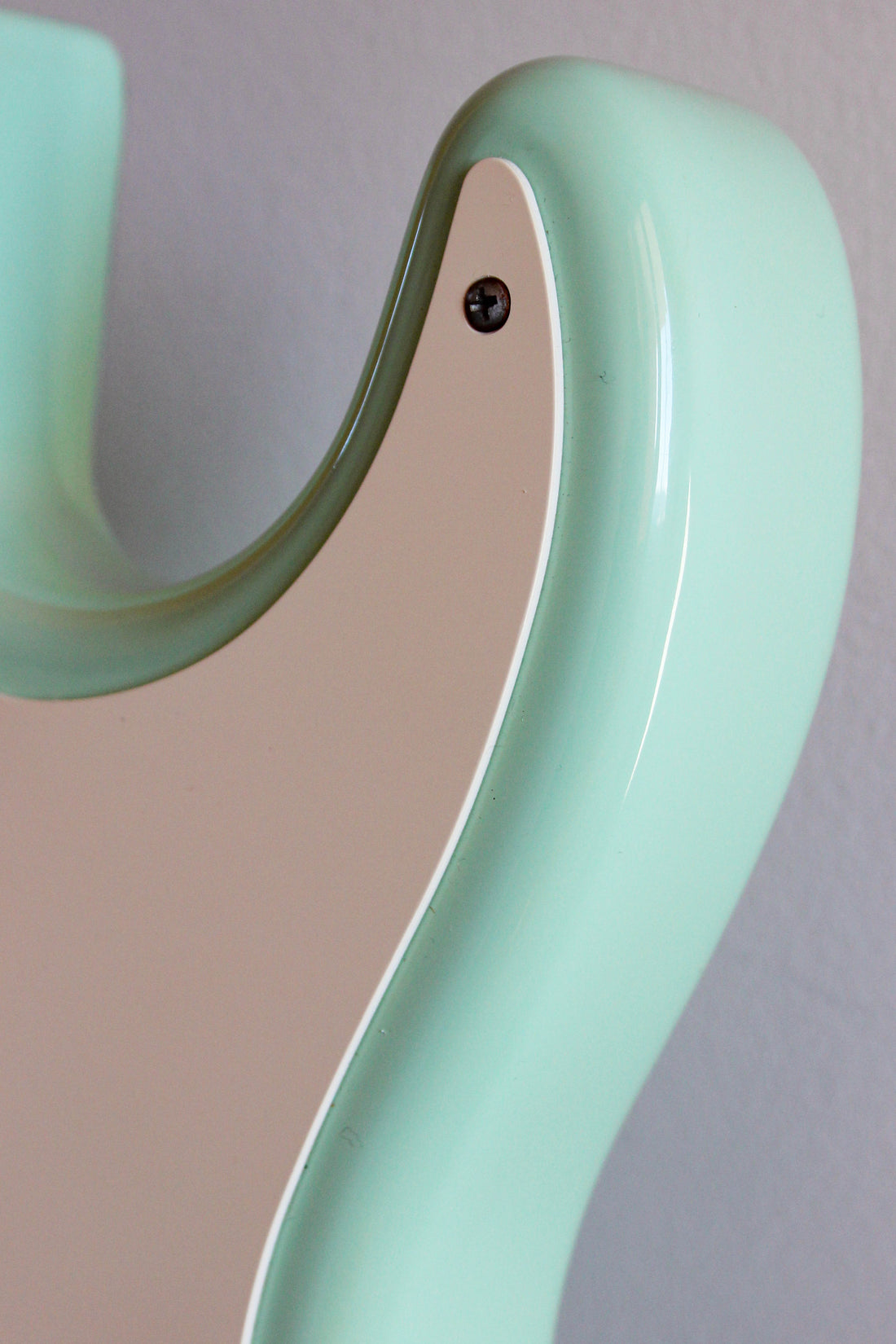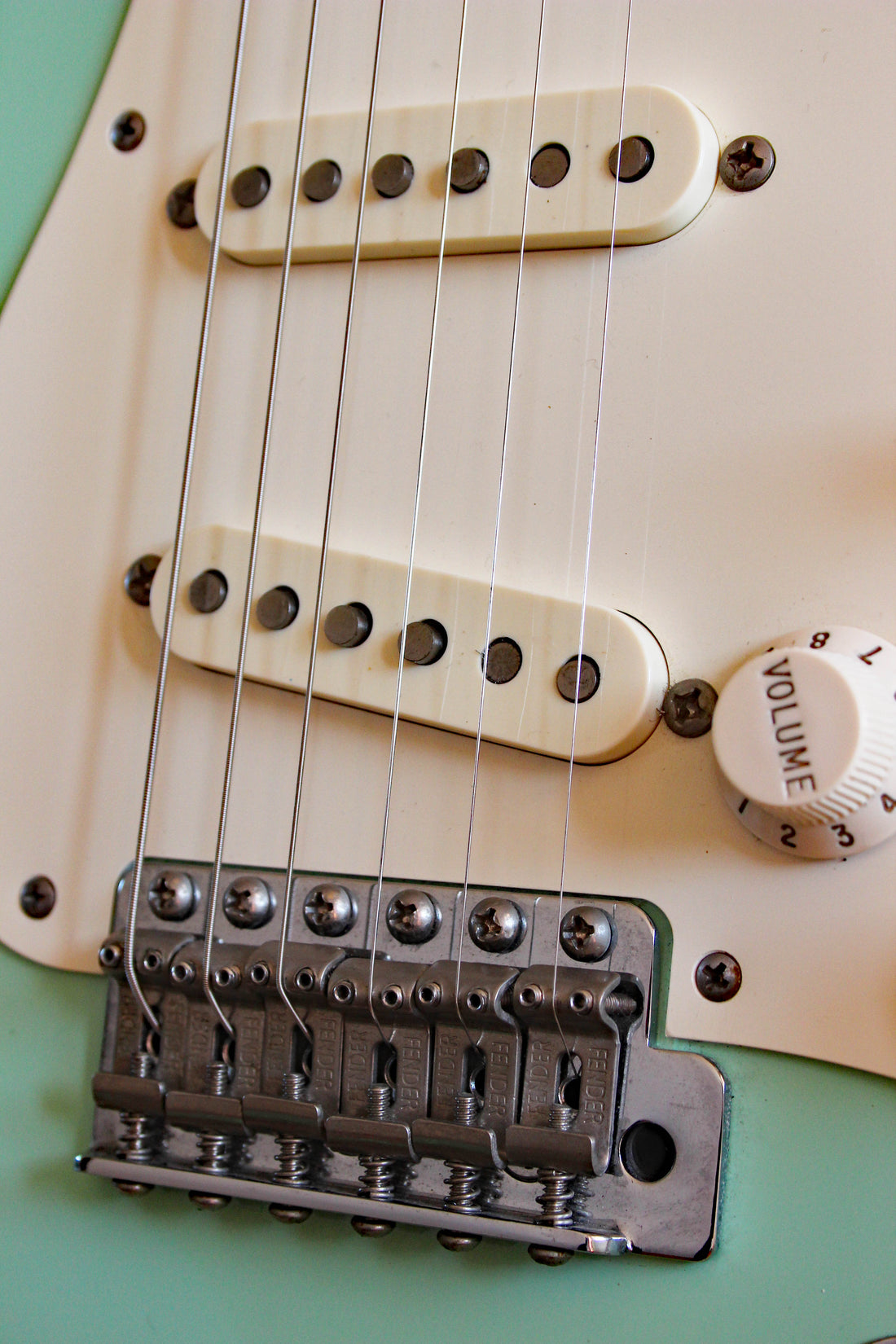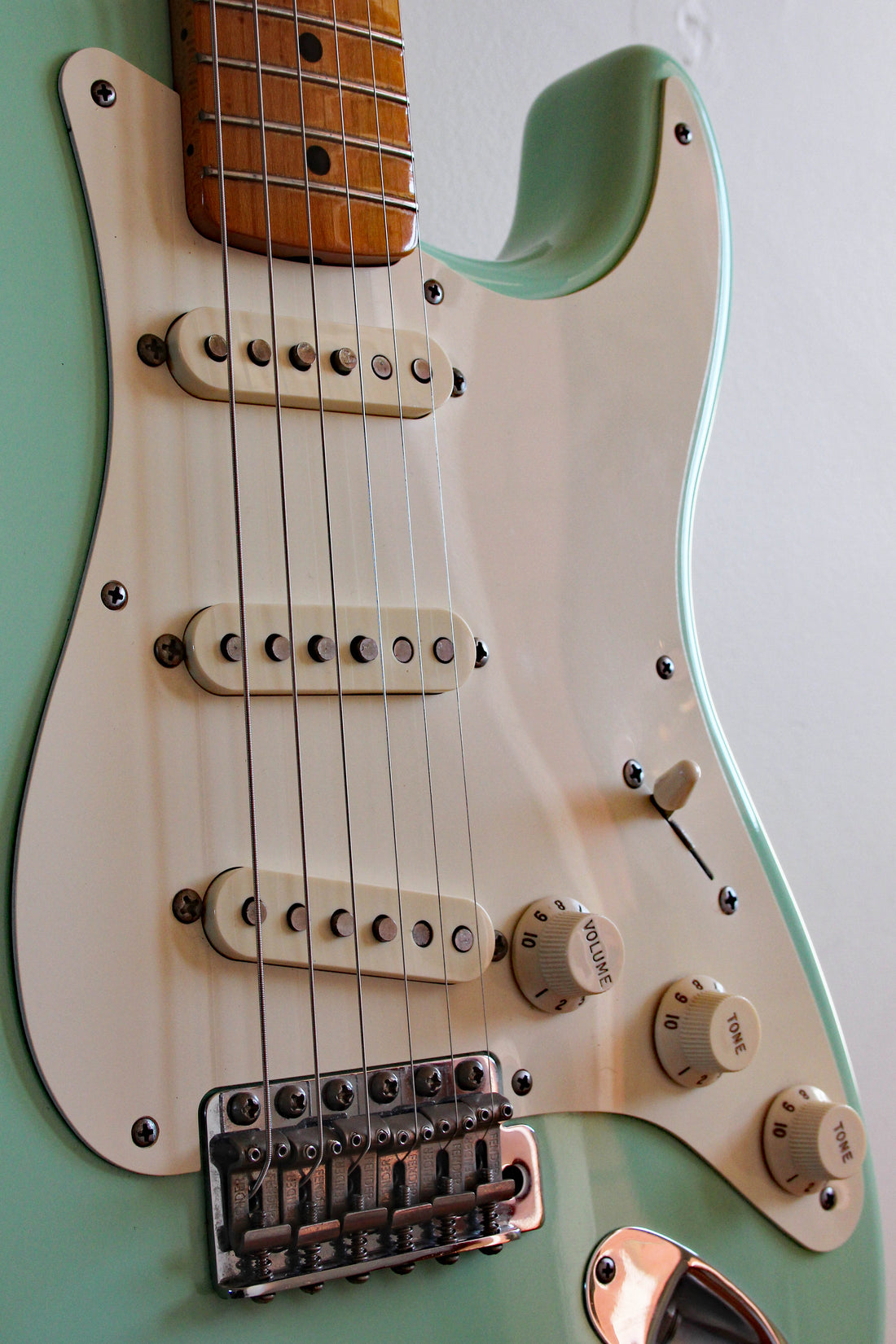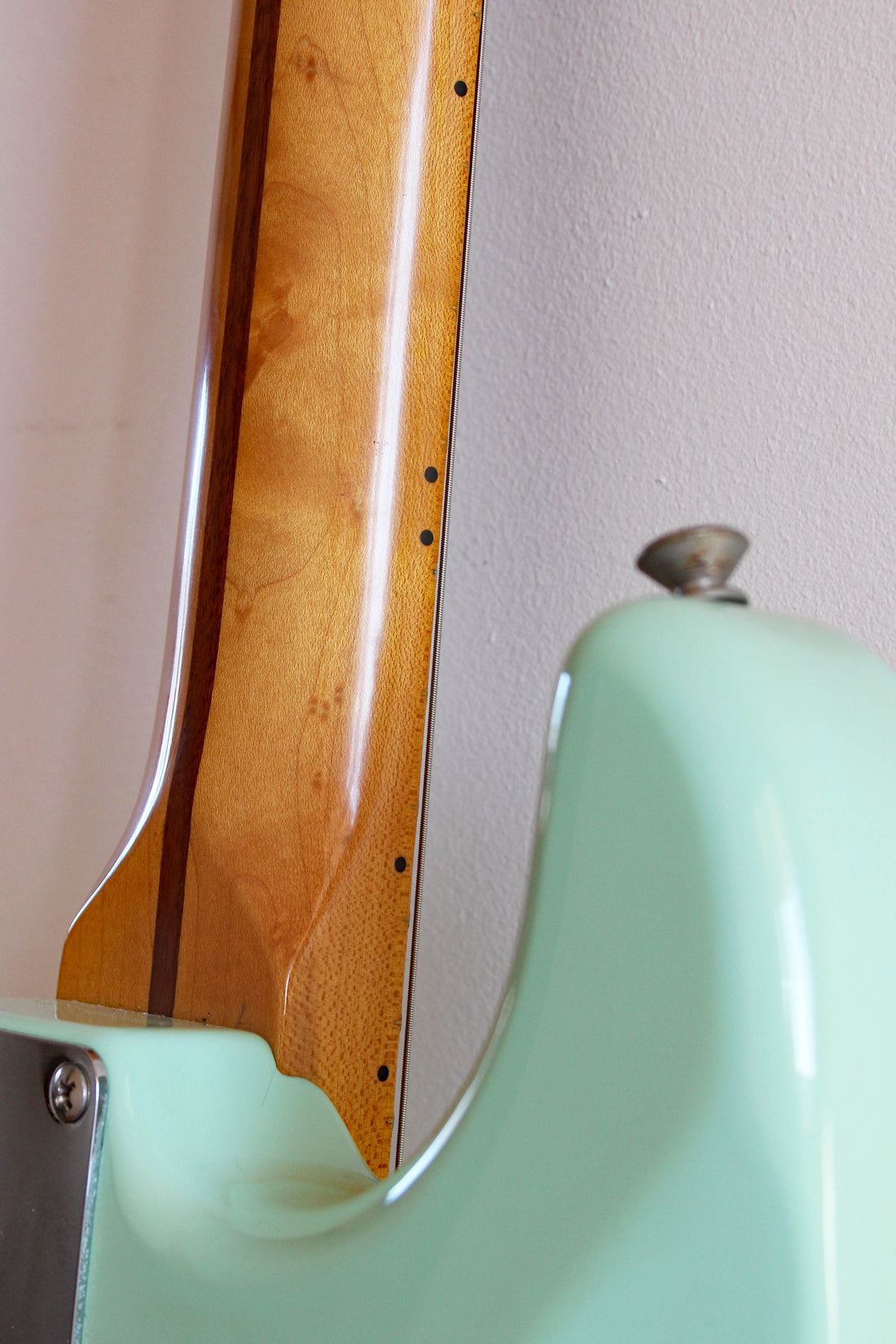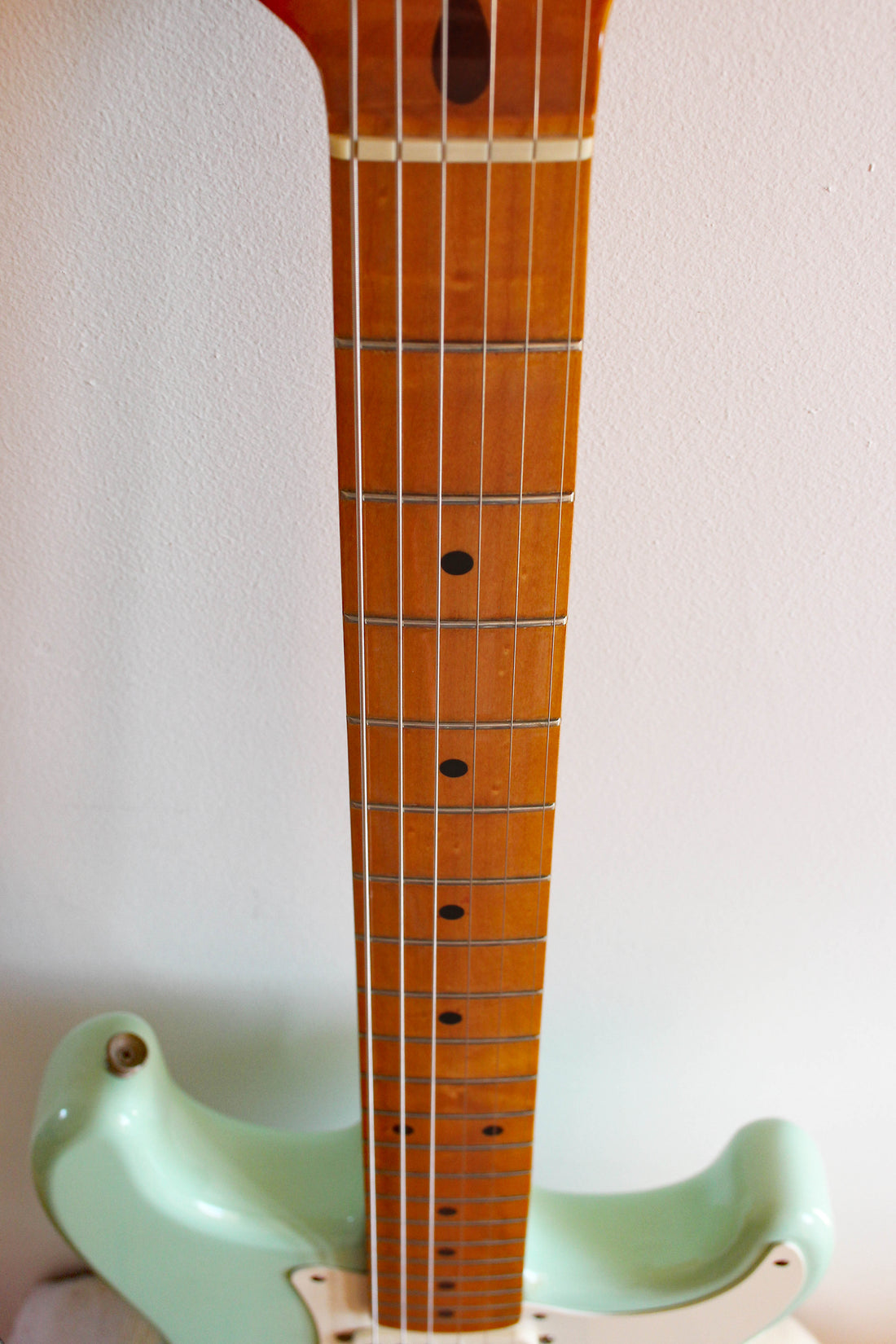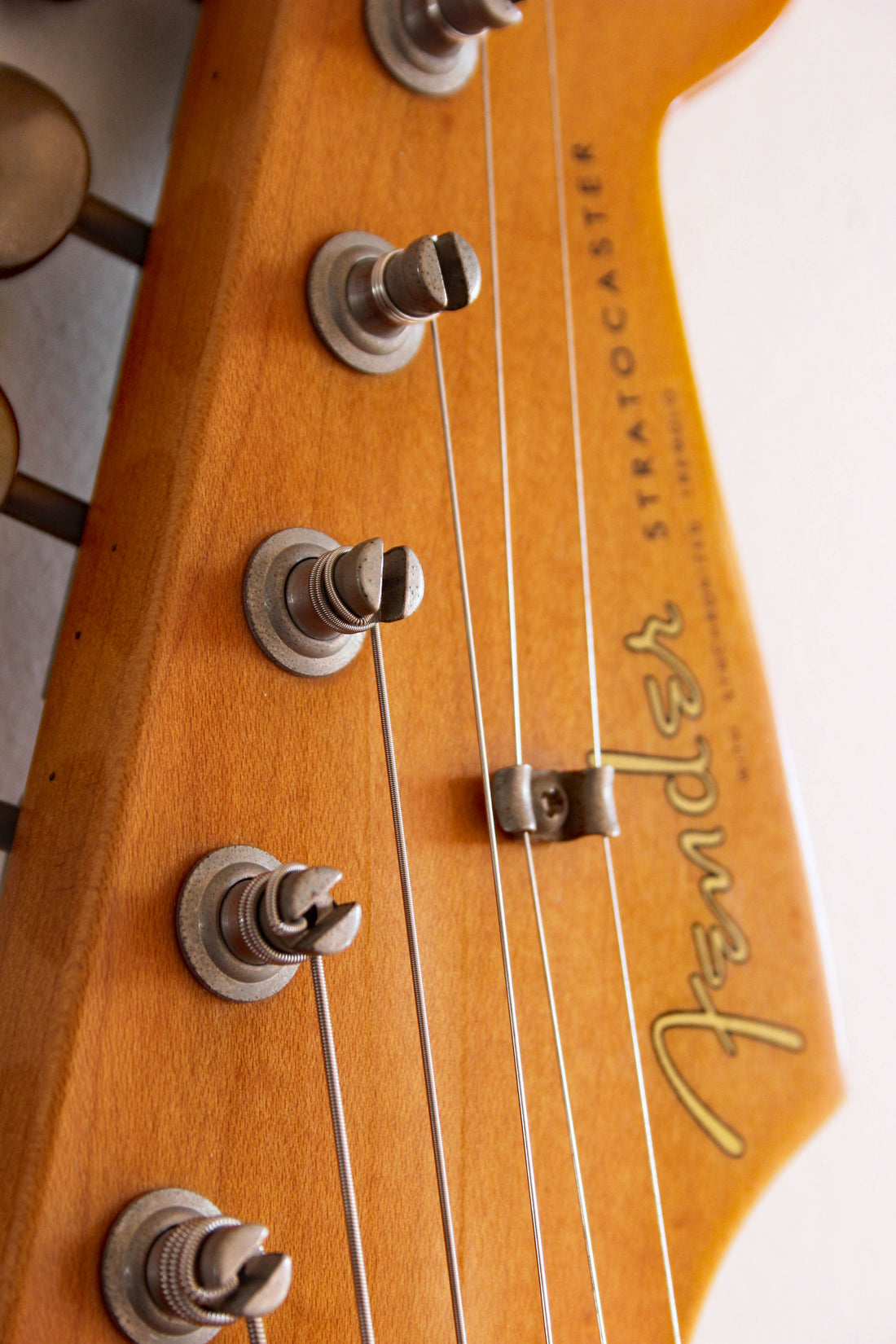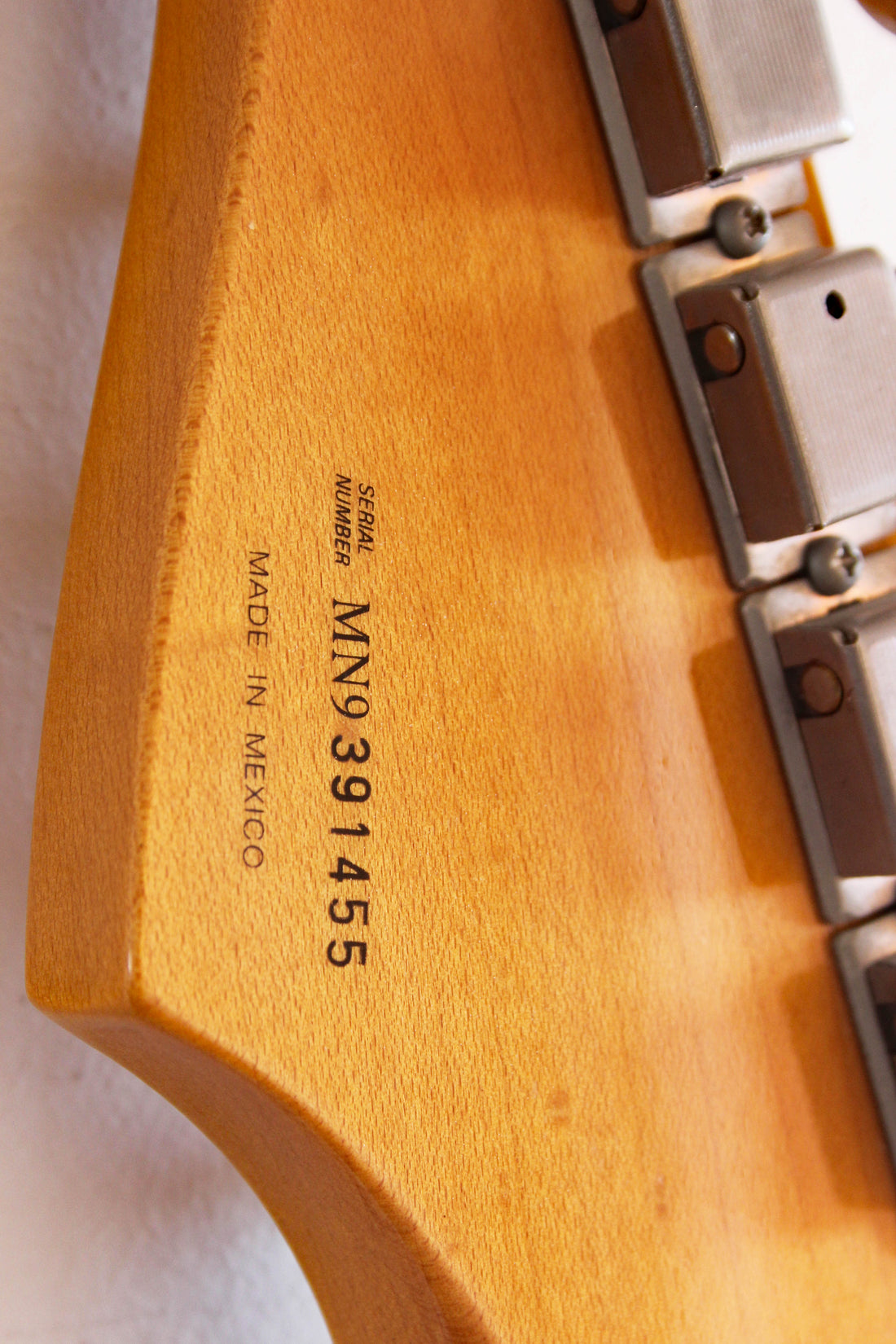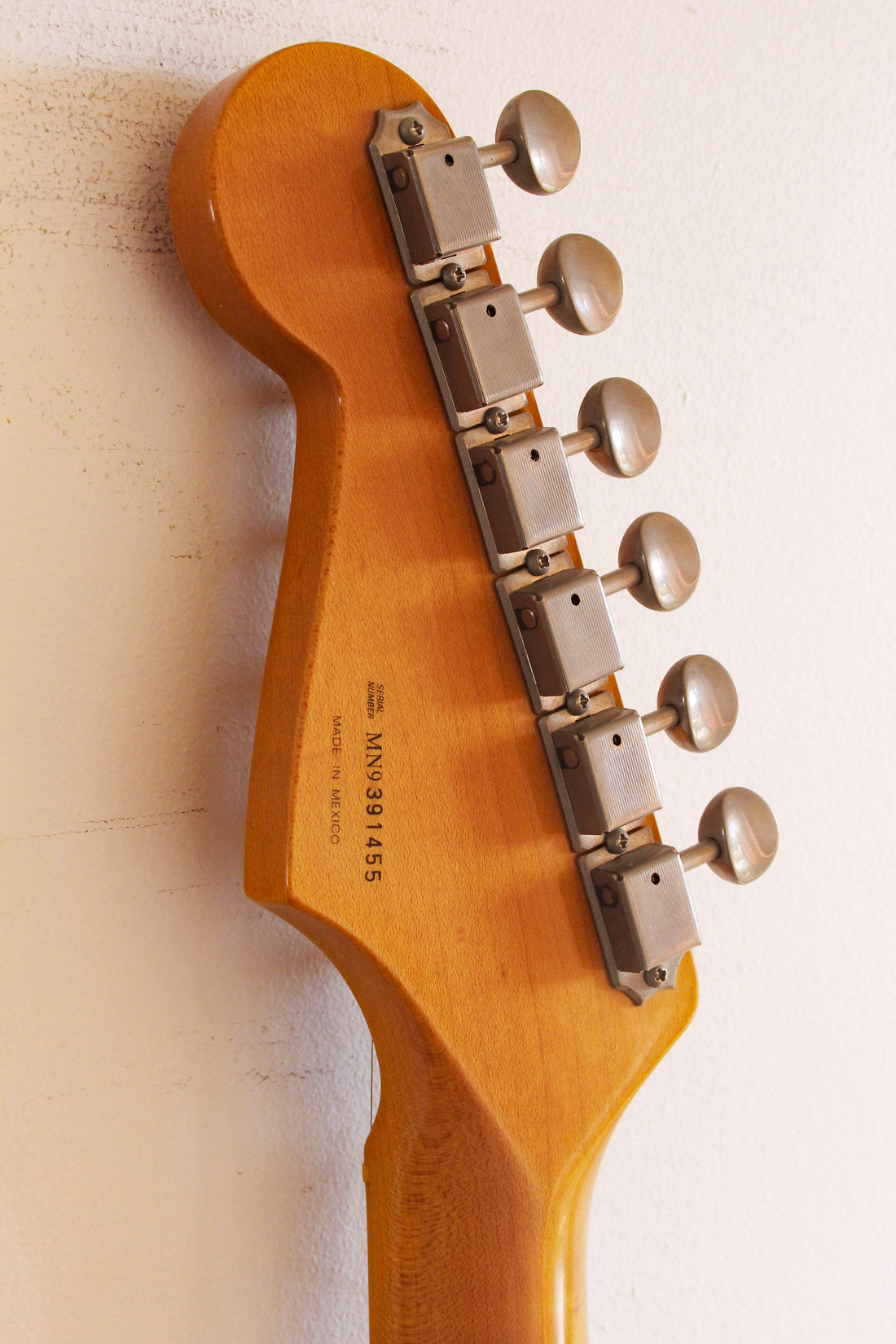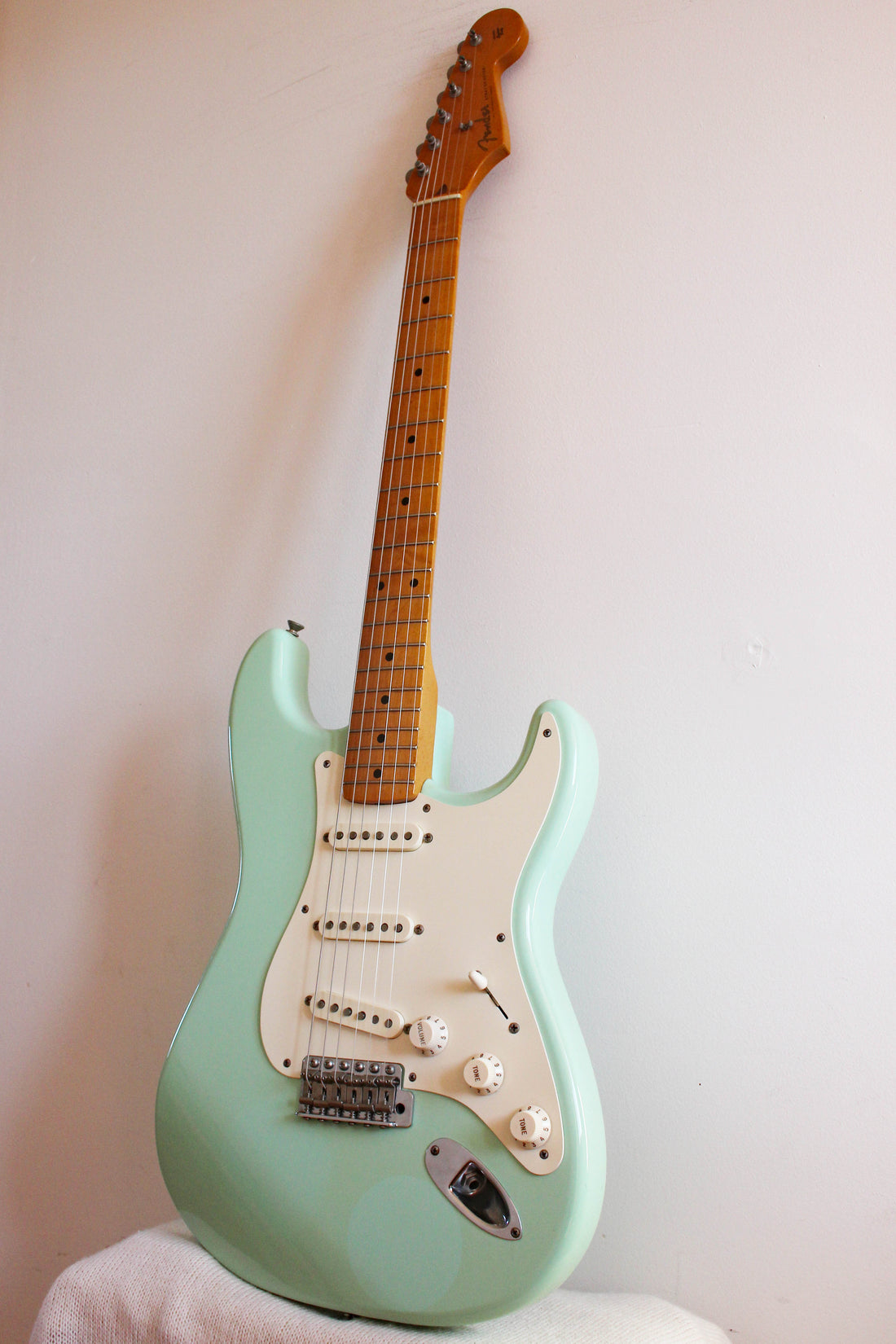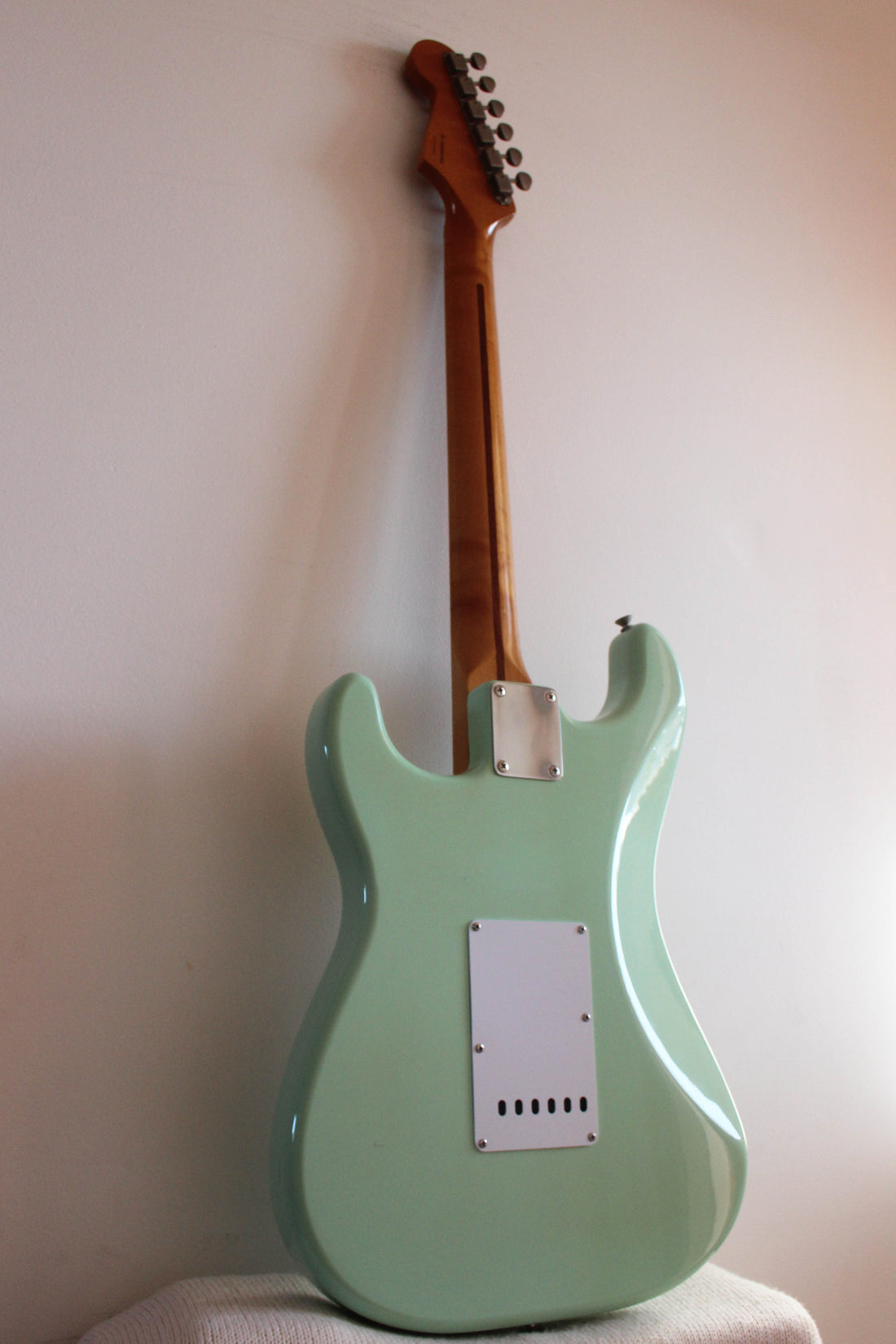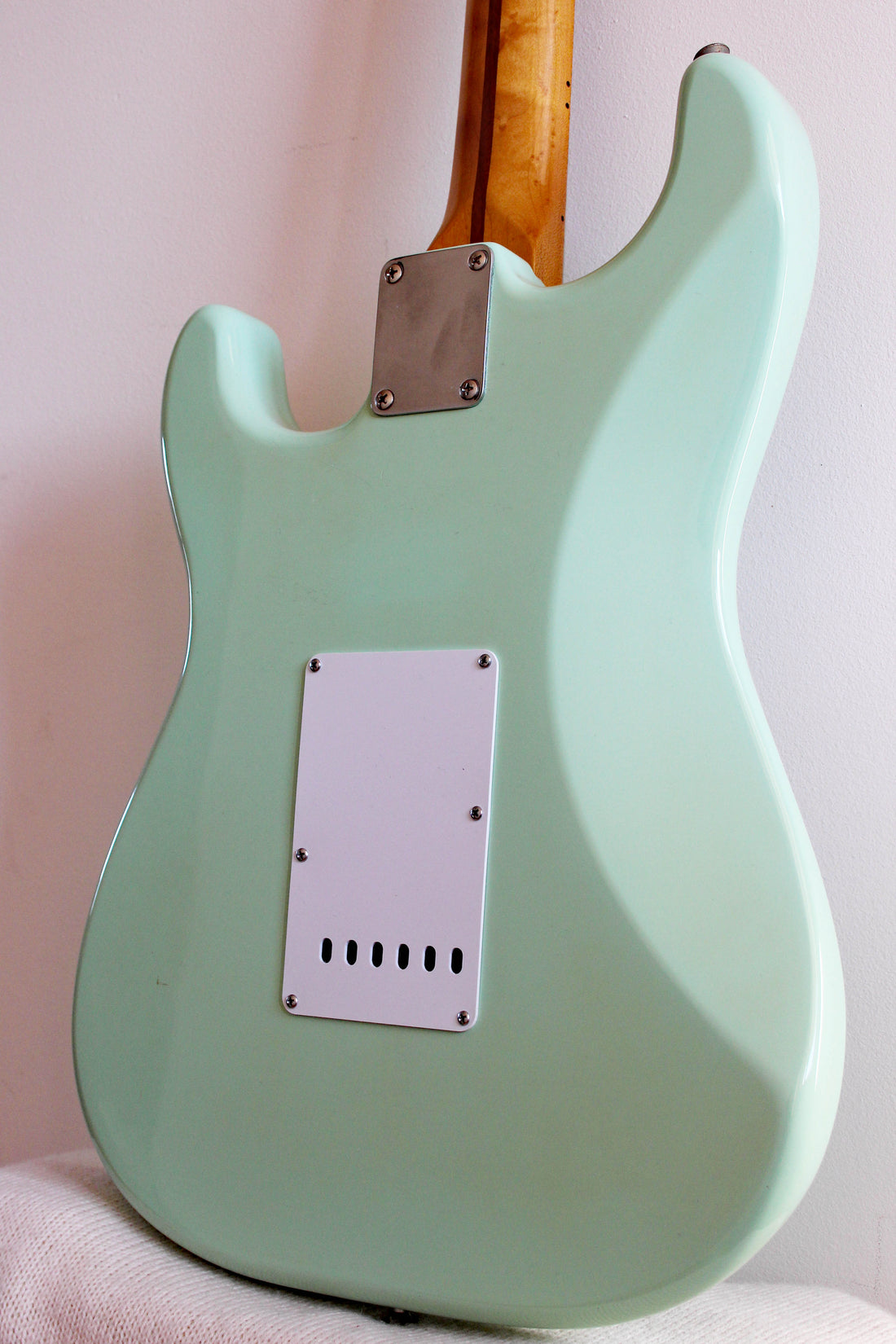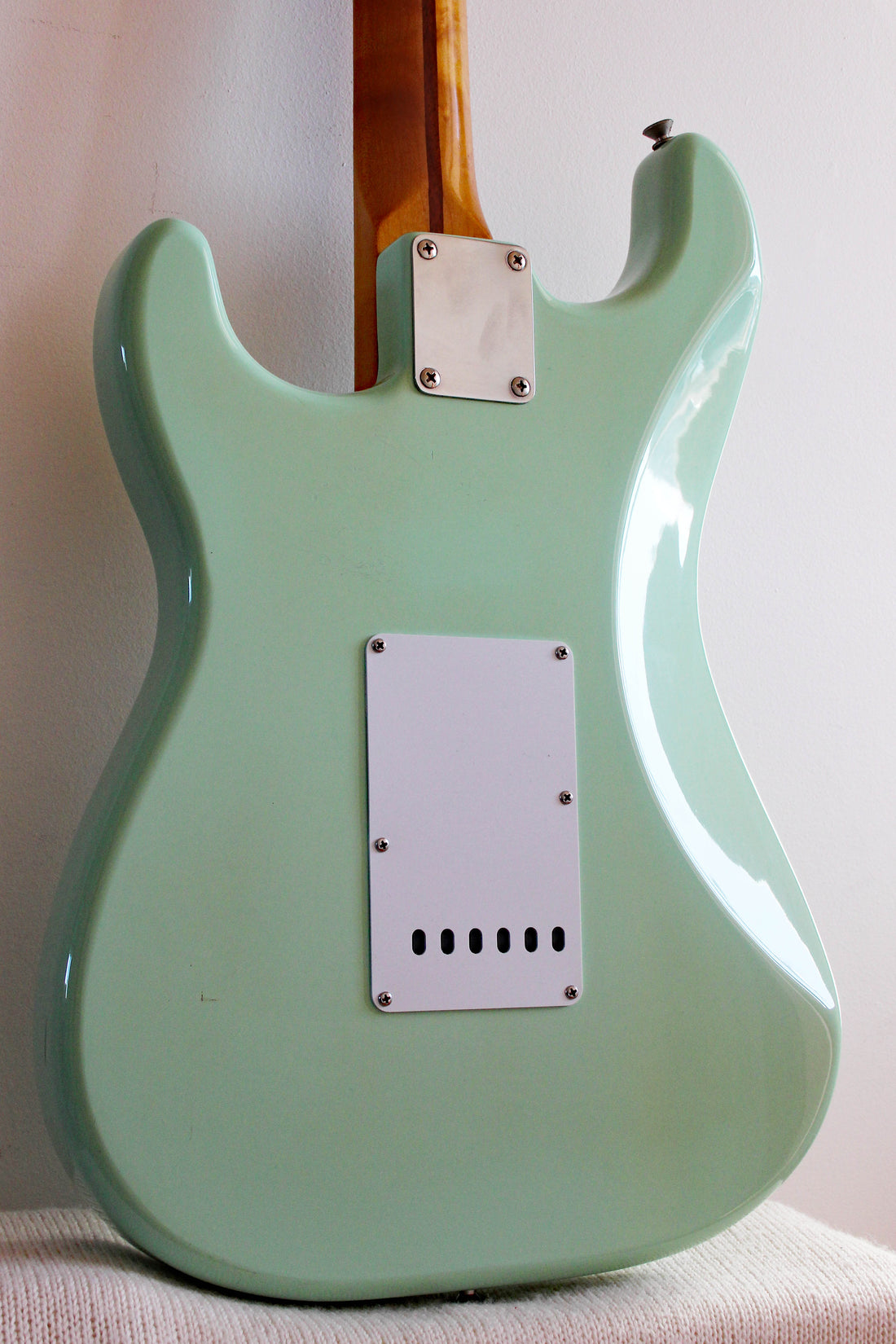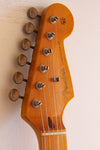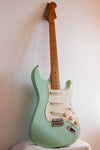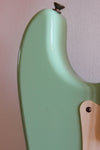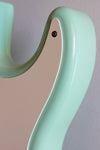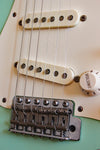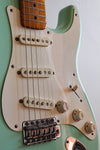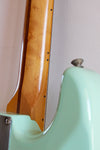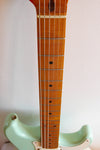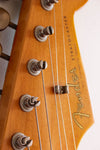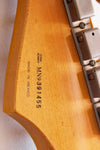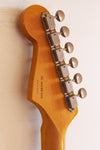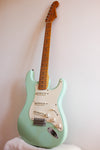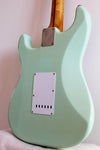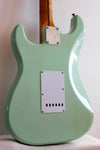 Used Fender Mexican Classic 50s Strat in surf green, 1999-00. It's hard to think of a better looking guitar than a surf green Strat, especially with a maple board! This one dates to the y2k era (remember that!?) and has some nice features: nice soft V-neck, great sounding Texas Special pickups and some beautiful birdseye grain on the neck. It's been said that the Classic series are the best guitars made in Fender's Mexican plant, and this example reinforces that notion. New street on these is around $1.6k, so save yourself a bit of cash and grab one that's played-in. Plays great, sounds great, and hot damn... what a babe!
Model: Fender Classic Series 50s Strat
Made: Mexico, 1999-00 (serial MN9391455)
Finish: surf green, 1-ply white guard
Body: alder
Weight: 3.4kg
Neck: maple with maple board, dot inlays, soft 'V' shape
Mods: none
Neck pickup: Fender Texas Special 6.21k ohms
Middle pickup: Fender Texas Special 6.59k ohms
Bridge pickup: Fender Texas Special 7.39k ohms
Case: none
Cosmetic condition notes: Some normal cosmetic wear, nothing nasty. There's some finish aging, some uneven fading where stickers have been removed, a few dimples here and there on the body and headstock. The chrome has aged to a cool 'smoky' look. Very minor lifting of the 1-ply guard, almost negligible and well under 1mm. Neck looks awesome with some birdseye grain spots in the maple. Overall: very good condition (8/10).

Playing condition notes: Neck is straight, action is low, intonation is good, truss rod works. All electrics tested and working properly. Setup with fresh 10/46s. Feels great, sounds great!