(SOLD) Used Greco Thinline Tele Natural Gloss 1975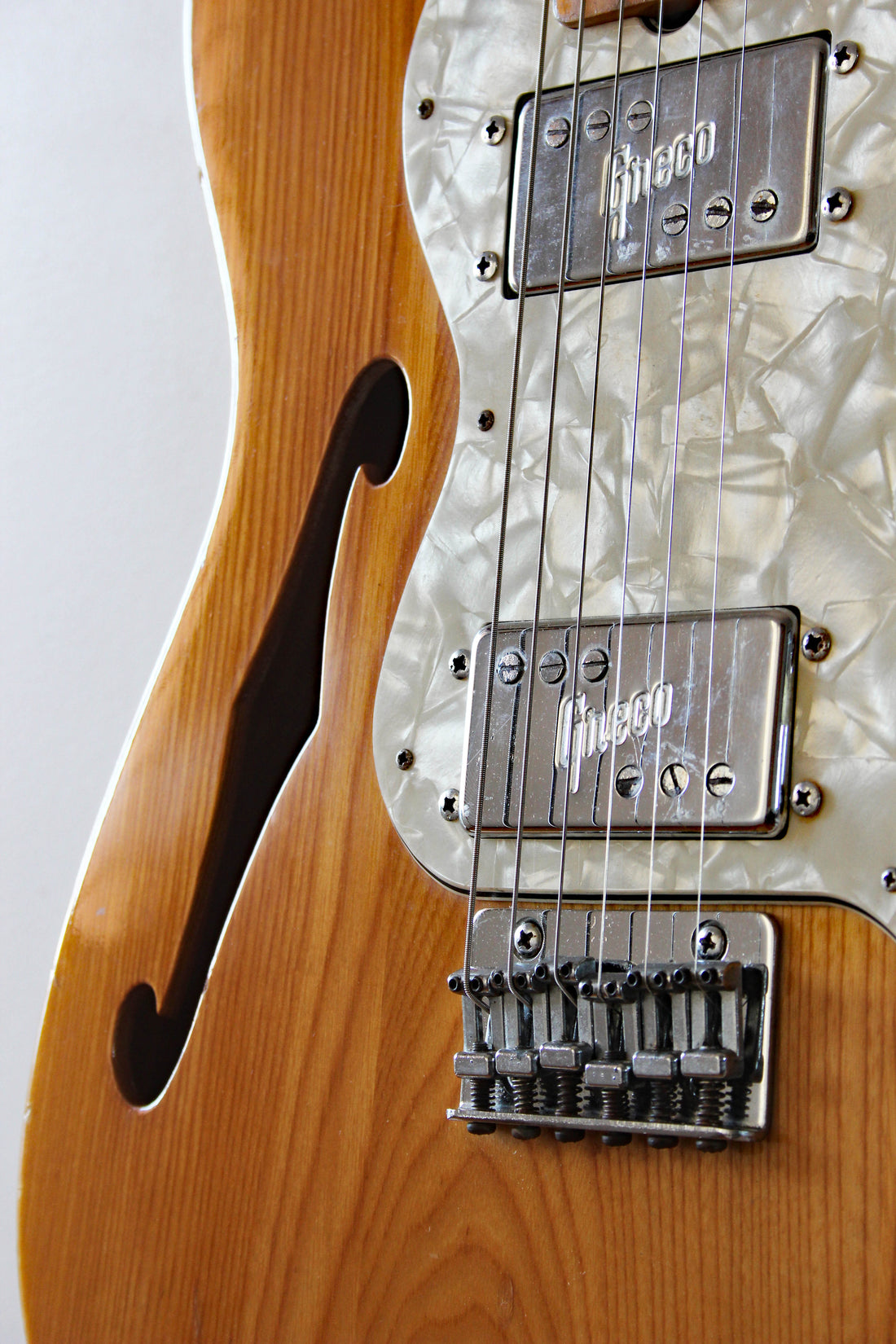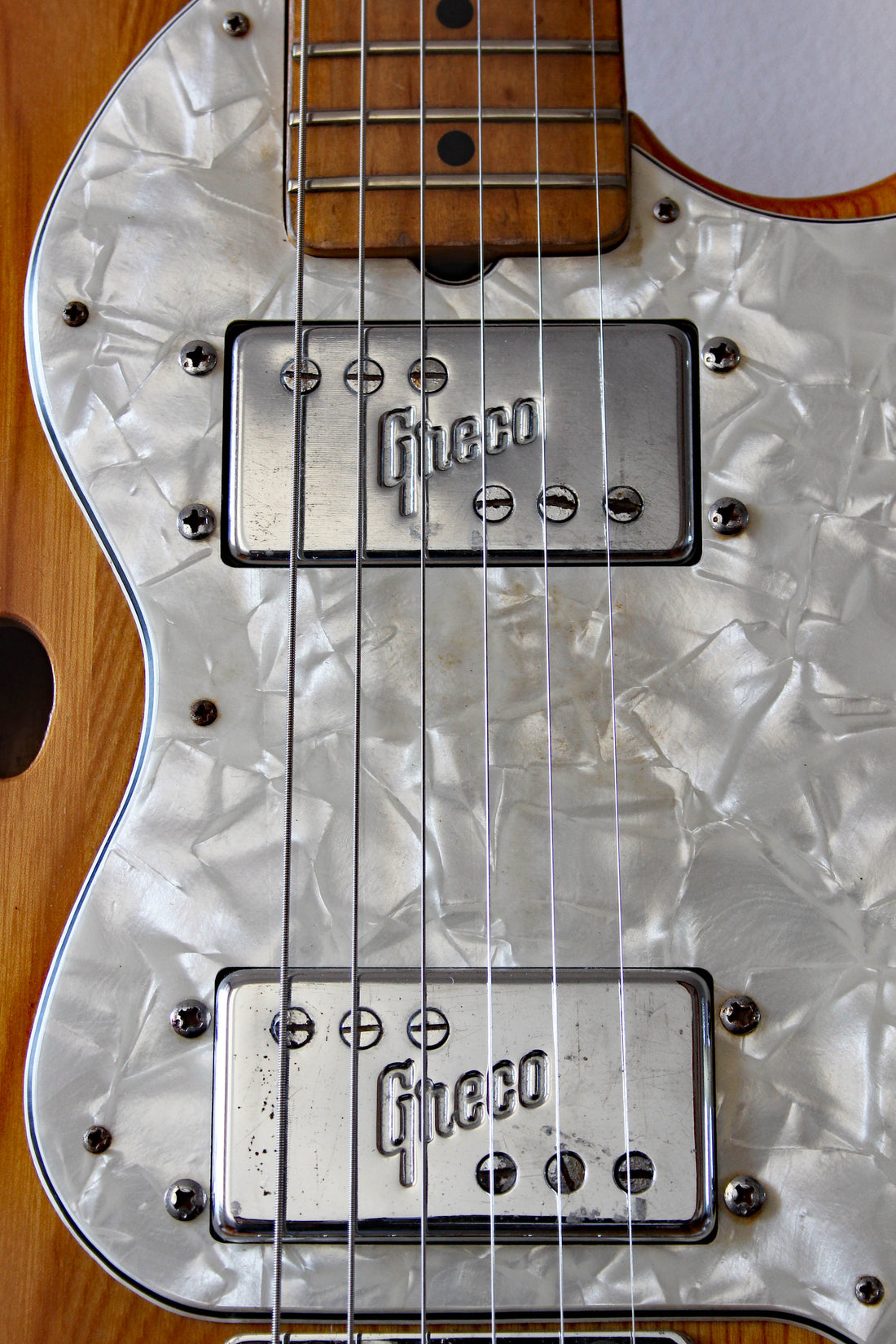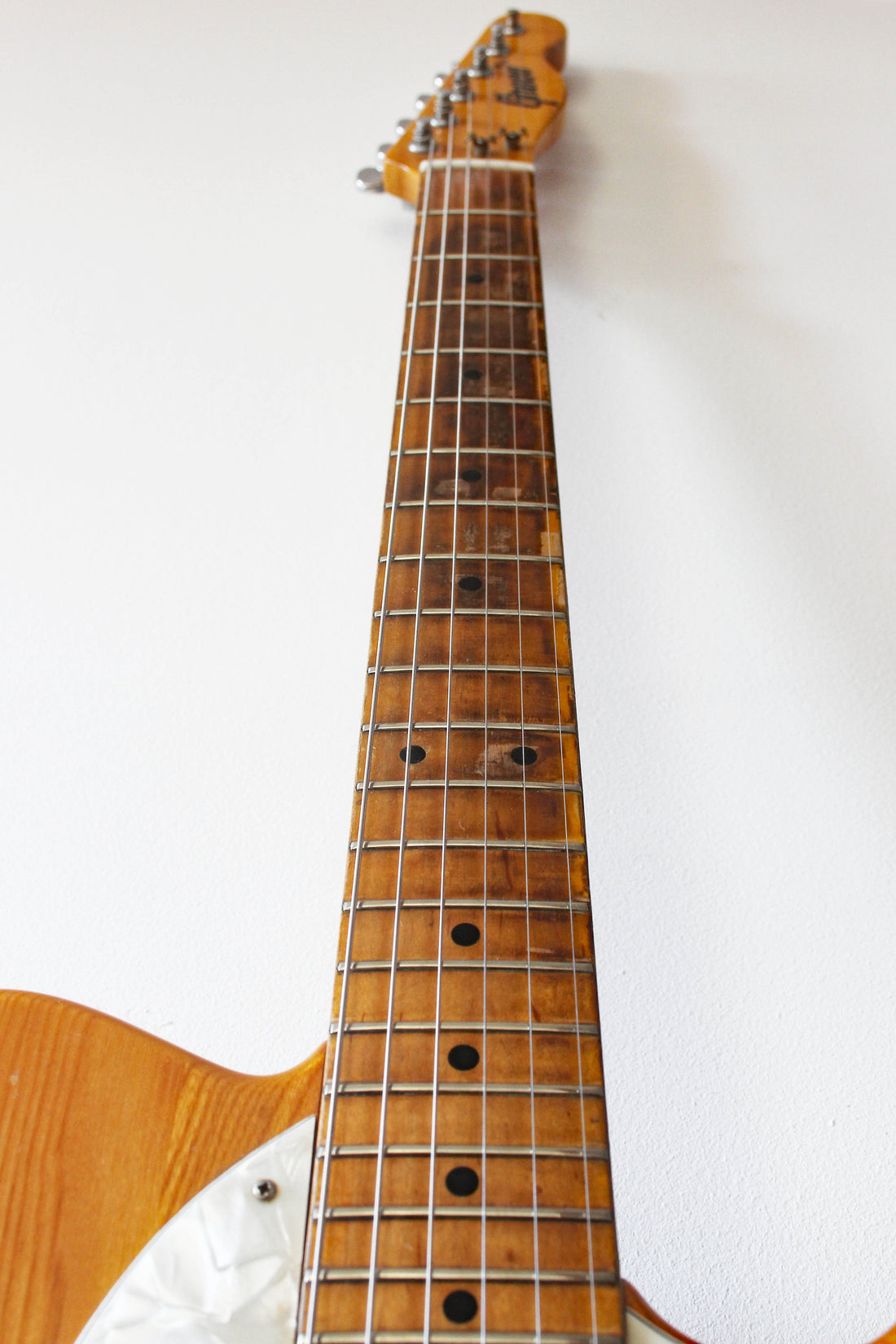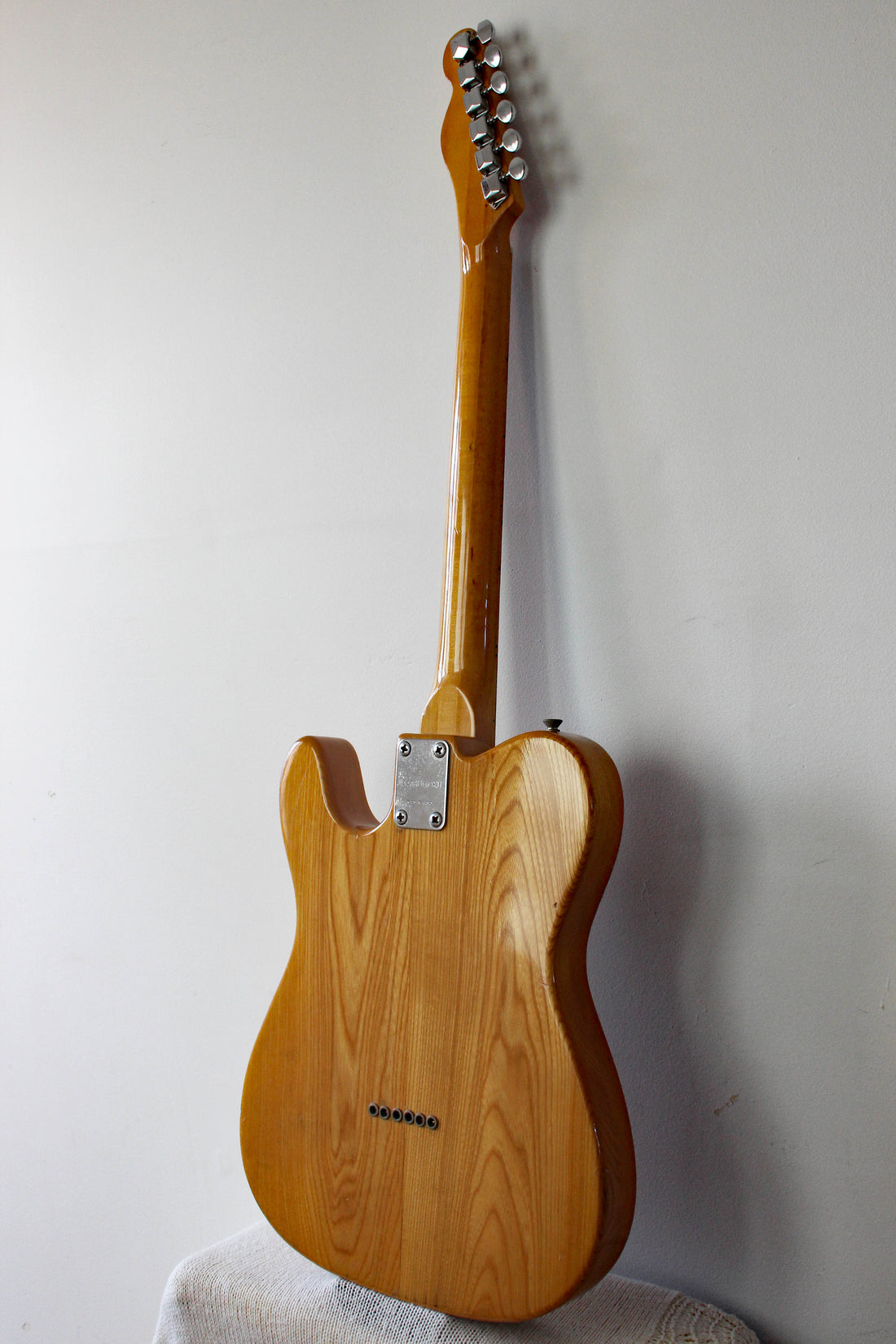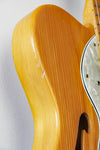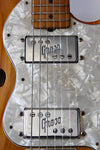 Greco TE500N, made in Japan 1975, 'Gneco' logo era. This is a copy of Fender's '72 thinline Telecaster, and it's a very good one indeed. The light ash body looks amazing and is full of character, especially with 40+ years under the belt to wear-in. The board can attest to the hours of play this guitar has seen: it's just come off a full service, there's no polishing out proper discolouration like that; but it looks pretty awesome. This one has just had a pretty comprehensive revamp including a pickup rewind, fret dress, new bone nut and a full setup; it's playing absolutely beautifully. We almost replaced the pickups in the restoration process, but when they came back re-wound, we were stoked we kept the originals... the guitar sounds magical. It's just stunning, basically.
Model: Greco TE500N
Made: Japan, Matsomoku factory, 1975 (estimate, no serial)
Finish: natural gloss, 3-ply white oyster guard
Body: lightweight ash, chambered
Neck: 3-piece maple, maple board, moderate C profile
Mods: bridge possibly replaced, high-E machine head replaced, new bone nut
Pickups: original Greco humbuckers, odd size
Case: basic non-original gig bag
Cosmetic condition notes: mild finish wear. There's a handful of minor dings around the front and back of the body, nothing nasty. The board has got some pretty comprehensive discolouration from play, but it's working fine and feels great. One of the machine heads has been replaced. The guard and chrome parts are in pretty good shape for their age. Overall: good condition (7/10)

Playing condition notes: Action is low, neck is straight, intonation is good, truss rod works. The frets have just been dressed by Jon at JPGW, so they're looking very good and there's enough height to get another dress or two out of them, 9/10. The electronics are in good shape having had a once-over, so all good under the hood. This rules, basically!