(SOLD) Used Kubicki Ex-Factor Bass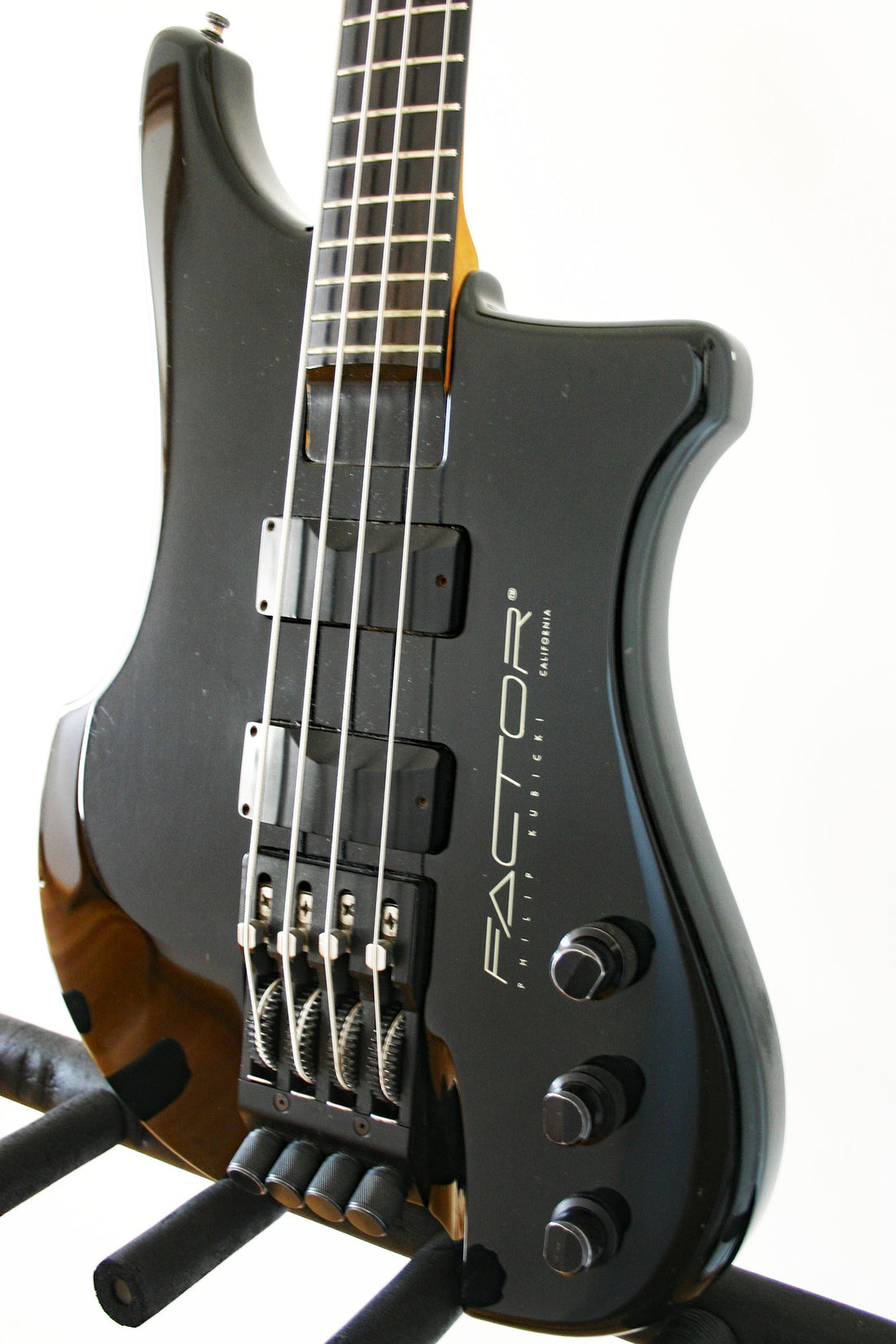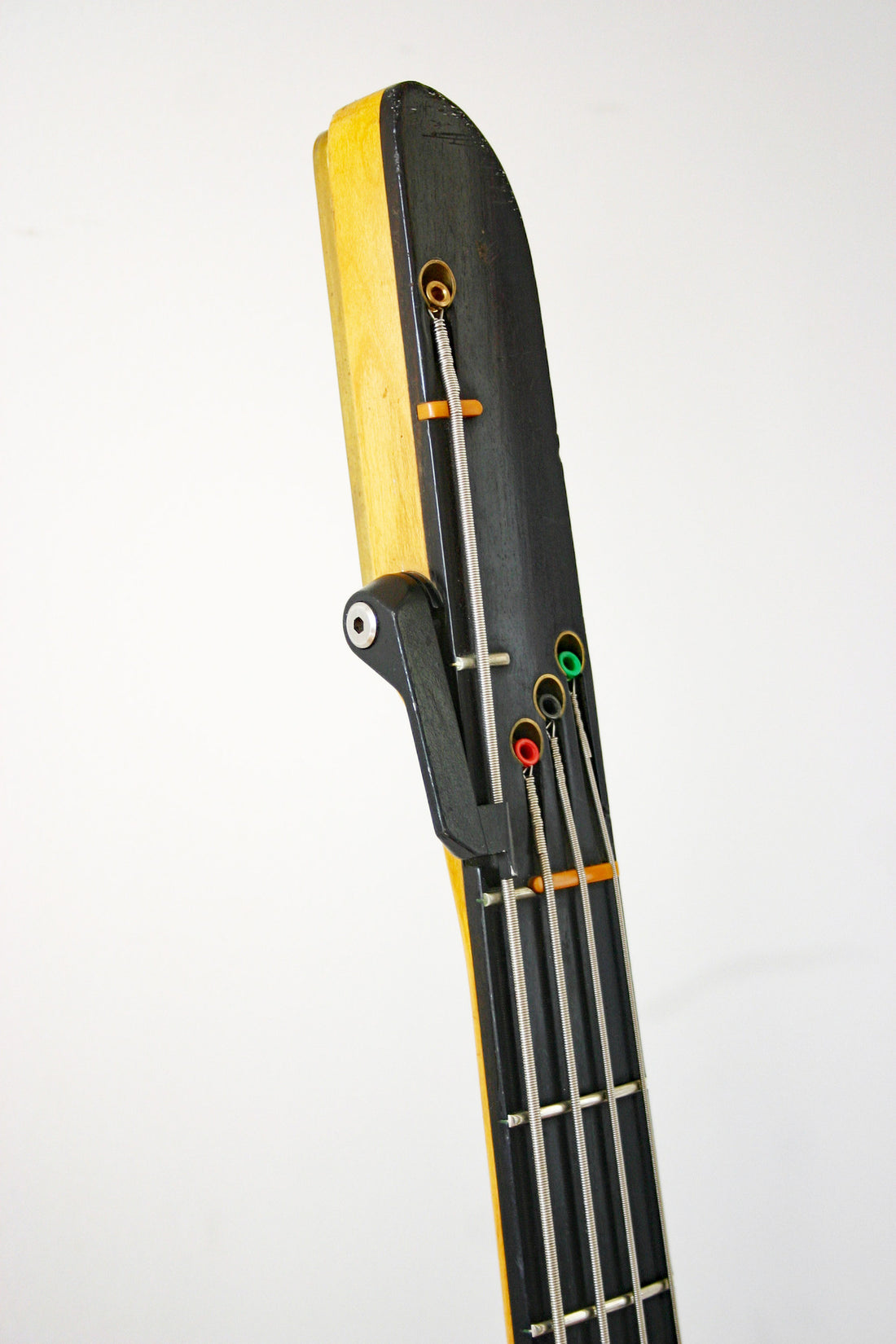 Kubicki Ex-Factor in gloss black. These were somewhat of a cult hit in the 80s and 90s. Phillip Kubicki worked in R&D at Fender in the 60s and 70s (you can thank him for the thinline Telecaster) before opening his own factory-direct operation in 1983, making and selling his own design: the Factor bass. Demand was huge, and players including Stuart Hamm, Victor Wooten and Roger Waters were playing them, which led to a move to production in the Fender factory in California, where this particular one was made. The bridge/tuner system works quickly and precisely, the laminate maple neck is incredibly stable, the drop-tuner and extra frets are a cool addition; the design is brilliantly thought out. The luxurious ebony board feels amazing; it's not all gadgets. These are rare, so try and find another one for sale, good luck with that! This is priced to sell to a discerning player or collector, as these frequently fetch well north of $2.5k. She's perfect if you love vintage sci-fi and beautiful high-end basses!
Manufacturer: Kubicki
Model: Ex-Factor
Year: 1990
Made in: USA, Fender Factory
Finish: Gloss black
Neck: Laminated 32-piece rock maple, ebony fingerboard
Mods: Brass plate attached to back of headstock. This was a moderately common mod on these to increase the natural sustain, and was done by a professional luthier.
Neck pickup: original Kubicki humcancelling
Bridge pickup: original Kubicki humcancelling
Case: generic hard case, very rough condition
Cosmetic condition notes: Minor finish wear. A couple of little dings, and some surface level scratches, but nothing major to speak of. The knobs are missing a little bit of paint around the top. All in all, good condition.

Playing condition notes: Action is low, neck is straight, intonation is good. Frets have plenty of life in them. The ebony board feels great, it's a really nice piece. Very well balanced, comfortable and quick.