(SOLD) Used Squier MIJ Precision Bass Silver Series Sunburst 1991/2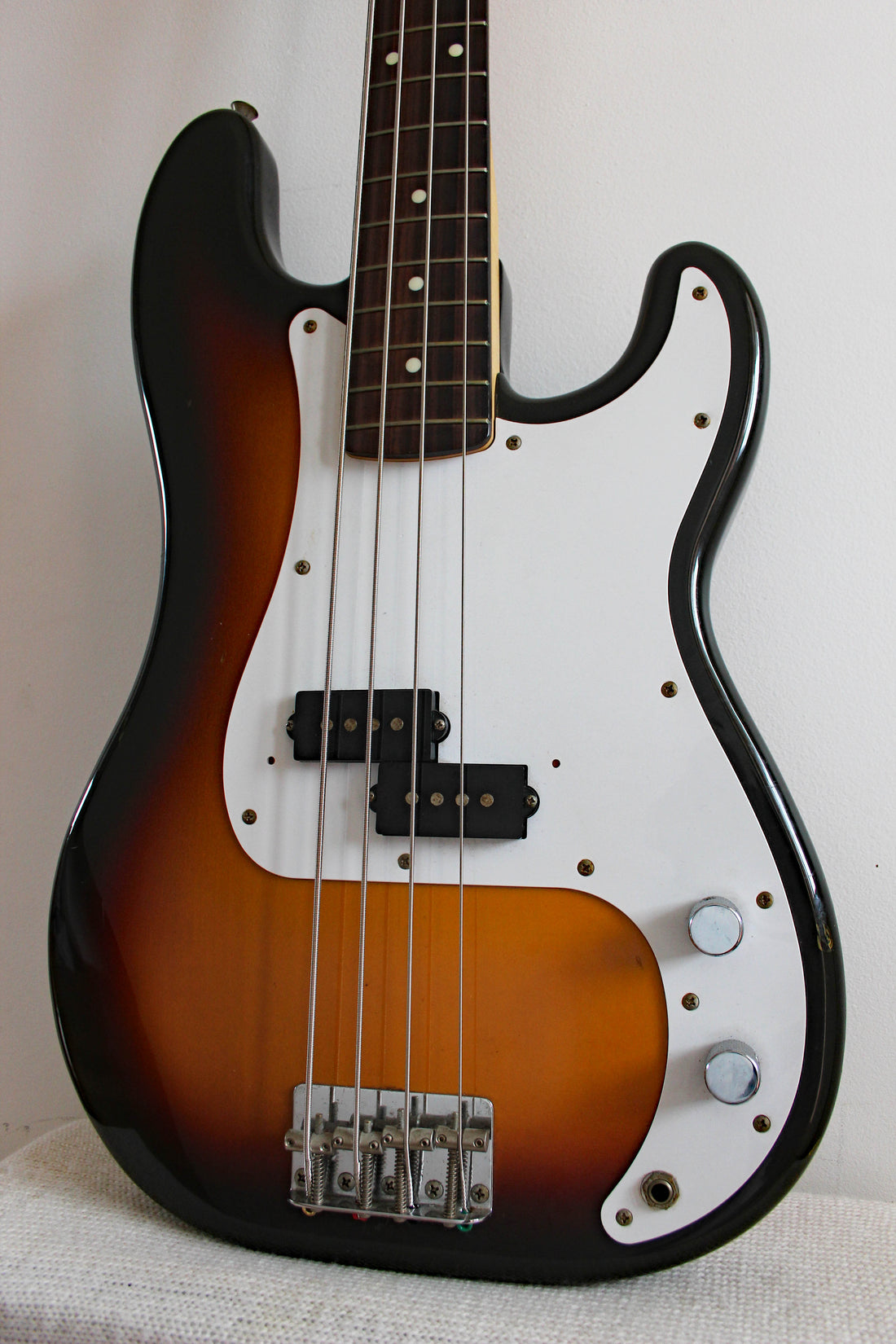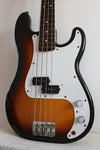 Squier P Bass, Silver Series, made in Japan in 91/92. The Silver Series marked a 90s era return to Japan's legendary Fujigen factory for Squier after several years of manufacture in Korea, and at the time, they were heralded as a revelation in quality. This is easy to love: light body,  not-quite-slim satin finish neck, punchy pickup, immaculate build. You can really feel the notes ringing through the body and neck; it's super responsive after a few years of play. The fresh machine heads are a handy touch, and it's in pretty good shape for a bass now officially in it's mid-twenties. If you want a cracker P for a banging price, this is the quiet overachiever you've been looking for. 
Model: Squier Silver Series Precision Bass
Made in: Japan, FujiGen Gakki plant, 1991/2 (serial L029094)
Finish: 3-tone-sunburst, 1-ply white guard
Body: basswood
Neck: maple with rosewood board, dot inlays
Mods: new machine heads
Pickup: Fender Japan stock P-style
Case: basic gig bag
Cosmetic condition notes: minor finish wear. There's some chips and dings in the 'buckle rash' area on the back, as well as some scratches and grazes around the bottom near the strap pin and along the top up from where the pickup is. Nothing is more than skin deep. Pretty clean, overall condition: very good, 8/10.

Playing condition notes: Action is low, neck is straight, intonation is good, truss rod works. All electrics tested and working properly. The frets have been played, but wear is almost negligible, 9/10. Very easy player, light, punchy and awesome.