(SOLD) Used Yamaha SB600 Super Bass Sunburst 1978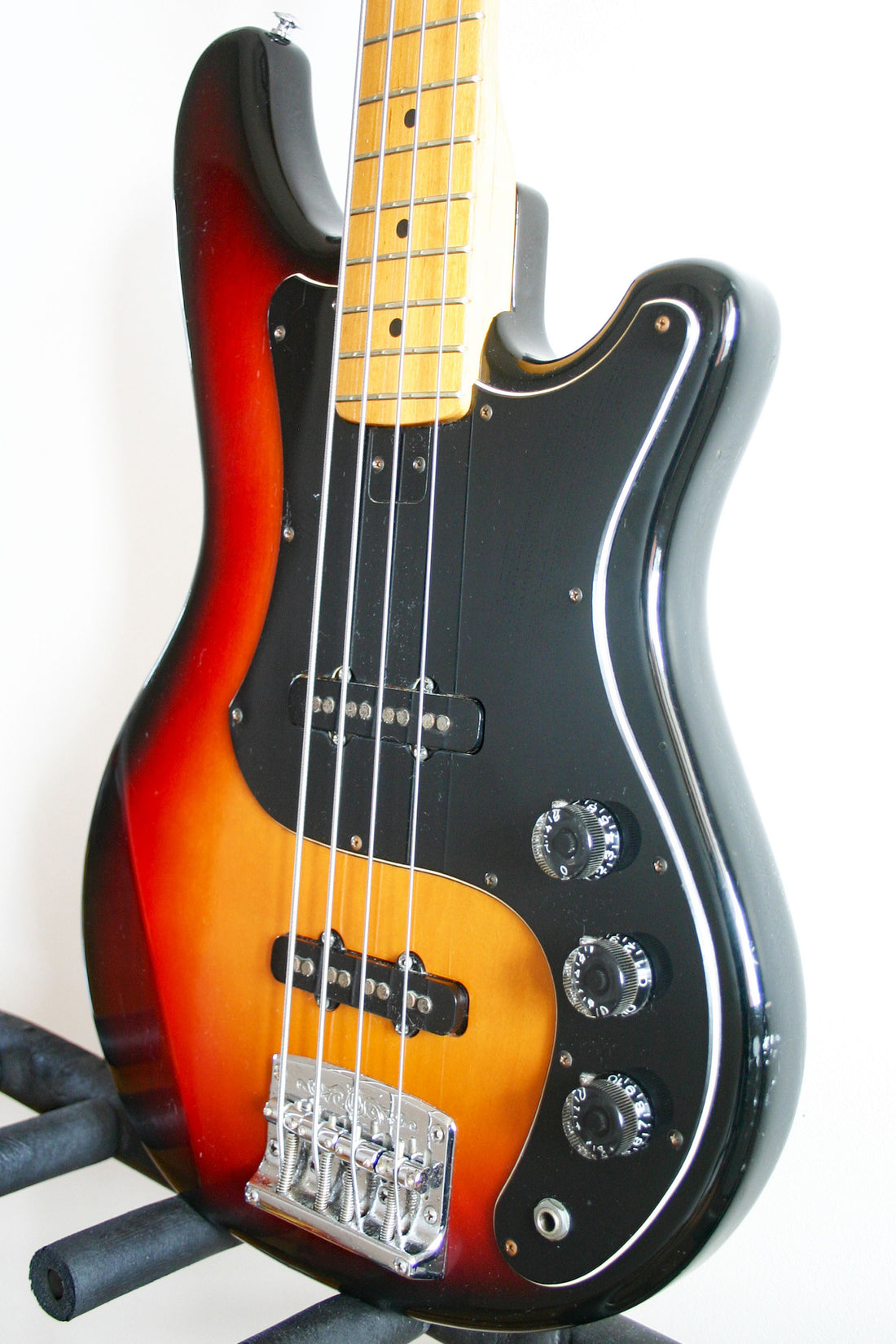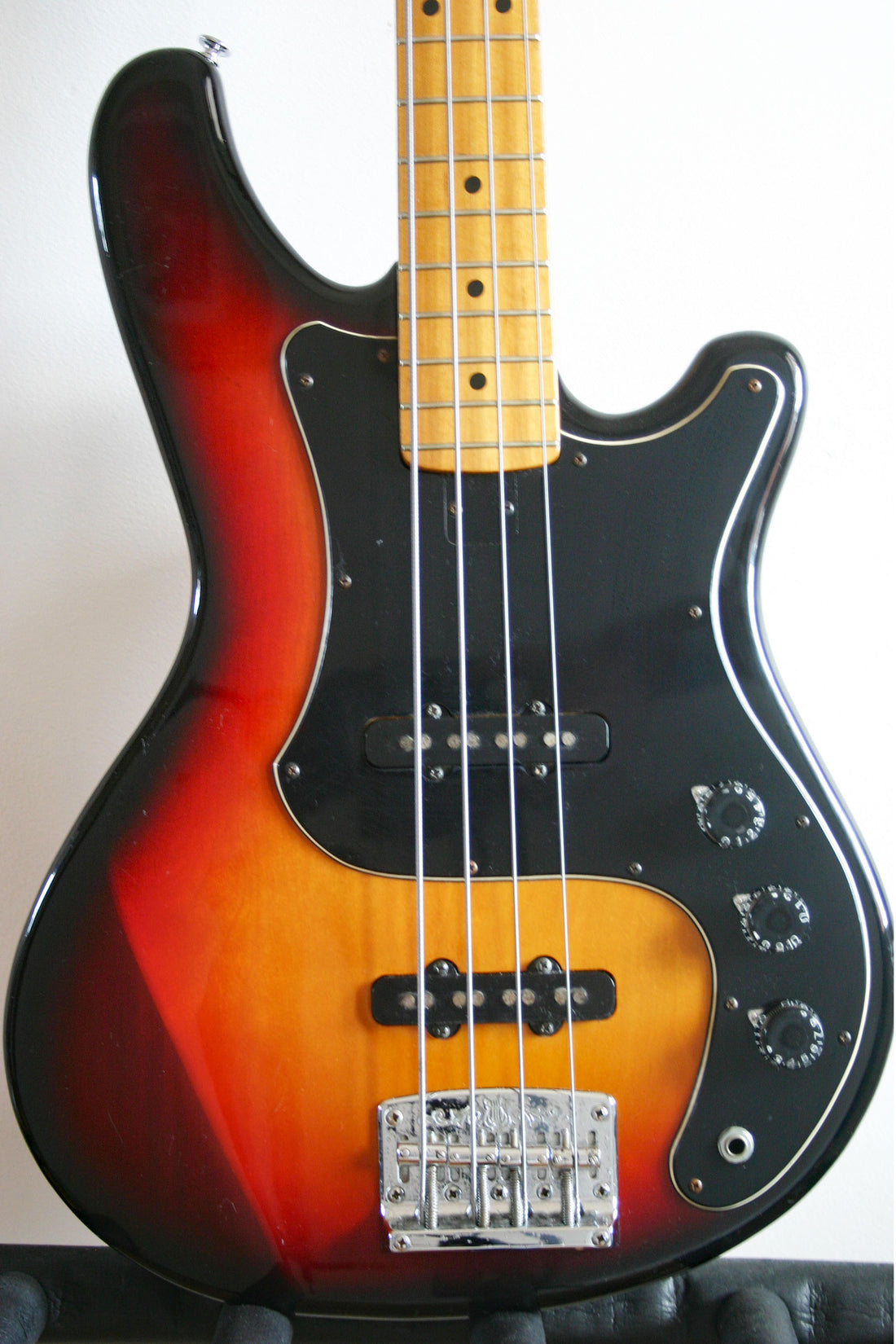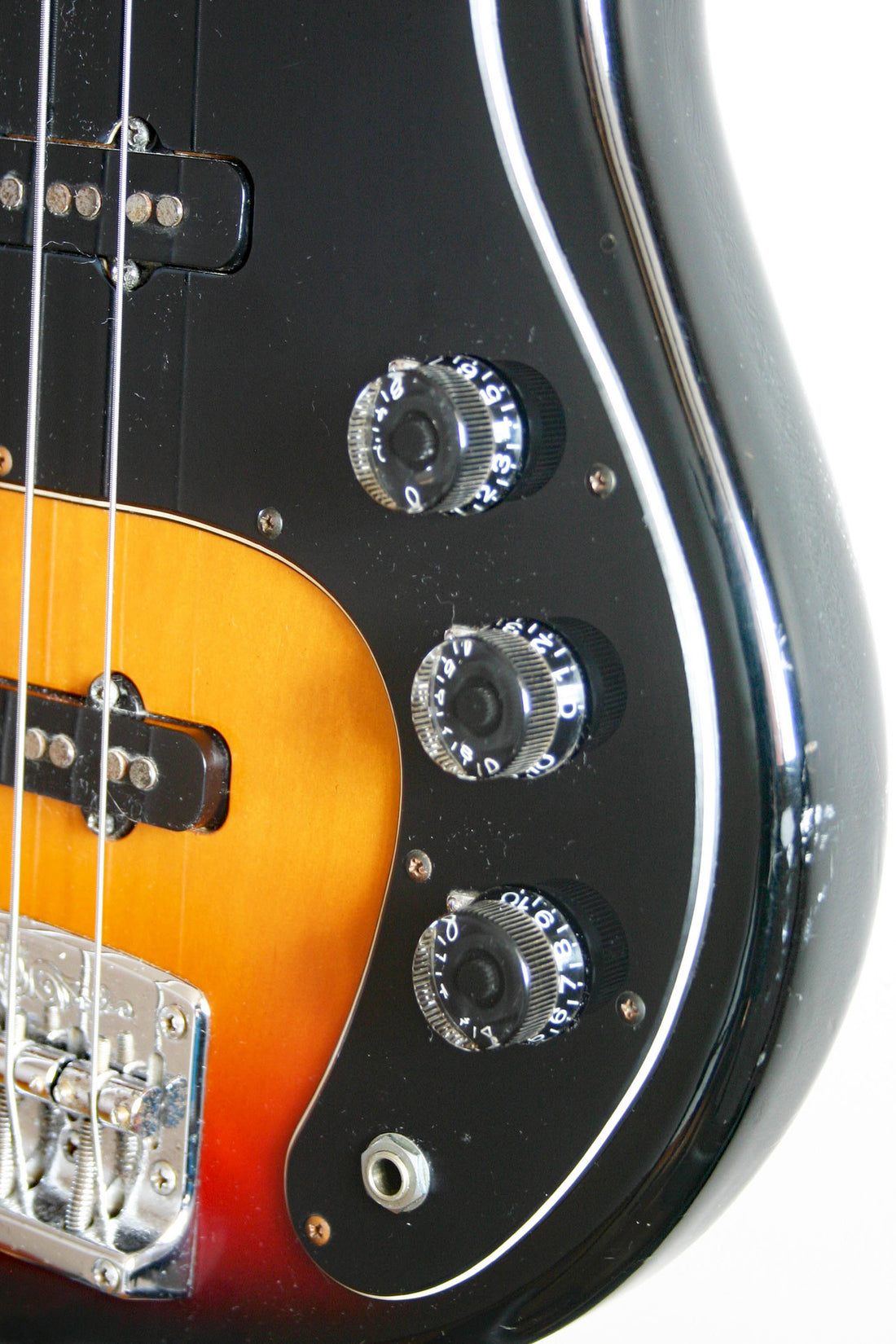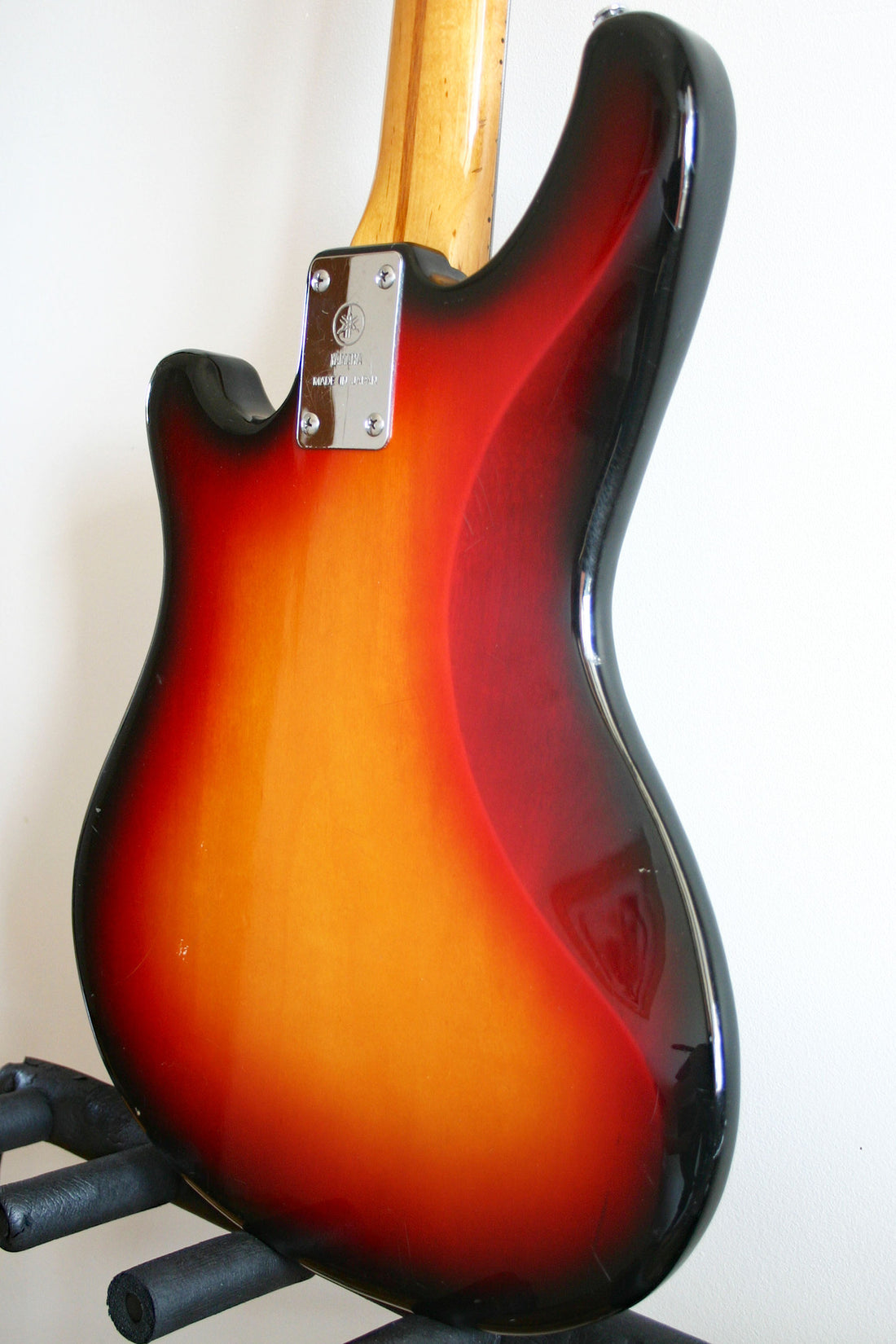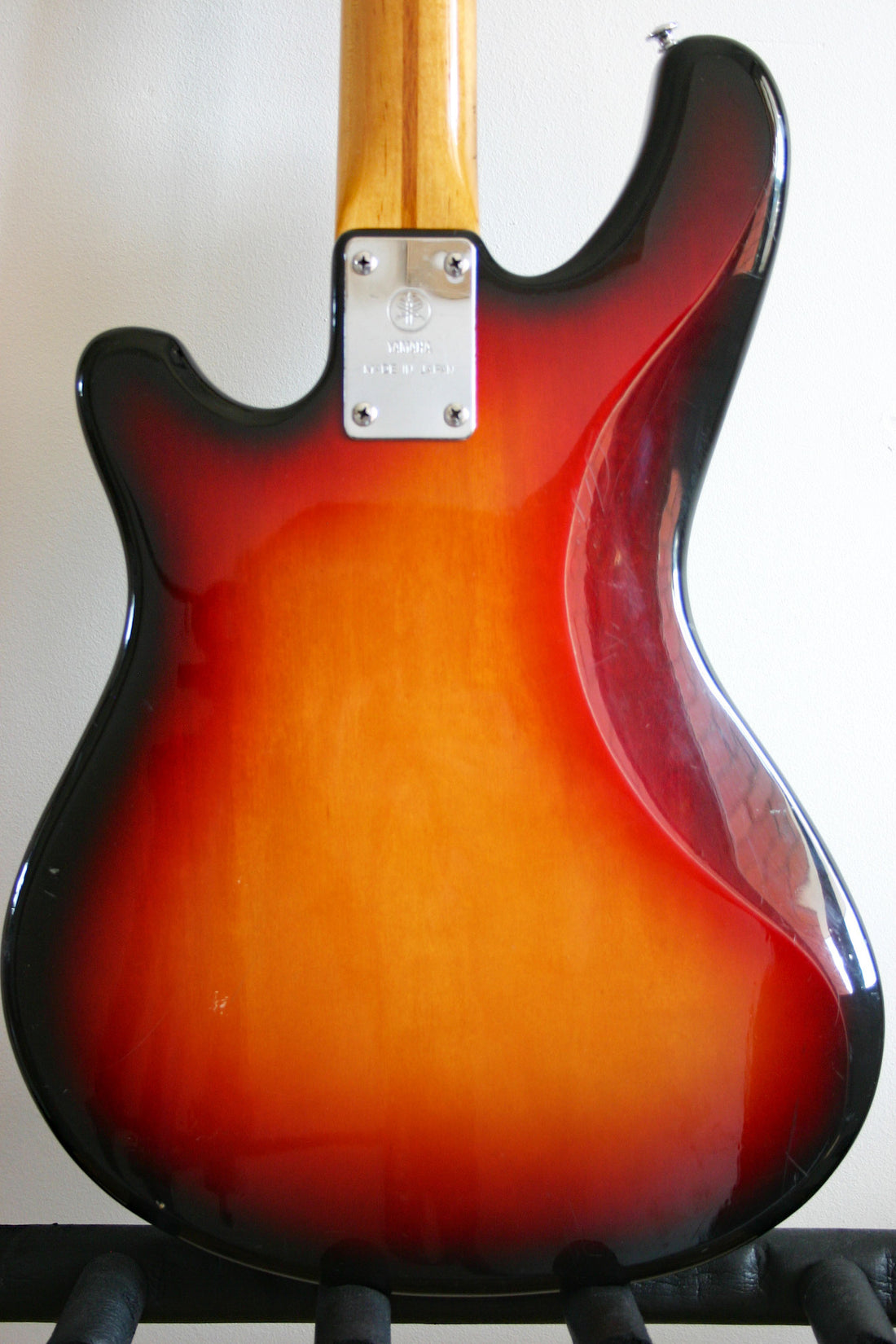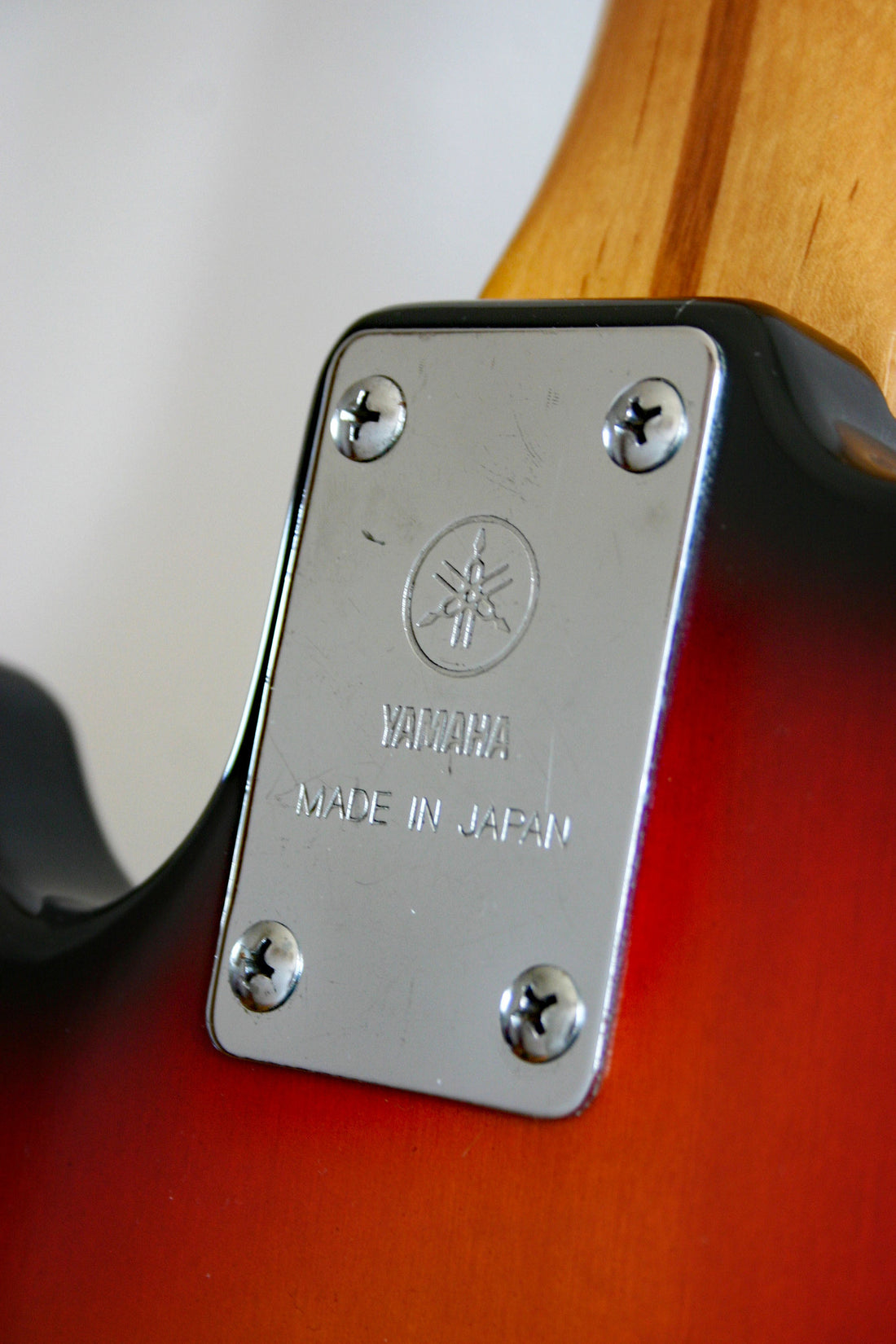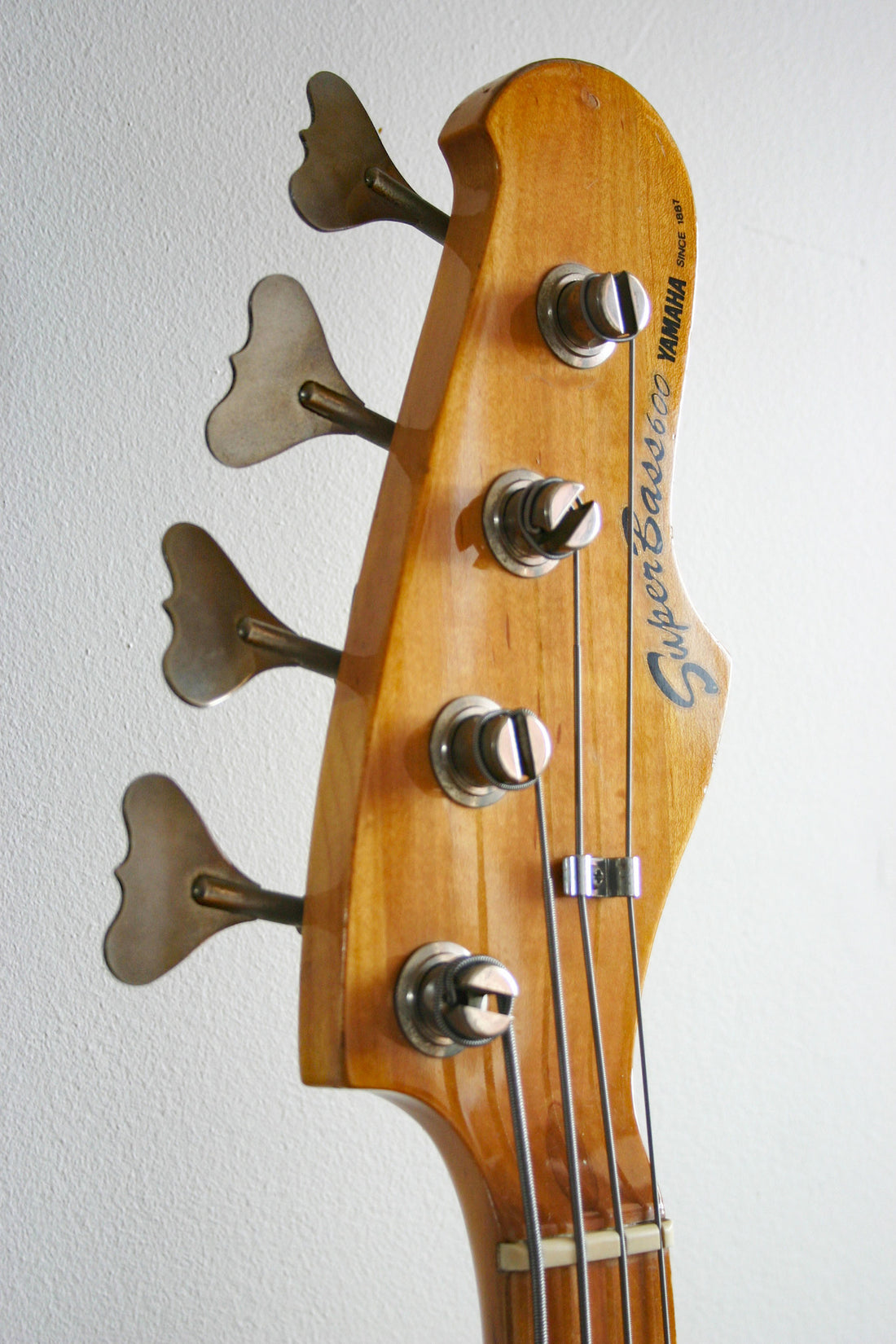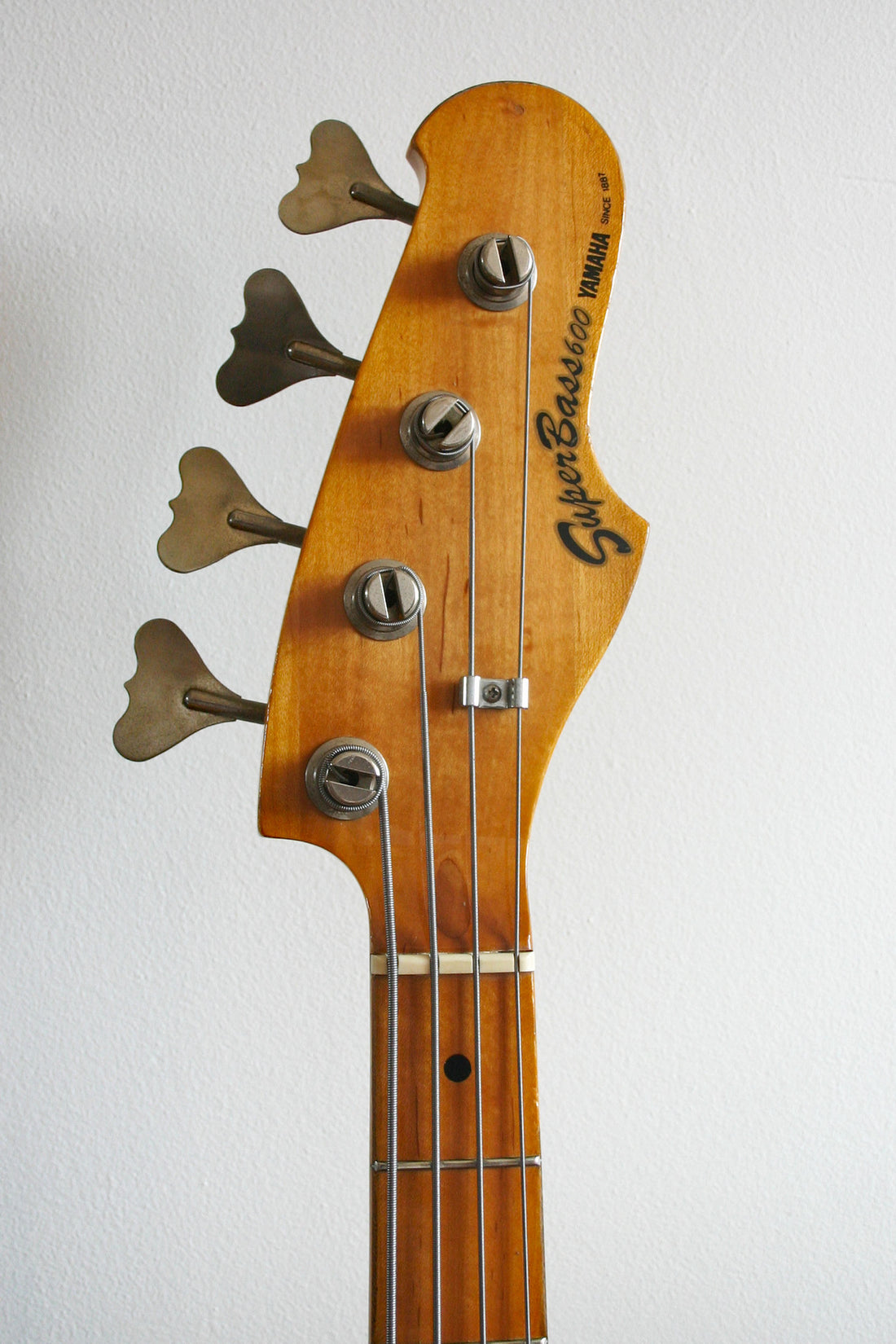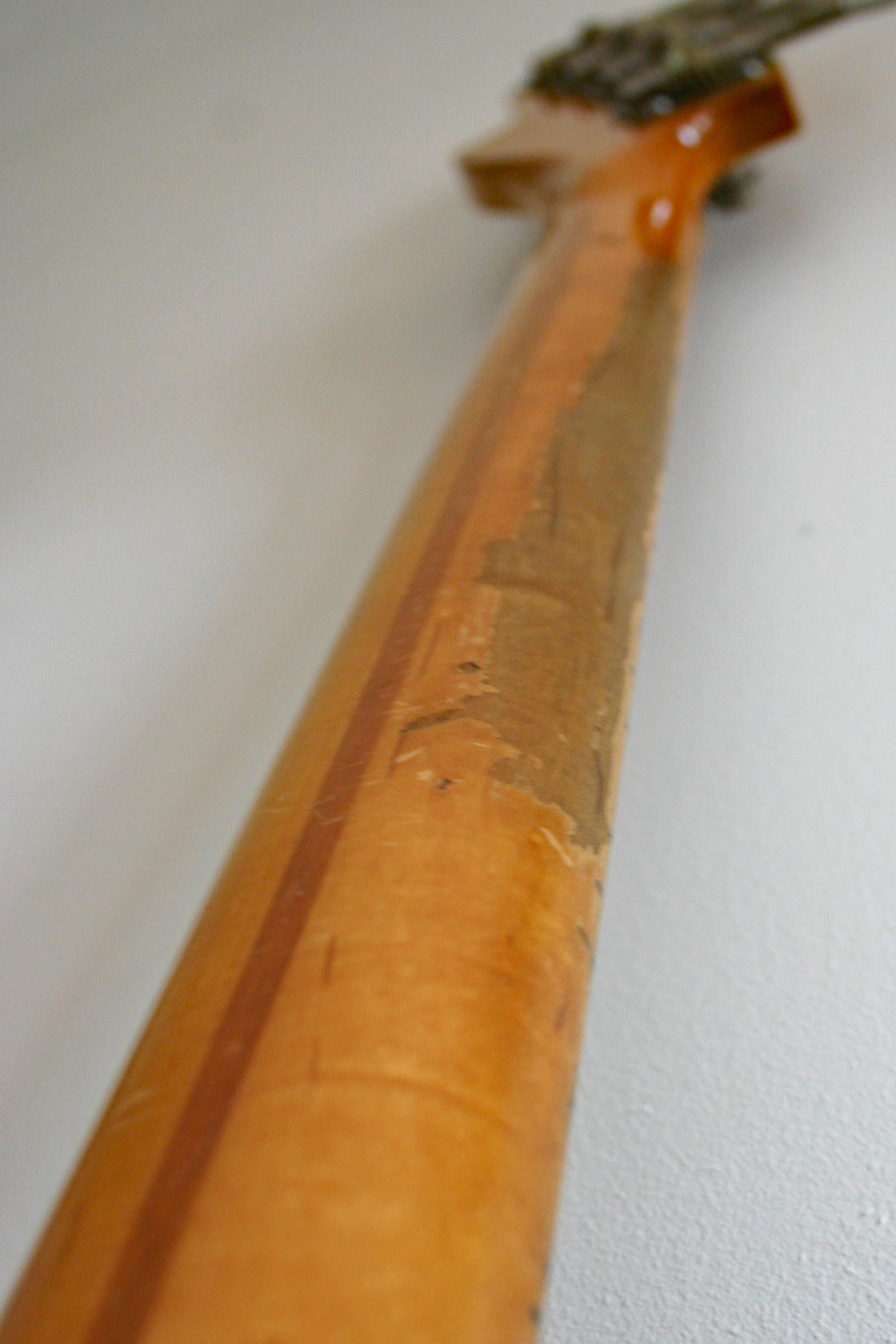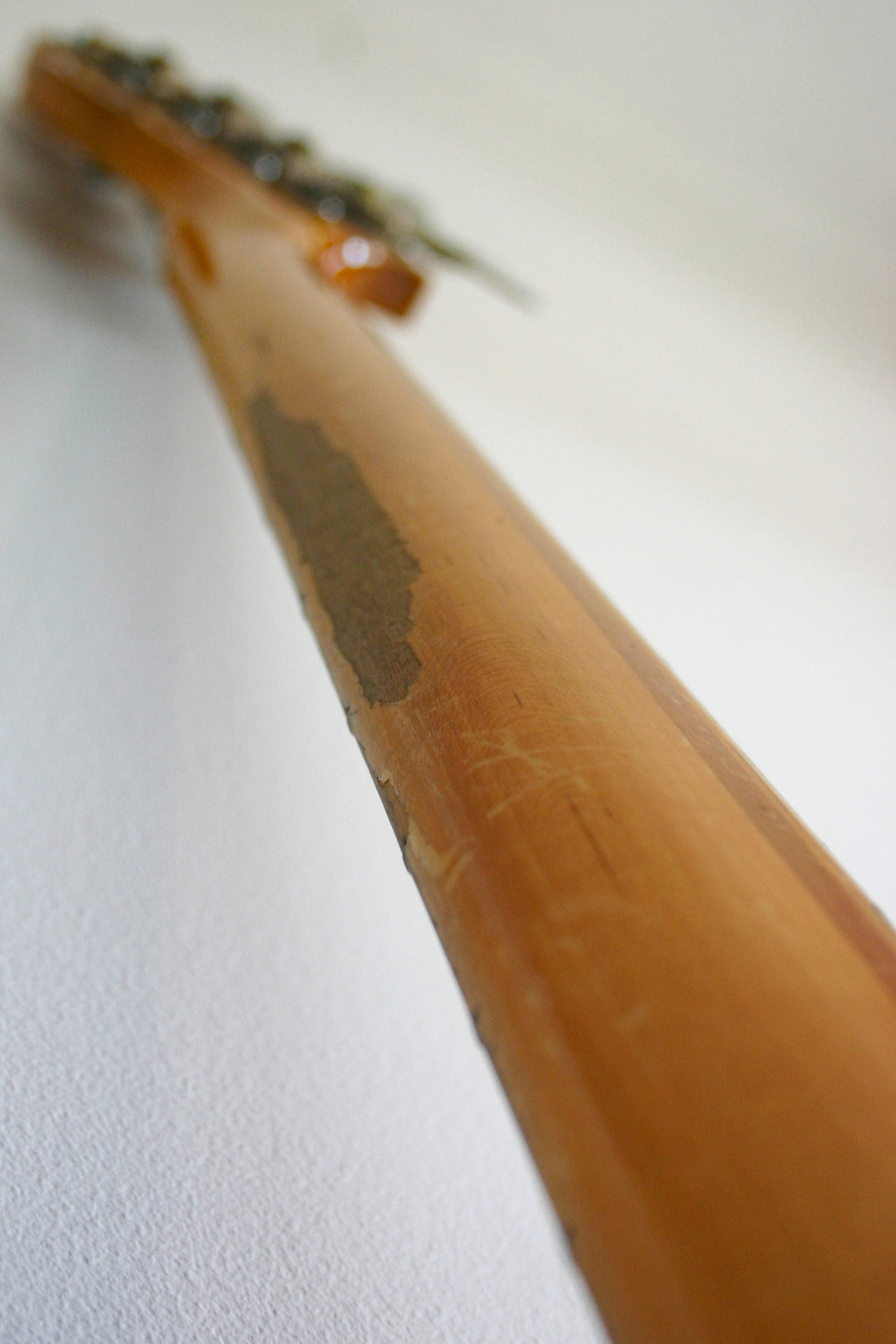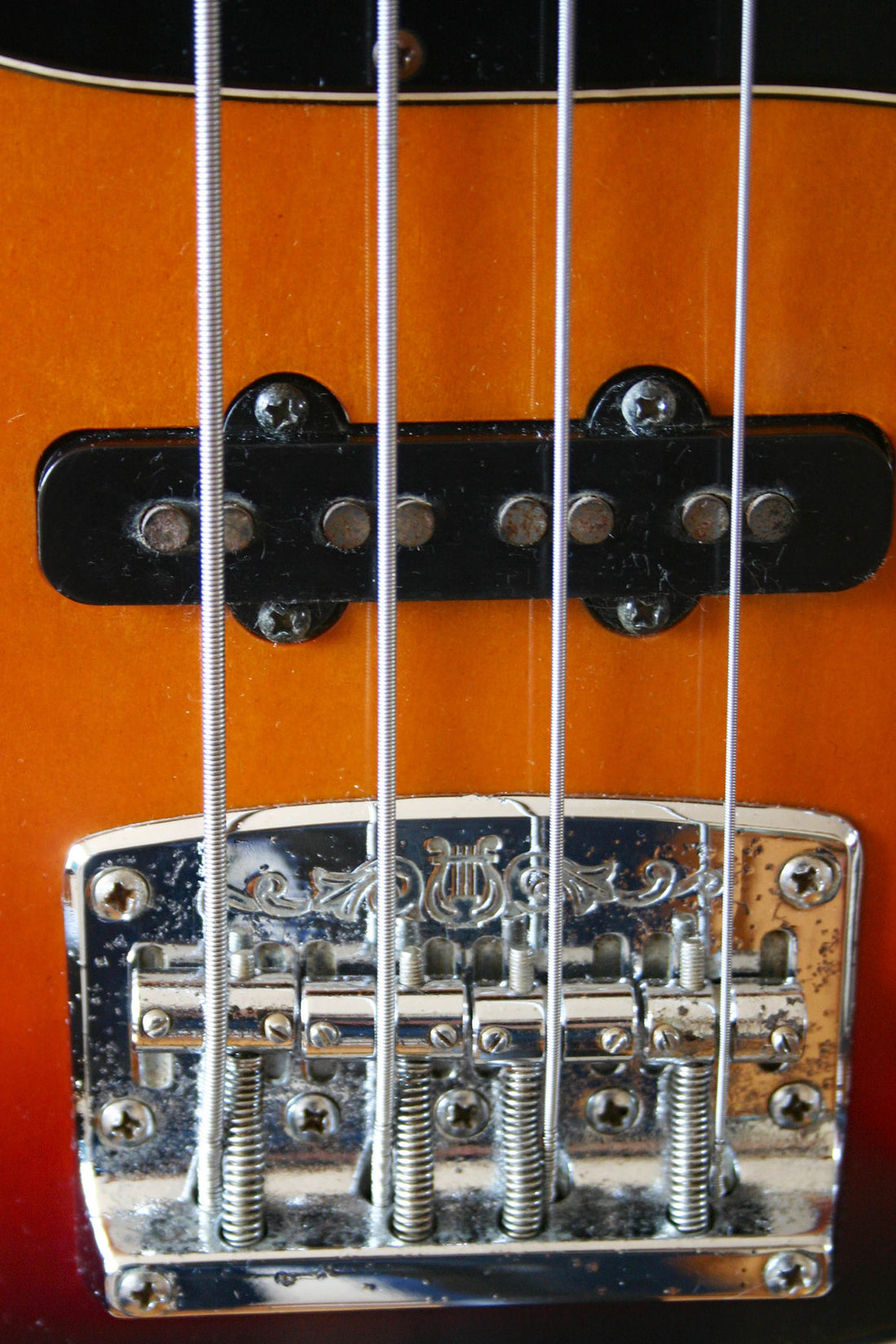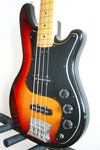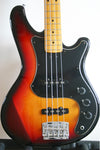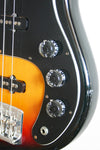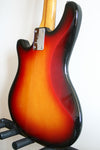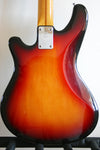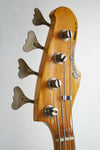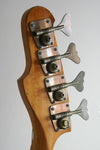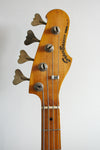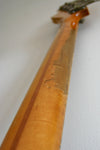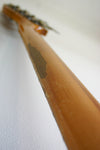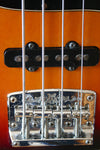 Yamaha SB600 Super Bass, sunburst nato finish, made in Japan in 1978. These Super Basses are a bit of a hidden gem, they're precisely and solidly made, and they sound absolutely huge. The bass features a solid nato wood body, a close relative of spruce, which is very resonant with huge amounts of natural low-end. The neck is fairly wide, a little wider than a standard P neck, but is a nice round shape and feels comfortable. The die-cast bridge looks cool with it's little funky little inlay, but it's true beauty is in function: it's solid as a rock and transfers heaps of sound to the body. The body has a classic-but-slightly-whack shape and look, it's a little unusual but has a nice vintage vibe. This is a great example of a 'players grade' vintage instrument: looks cool, plays very nicely, sounds phenomenal.
Manufacturer: Yamaha
Model: Super Bass SB-600
Year: 1979 (serial 002209)
Made in: Japan
Finish: sunburst over nato wood, 3-ply black guard
Body: nato, 2-piece sandwich construction
Neck: maple with maple board, dot inlays
Mods: none
Neck pickup: original Yamaha 8-pole J-style pickup
Bridge pickup: original Yamaha 8-pole J-style pickup
Case: none
Cosmetic condition notes: Rough, but fine. The most significant thing is the lacquer wear on the neck, as per the pictures. It's not chipping off any further and feels smooth under the hand still, so it's no dramas playing wise. Aside from that, the chrome parts have aged, the guard has a lot of scratches, and there's a number of little dings and scratches on the body but nothing very significant. Overall: fair condition

Playing condition notes: Action is low, neck is straight, intonation is good. All electrics tested and working properly. Set up with fresh flatwounds for a thick and juicy sound. Plays like a monster.