(SOLD) Used Yamaha Studio Lord SL500 Red Sunburst 1978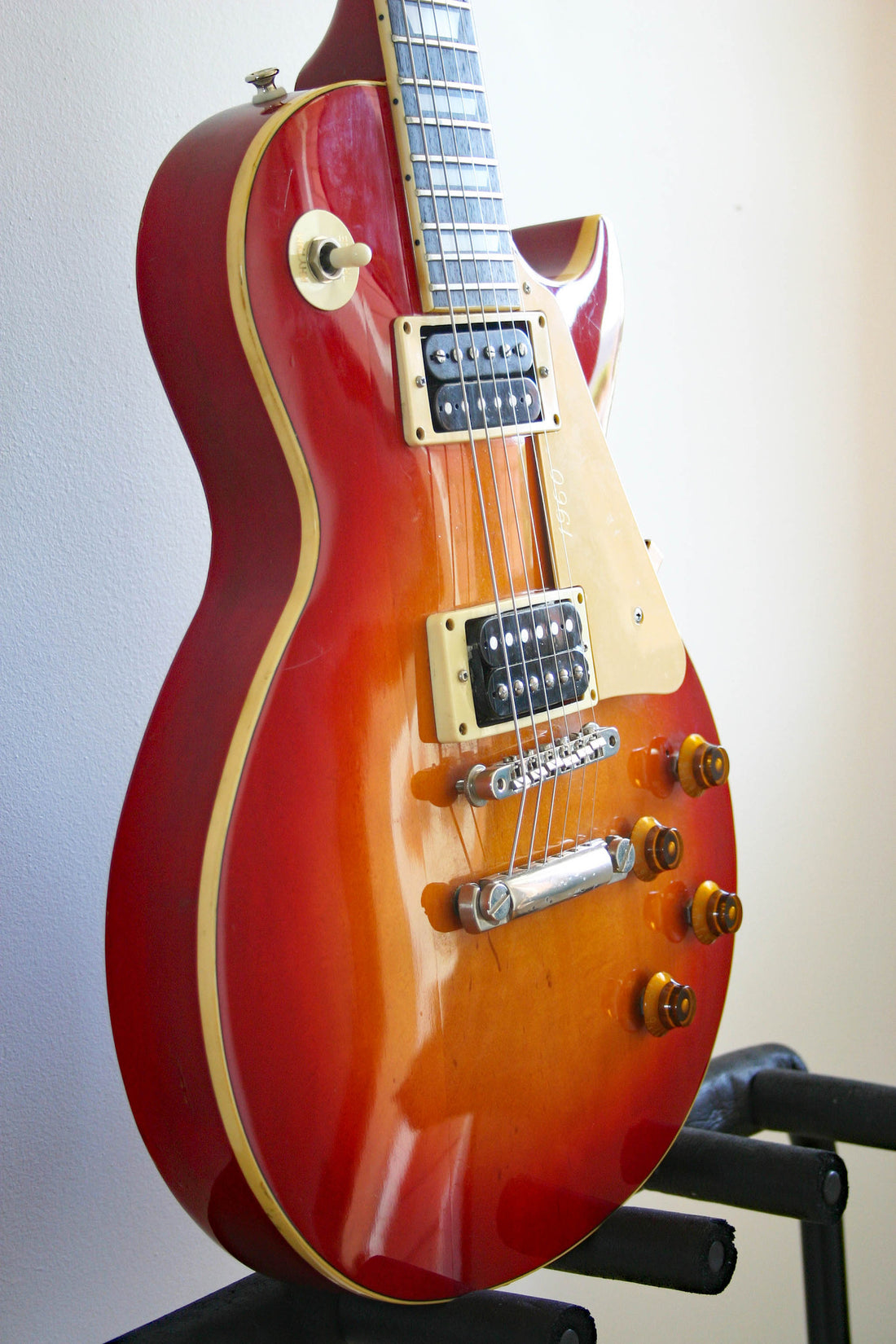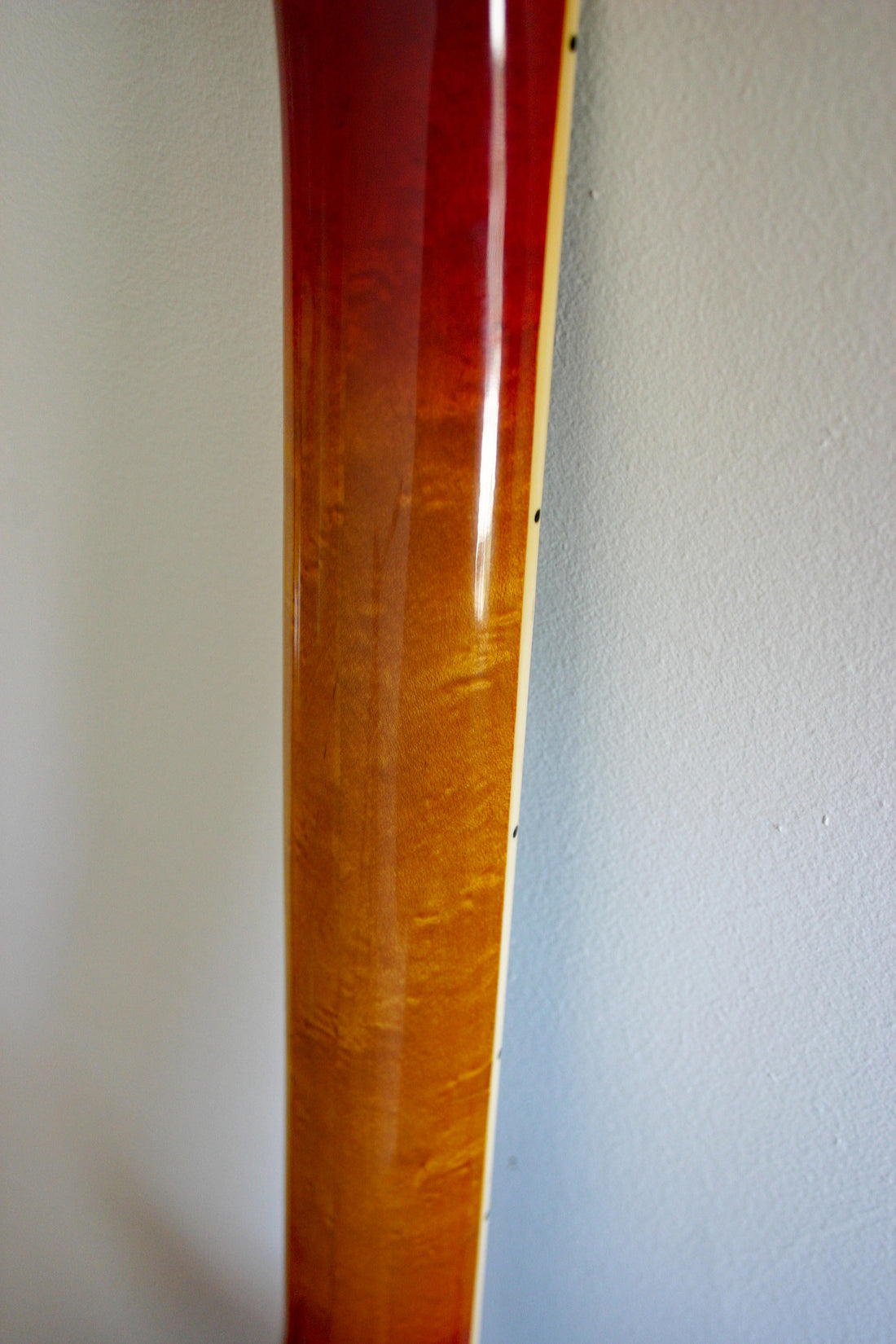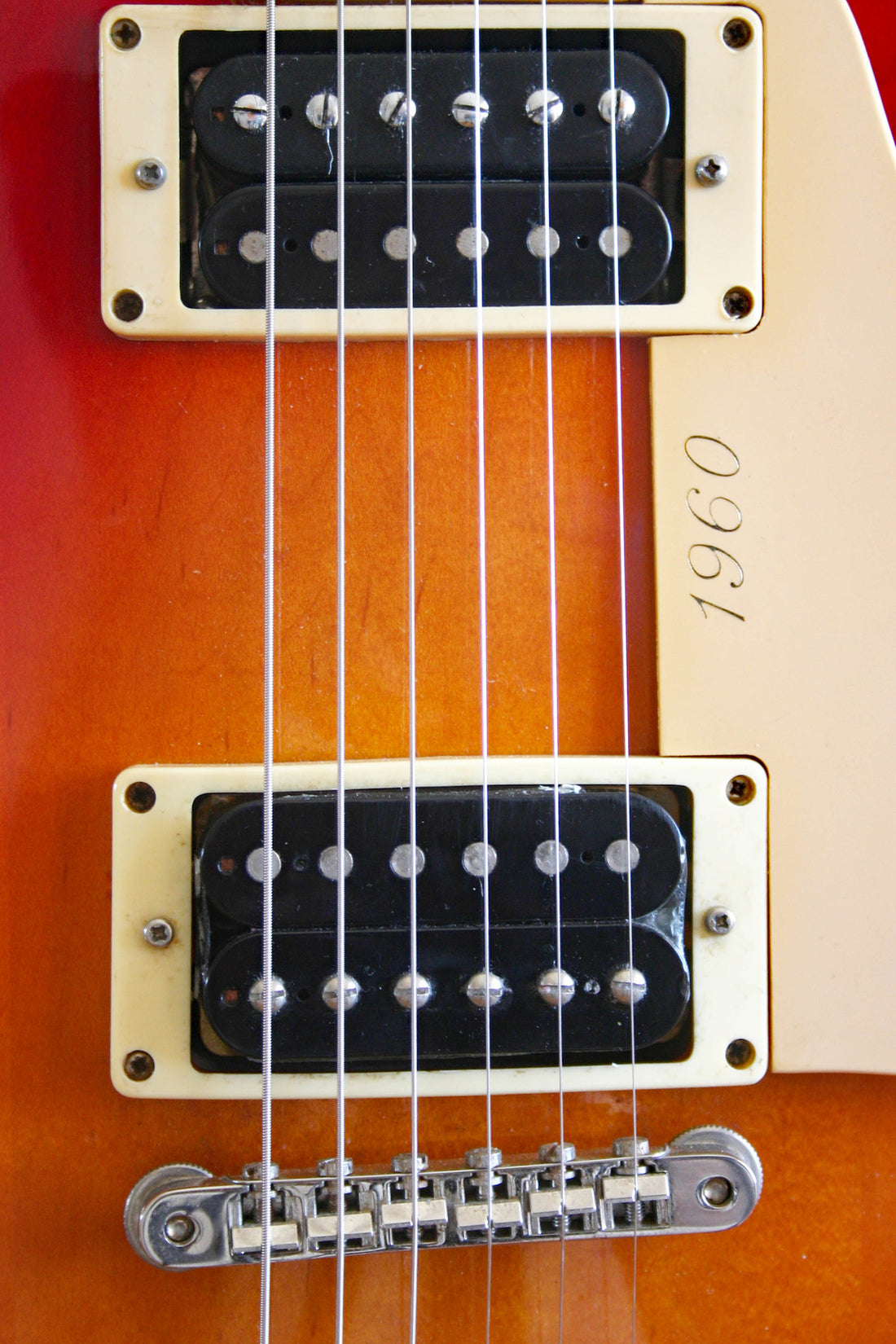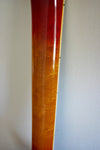 Yamaha Studio Lord SL500 Les Paul style in classic red sunburst, made in Japan in 1978. These Studio Lord models are a little mysterious, they were only made between 1976 and 1979 and marketed mostly in Japan. They're exceptionally well built, the quality is amazing. This particular guitar has some really amazing grain in the plain maple top, as well as some burl style grain in the neck; it's a real stunner! The pickups have been replaced with mystery humbuckers and curiously, it's had a genuine Gibson pick guard fitted. This one has a proper vintage LP sound, it's thick, creamy and full. It's playing perfectly and loves a big bend.
Manufacturer: Yamaha
Model: Studio Lord SL500
Year: 1978
Made in: Japan
Finish: Cherry sunburst over plain mahogany
Body: Agathis (Mahogany family), sandwich style, plain maple top
Neck: Maple, 3 pieces
Mods: Replaced nut, replaced pick-guard, replaced pickups
Neck pickup: Non-original uncovered humbucker, 7.66k ohms
Bridge pickup: Non-original uncovered humbucker, 7.84 ohms
Case: none
Cosmetic condition notes: Fairly clean condition. Some buckle rash on the back, 1mm deep dent approx 10mm wide near electronics cover on the back, handful of minor scratches and dents on the front. Nothing major at all. Plastics and chrome all nicely discoloured with age. Overall condition: good.

Playing condition notes: Action is low, neck is straight, intonation is good. The frets are a little worn but fairly even and low especially high up the neck, suggests a recent fret-job. She's wearing fresh John Pearse 11-49s. All electrics tested and working properly. Awesome player, very satisfying!