(SOLD) Vantage VP-710B 'Devil Bass' Gloss Walnut 1981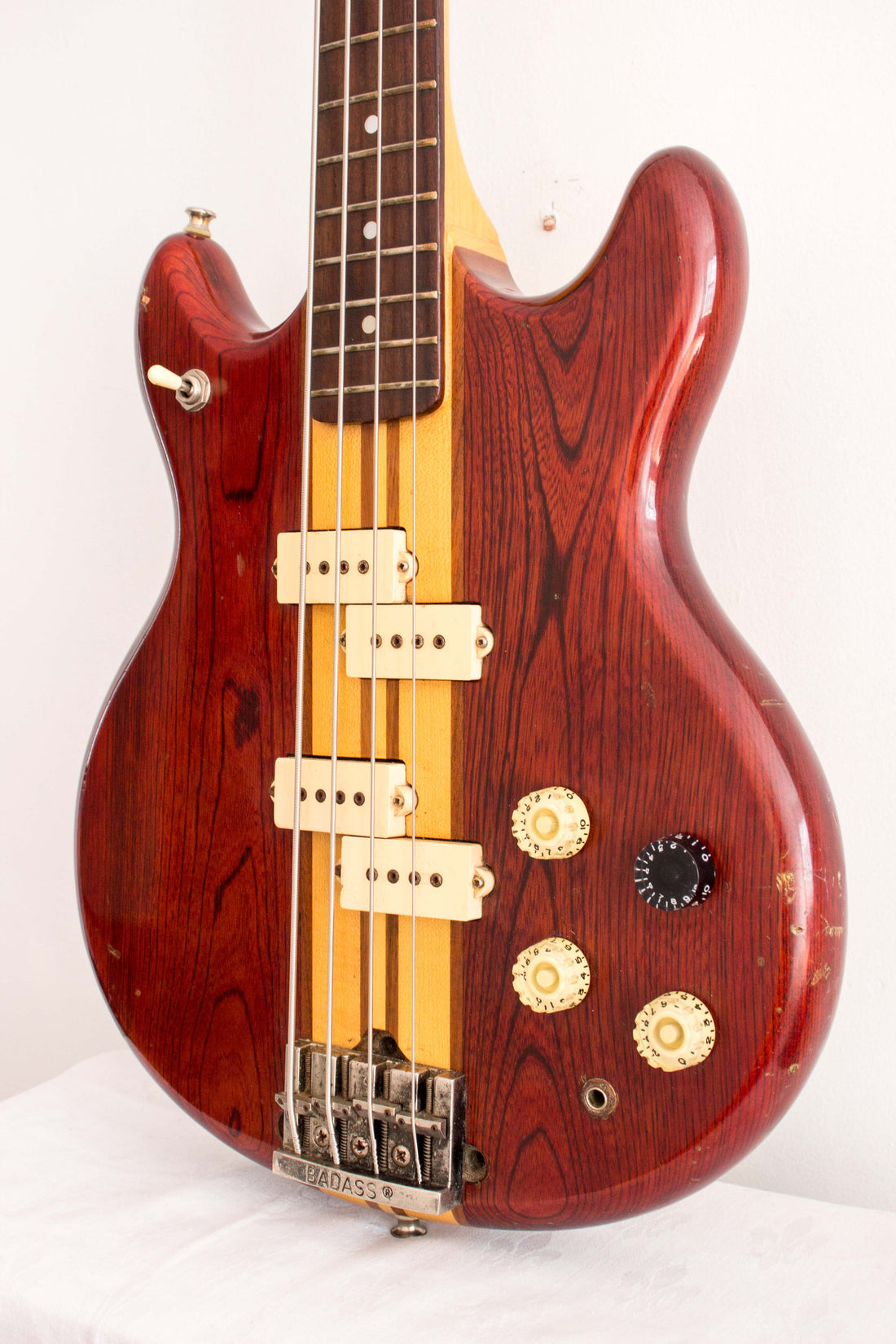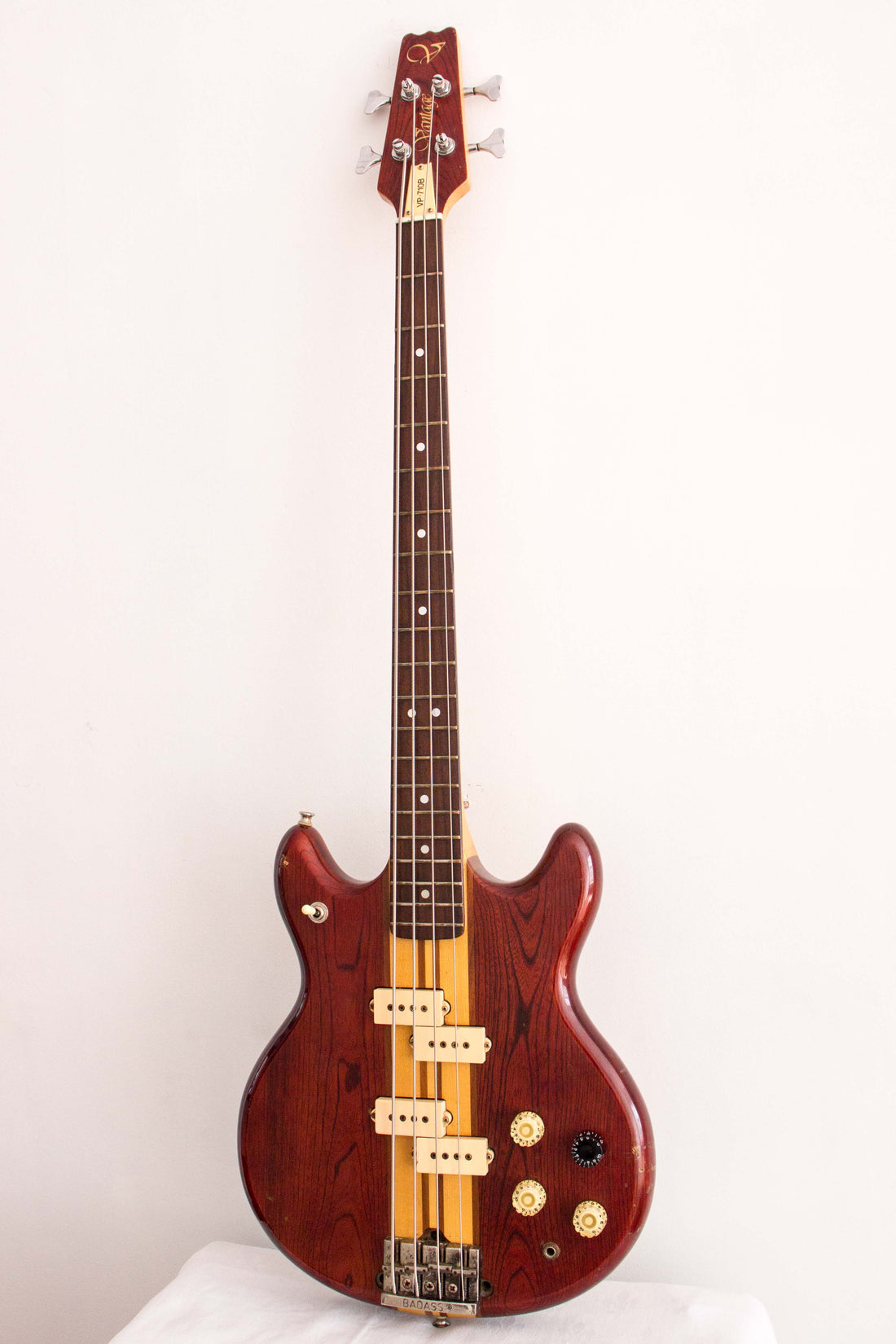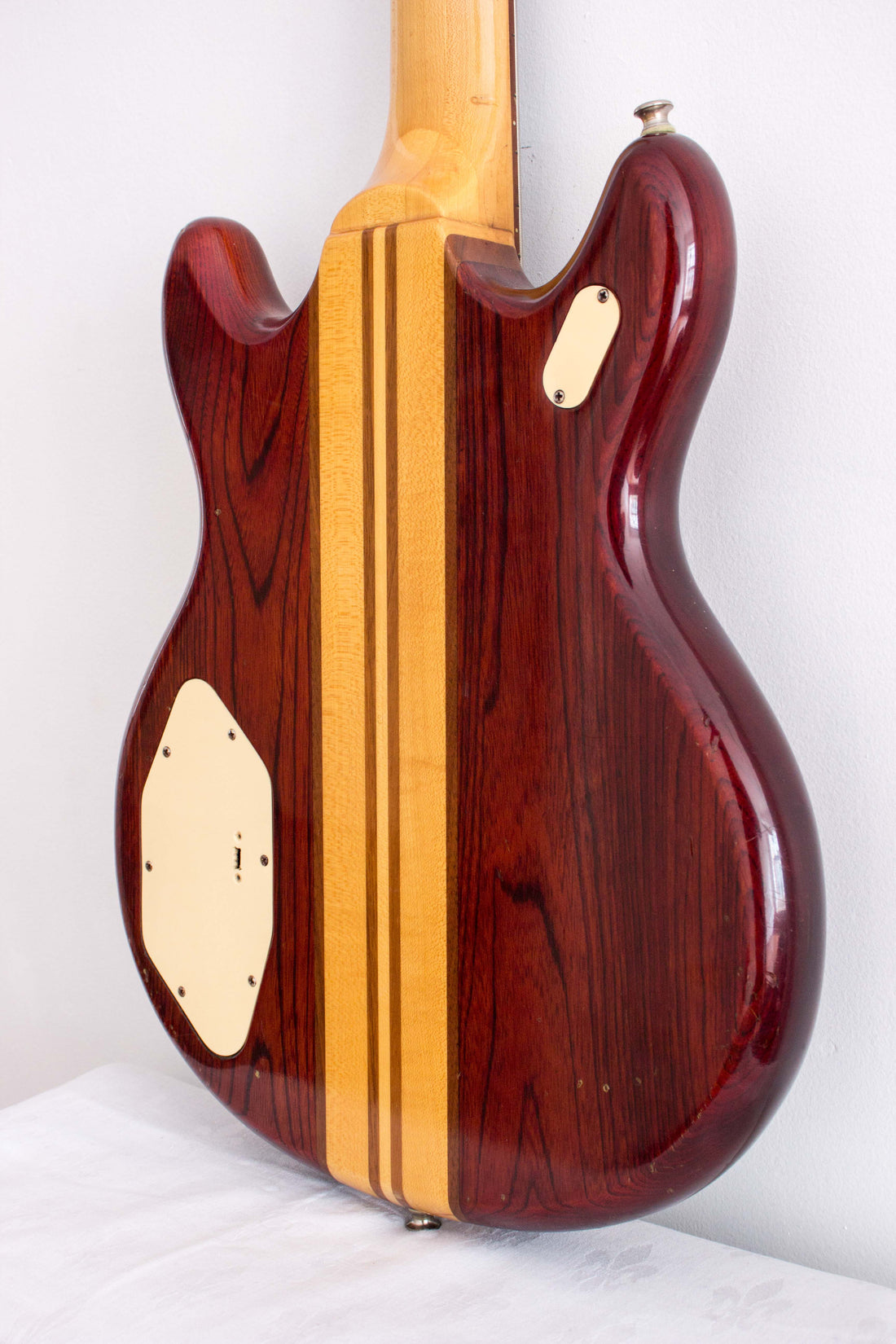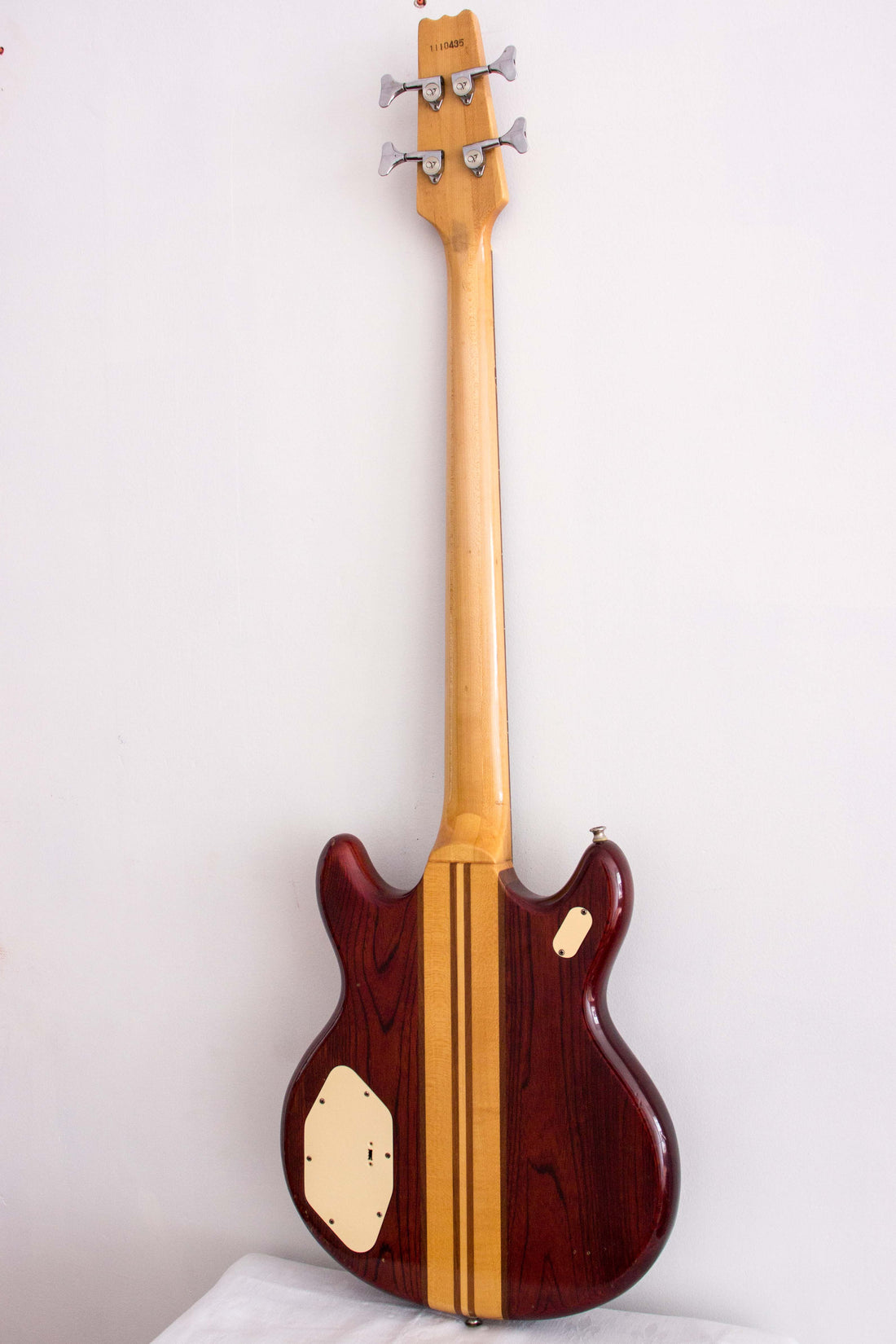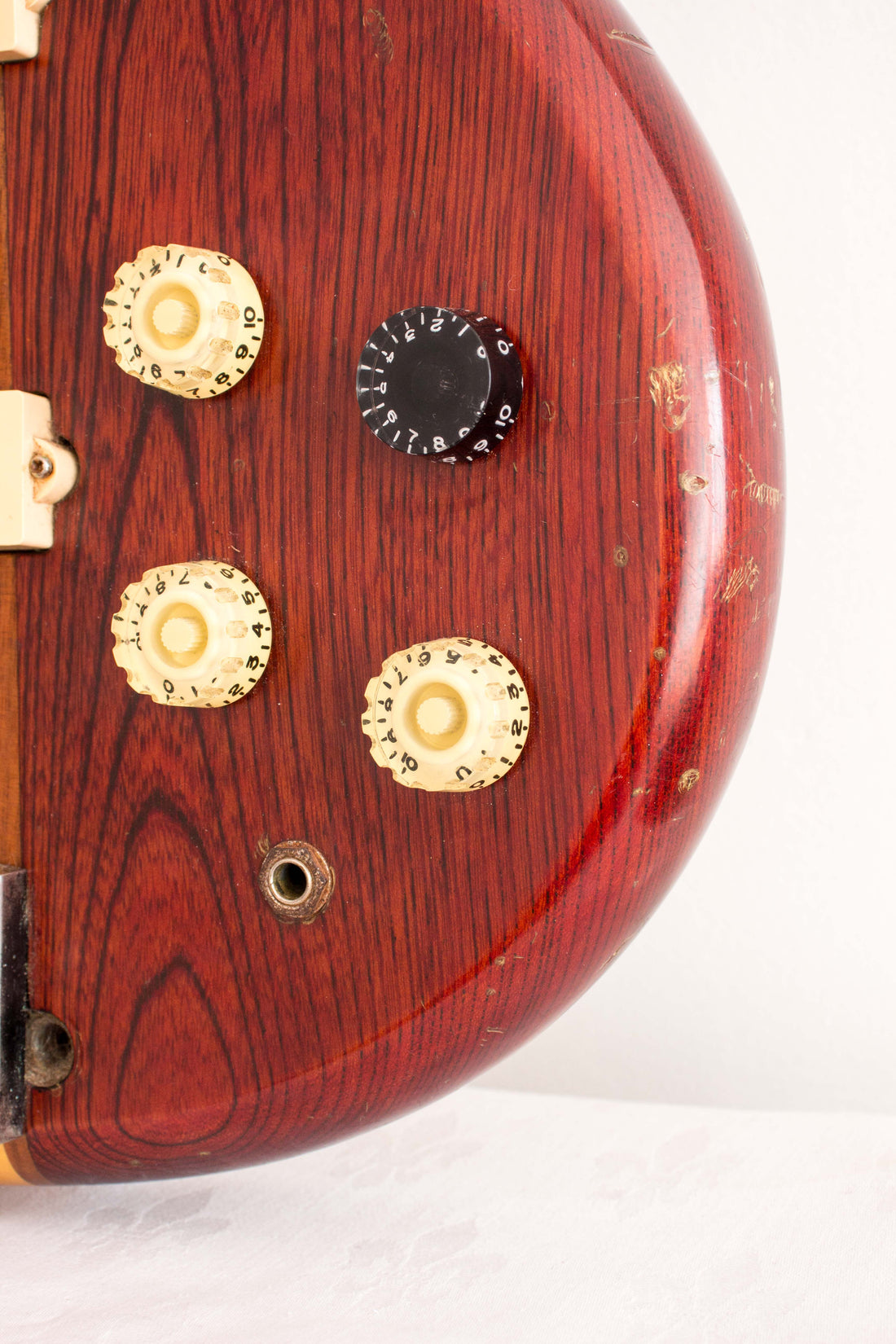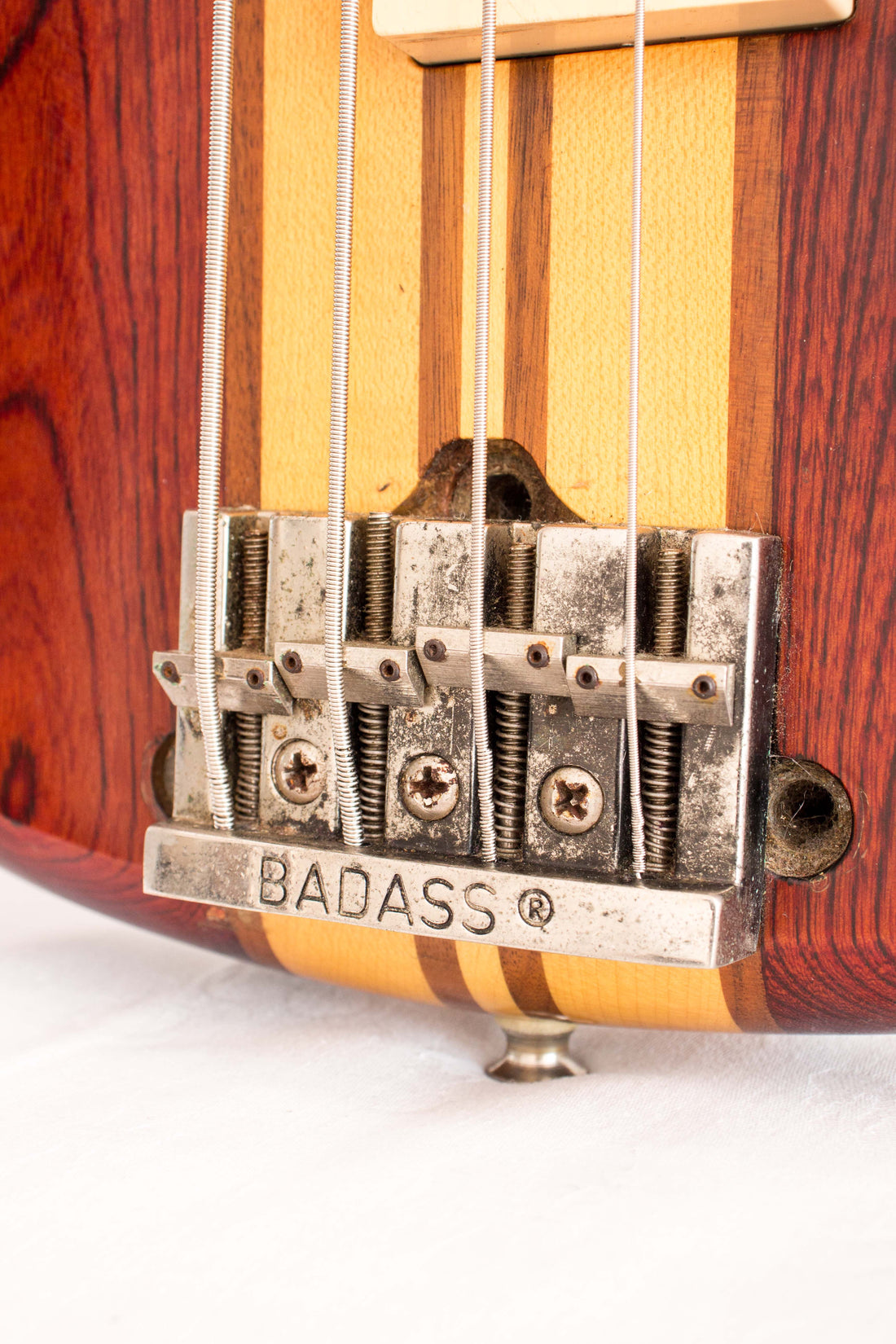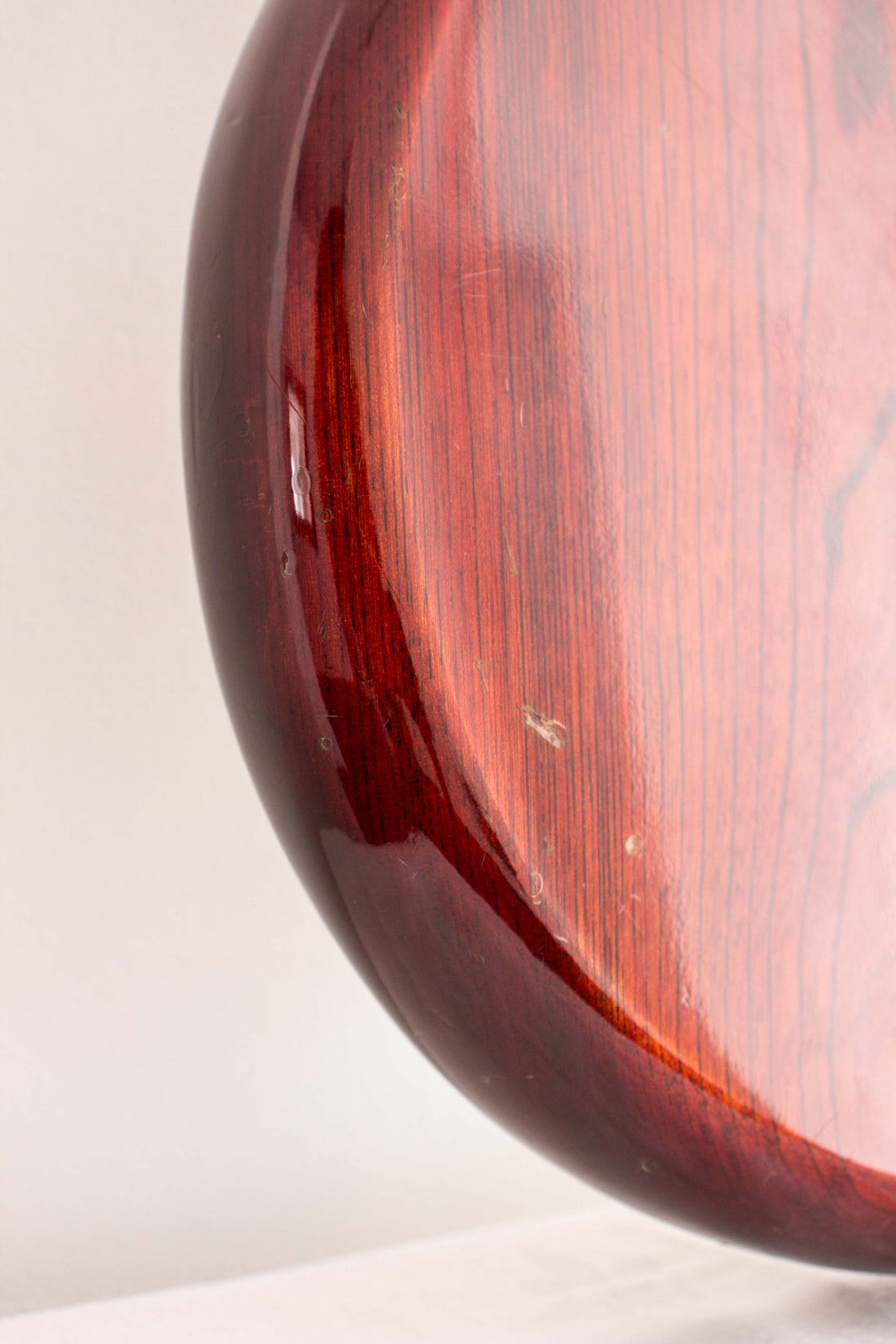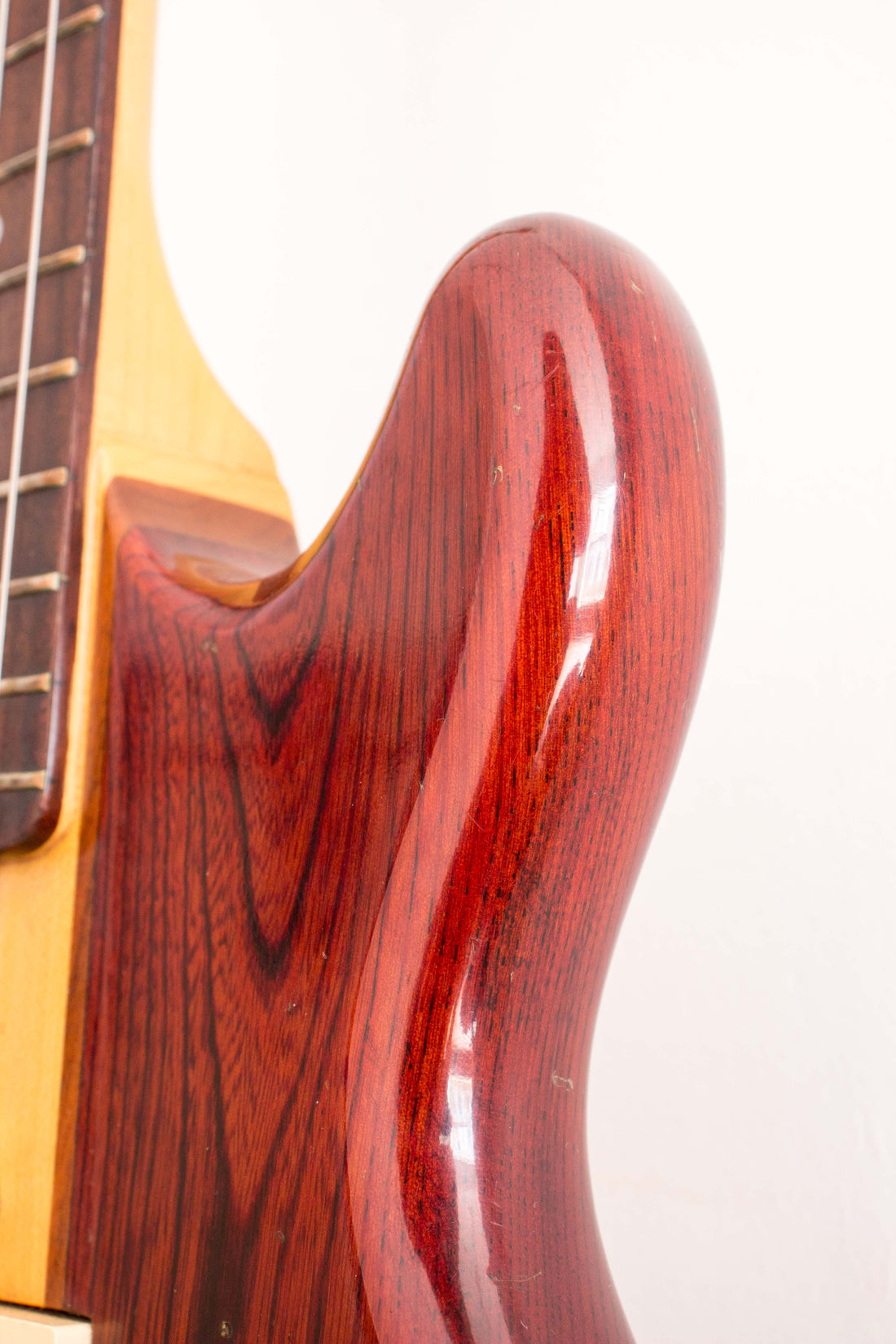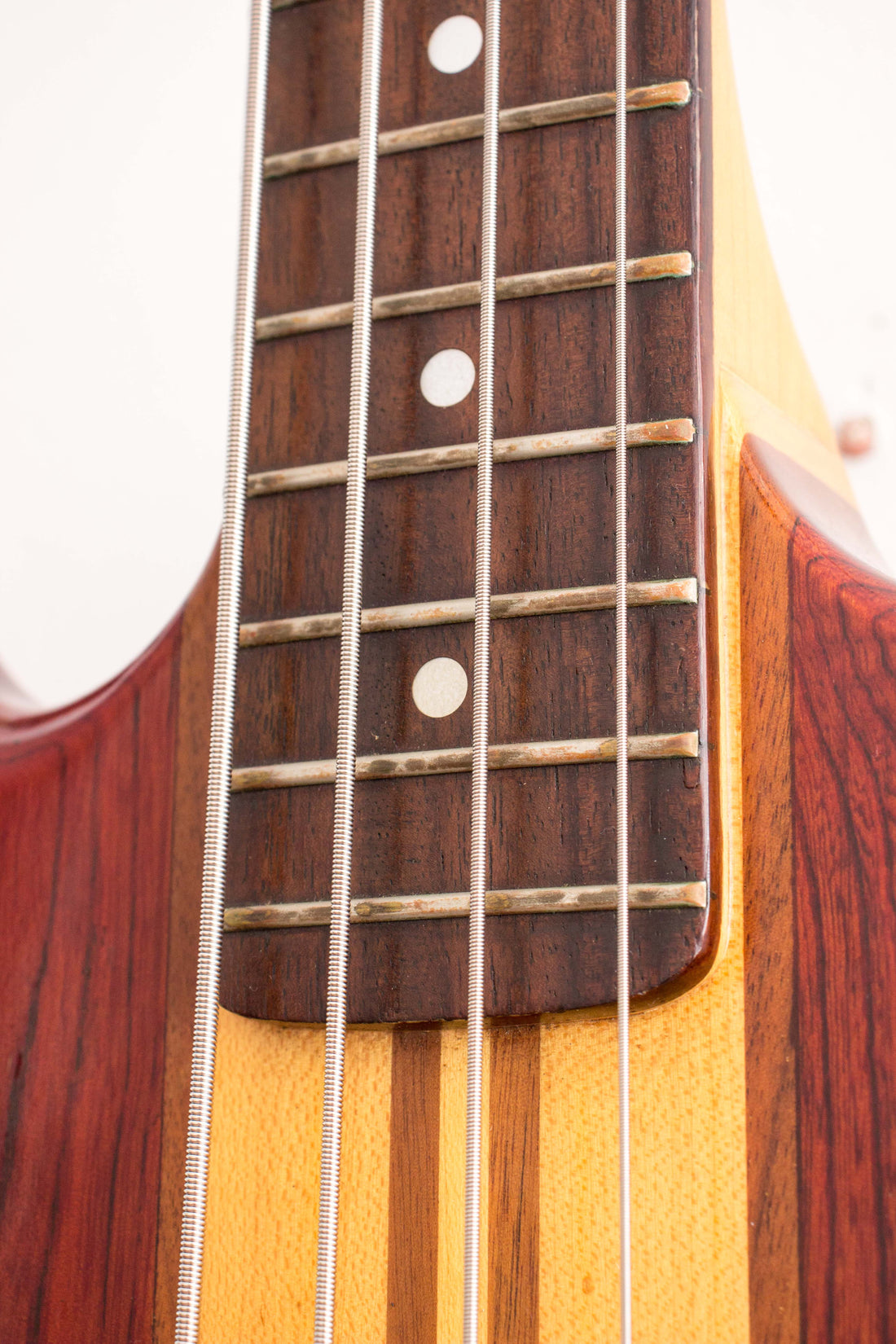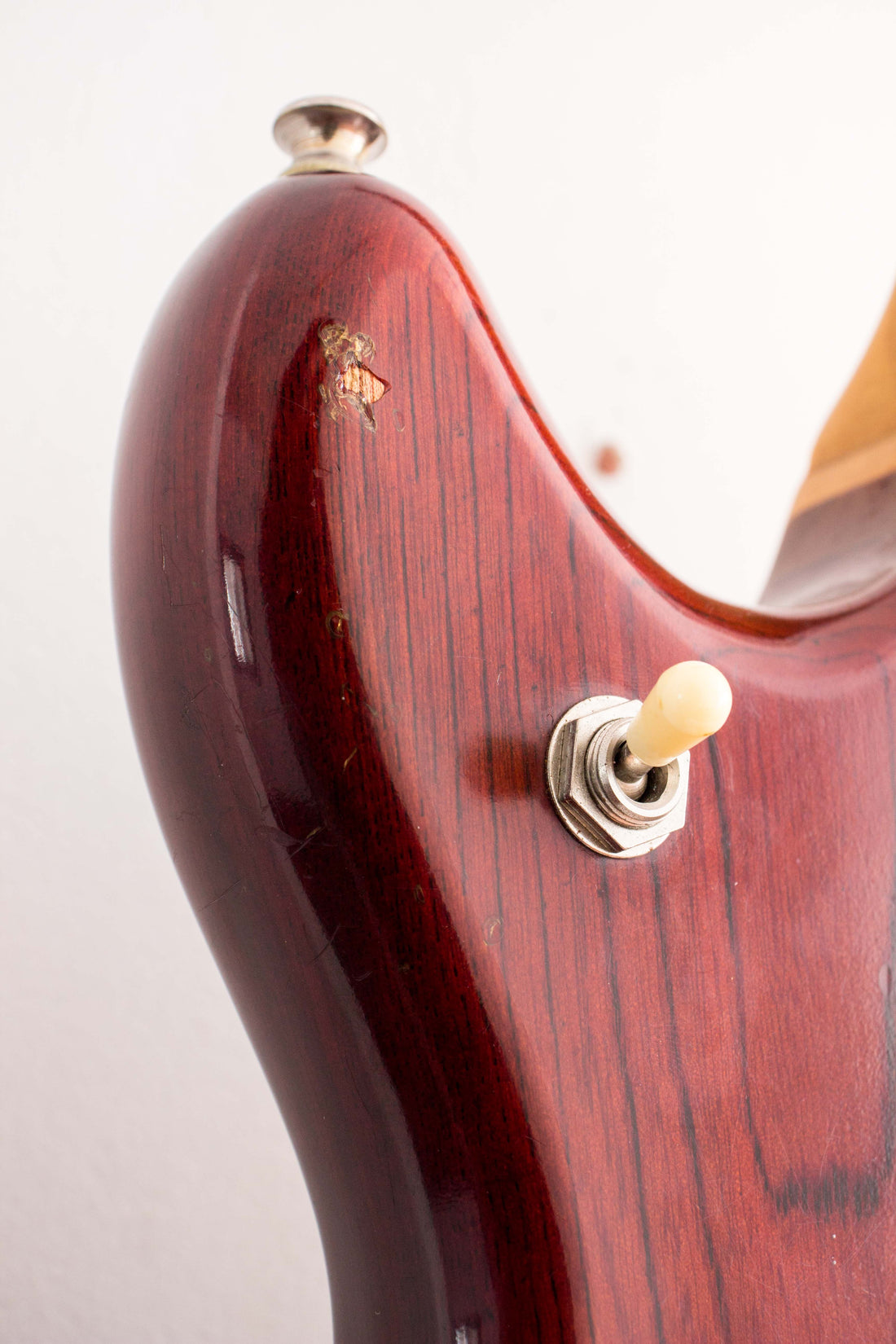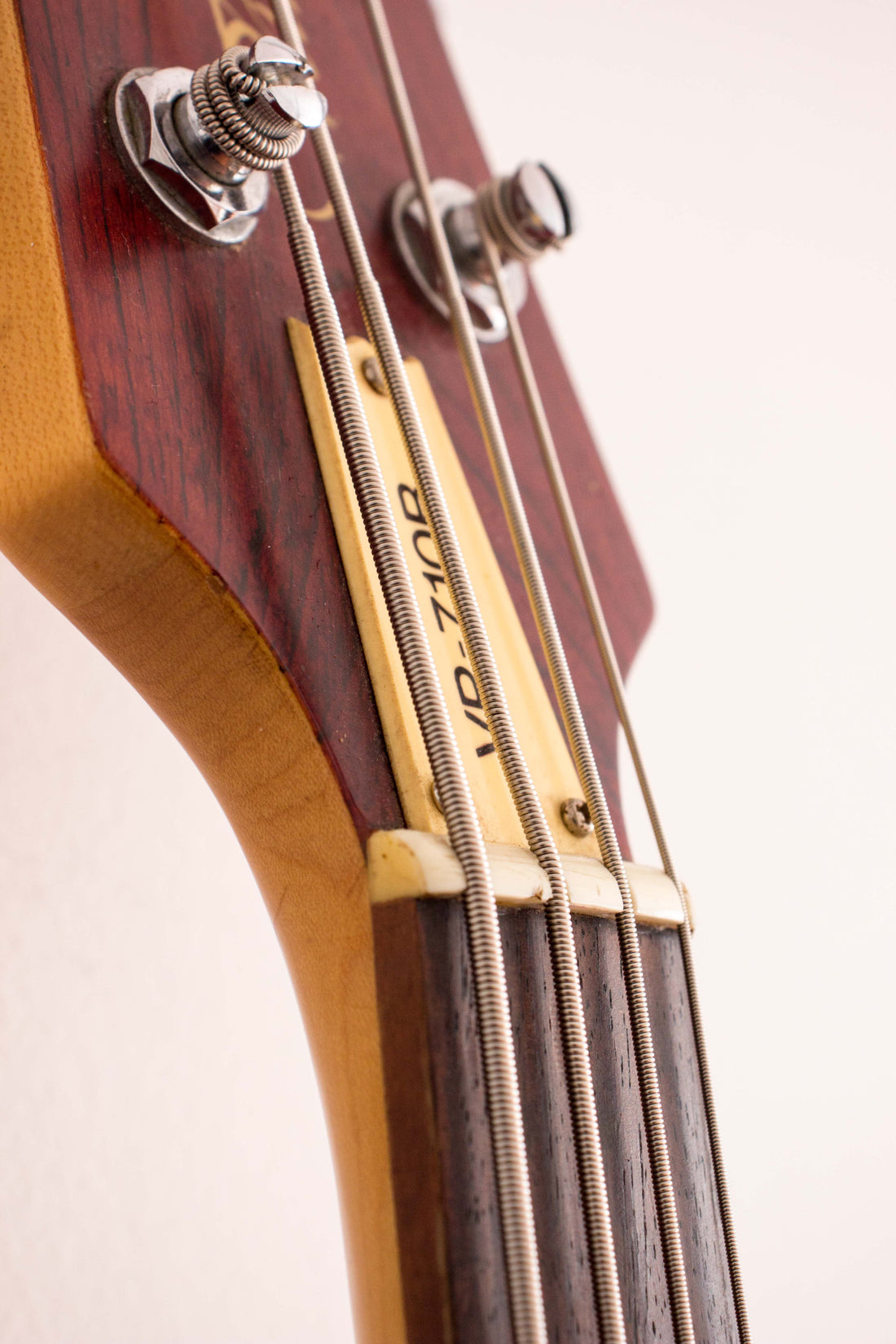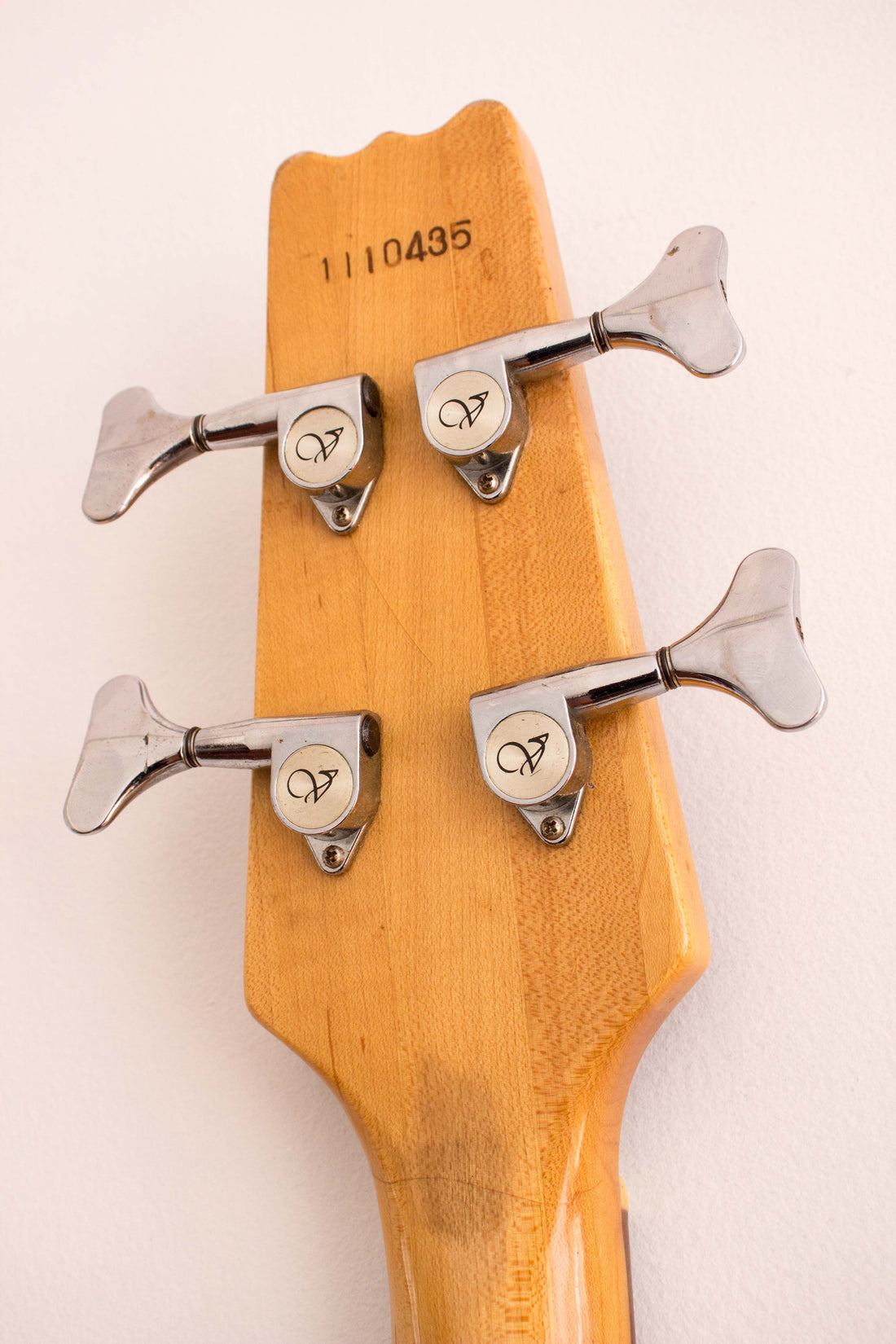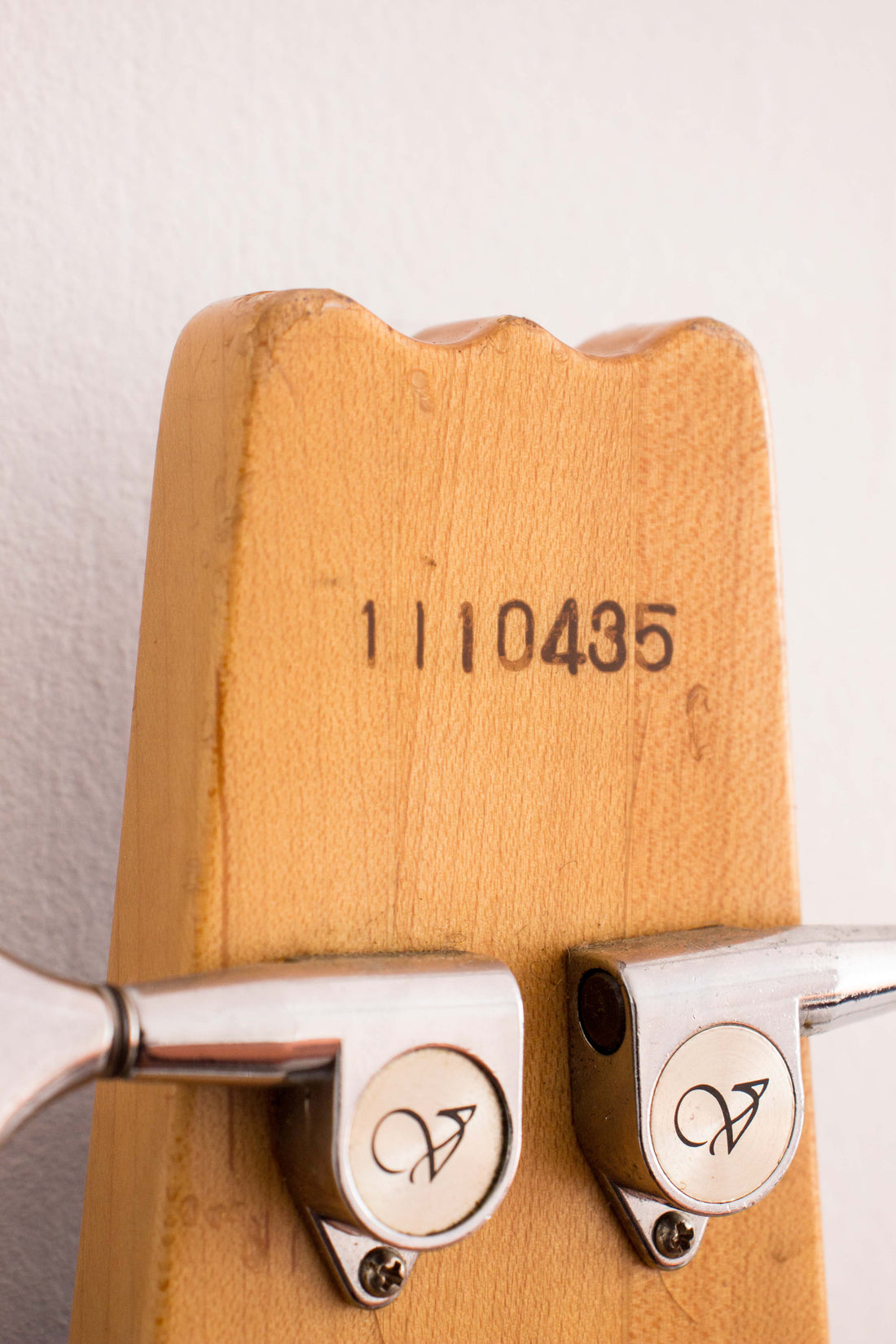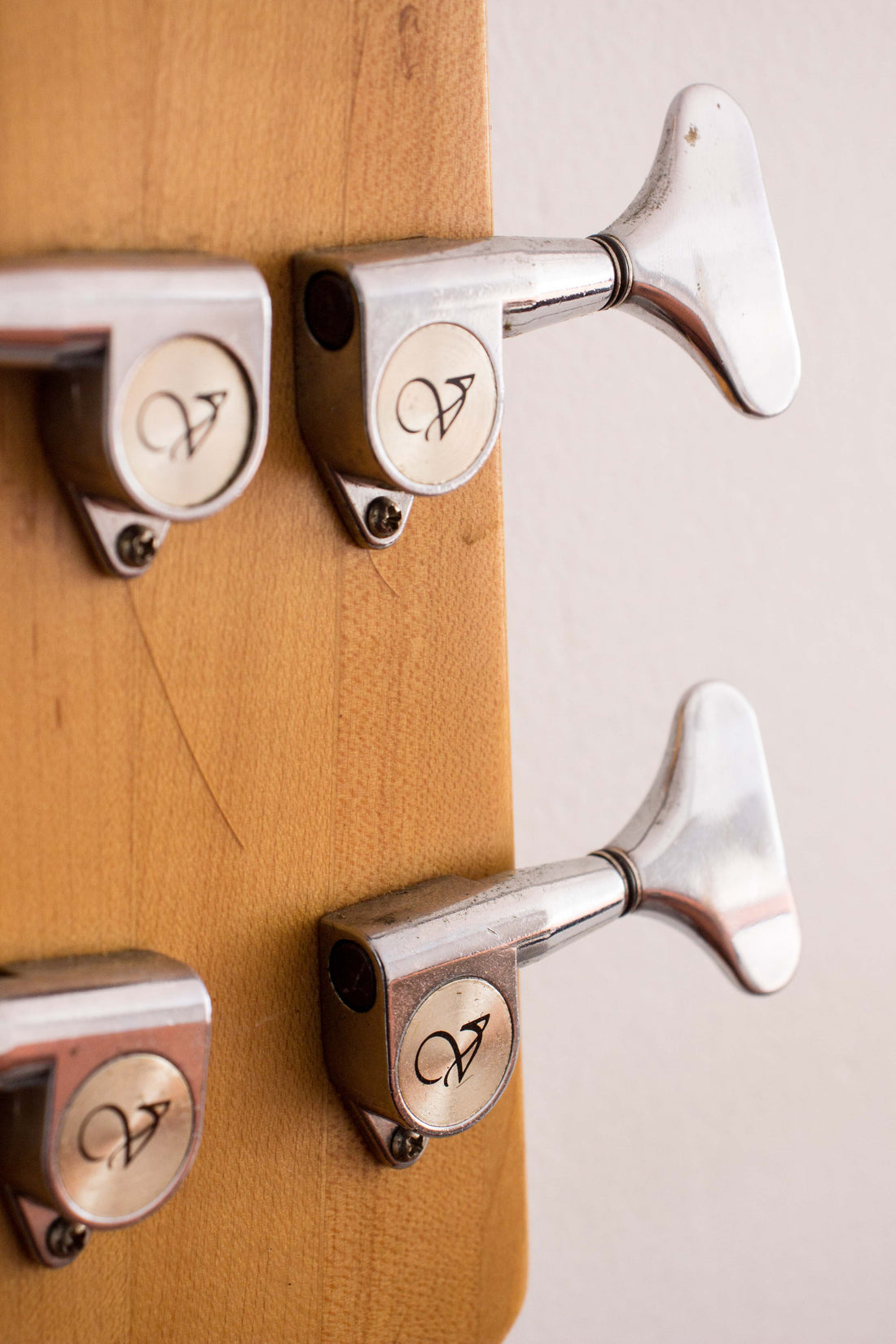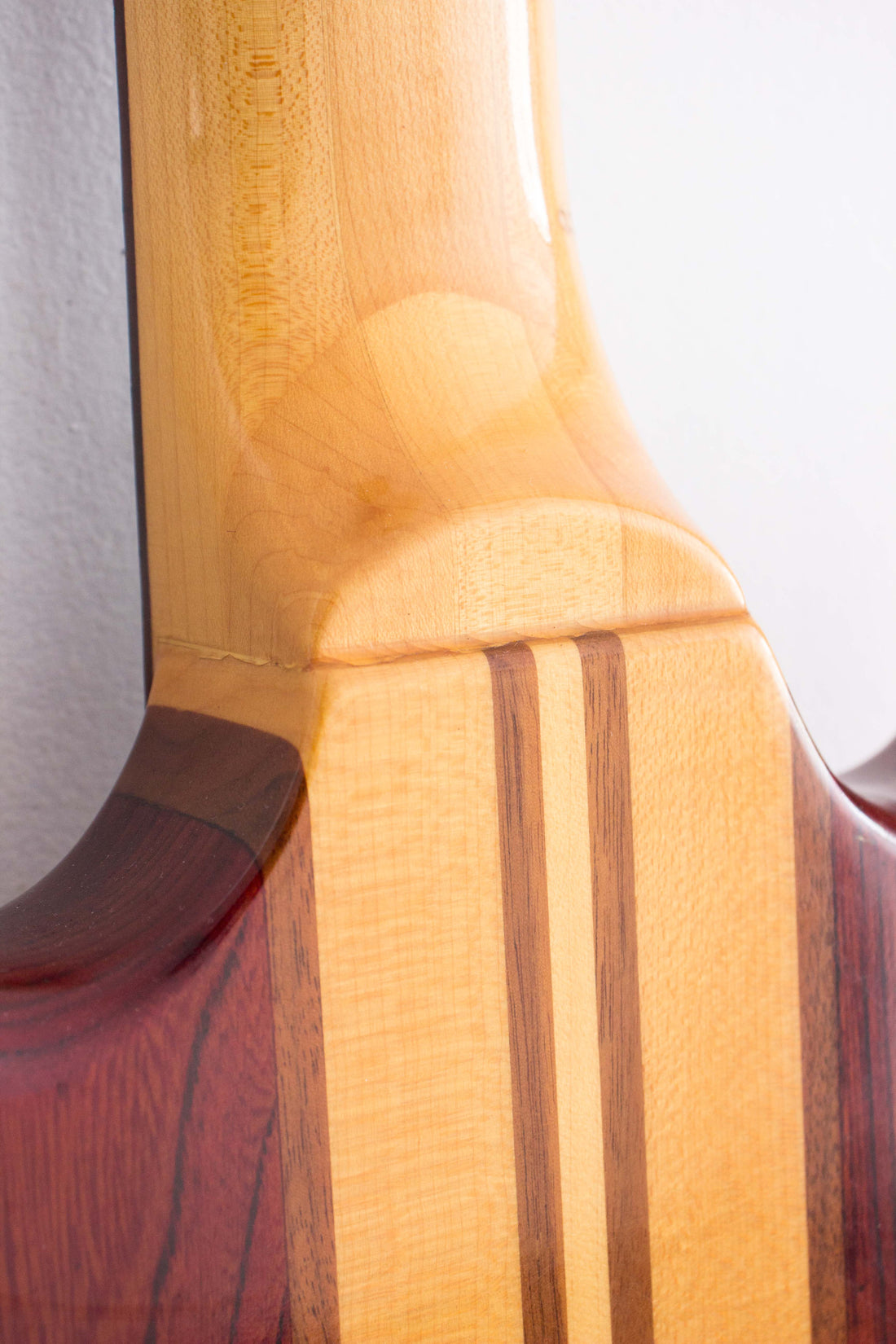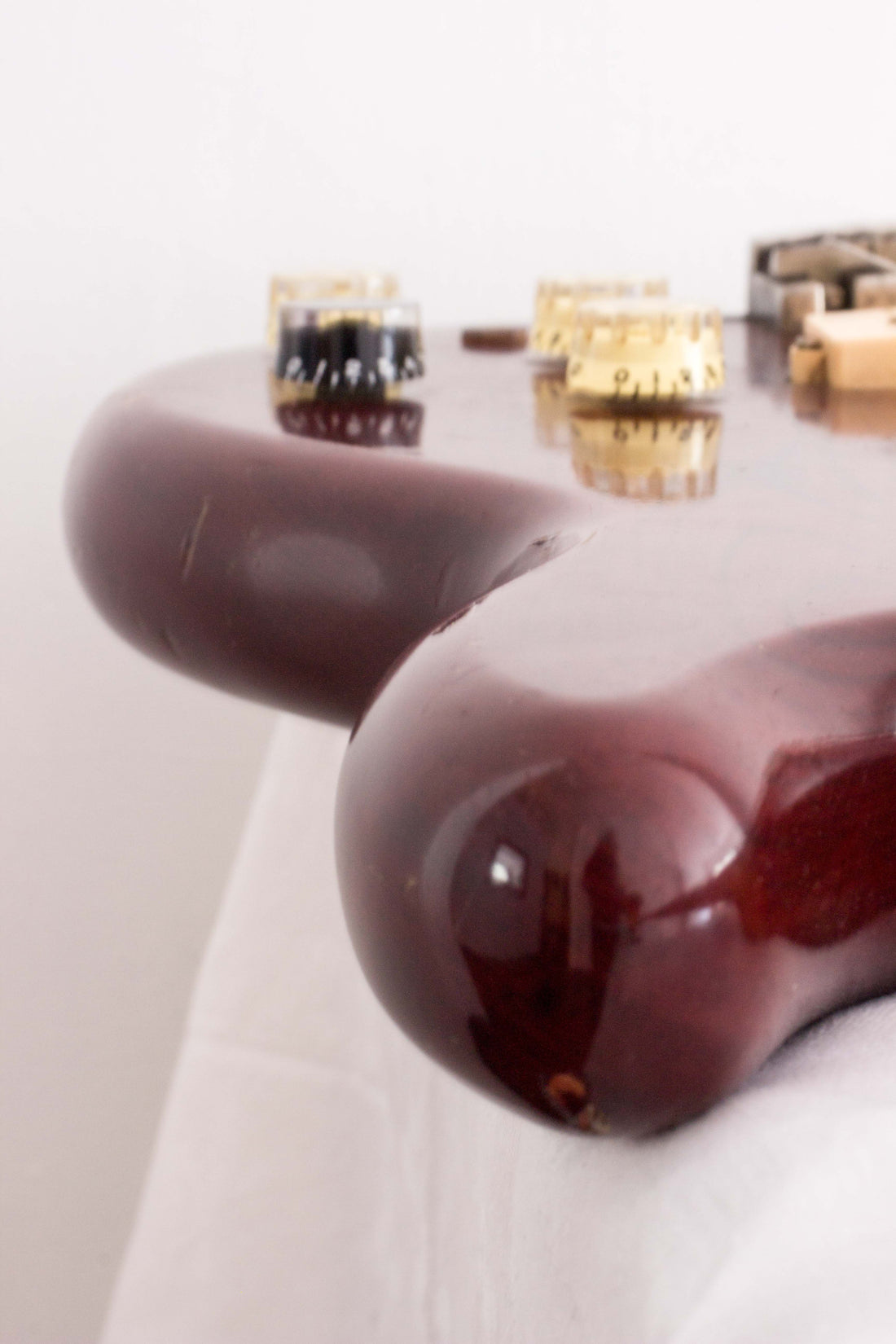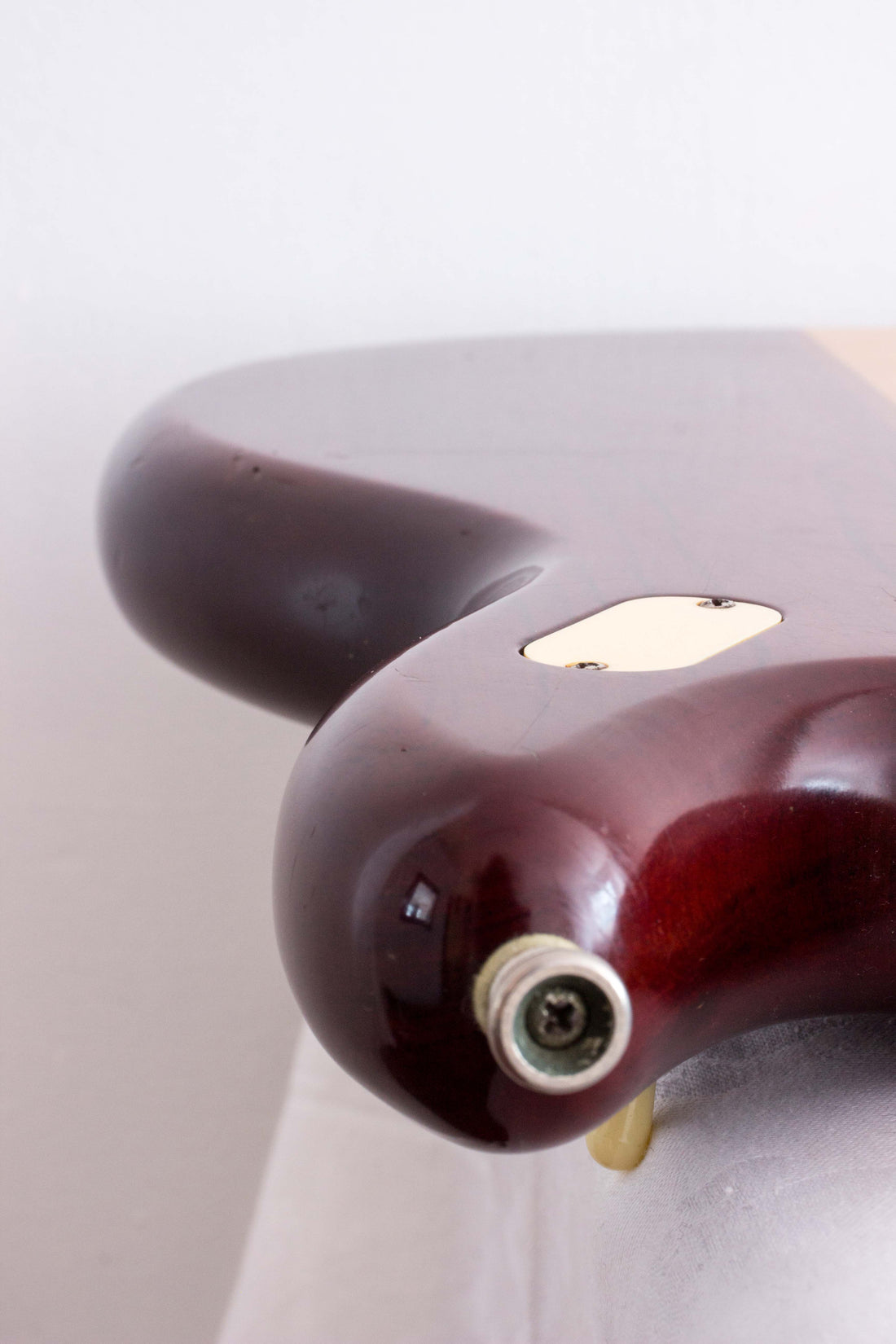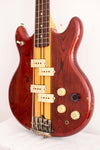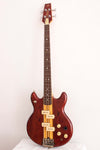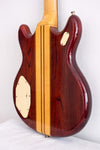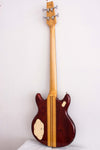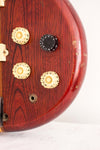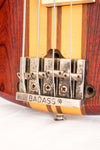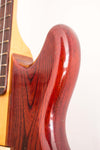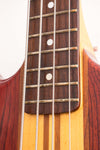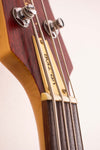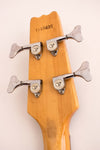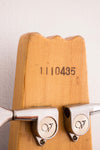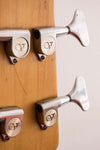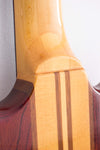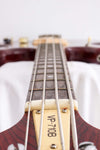 Vantage VP710B bass, made in Japan 1981. This is a strange and wonderful creature. Vantage was a brand attached to the famed Matsumoku factory in Japan in the 70s and 80s; they were doing some pretty funky original designs and producing some pretty impeccable instruments. This model evolved to the later VP900, which was officially named the Devil Bass. The set-neck and pinstripe body have that quintessentially early-80s-MIJ gaudiness; it's a cool look and translates a whole stack of growl and grit through to the pickups. Two P-style pickups is obviously excessive; but hey; it's not about needs, it's about desire, right? There's a mammoth amount of heft and punch in the tone, it's seriously stacked with attitude. If you're after something different that's surely going to attract some 'phwoarrrr what's that!?' comments when you bring it out, maybe you can dance with this Devil? Oh boy, that was cheesy, sorry. 
Model: Vantage VP710B
Made: Japan, 1981, Matsumoku plant serial 1110435)
Finish: ash stained to walnut, maple/walnut stripes all finished in gloss natural
Body: solid ash wings, maple/walnut 5-piece inlay
Neck: 3-piece maple neck, rosewood board, 12' radius, 34" scale
Weight: 4.395kg
Mods: bridge replaced with Badass Mk1 high mass bridge, one knob replaced
Pickups: original Vantage split P-style single coils
Case: basic non original hardcase
Cosmetic condition notes: moderate finish wear. The headstock has some mino marks on the end. Neck is pretty clean and smooth in the hands, just some minor dimples on the back. The back has some minor scuffs and marks but no major marks. The sides have a few minor things: dimples on both horns, a handful of scuffs and dents on the shoulder and quite a few little marks near the jack. The front has some holes remaining from the old Gibson style bridge, a couple of dings above and below the strings and a chip and some normal play scratches on the horns. Overall: good condition (7/10).

Playing condition notes: Neck is straight, action is low, intonation is good, truss rod works. Frets have some minor wear, plenty of height in them; 7/10 for life left. Wearing fresh 45/105 Moonshiners strings.