(SOLD) Yamaha FG-400A Dreadnought Acoustic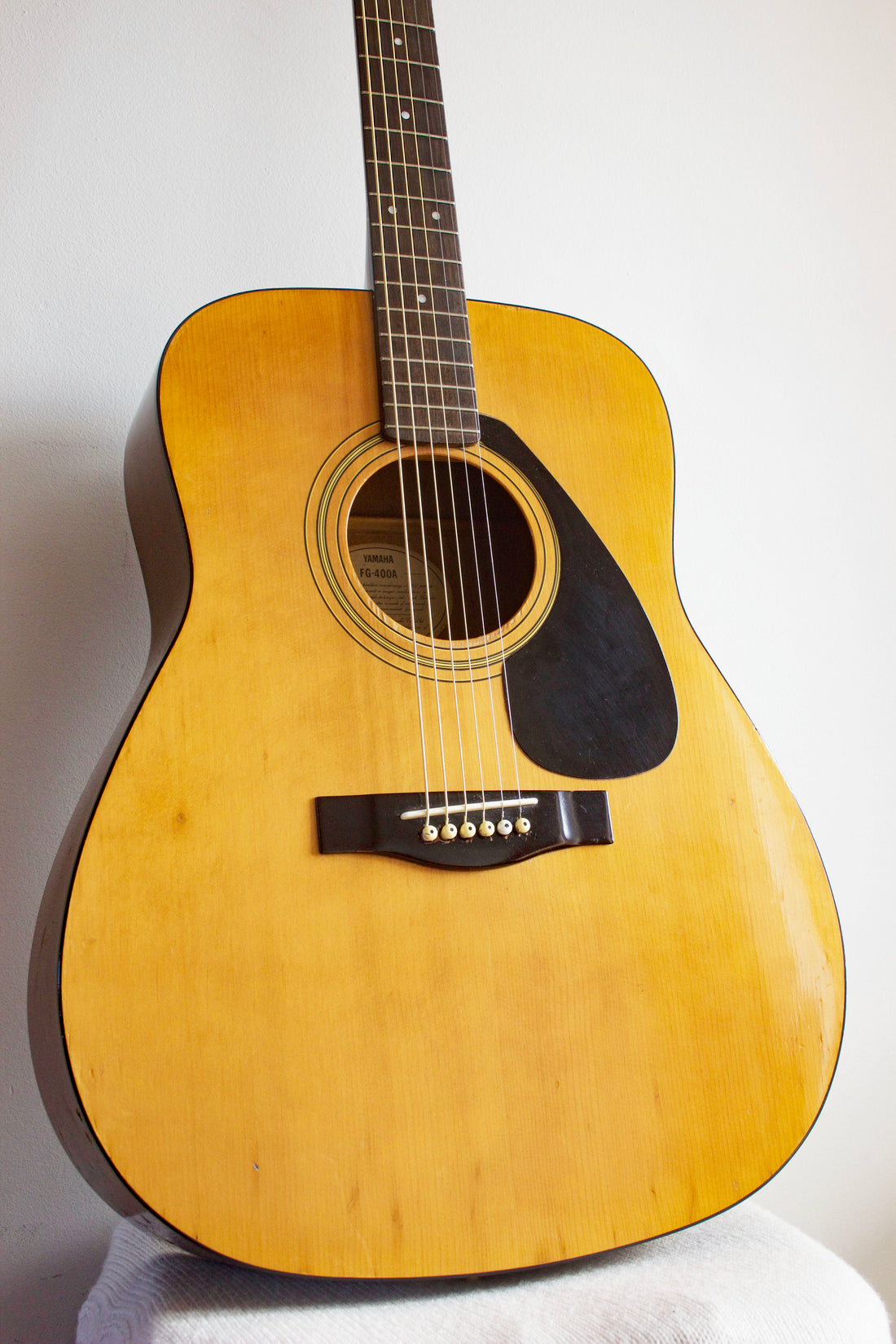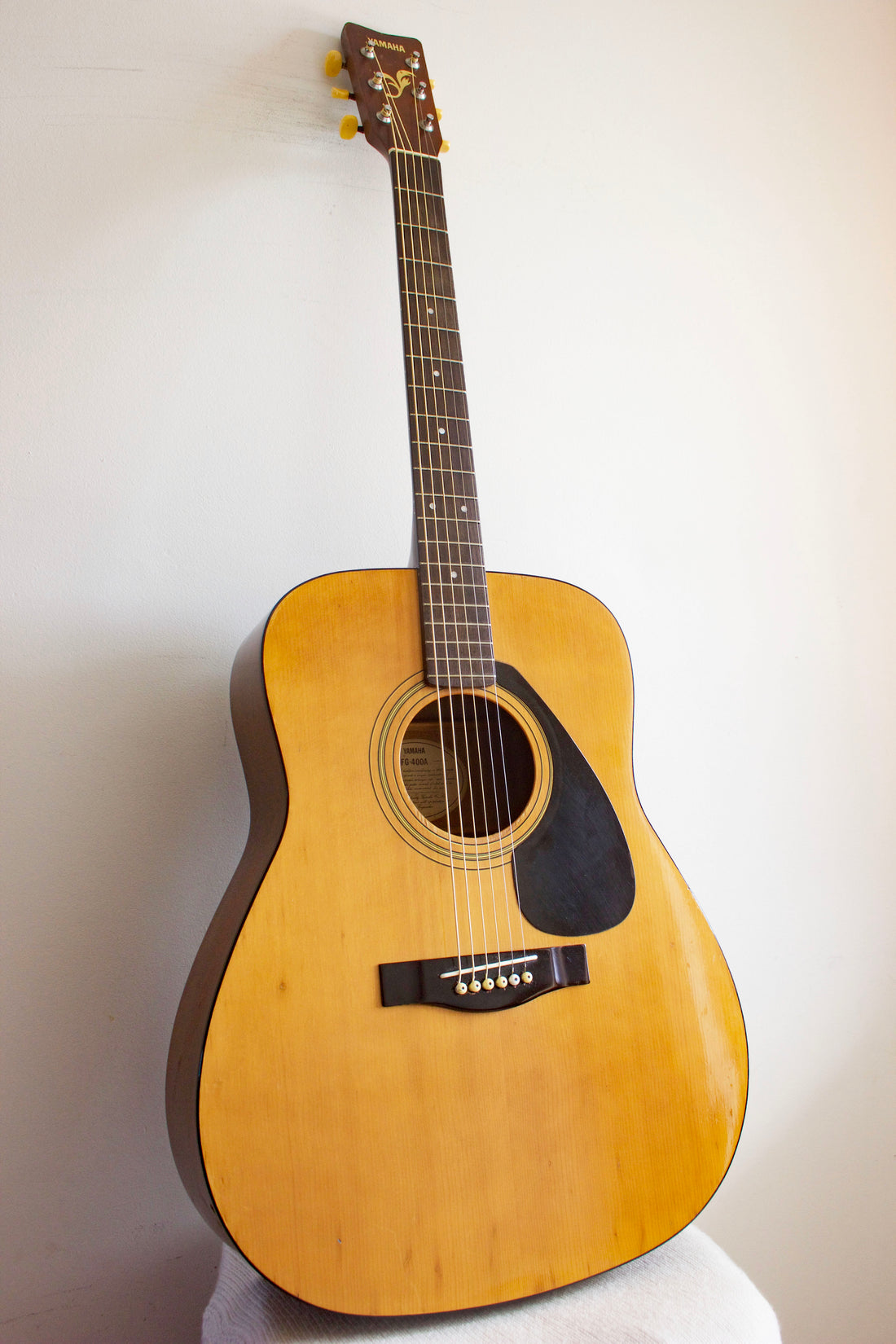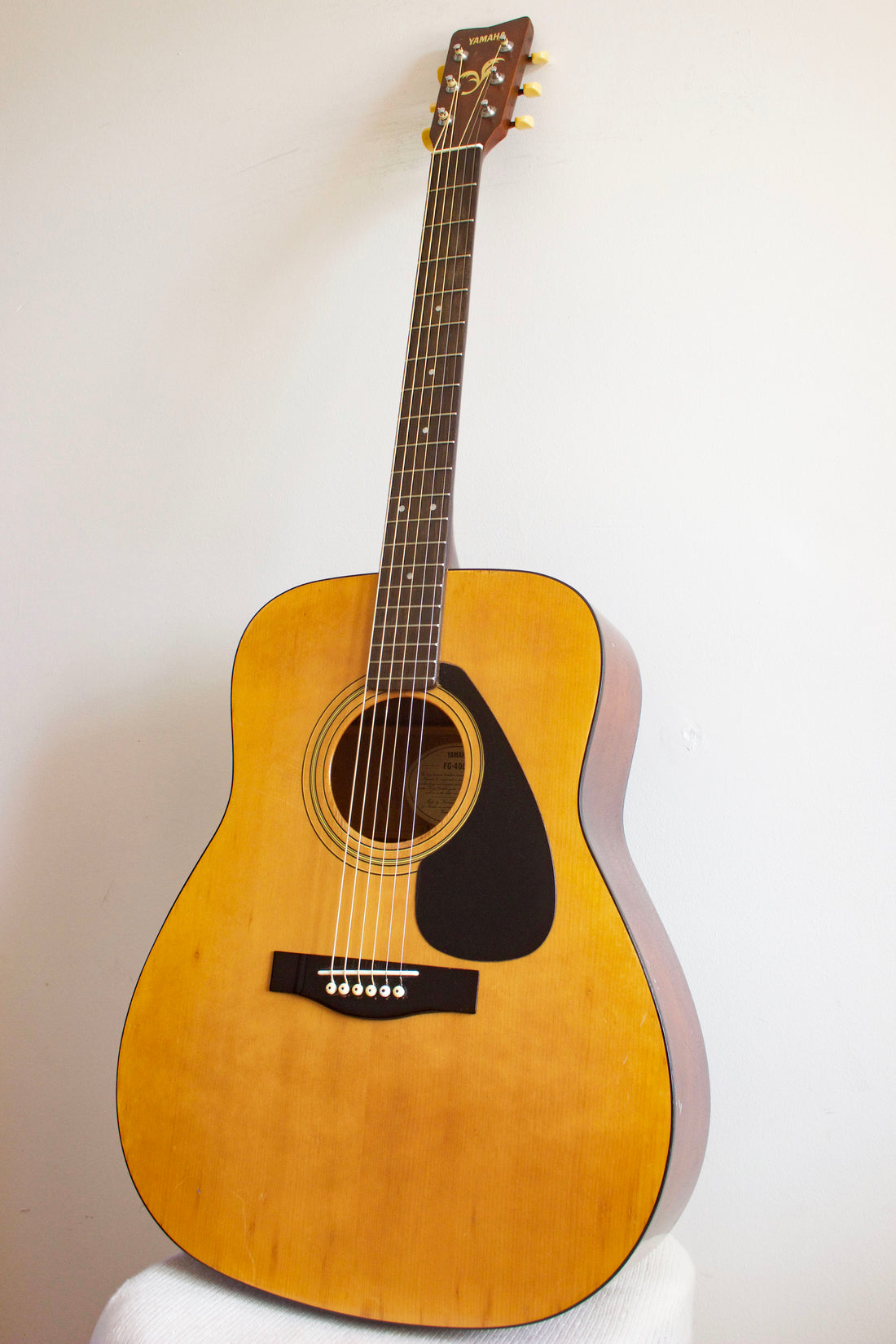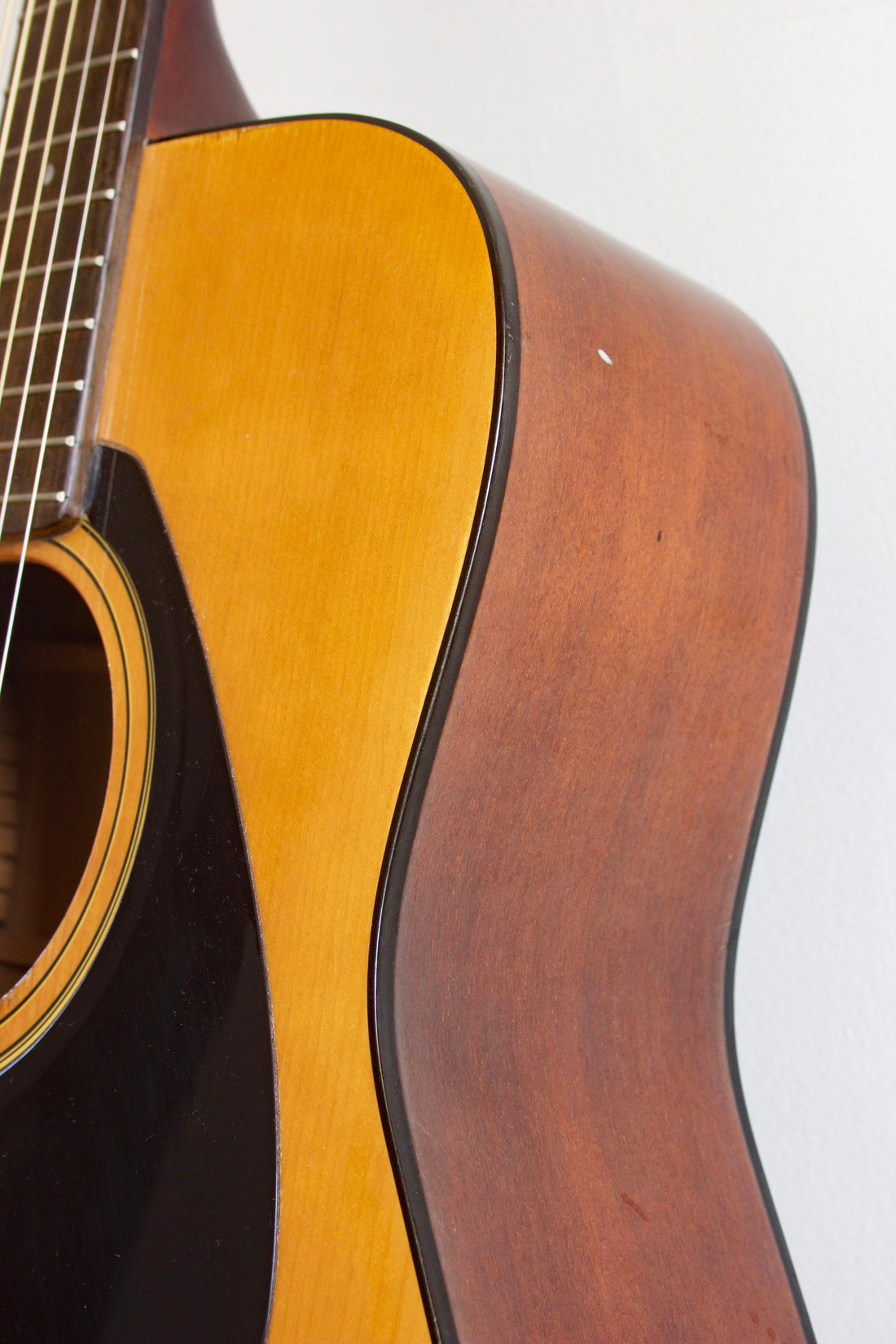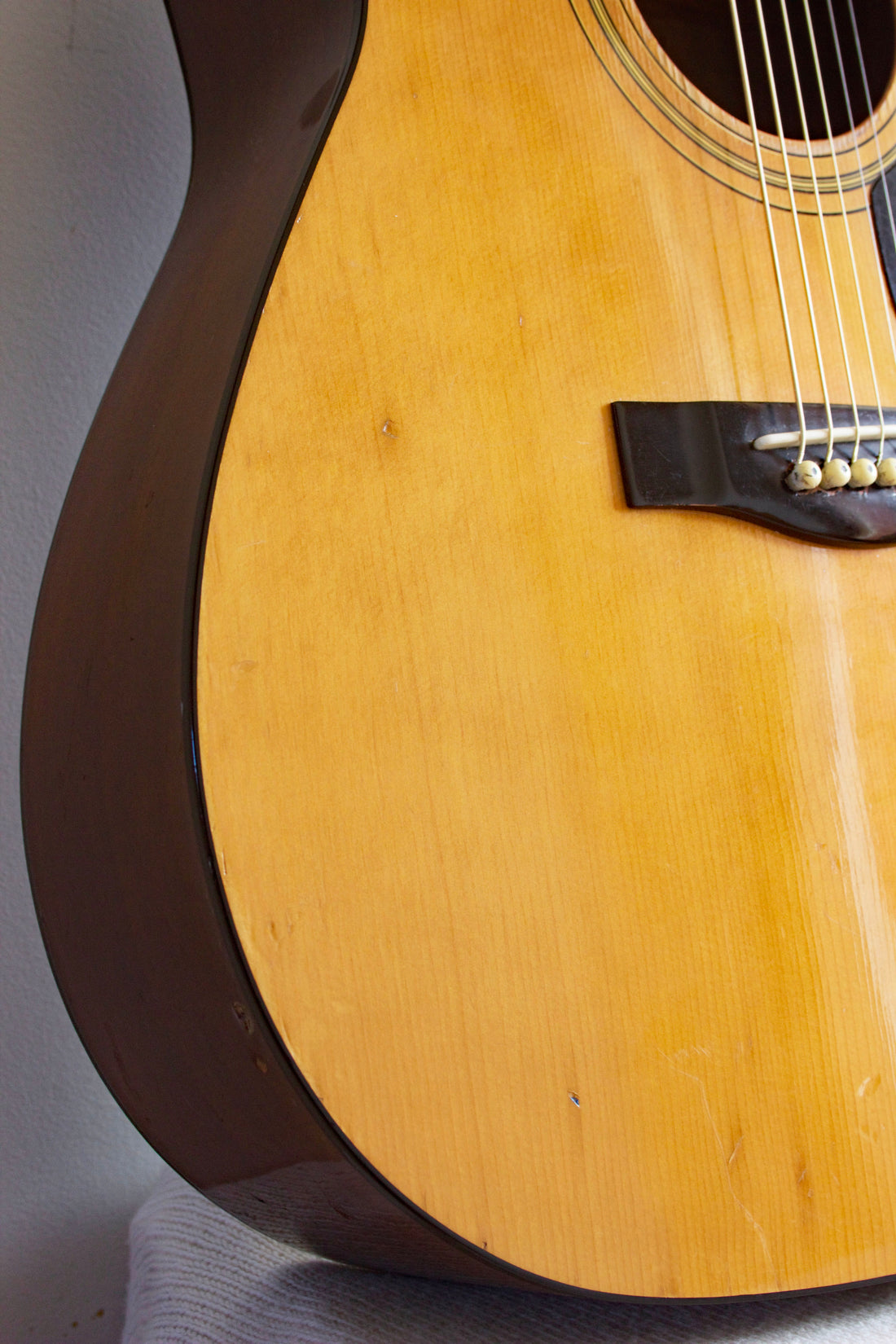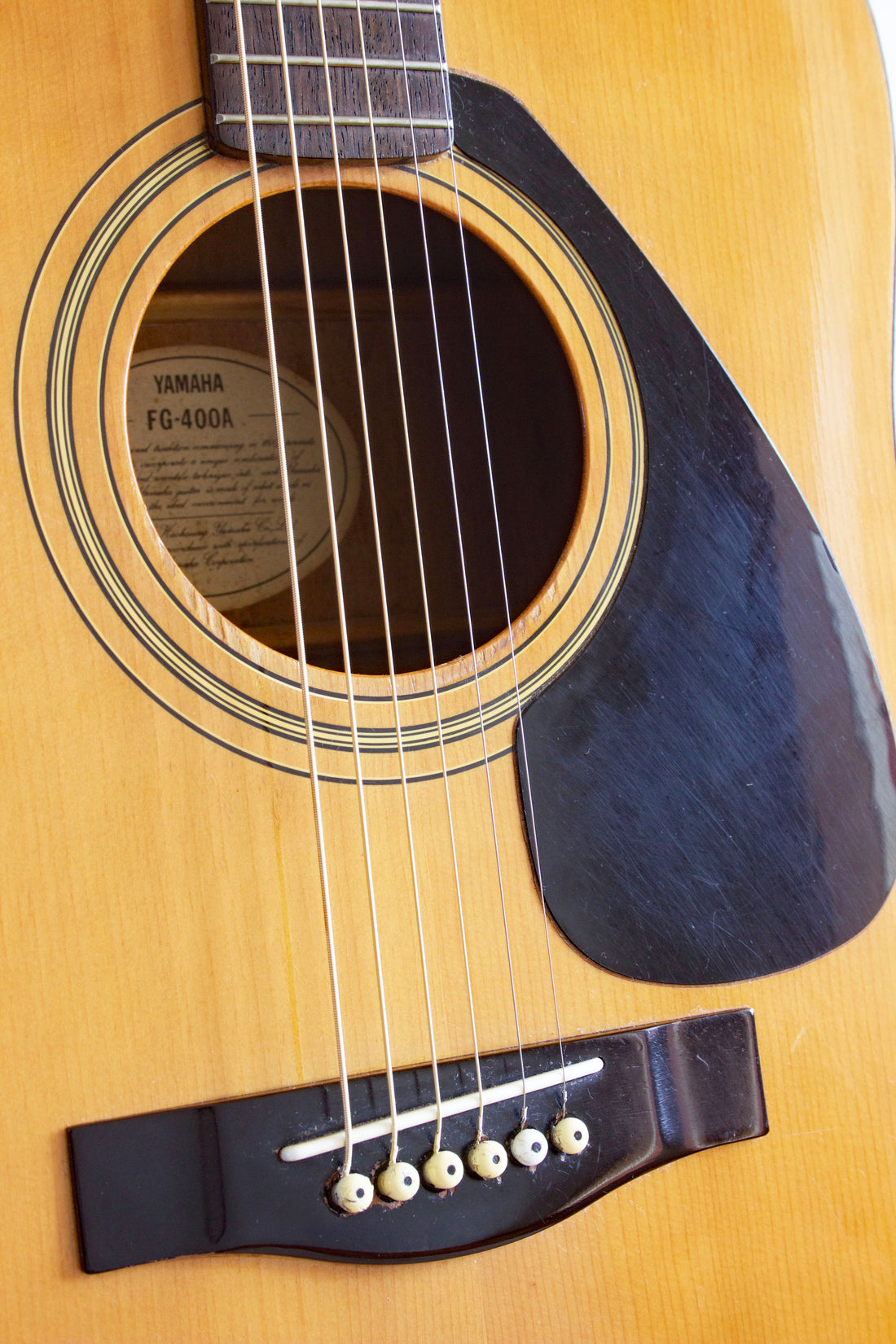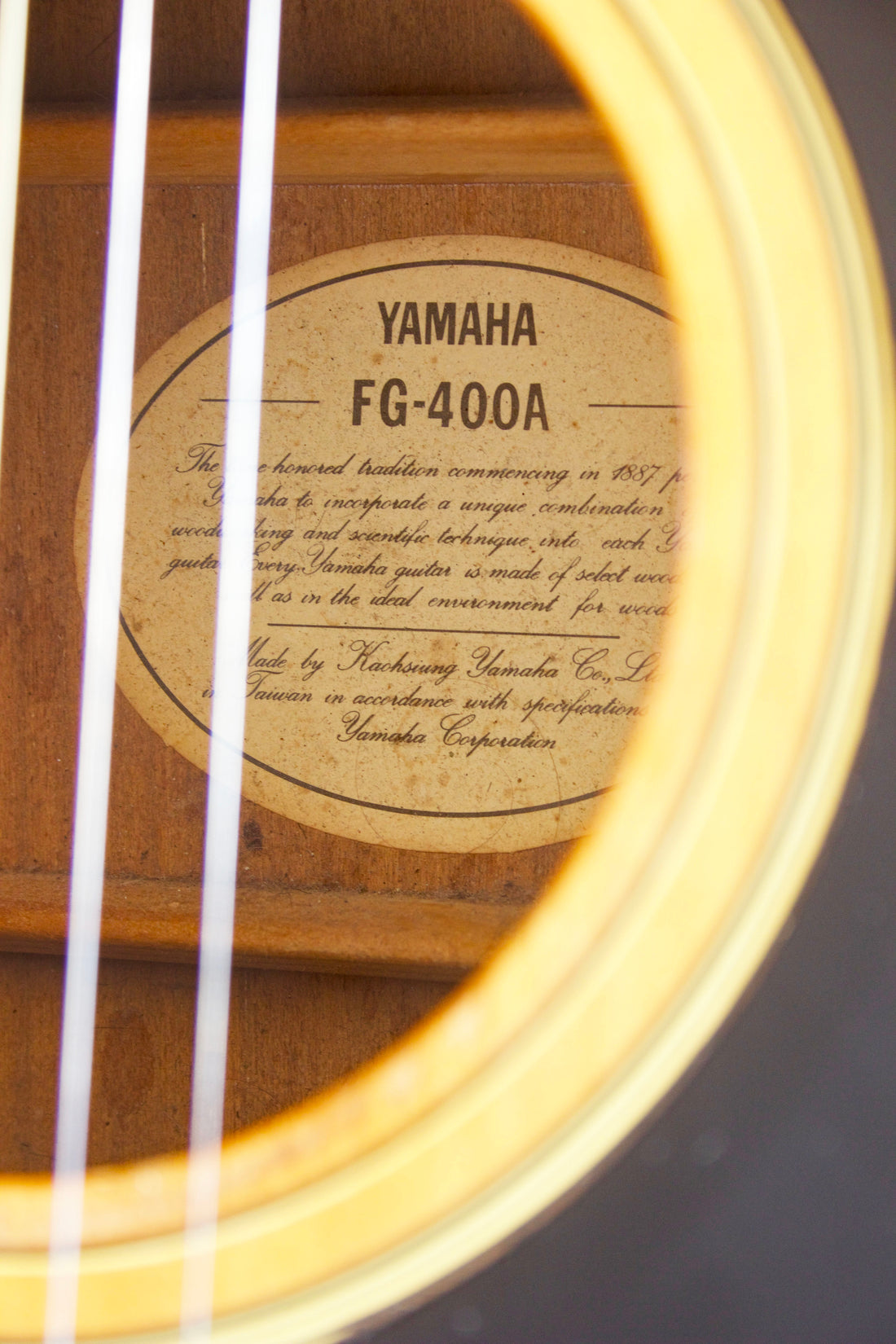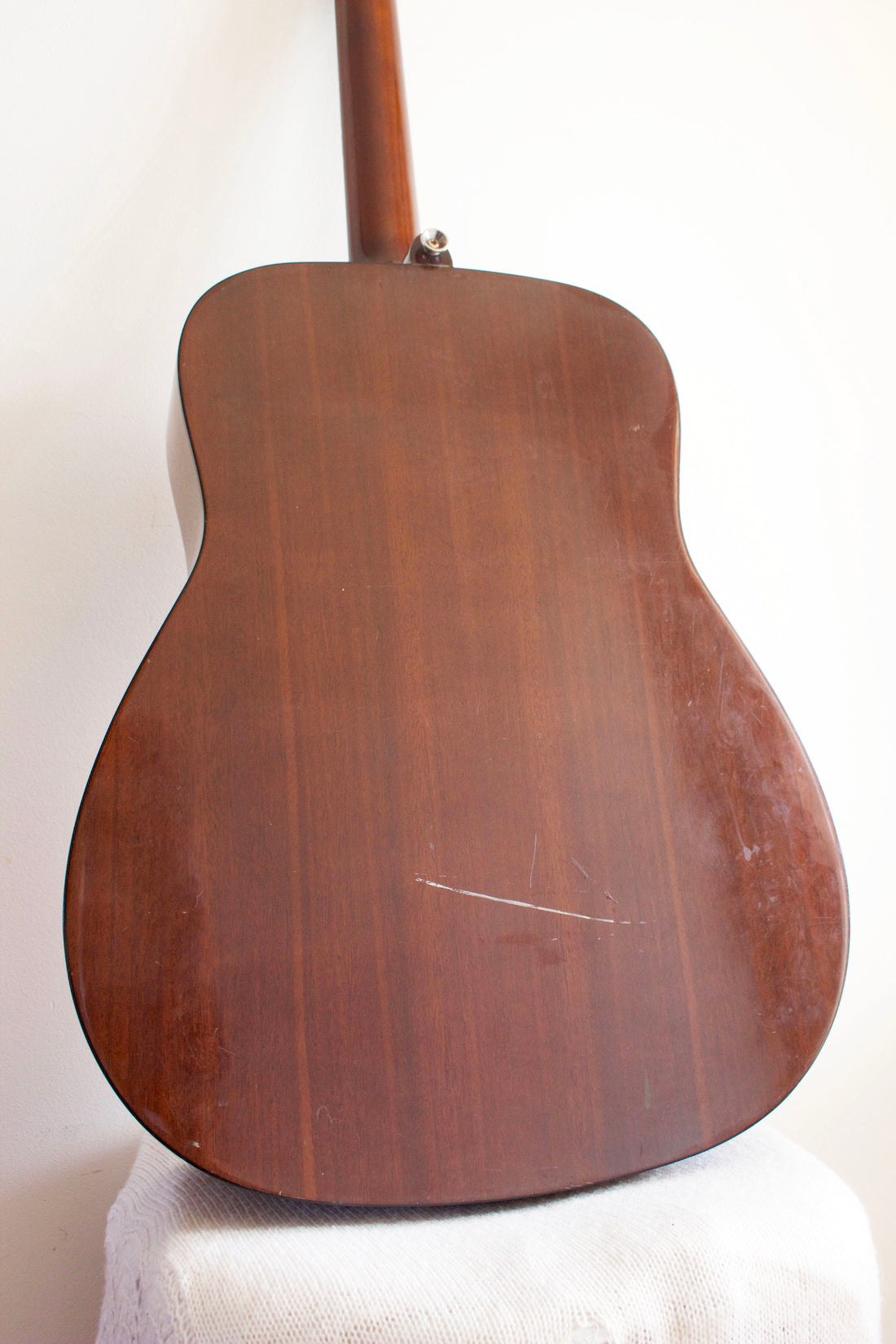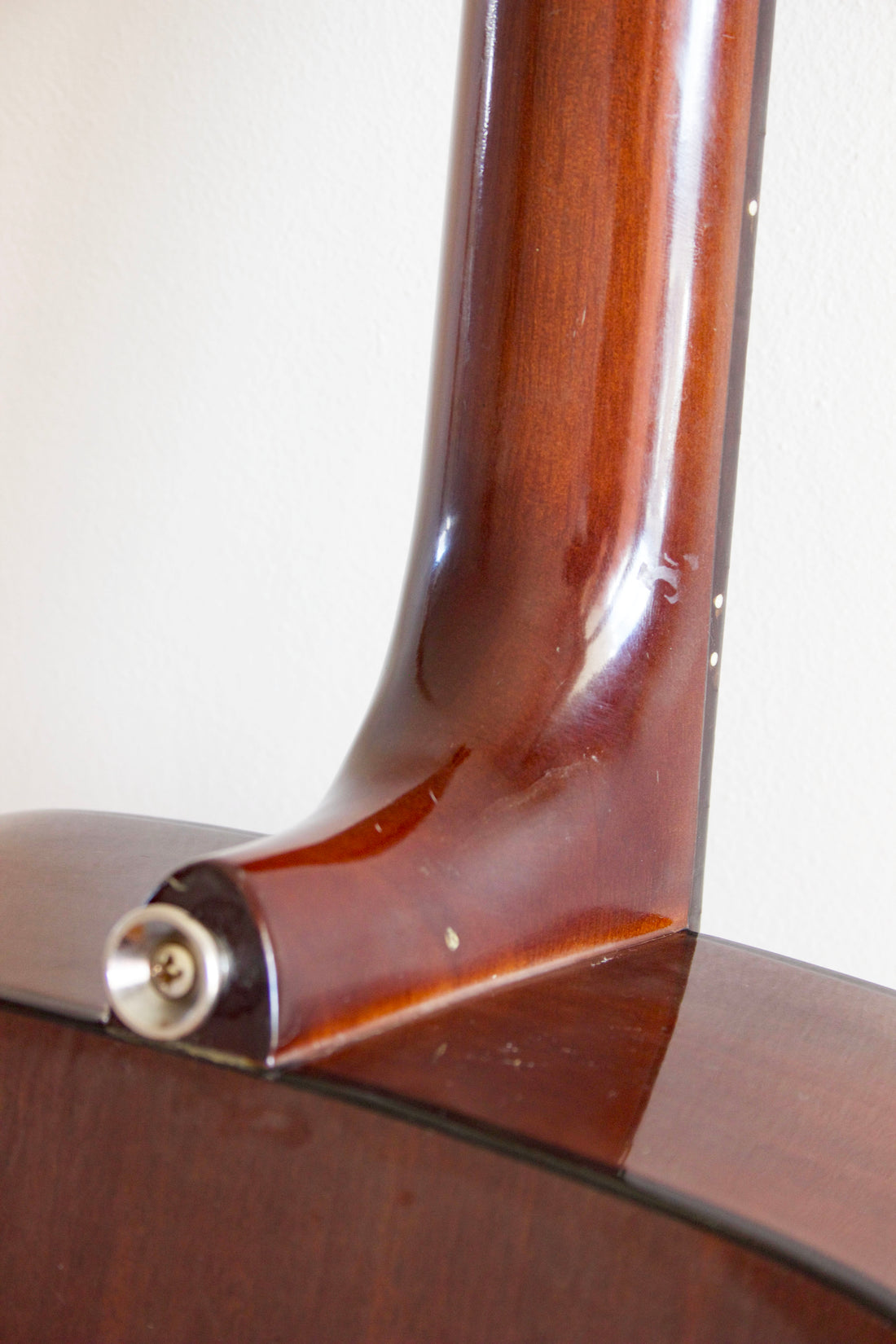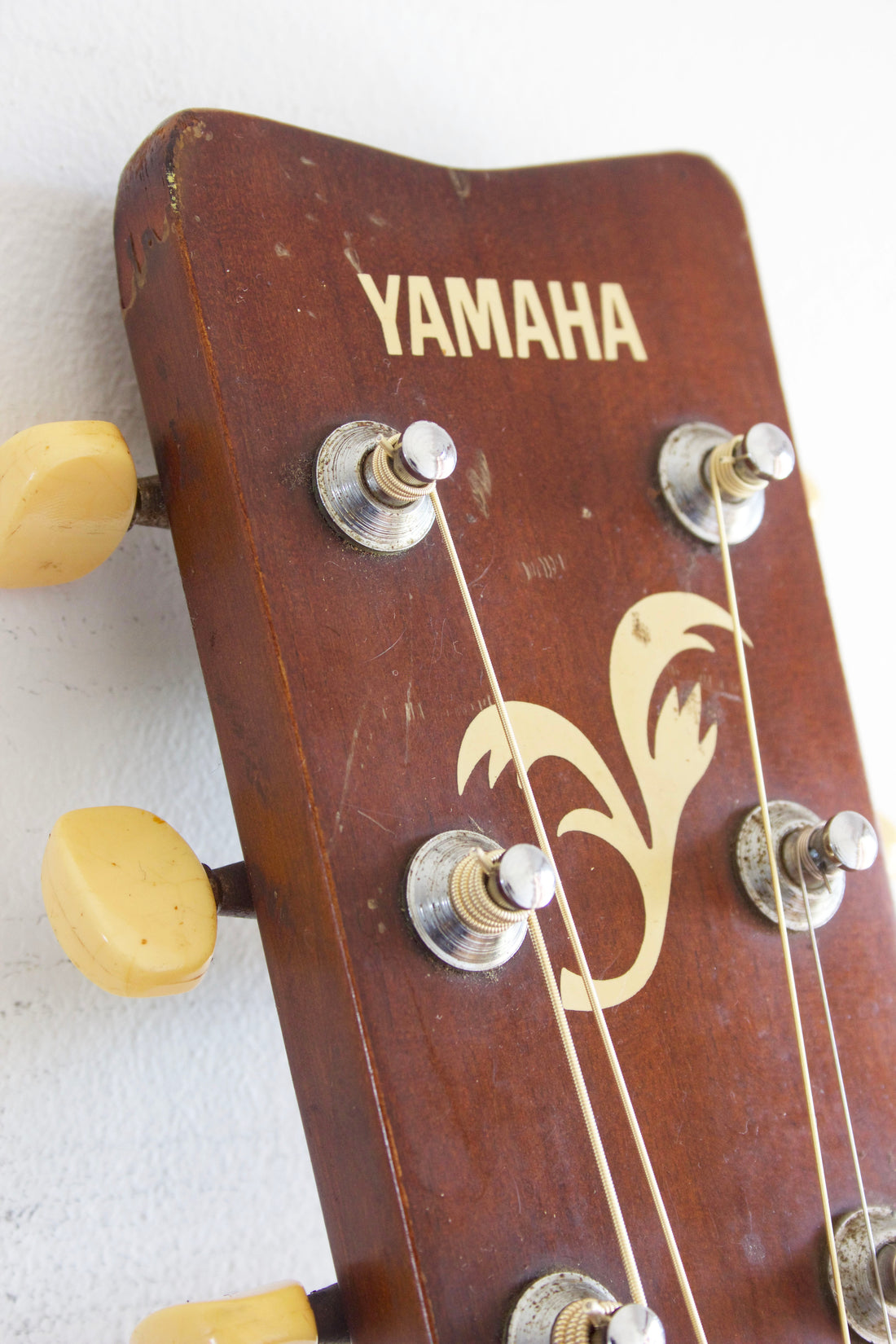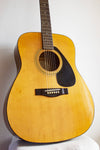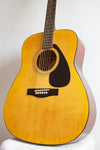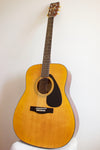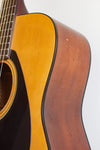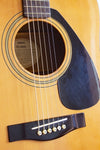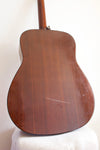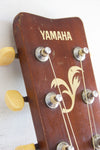 Yamaha dreadnought, spruce and mahogany, year unknown. This is a nice little strummer, it's simple and effective. Yamaha have a way of making brilliant guitars for how-do-they-do-that prices, and this is a prime example. It all works nicely: the neck is slim and easy, the hardware all works perfectly, and the body really rings truly. The tone has mellowed nicely with plenty of play, it's got a warm and simple tone. If you're after a cool little strummer that's perfect for the loungeroom, the campfire or the beach, this will do nicely.
Model: Yamaha FG-400A
Made: year unknown approx, Taiwan (no serial)
Finish: natural gloss
Body: laminate spruce top, laminate mahogany back and sides
Neck: mahogany, rosewood fingerboard
Mods: none
Pickup: none
Case: none
Cosmetic condition notes: There's some lacquer peeling on the end of the headstock, a few knicks in the top, one long scratch on the back and a bunch of minor marks around the body. None of this is especially dramatic. Overall: good condition (6/10).

Playing condition notes: Neck is straight, action is low, intonation is good, truss rod works. There's minor fret wear, heaps of life left (7/10). No worries!