(SOLD) Yamaha SA-30 Hollow Body Transparent Red 1973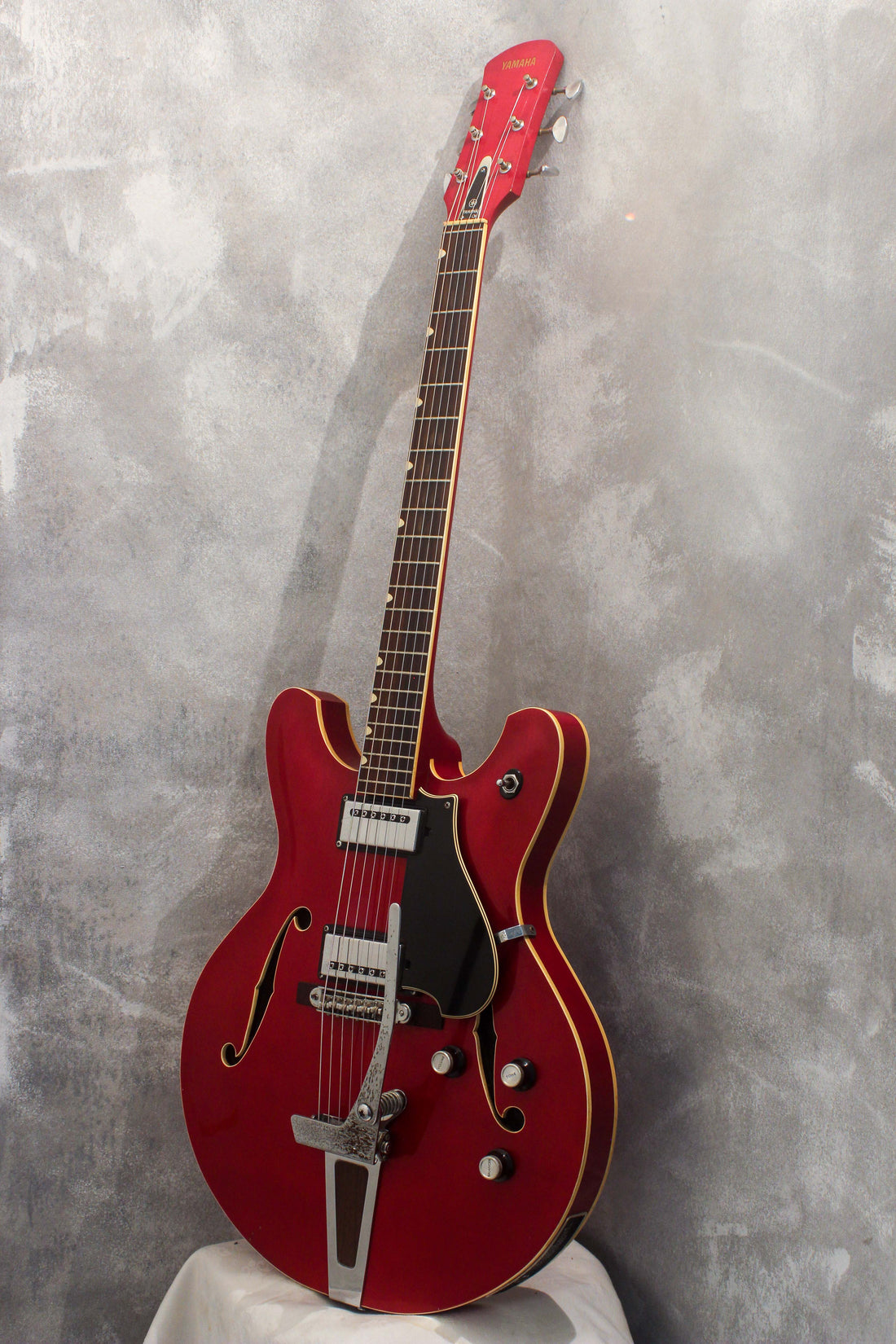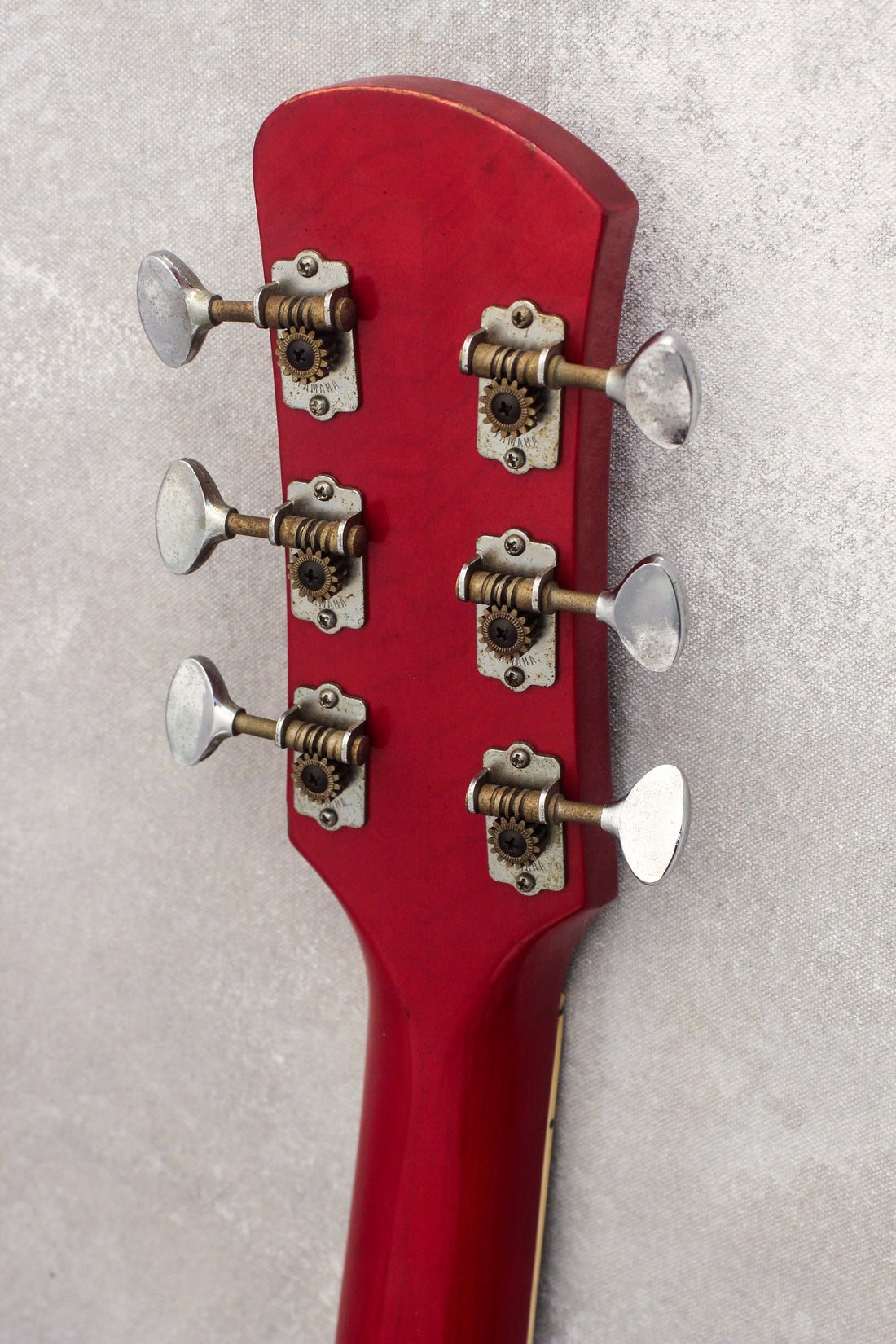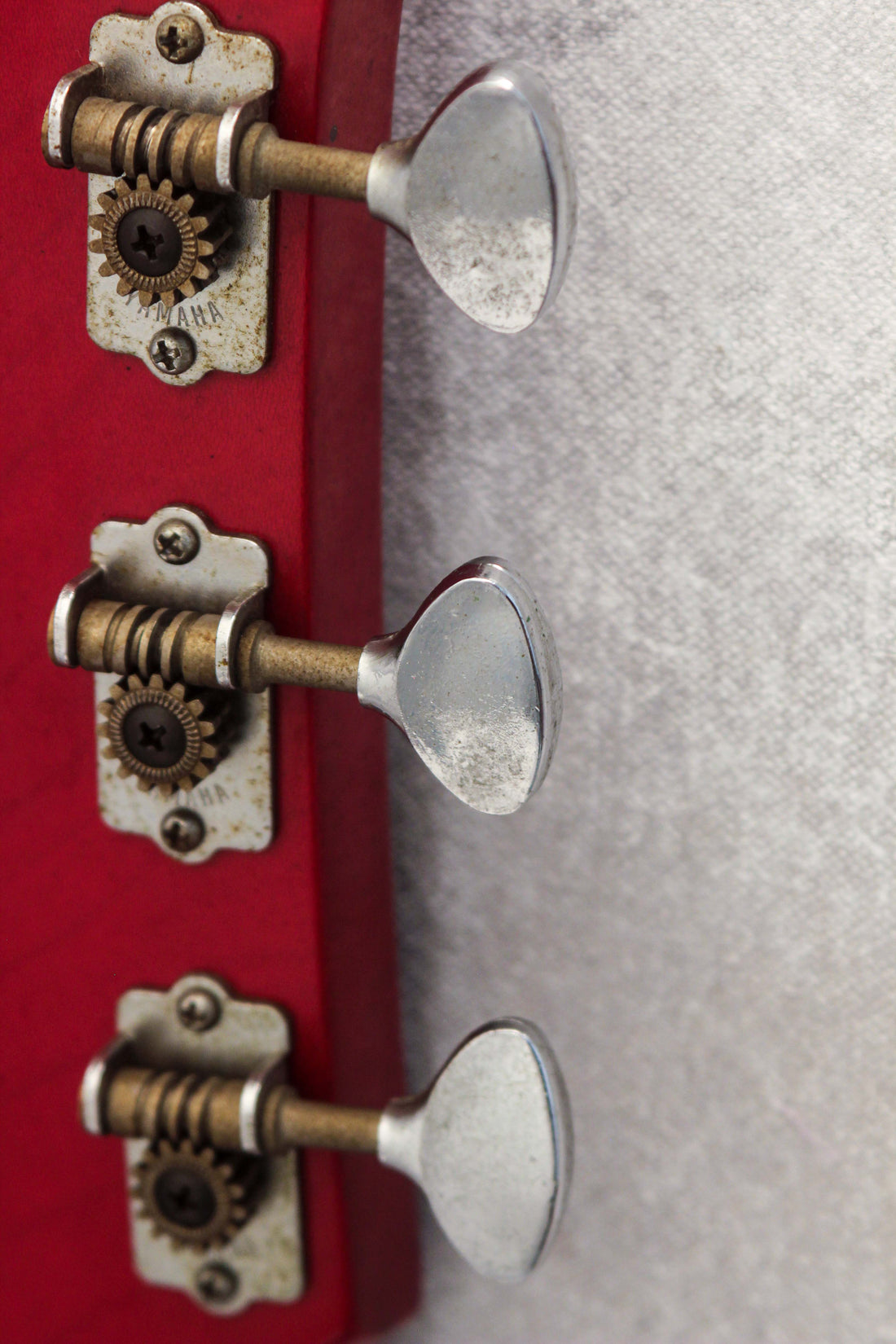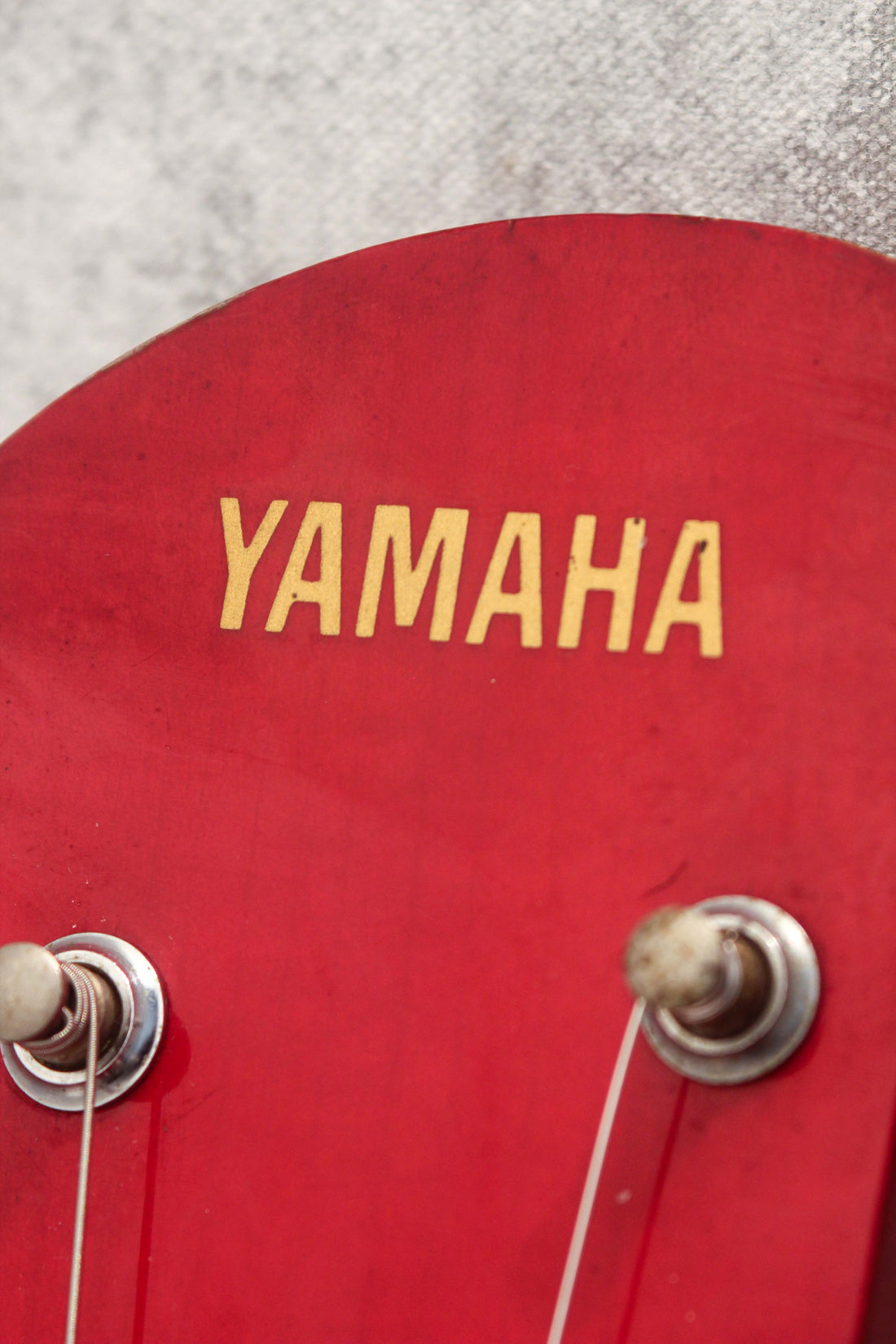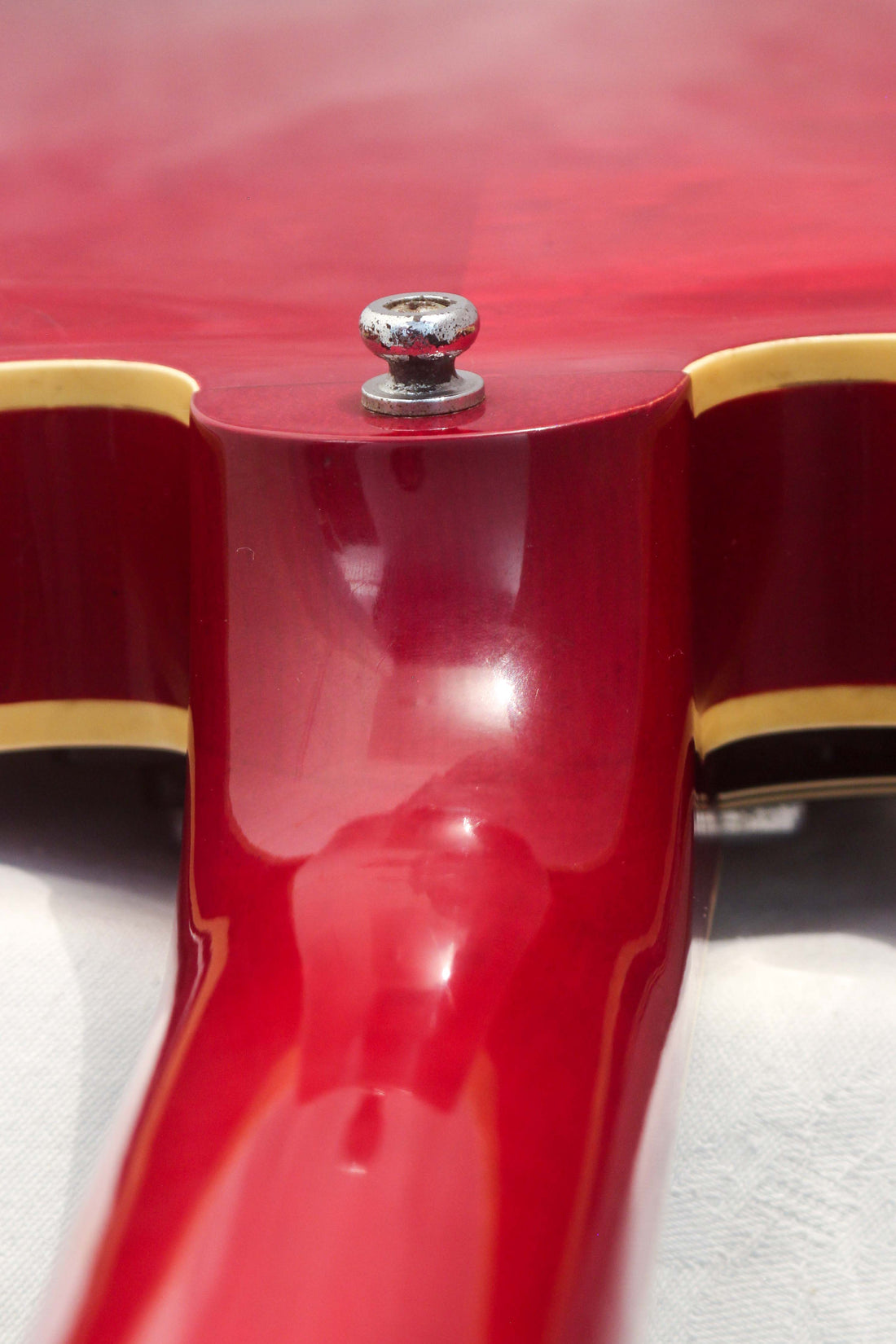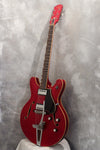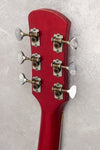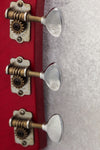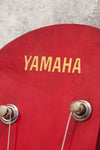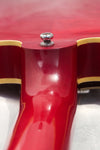 Yamaha SA-50, transparent red, made in Japan 1973. These old Yamaha hollow-bodies are a favourite around here. The early SA series guitars feature an awesome jazzbox-meets-Mosrite style wacky shape; they have an awesome 60s aesthetic and always turn heads. This is brilliantly made; the quality of maple on show under the trans red finish is delightful and every little corner feels and looks superb. The neck is a nice halfway between chunky and slim; it's comfy and a fast friend. Tone wise, you get a lovely warm, open breathiness balanced by a thick, punchy attack; the vintage single coils and fully hollow body are a classy combo. Join the coolest club around and score yourself a vintage Yam; they just ooze awesome.

Model: Yamaha SA-30
Made: Japan, 1973 (serial 20390)
Finish: transparent red, gloss poly
Body: laminate maple, fully hollow, thinline
Neck: maple, rosewood fretboard, moderate profile, 24.75' scale, 15" radius
Weight: 3.4kg
Mods: none
Pickups: Yamaha noise cancelling wide format single coils
Case: none; note that these generally fit nicely in a 335 style case

Cosmetic condition notes: minor finish wear. Headstock and neck have a few minor dimples; nothing nasty. The back and sides have some light scuffs and minor dimples only, no major marks. The front is pretty clean, just some normal play wear on the guard and horns and some normal contact wear around the body, no major marks. Overall: very good condition (8/10)

Playing condition notes: Neck is straight, intonation is good, action is low, truss rod works. All electronics tested and working properly. Frets have some normal wear but look to be in good shape, 7/10 for fret life left. Setup with fresh 11/49 Moonshiners strings.