(SOLD) Yamaha SA700 Super Axe Persimmon Red 1978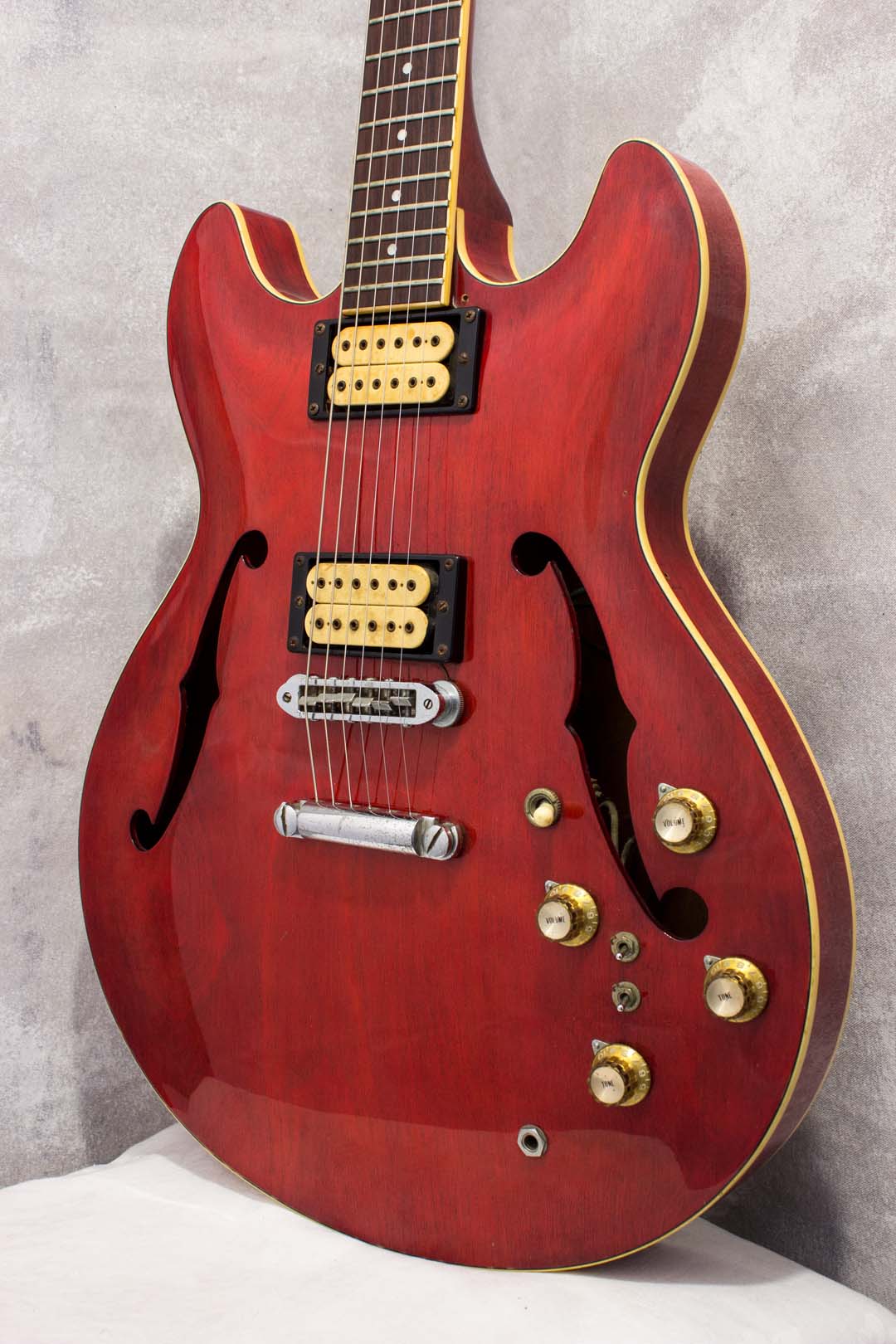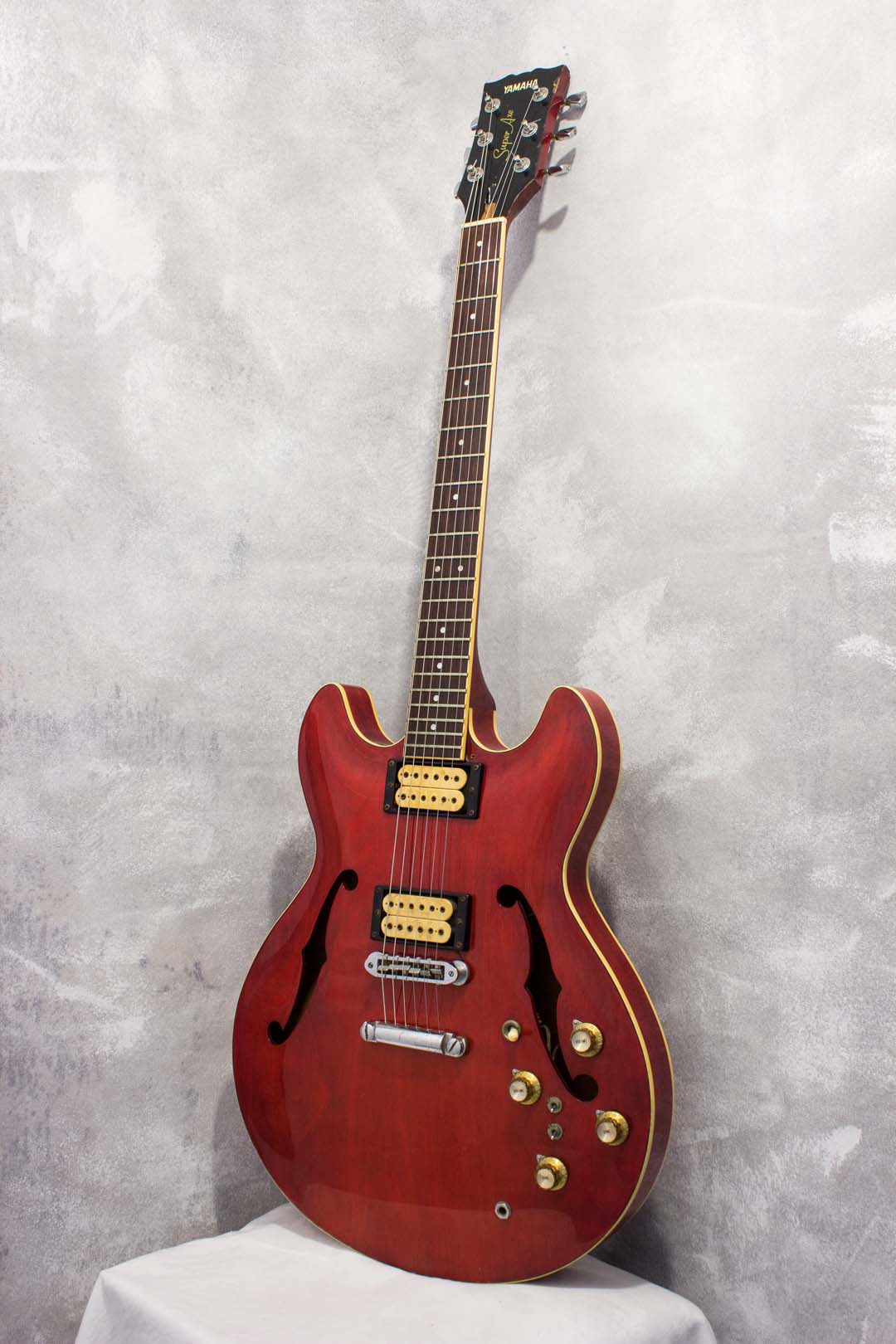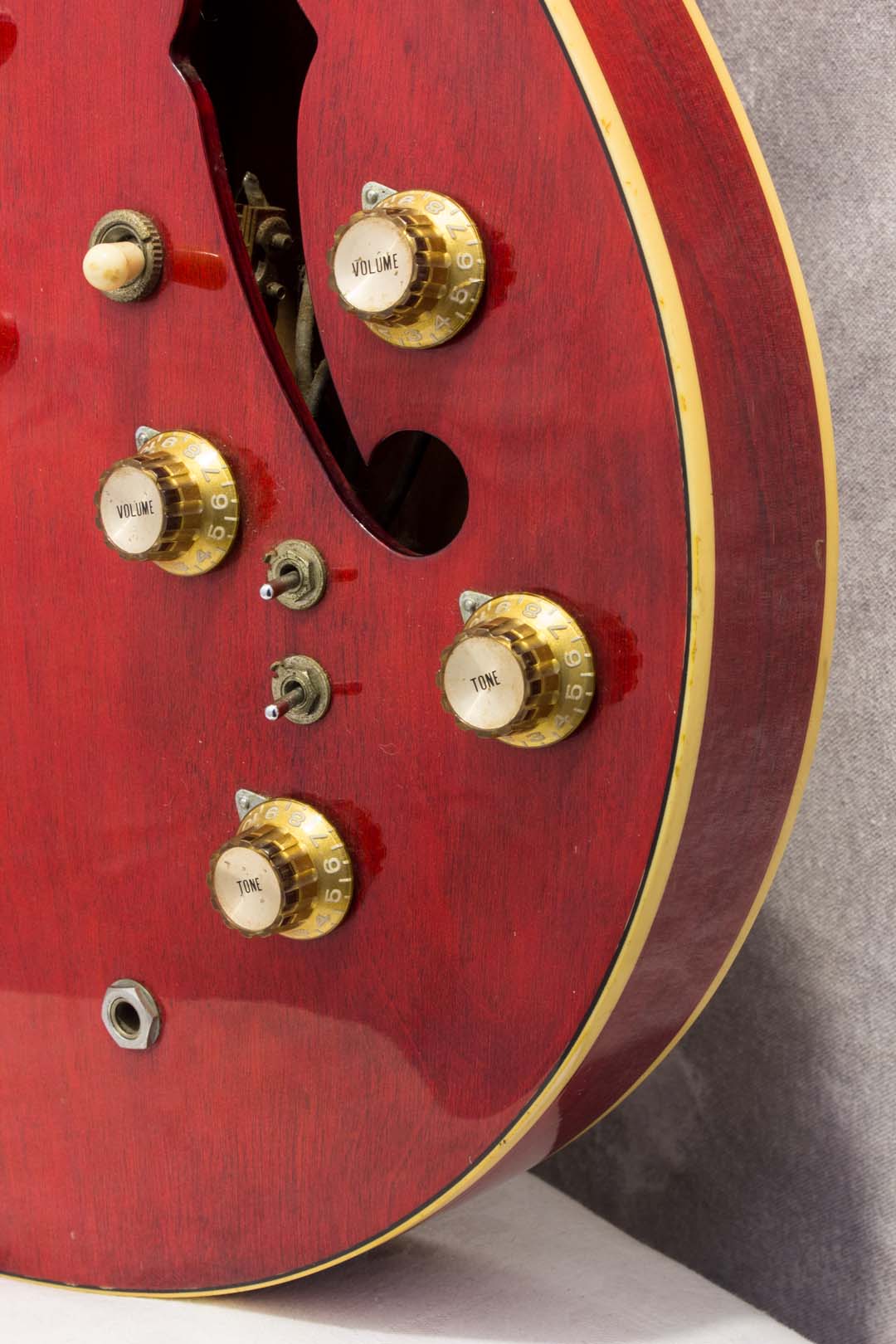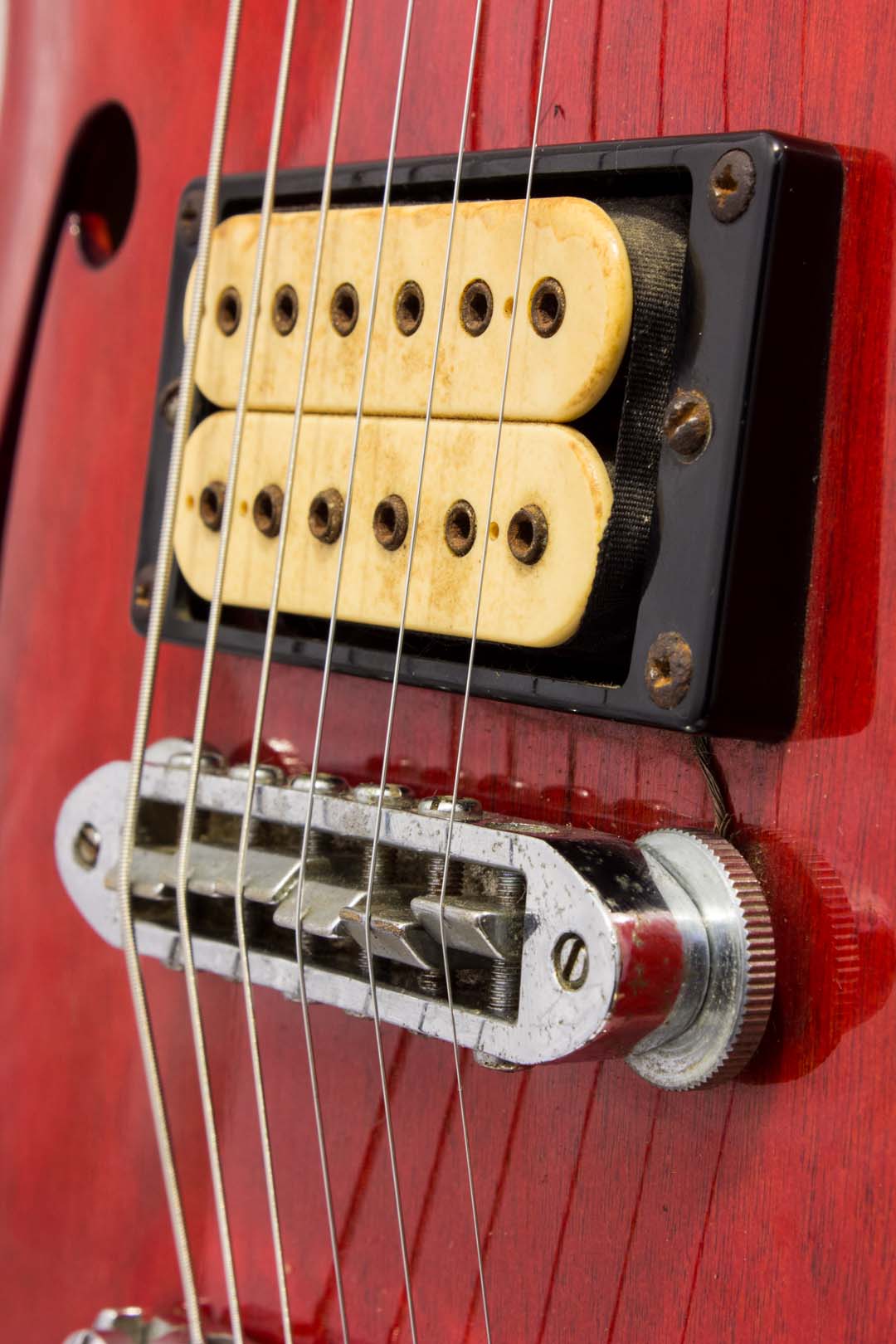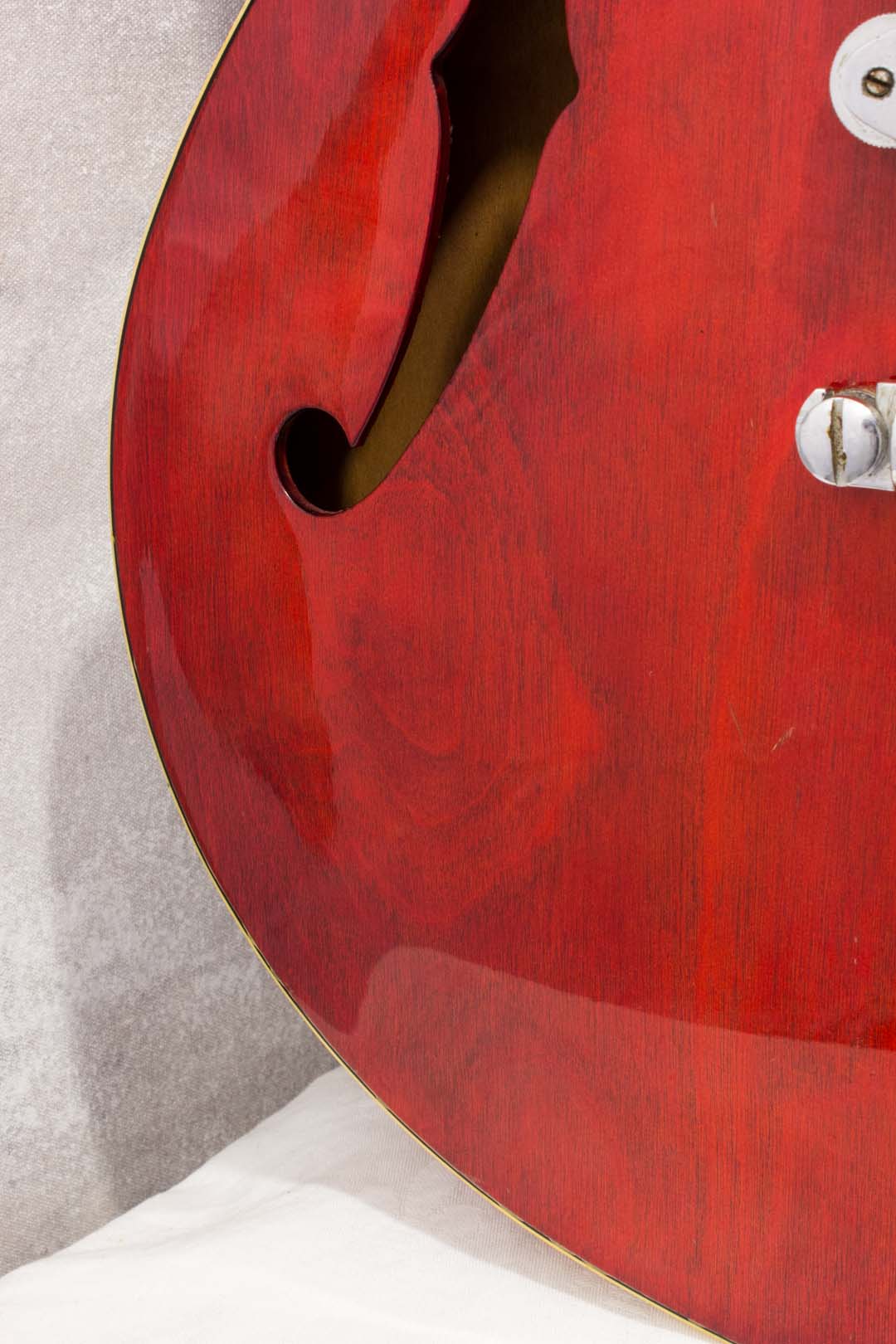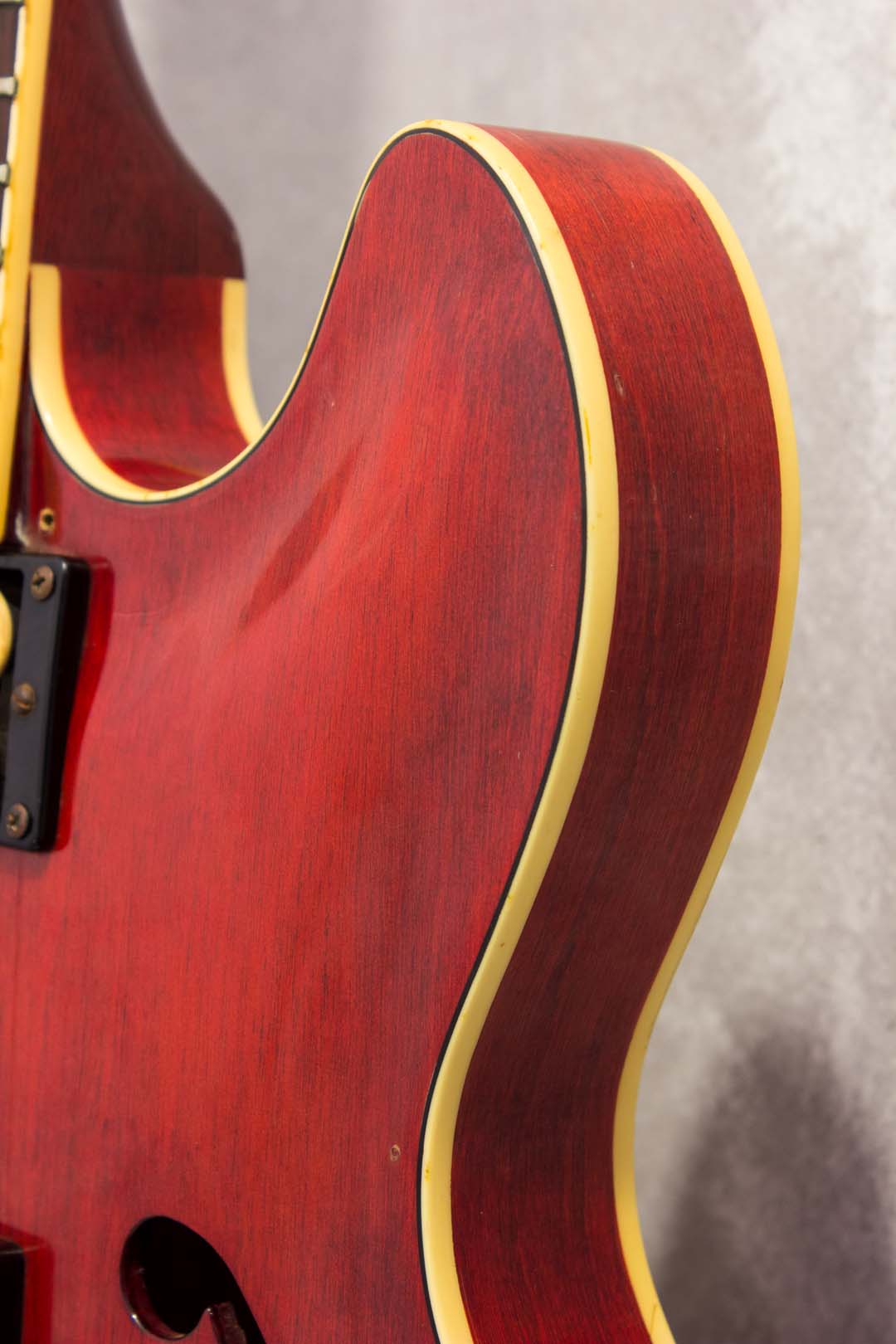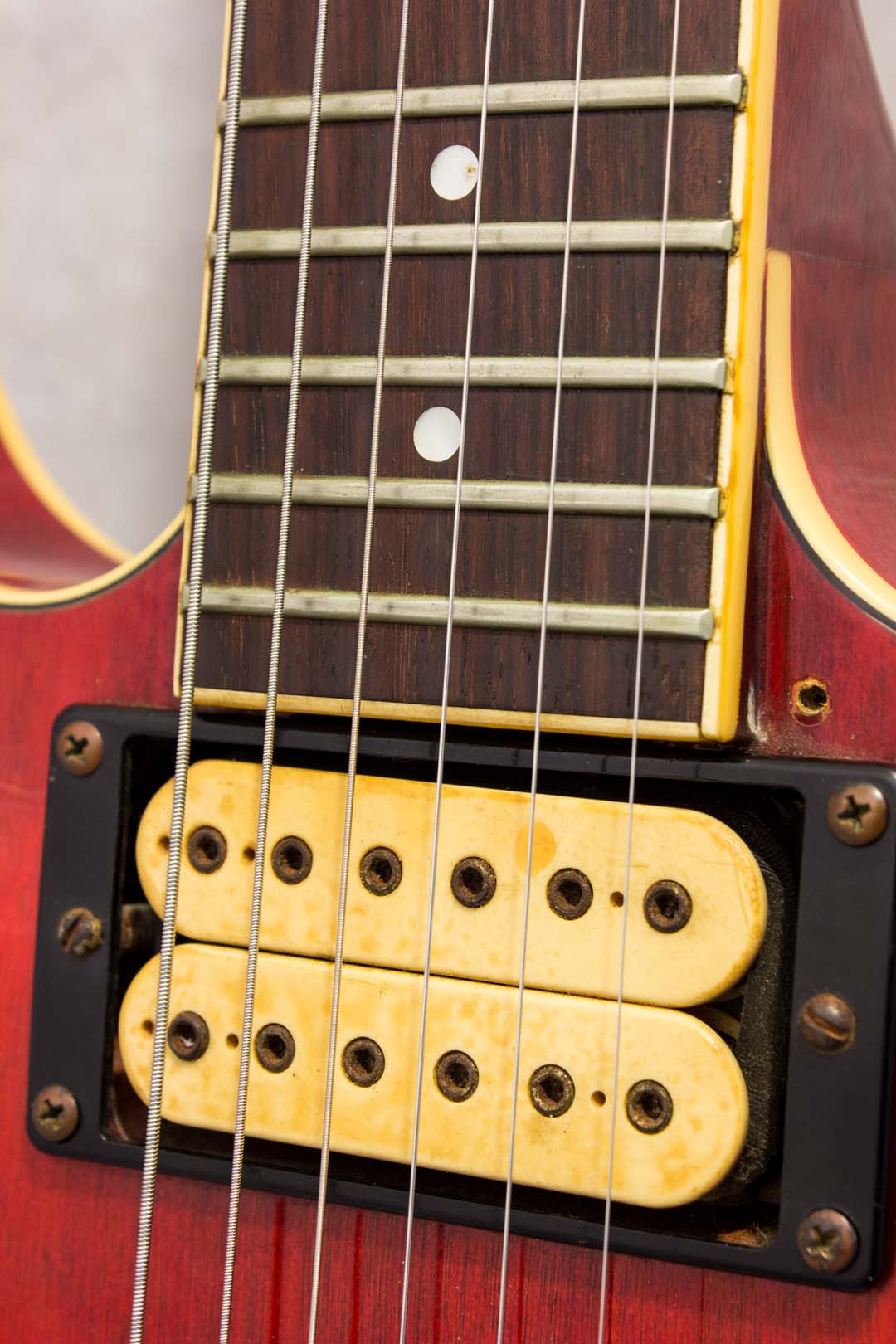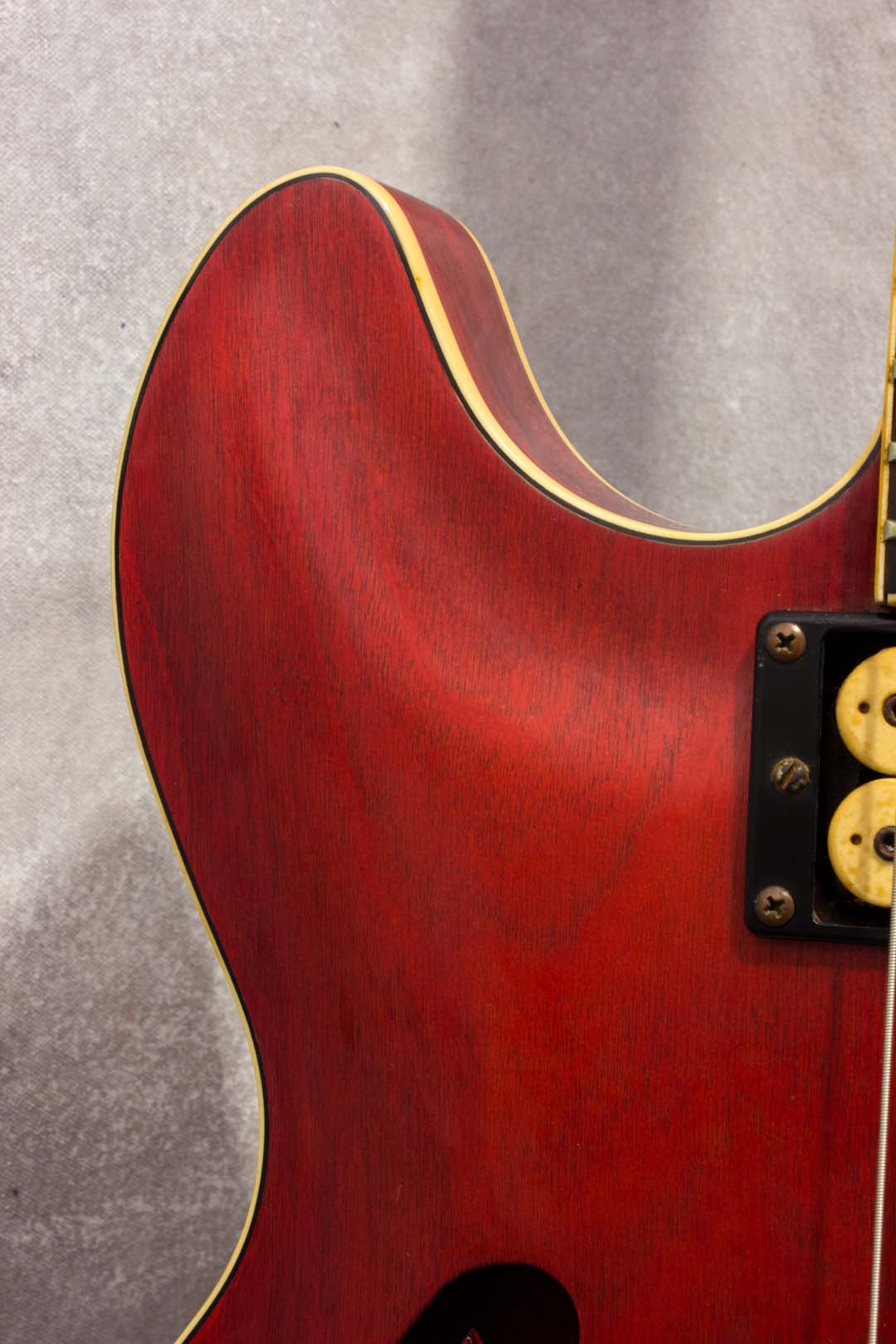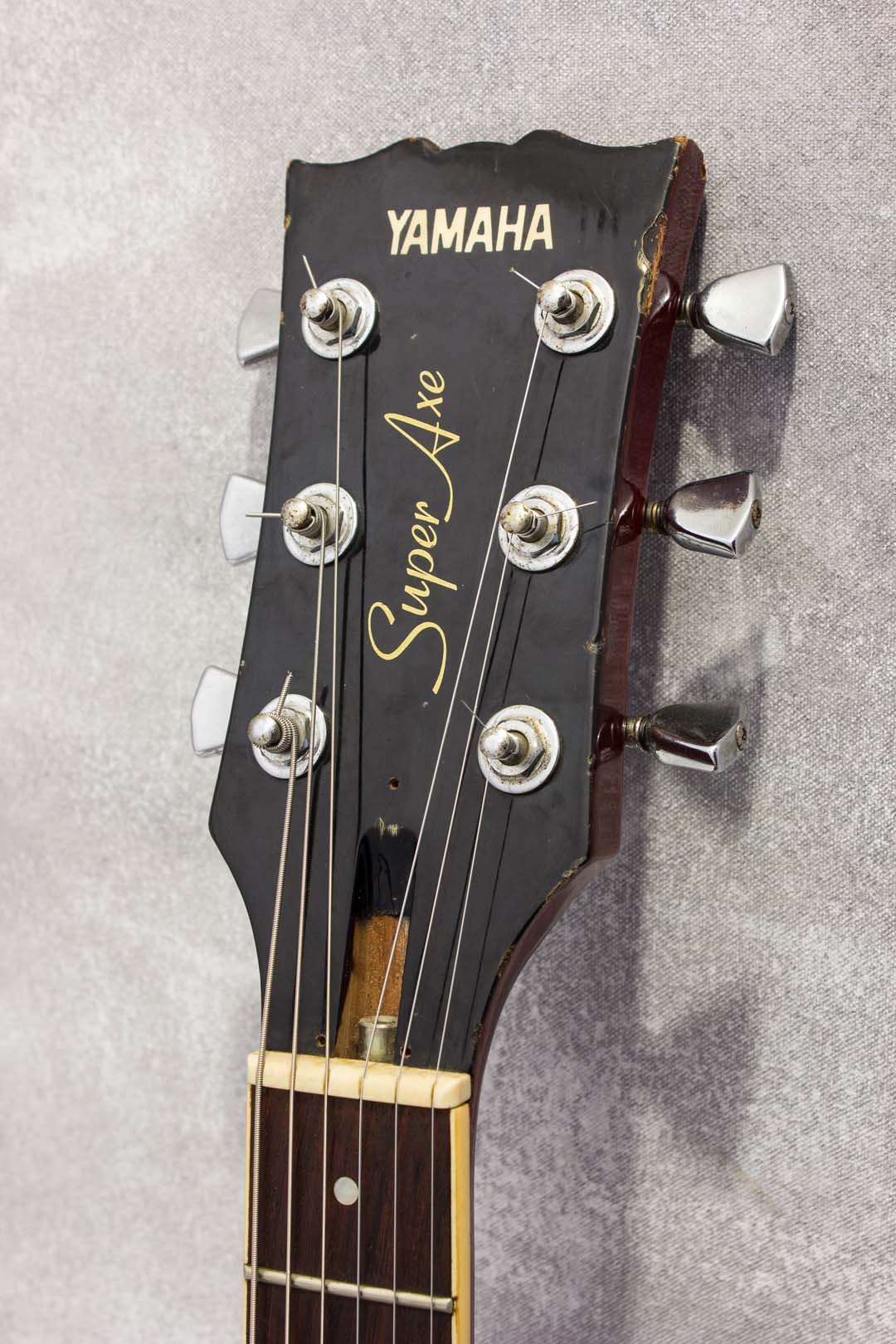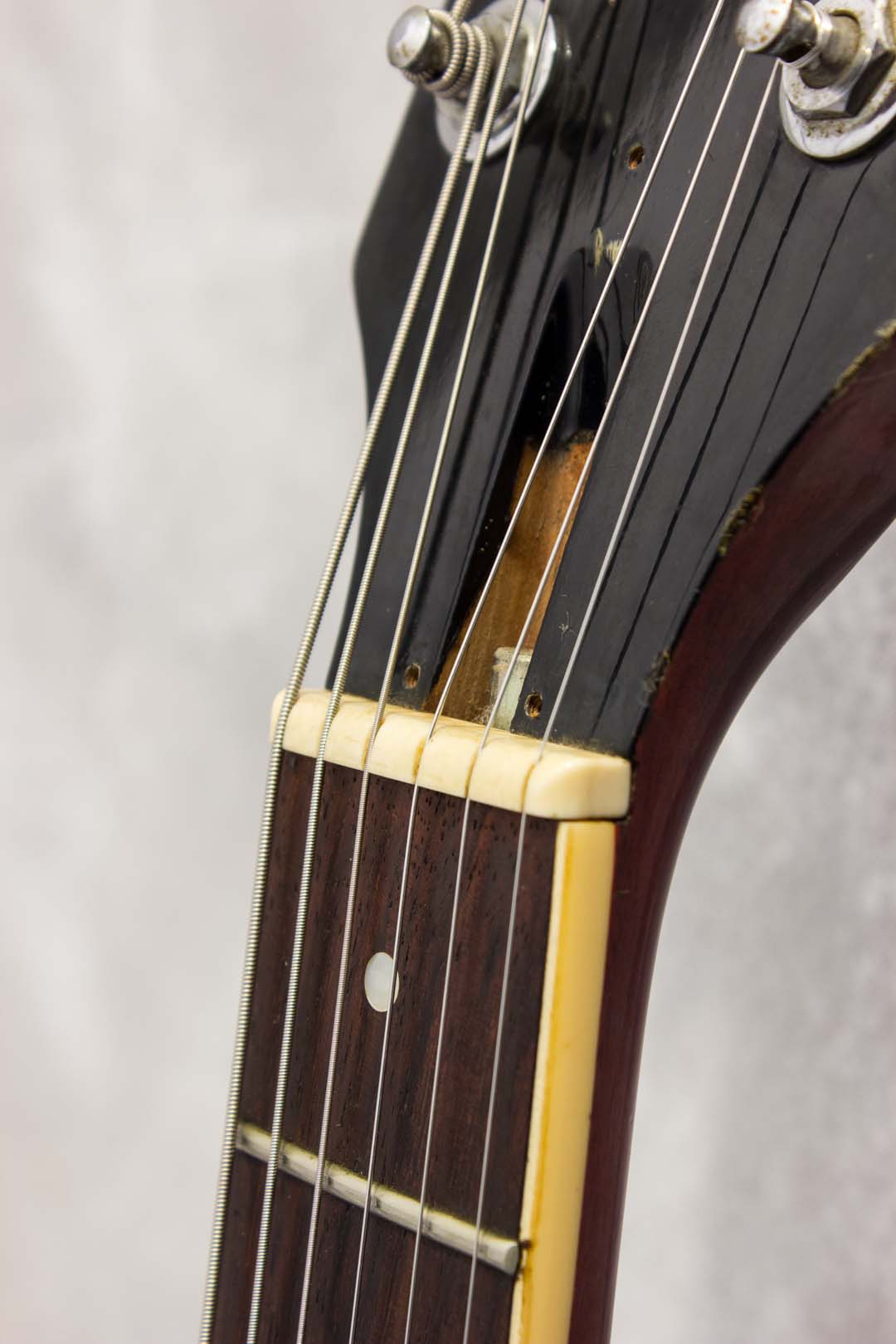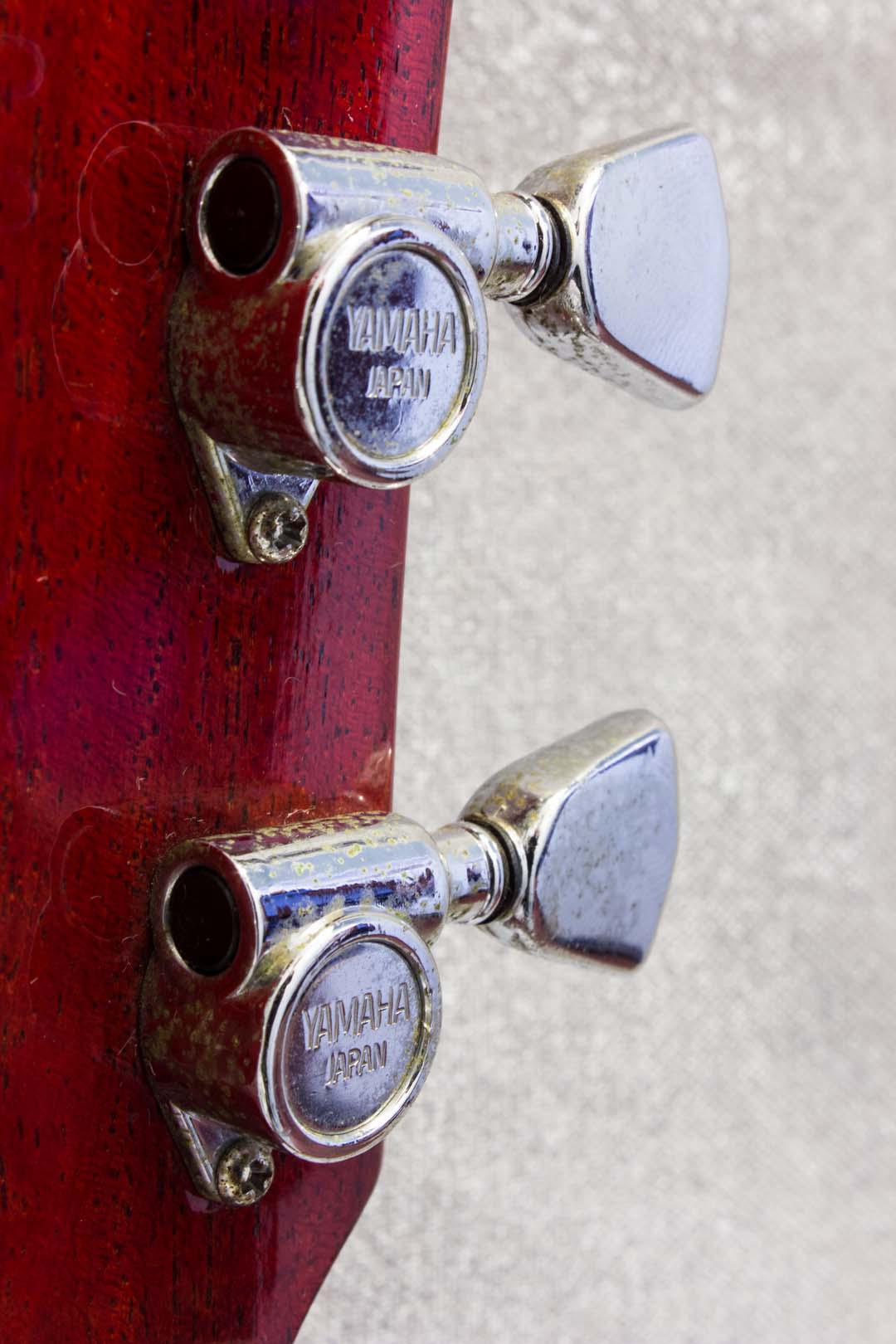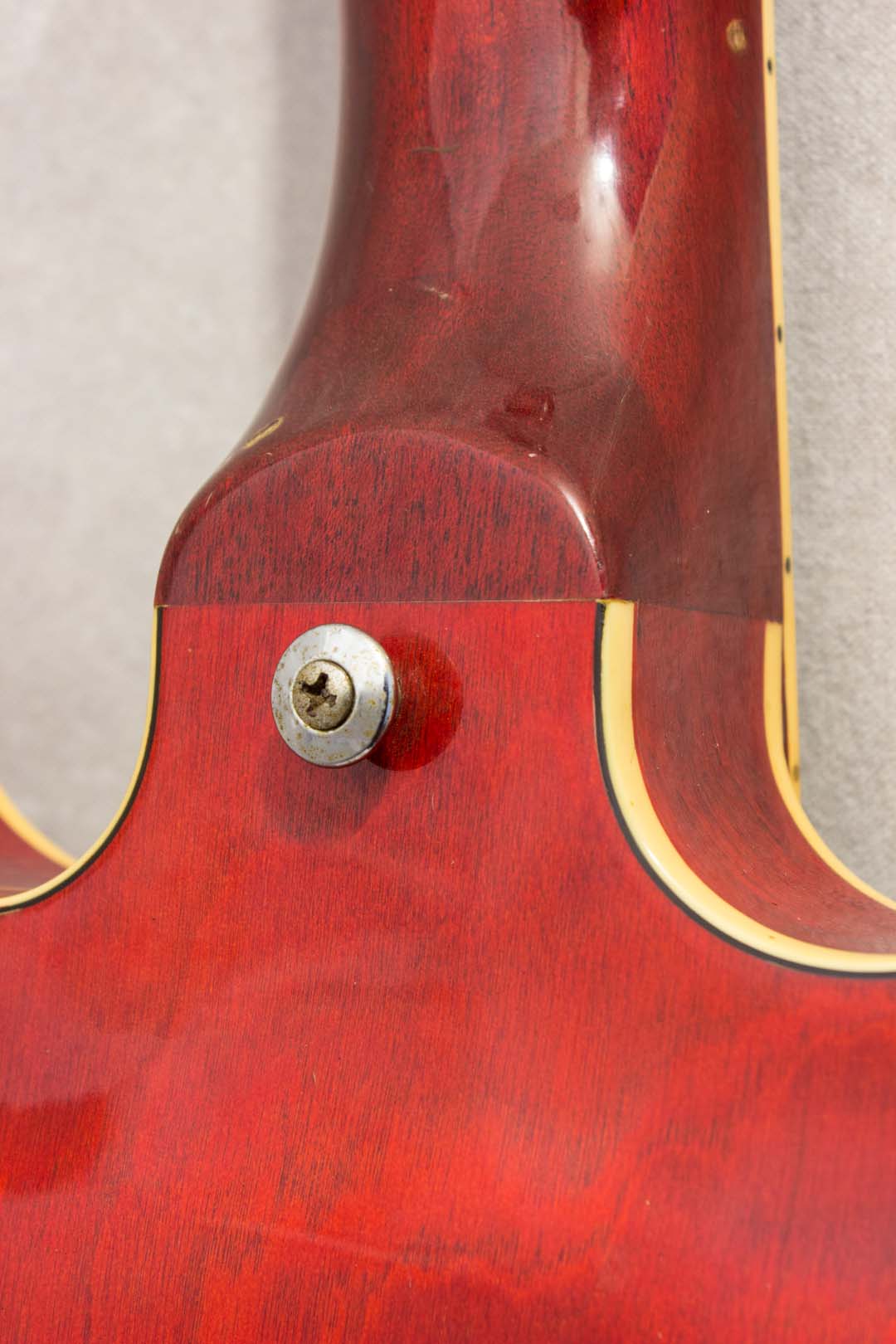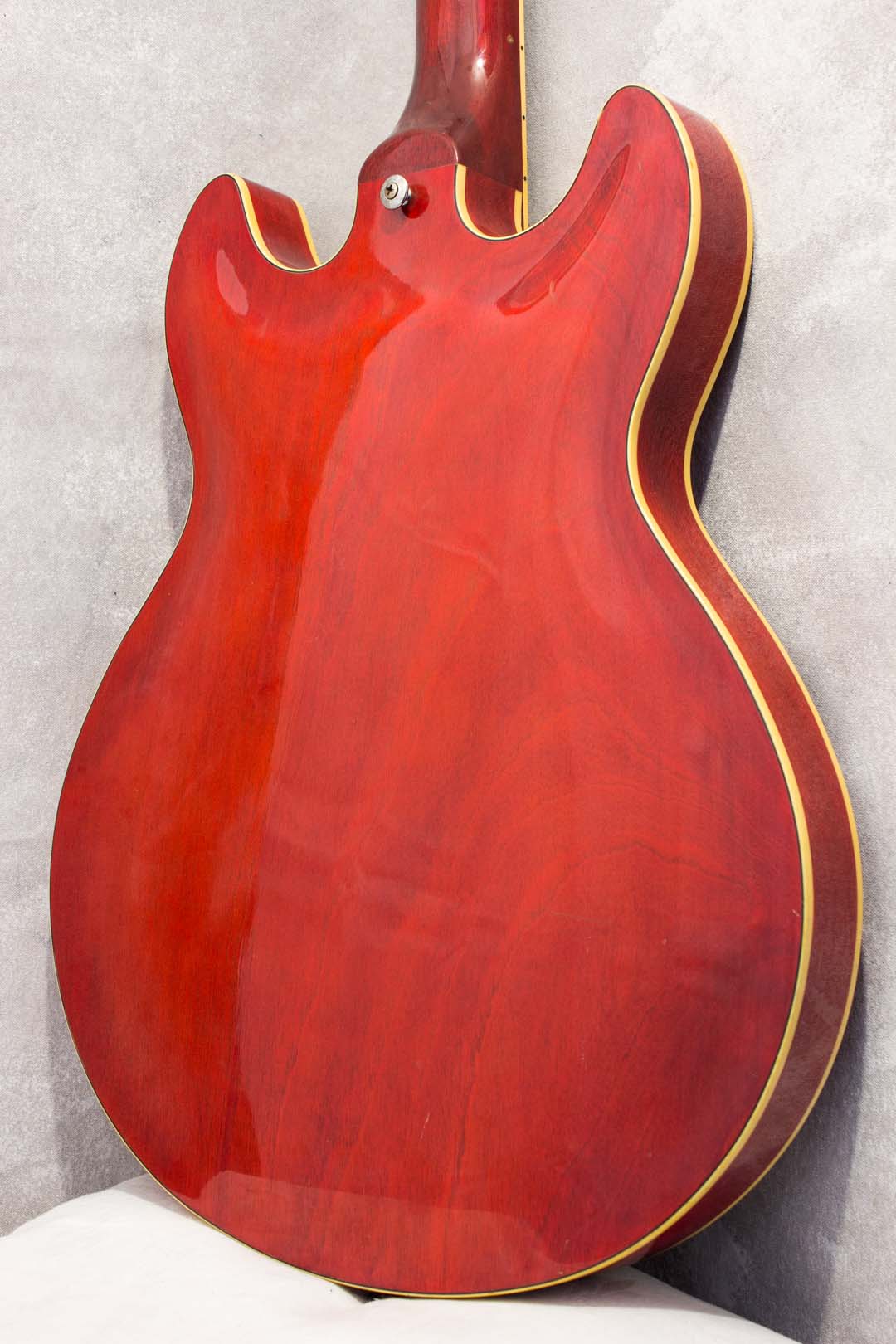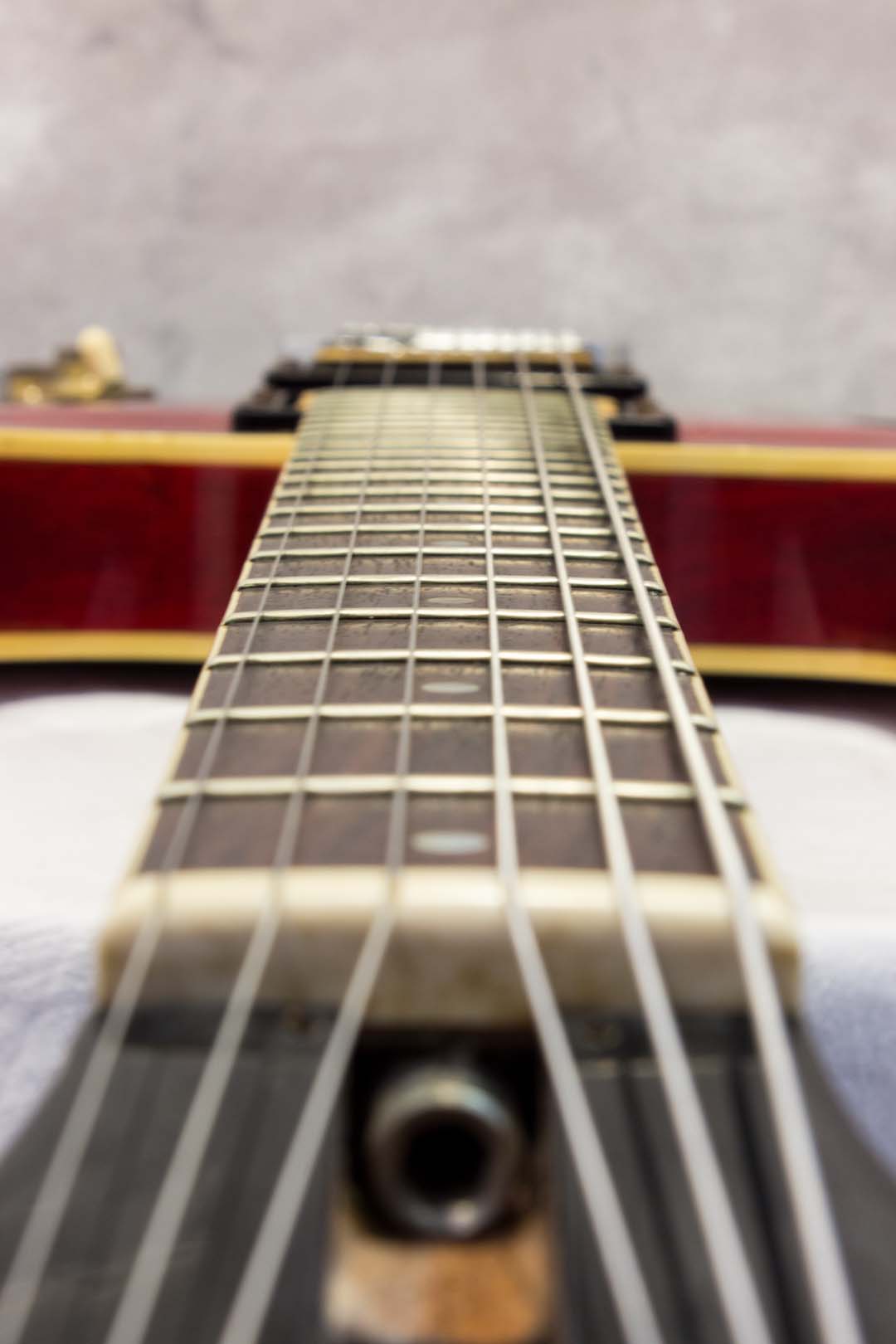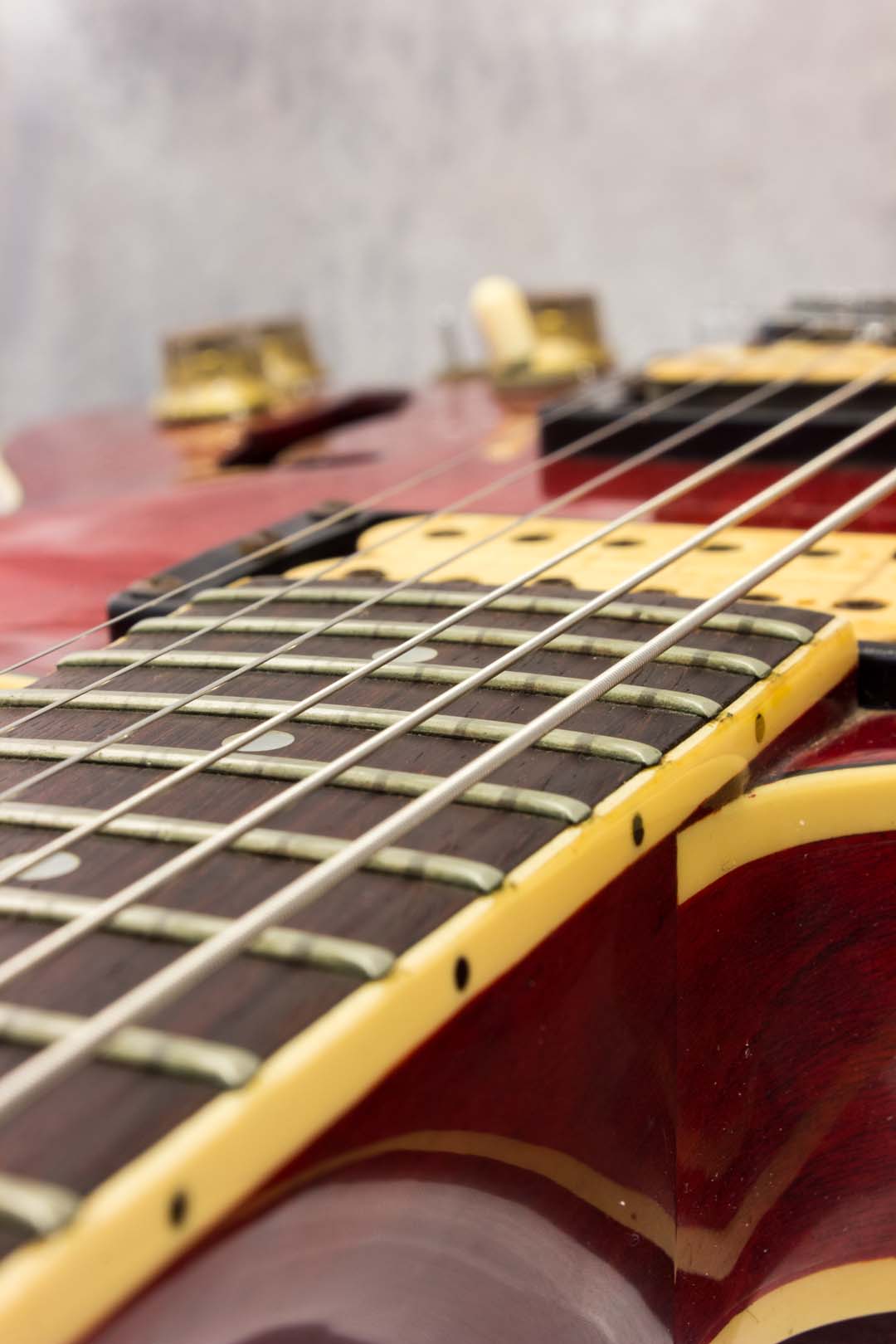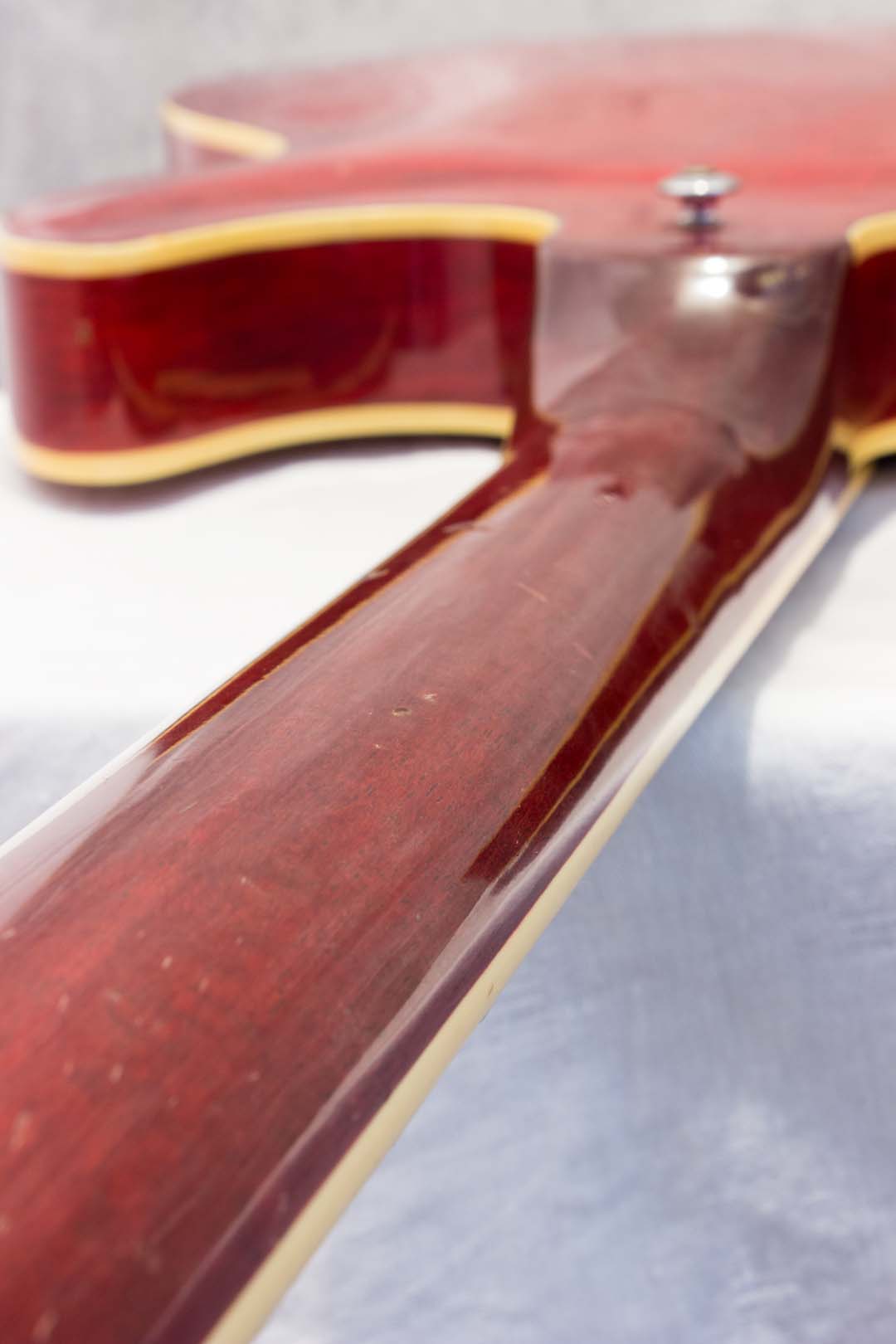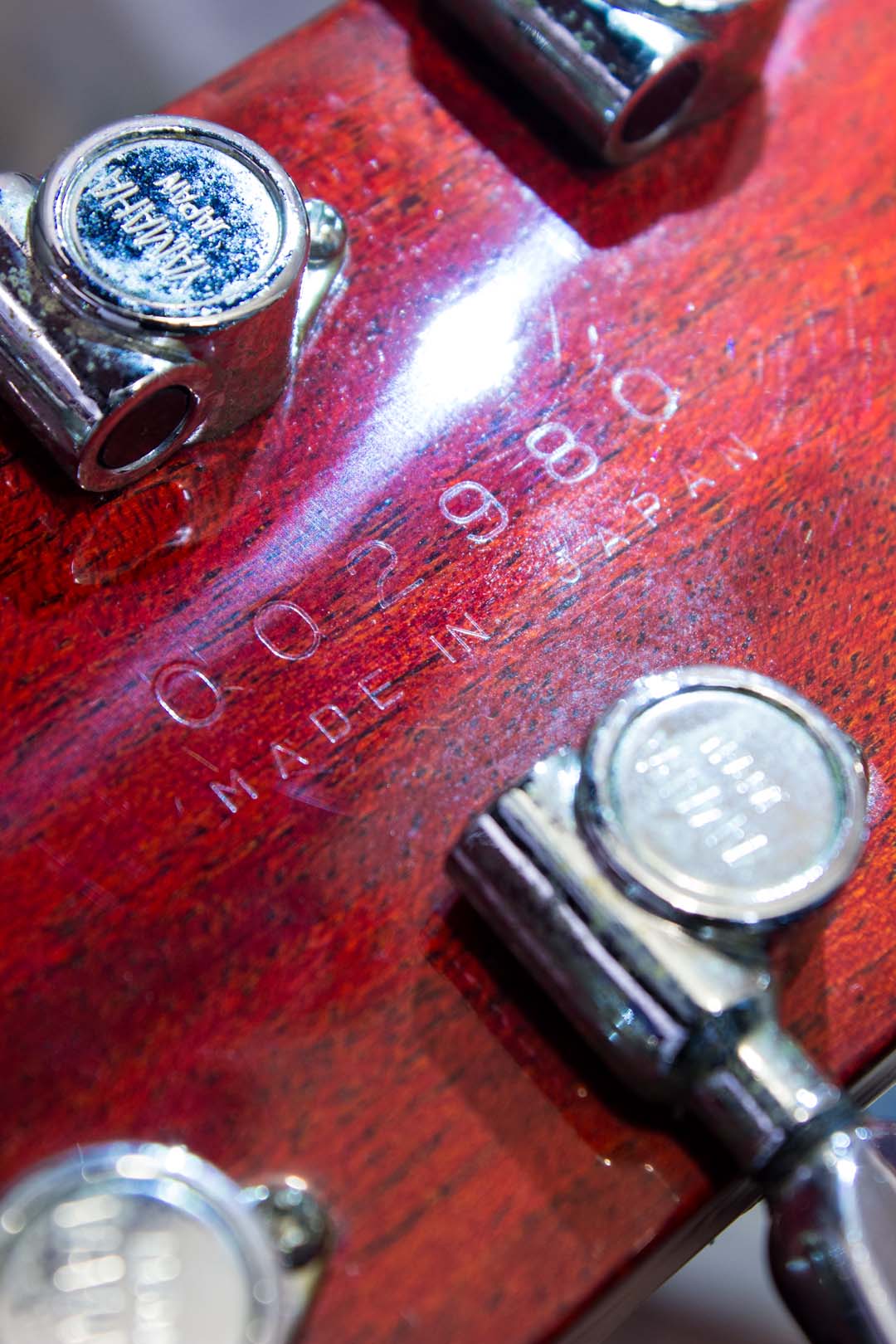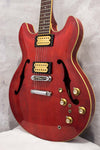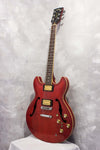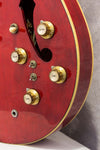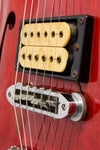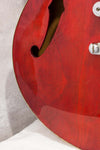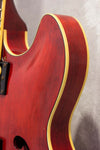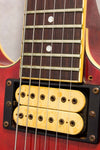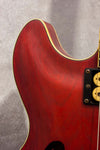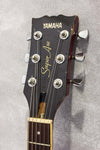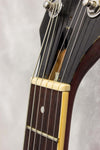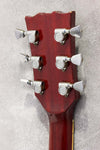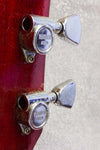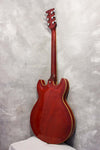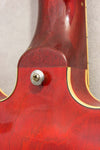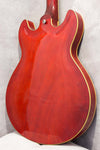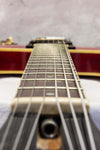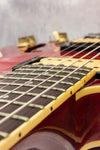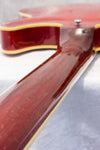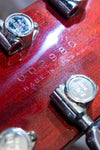 Yamaha SA700, persimmon red, made in Japan 1978. These are a favourite around here, I buy them whenever I get half a chance and they never last long in the shop. The Super Axe was Yamaha's late 70s take on the Gibson ES335, so you get a thinline laminate maple body with a centre block and mildly chunky 59 style neck profile, although the horns and headstock are a slightly different shape. The build quality is outstanding: in the hands, this just feels like it was made with care and love. The body is naturally very resonant, so you feel all the notes in your hands and chest as you play and it lends the tone a woody fullness and complex midrange. The pickups were switched out for set of Dimarzio PAFs at some point; looking at the back of the pickup, one suspects it was several decades ago. The tone is awesome, there's heaps of low end warmth and roundness, matched by a charming eloquent treble, especially chiming with the pickups split to singles via the added switches. These Super Axe models, alongside other 'golden age' MIJ 335 style guitars, are going up in value very steadily, and it's easy to understand why: holy heck, this rules.

Model: Yamaha SA700 'Super Axe'
Made: Japan, 1978 (serial 002980)
Finish: persimmon red gloss
Body: laminate maple with centre block, thinline depth
Neck: one piece mahogany, rosewood board, 12" radius, 24.75" scale
Weight: 4.000kg
Mods: pickups replaced, coil-split switches installed, truss cover removed, guard removed
Pickup: Dimarzio PAF humbucker x2, splittable via switches
Case: none (fits well in these ones if you need one!)

Cosmetic condition notes: mild finish wear. Headstock has some minor marks on the end. The neck is clean and smooth in the hands, minor dimples on the back only. The back has widespread light scuffs and surface scratches, but no major marks. The sides have a few dimples in the elbow area, near the jack and on the bottom horn, as well as a bit of clouding on the binding around the back edge. The front is tidy, just a few light scuffs around the knobs and elbow area as well as some play wear on the horns. Overall: very good condition (8.5/10).

Playing condition notes: Neck is straight, intonation is good, action is low, truss rod works. All electronics tested and working properly. Frets have minor wear, they're in reasonable shape for their age, 7/10 for fret life left. Setup with fresh 11/49 Moonshiners strings.