(SOLD) Yamaha SGV300 Flying Samurai Sonic Blue 2000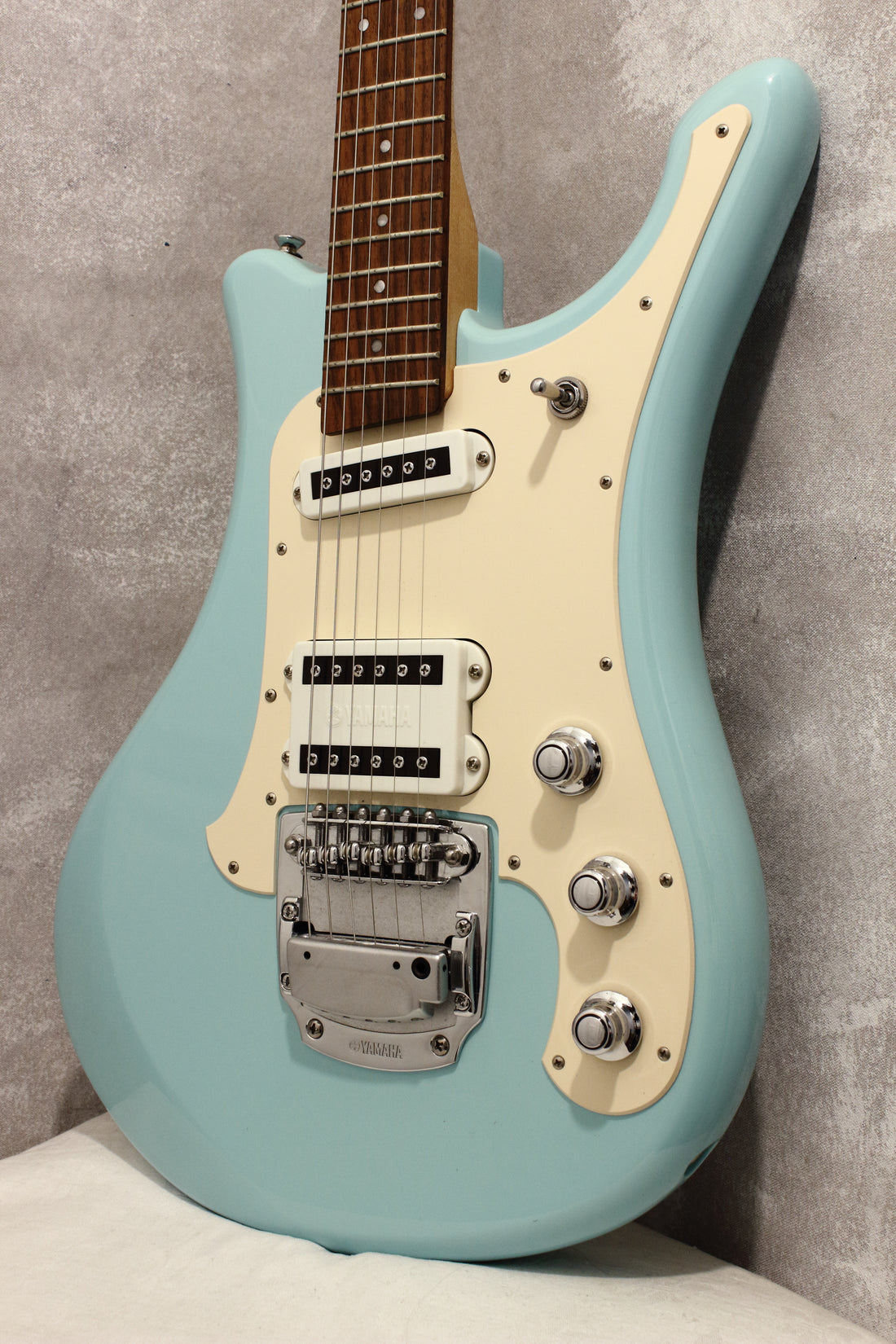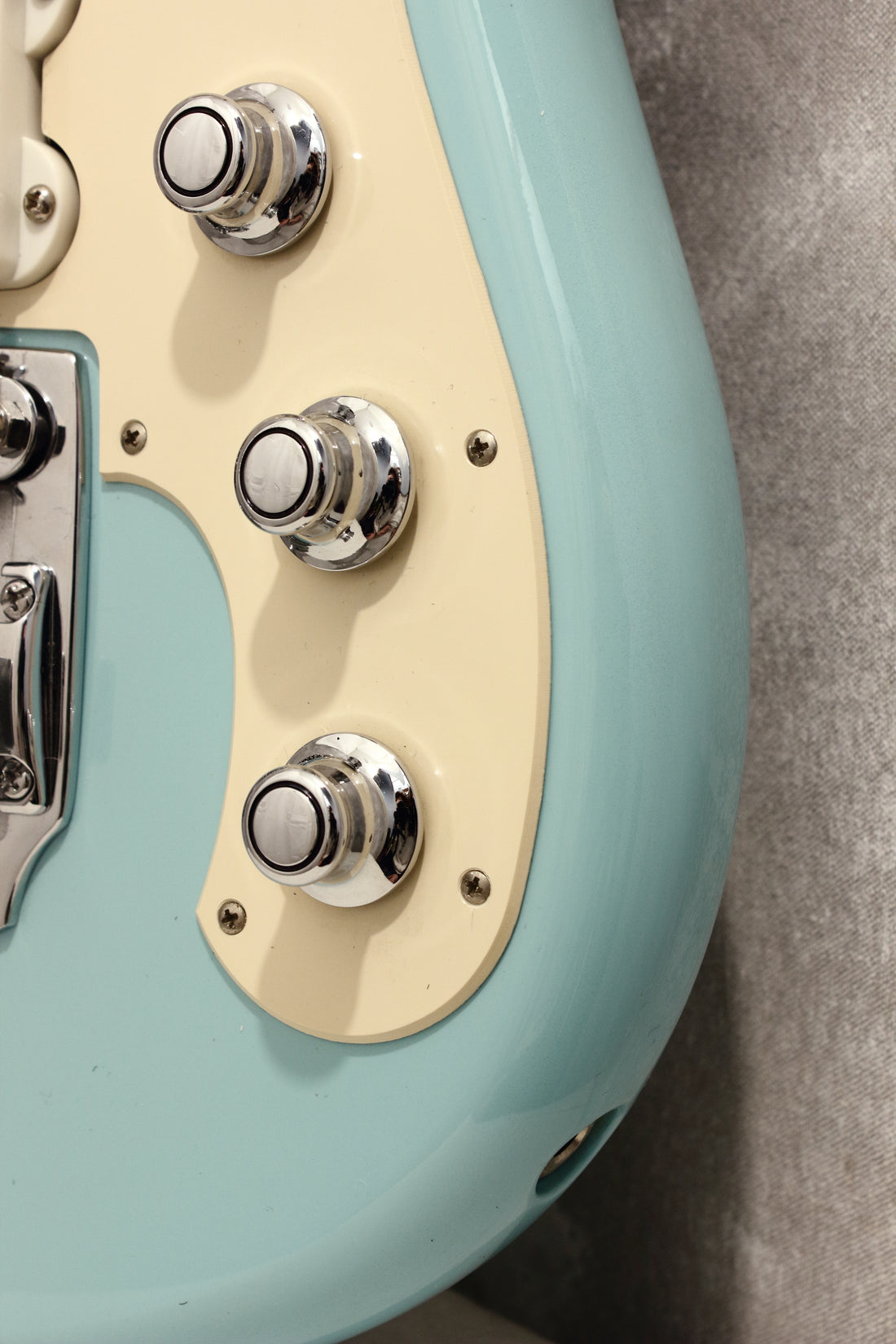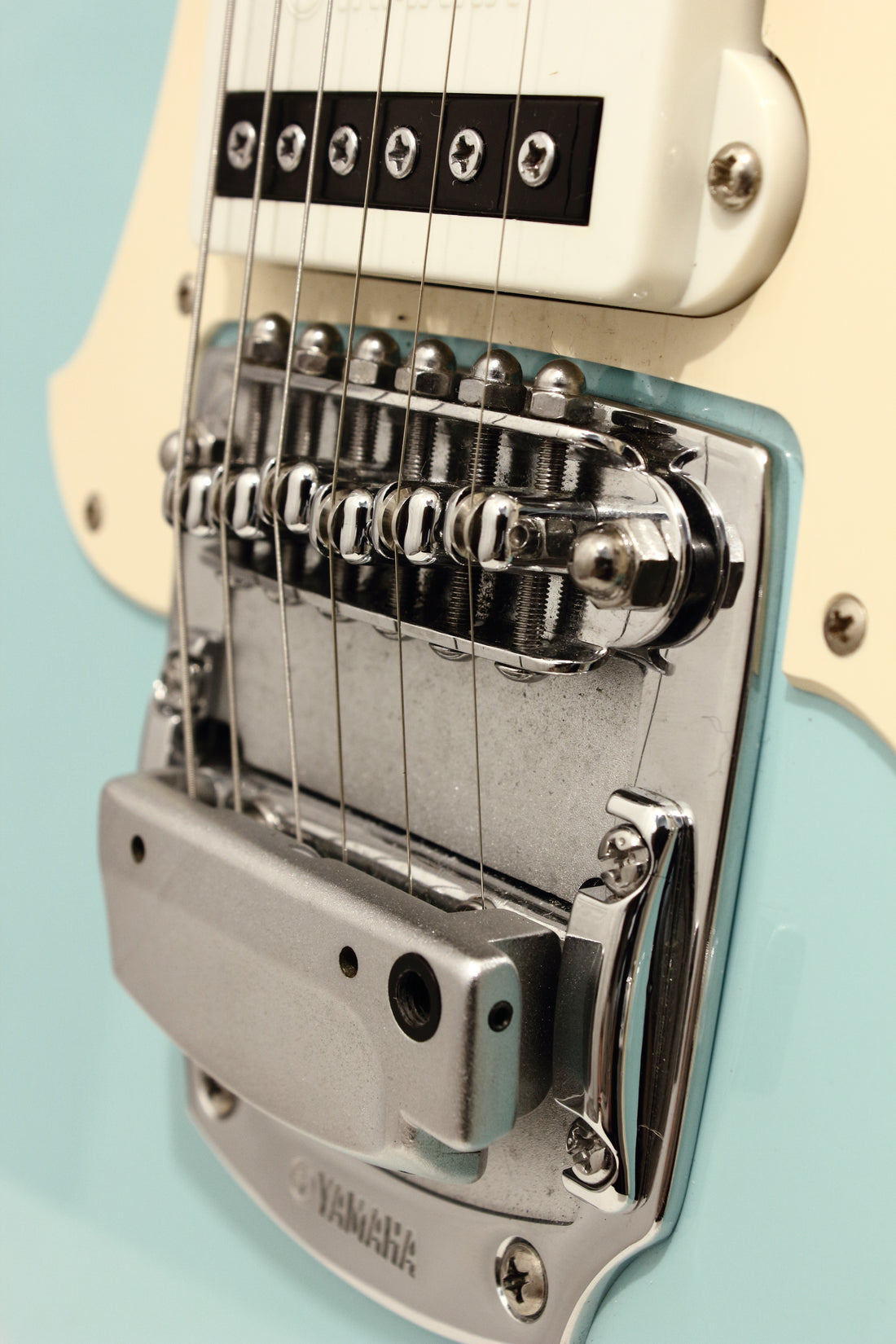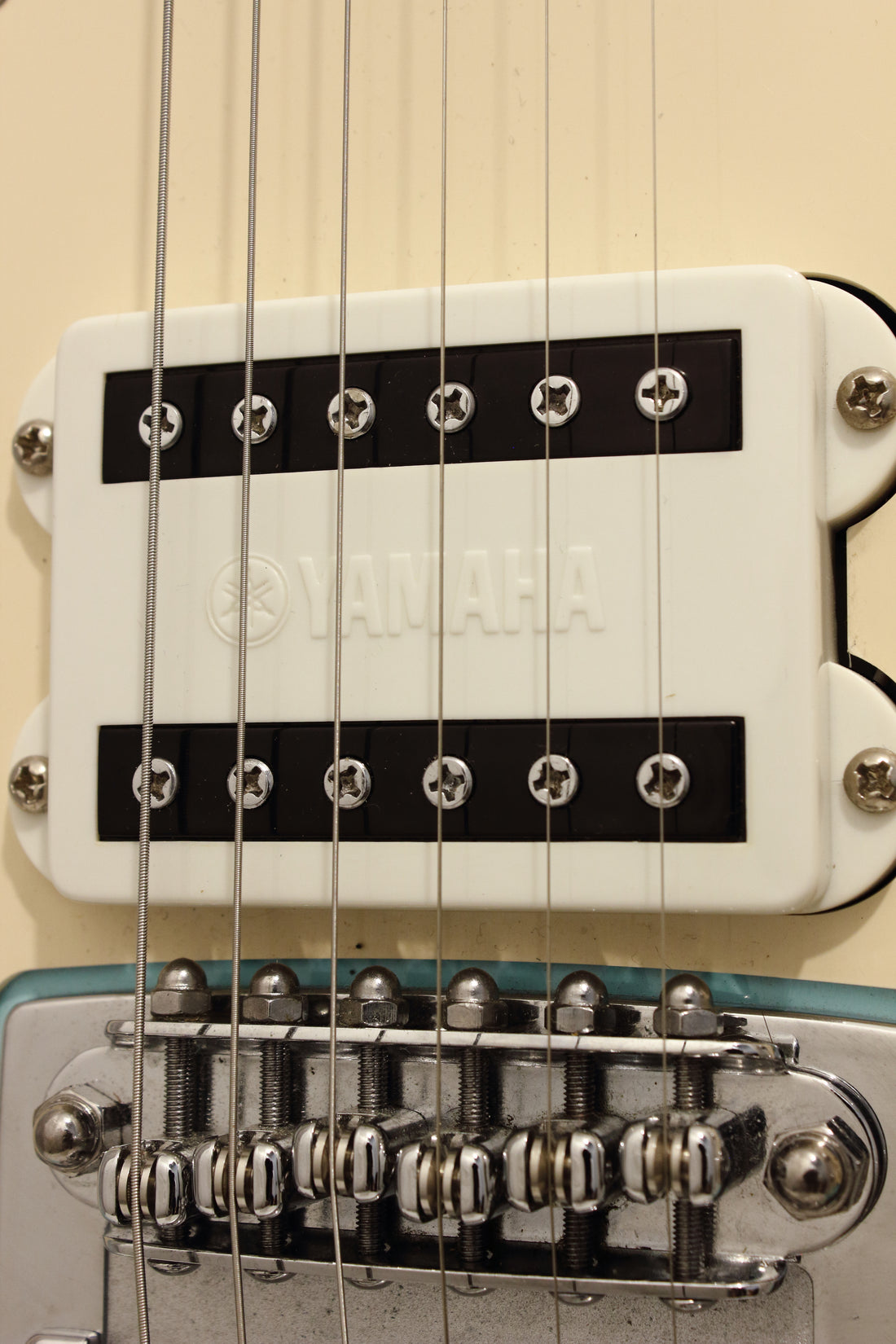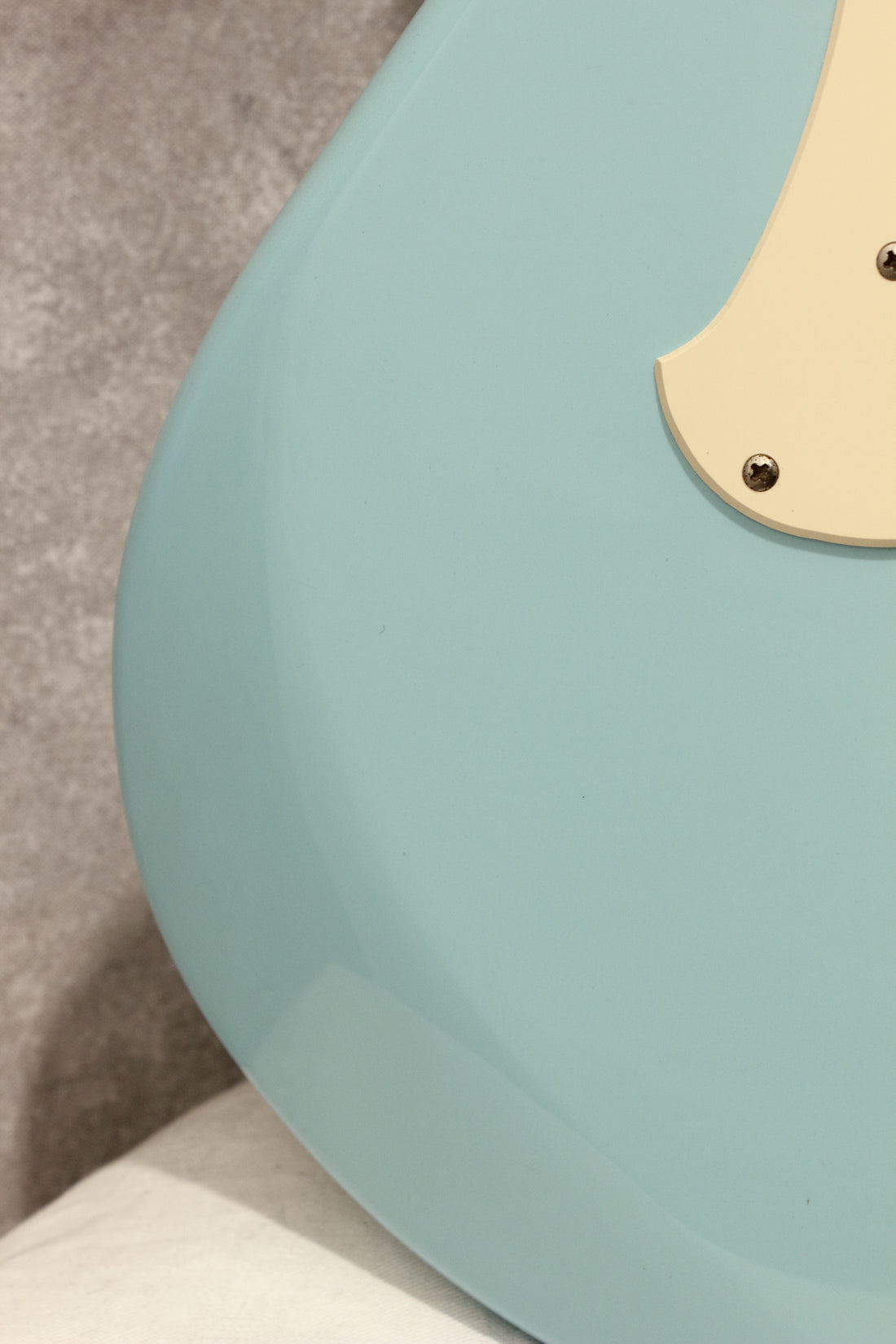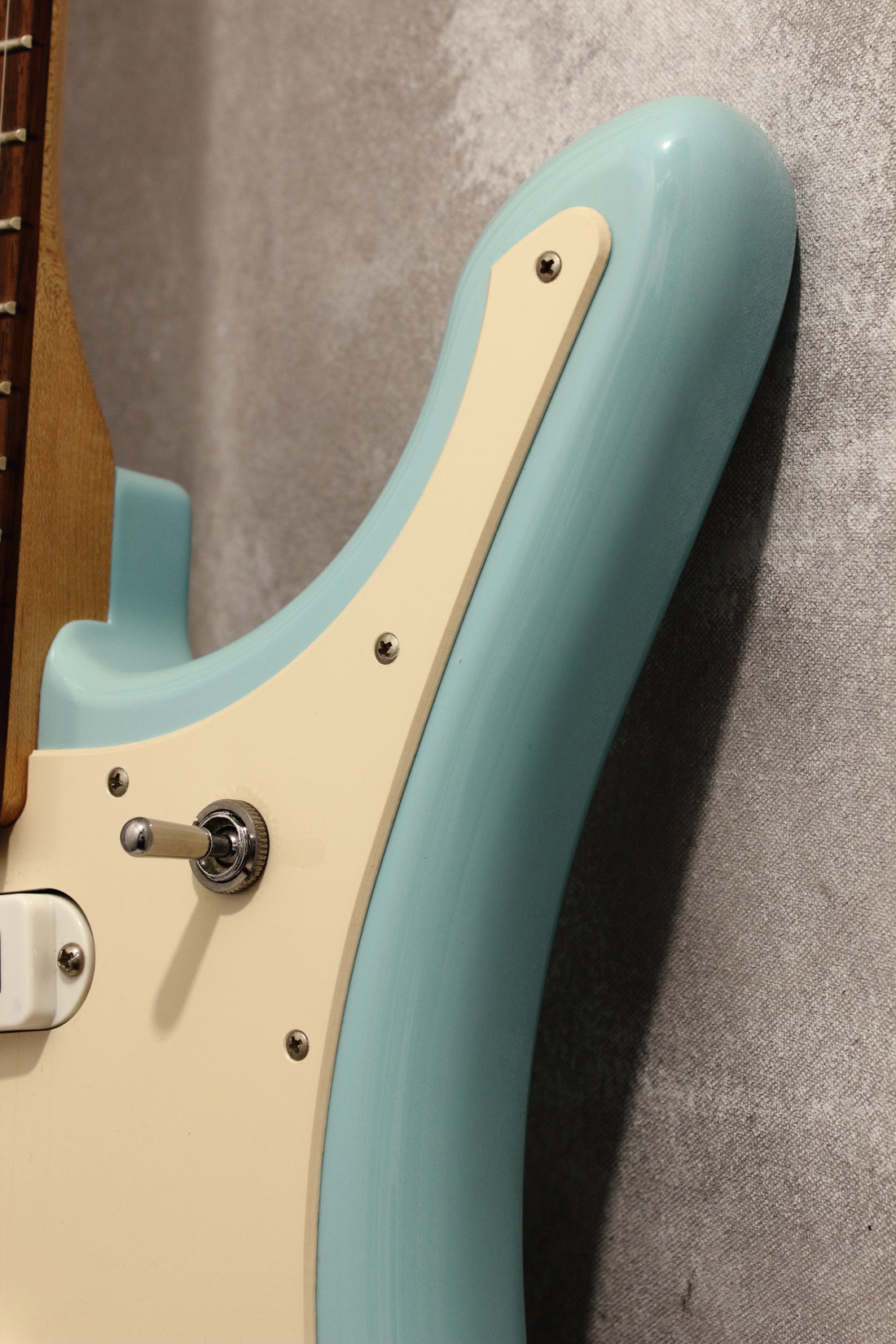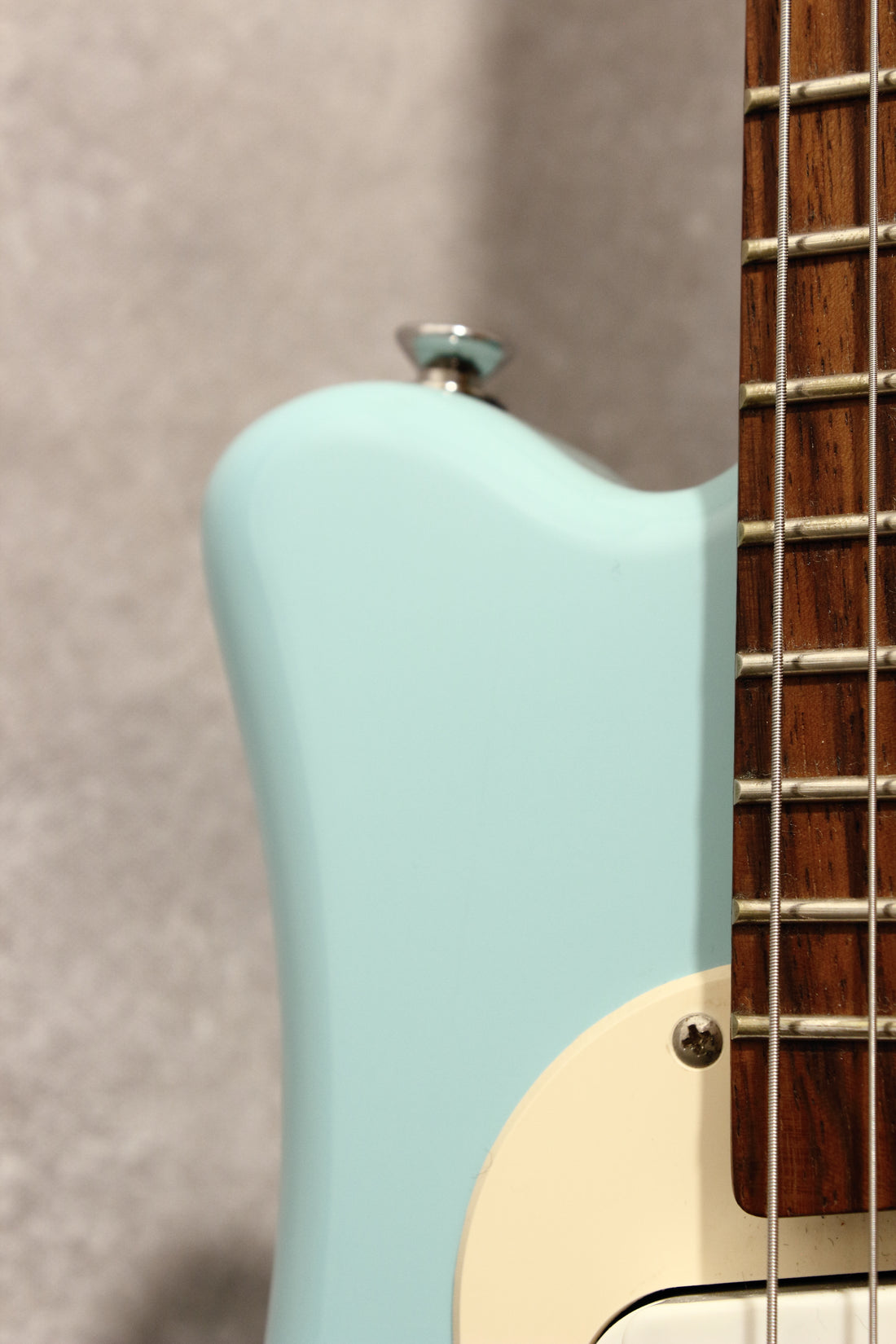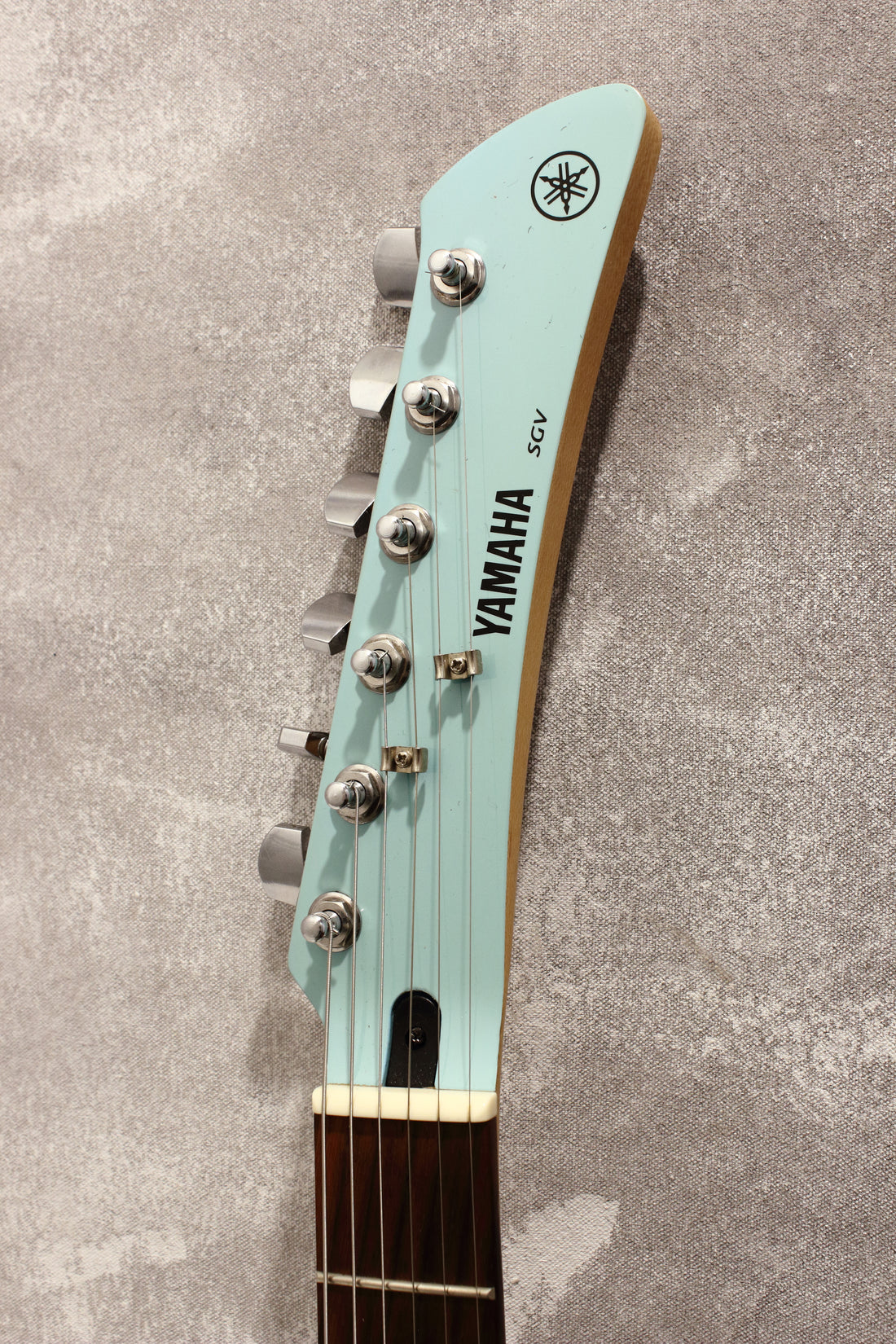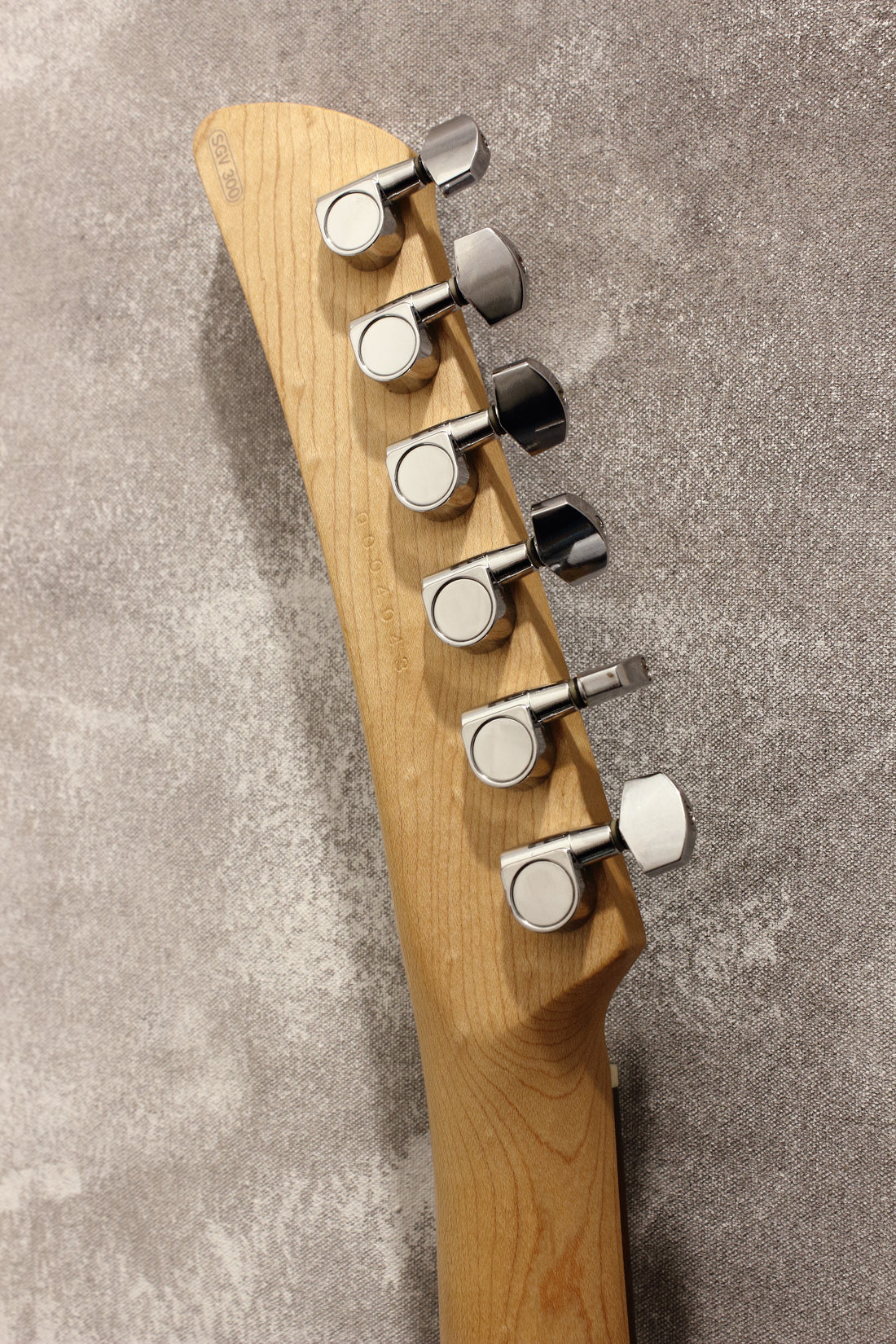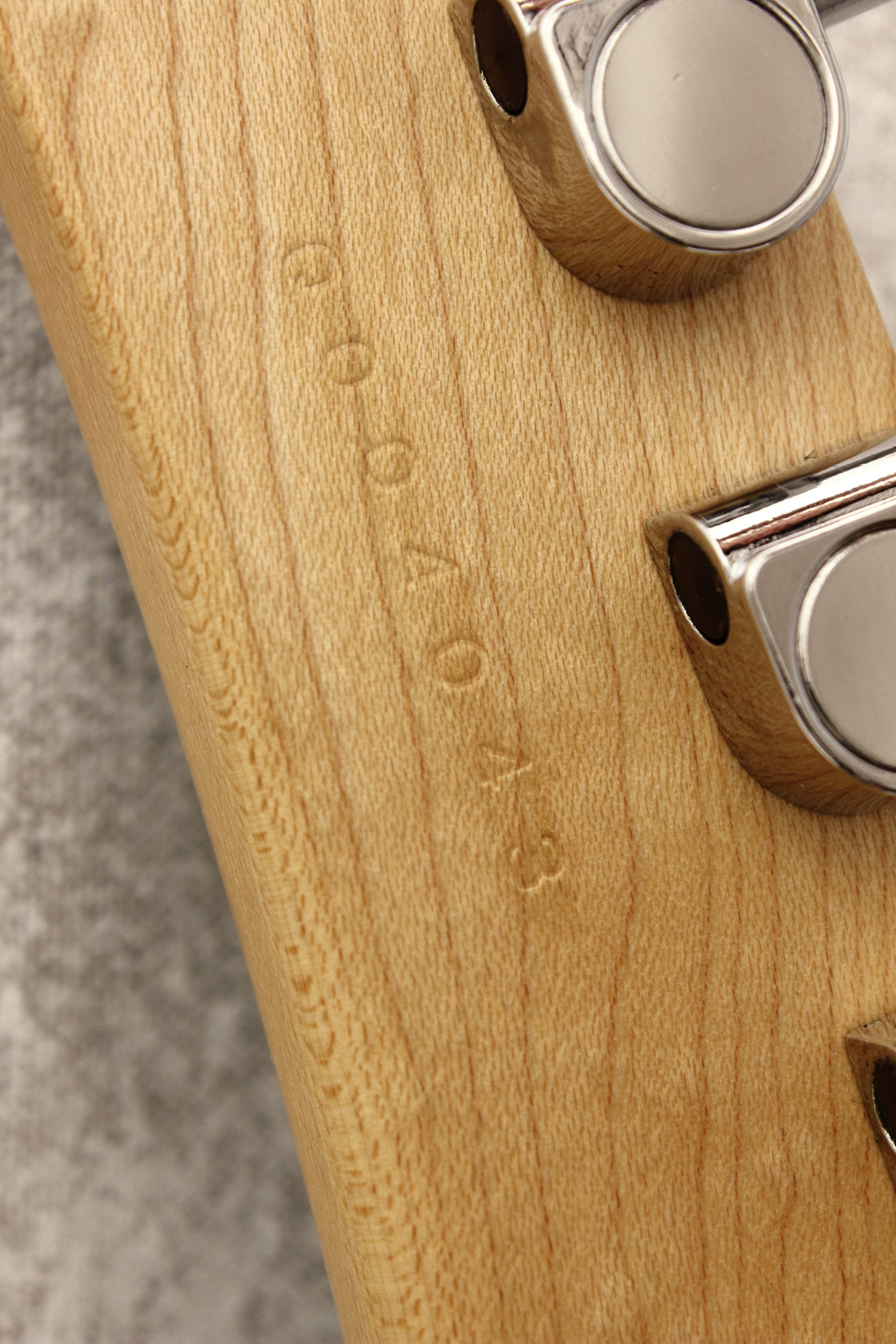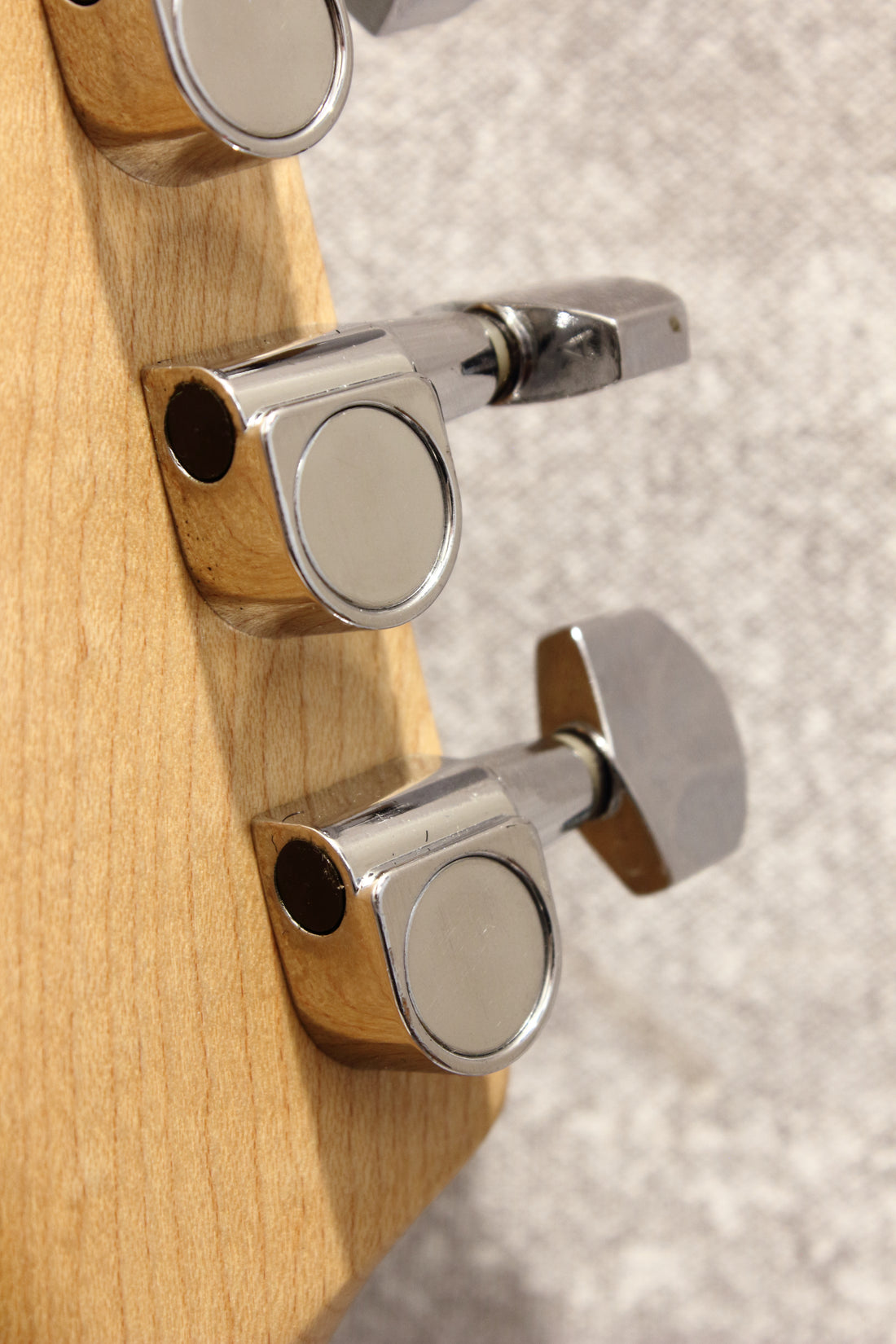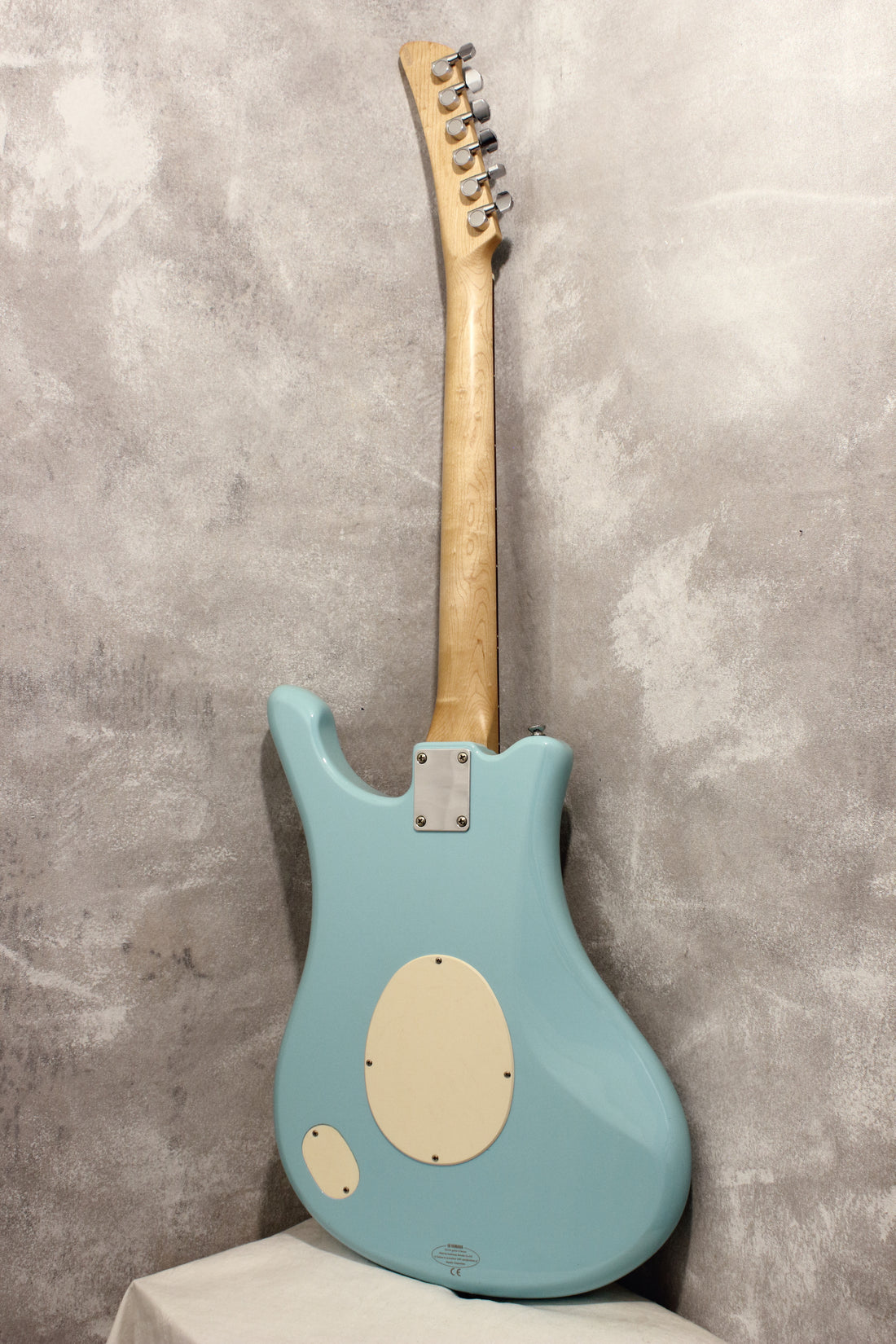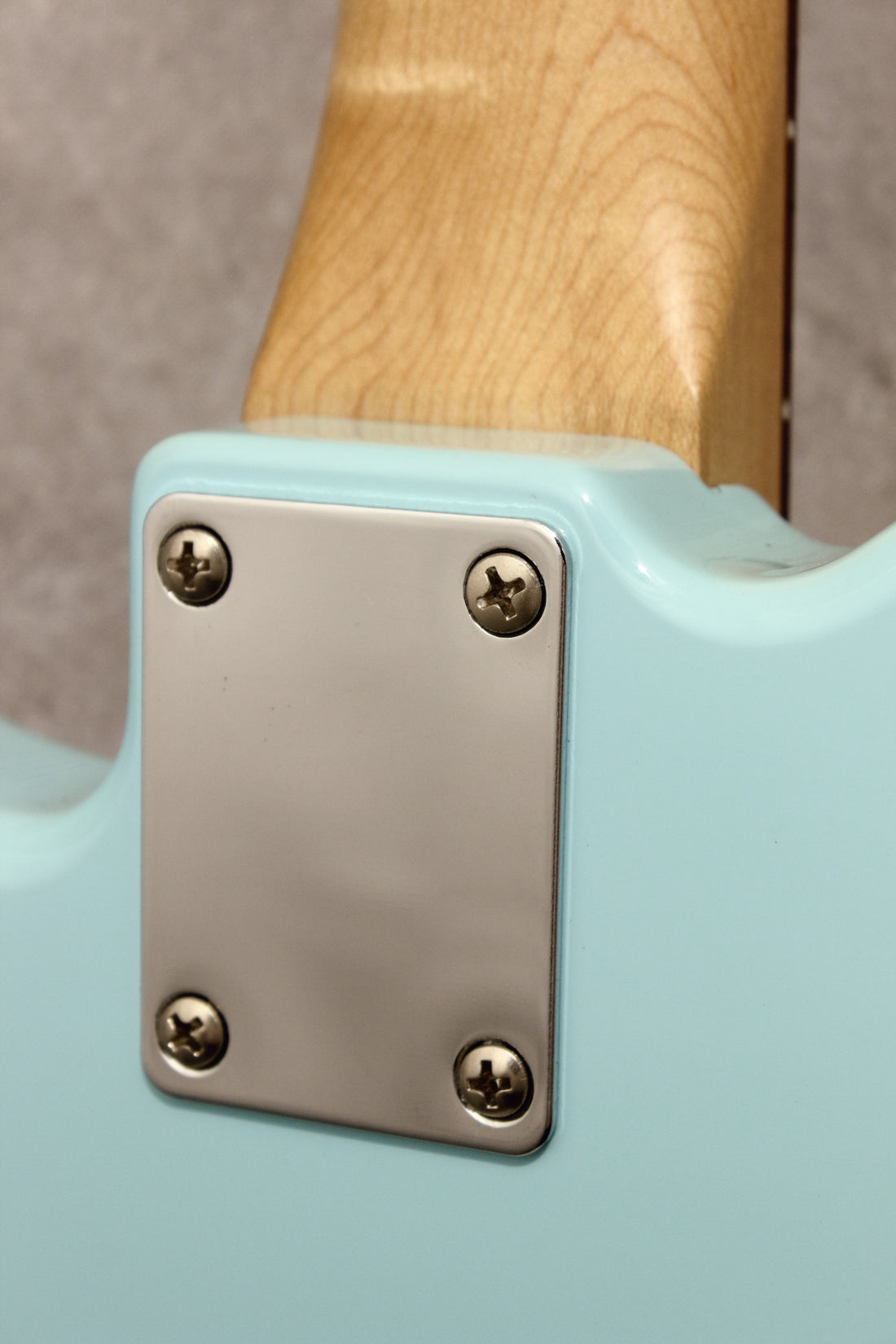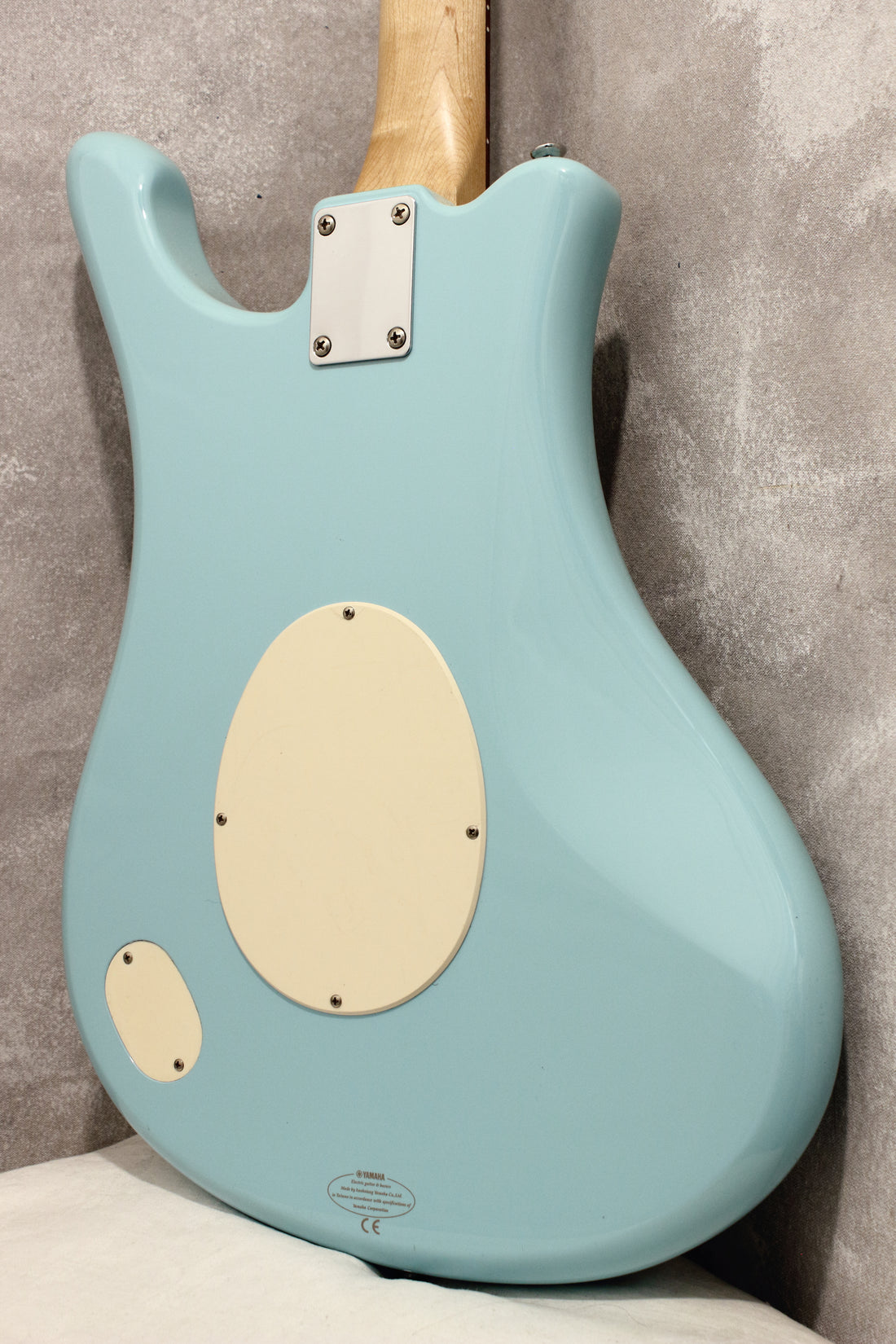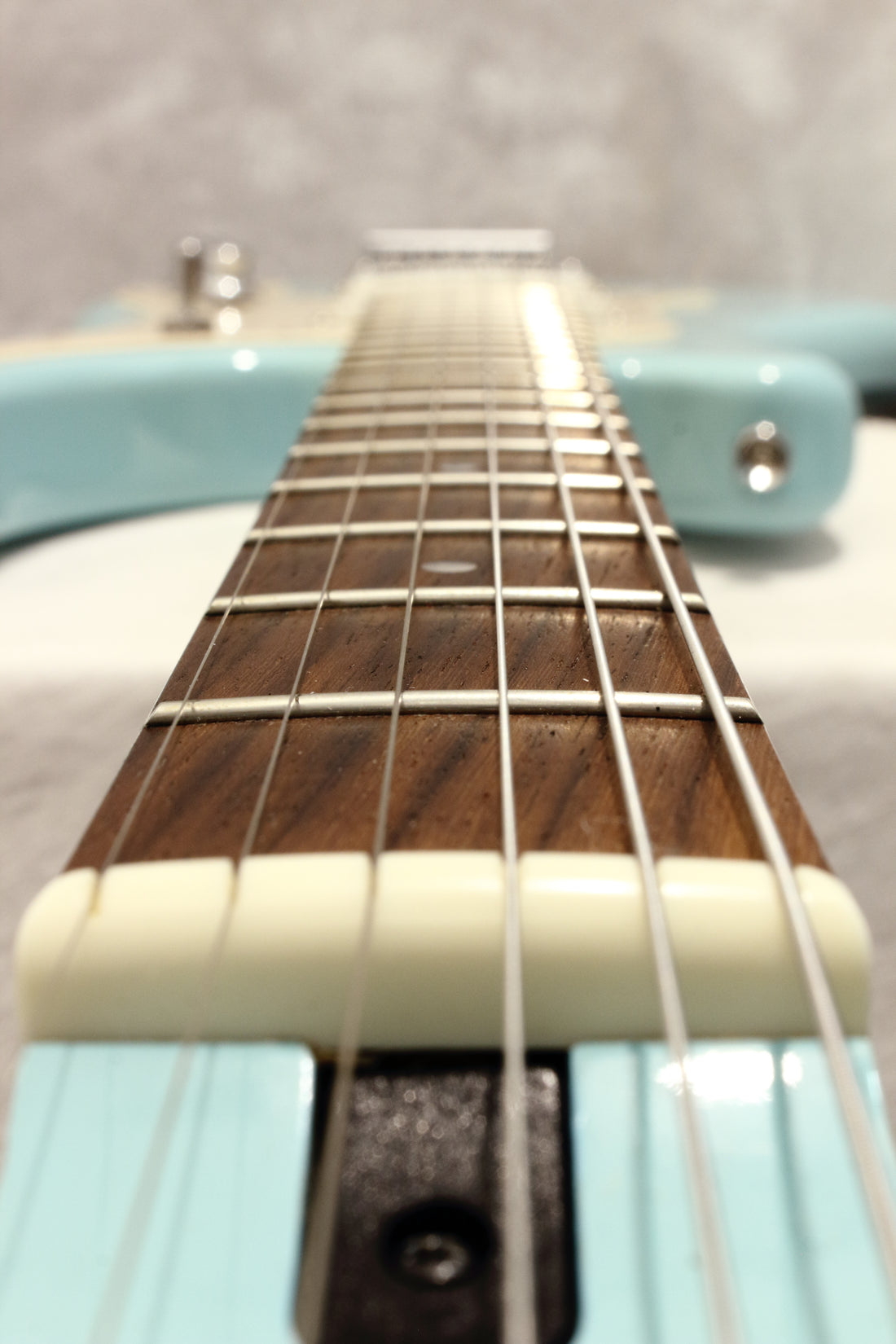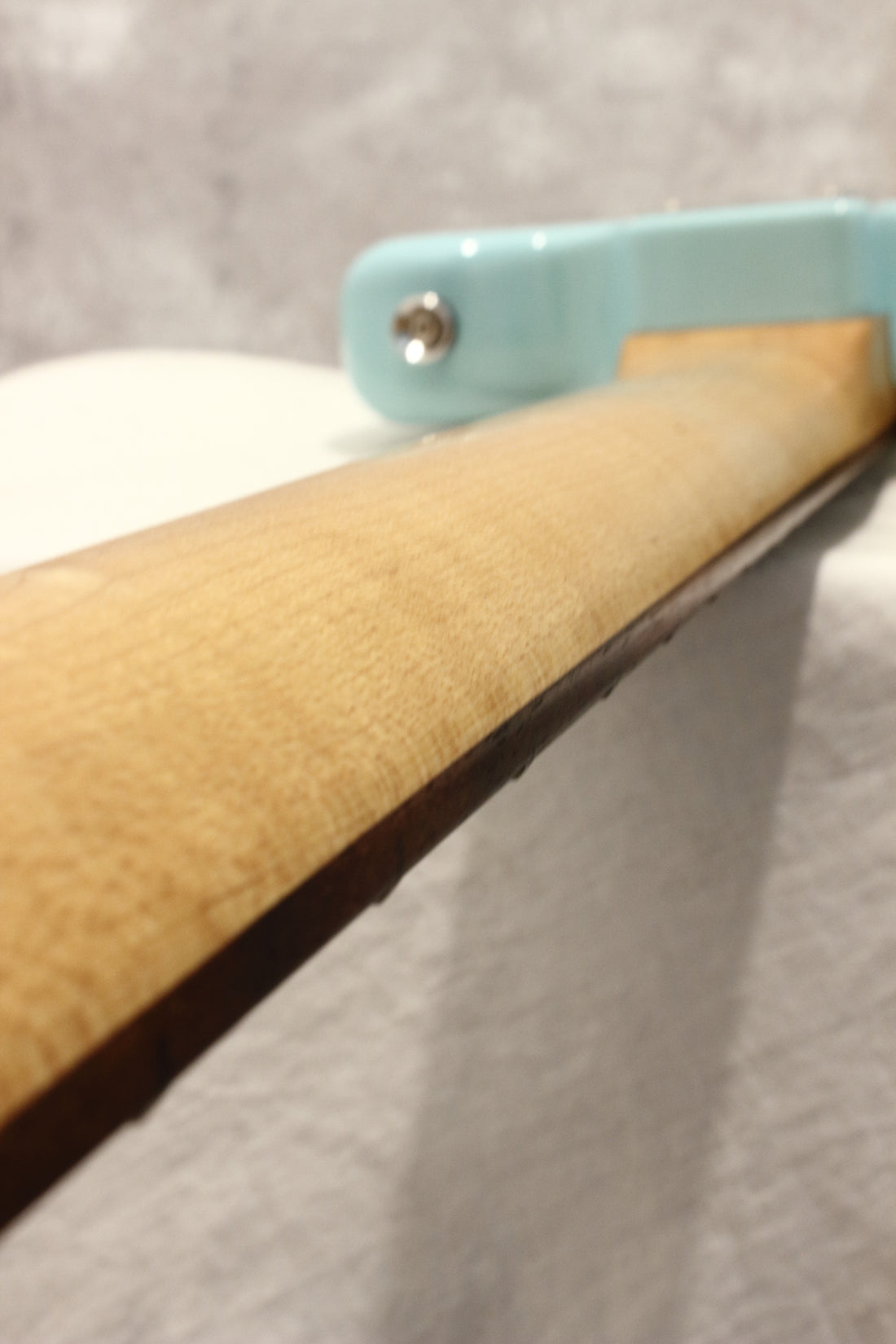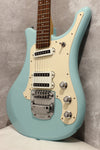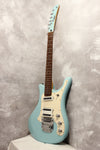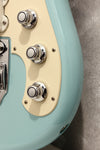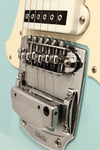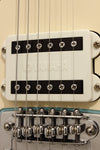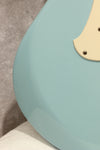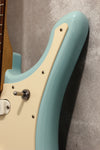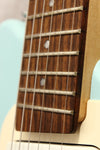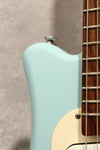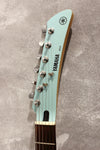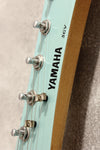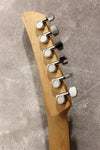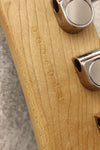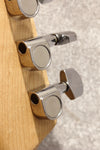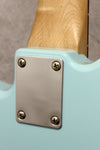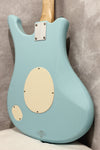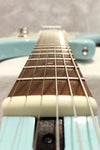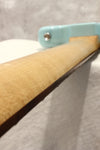 Yamaha SGV300, sonic blue, made in Taiwan 2000. These are possibly the coolest guitars ever... right? The Flying Samurai line launched in 1967 and were some of Yamaha's first-ever electric guitars. Surf rock was beyond massive in Japan in the sixties, so it made sense for the local builders to build guitars accordingly. This one is a reissue model from 2000; why Yamaha doesn't still offer these new is beyond me. The tones on offer are many, varied and excellent. The second tone knob provides some wizardry that allows you to dial in single coil, Strat-style in-between tones and full LP style humbucker tones from the varying positions, which is amazing given the original circuit design came from the sixties. There's a lovely percussive bark to the tone that flavours all the options, somewhere between an SG and a Mustang, but with plenty of variation at your fingertips. This one is wearing a gorgeous coat of lightly faded sonic blue and is in remarkable condition for two decades on Earth. I'm a huge fan of these and they seldom last long around here, so spice up your life Samurai-style and thank me later!
Model: Yamaha SGV300
Made: 2000, Taiwan (serial QO04043)
Finish: banana yellow, gloss poly
Body: alder
Neck: maple with rosewood board, 24.75" scale, 12" radius, slim C shape
Mods: none
Weight: 3.810kg
Pickups: Yamaha single coil x3
Case: basic non-original gig bag
Cosmetic condition notes: minor finish wear. The headstock has a couple of dimples on the end. The neck is clean and smooth in the hands, no major marks. The back has a couple of light scuffs but no major marks. The sides have a couple of light scuffs in the elbow area and near the jack, no mjaor marks. The front is nice and clean, just some minor play wear on the guard and horns. Overall: excellent condition (9/10).

Playing condition notes: Action is low, neck is straight, intonation is good, truss rod works. All electrics tested and working properly. Frets have minor wear only, 9/10 for fret life left. Wearing fresh 11-49 Moonshiners strings.