(SOLD) Yamaha SS-300 Candy Apple Red 1982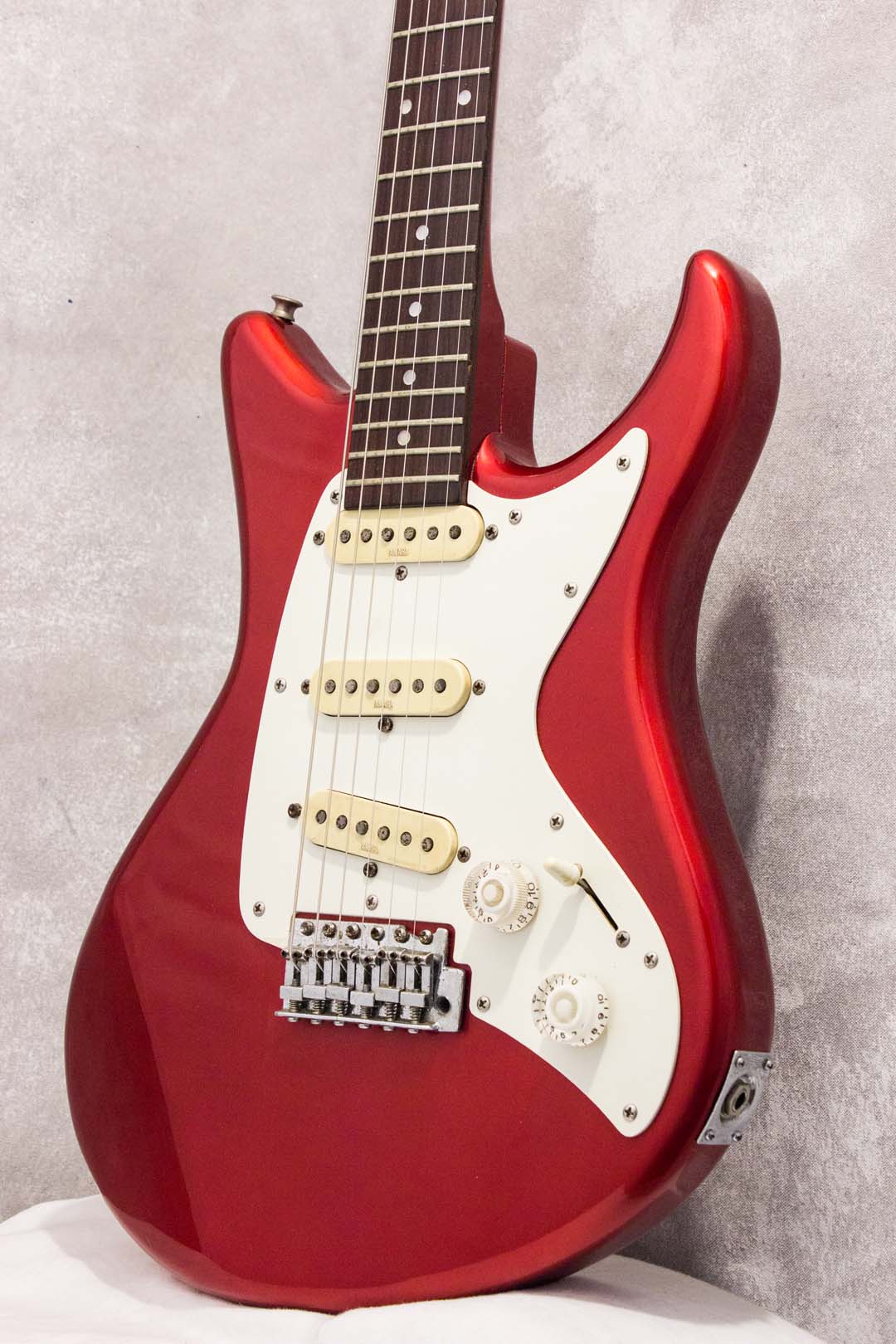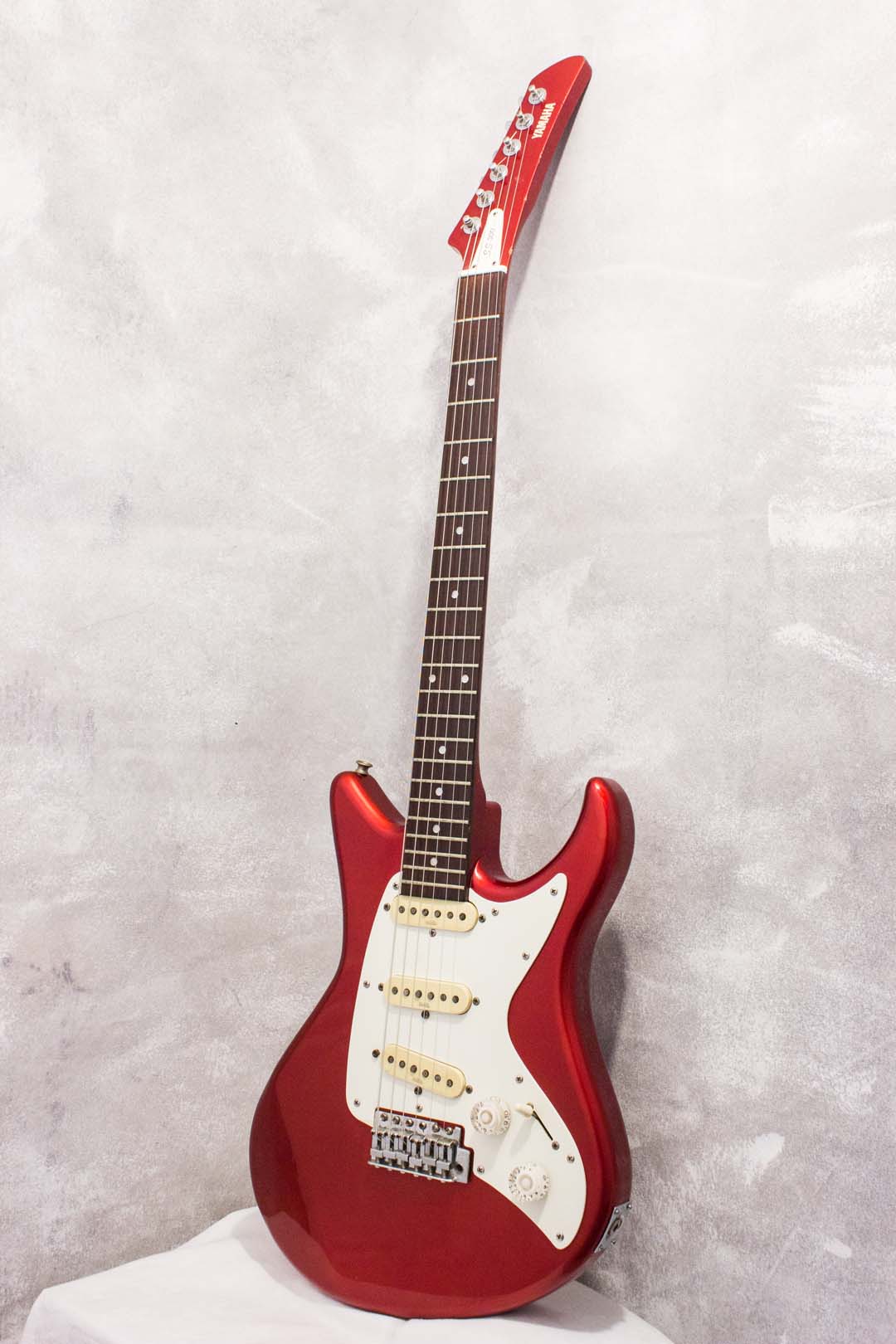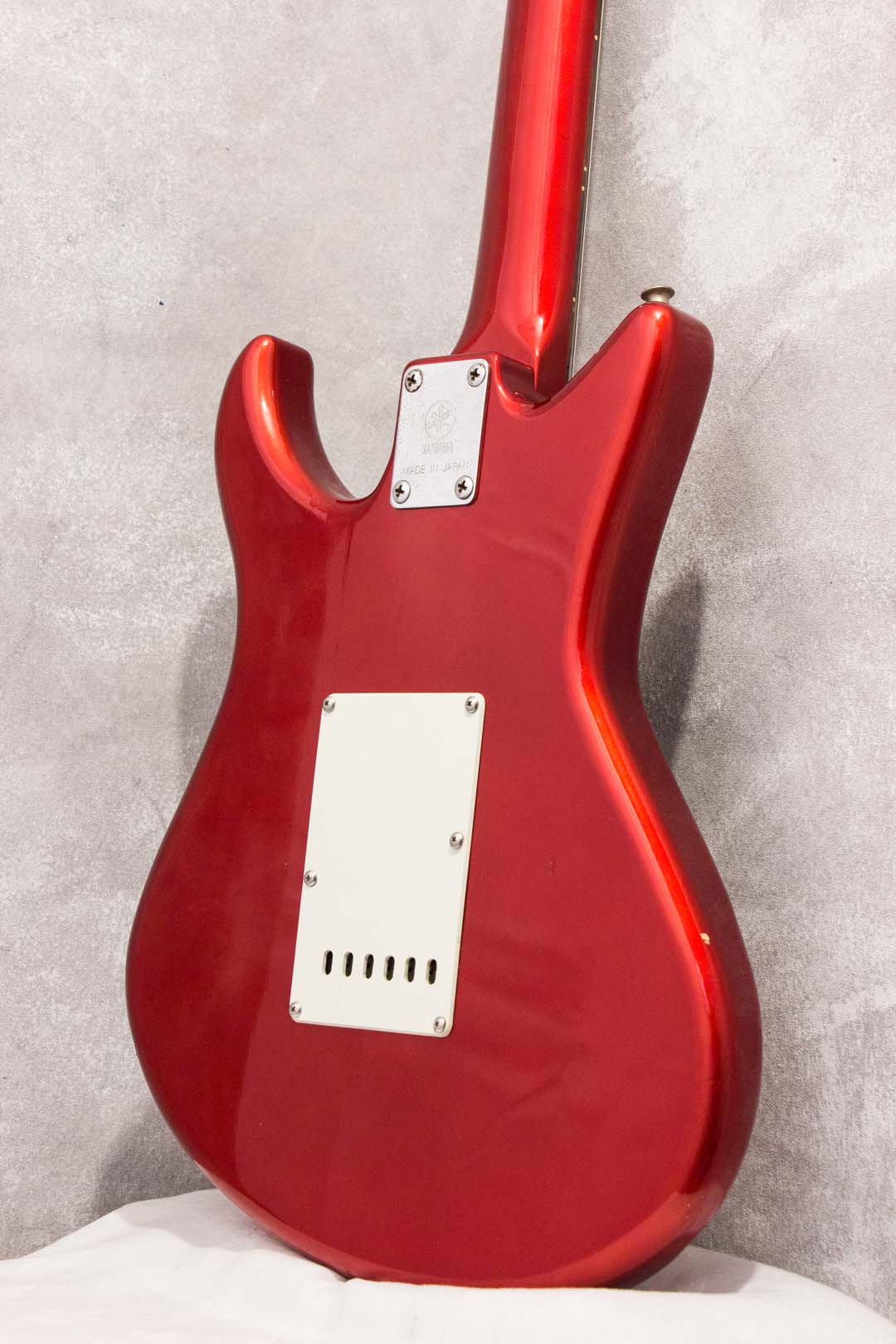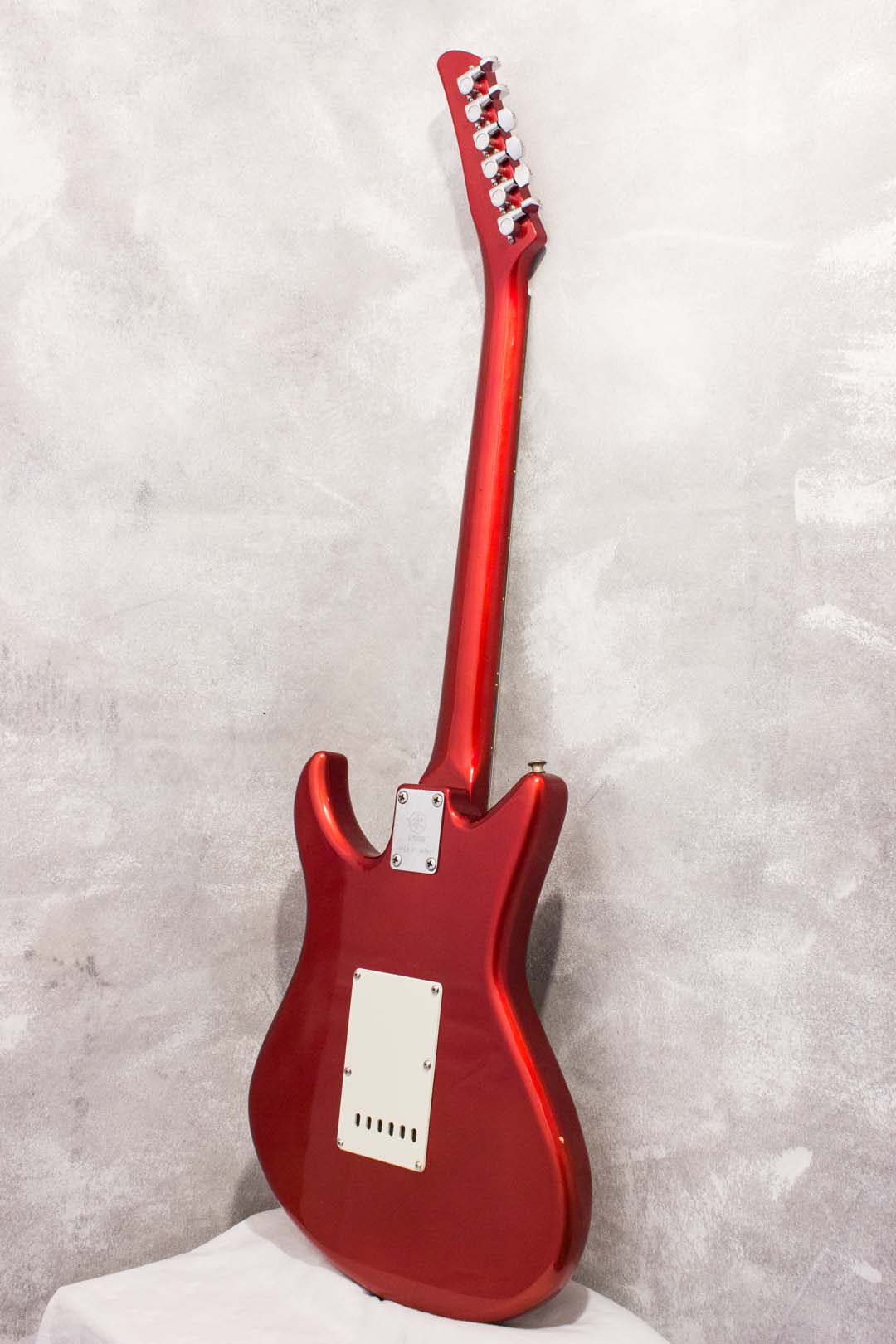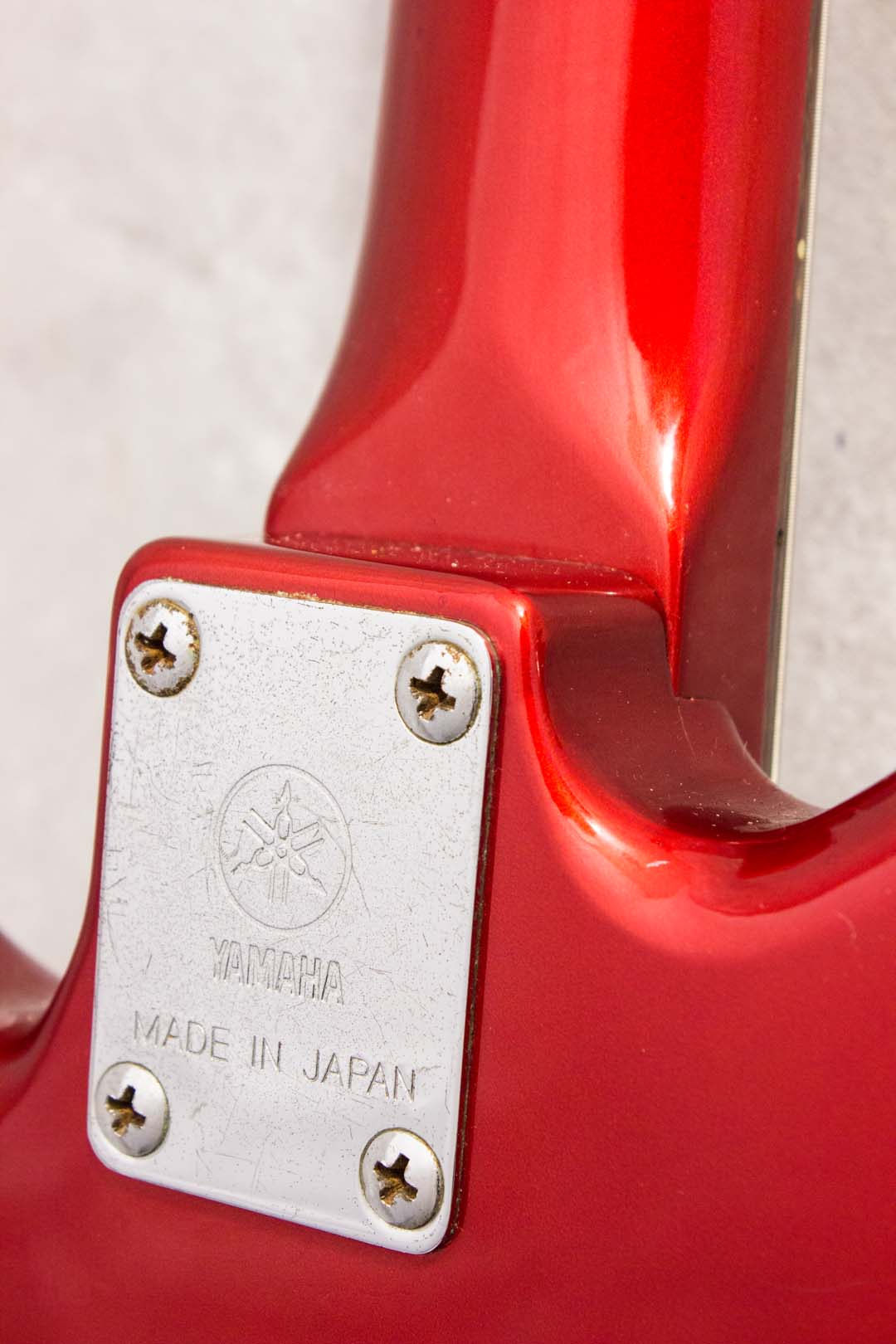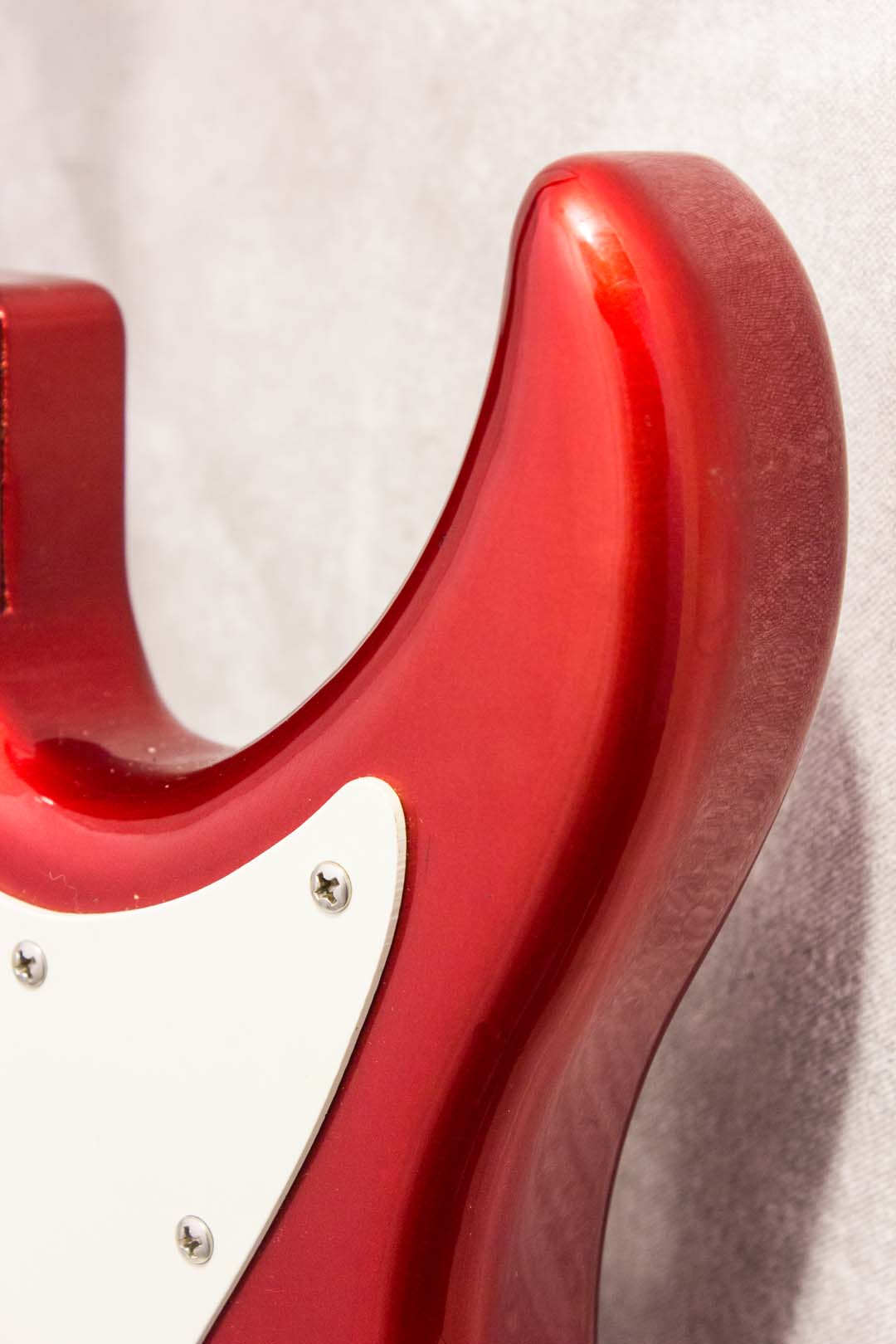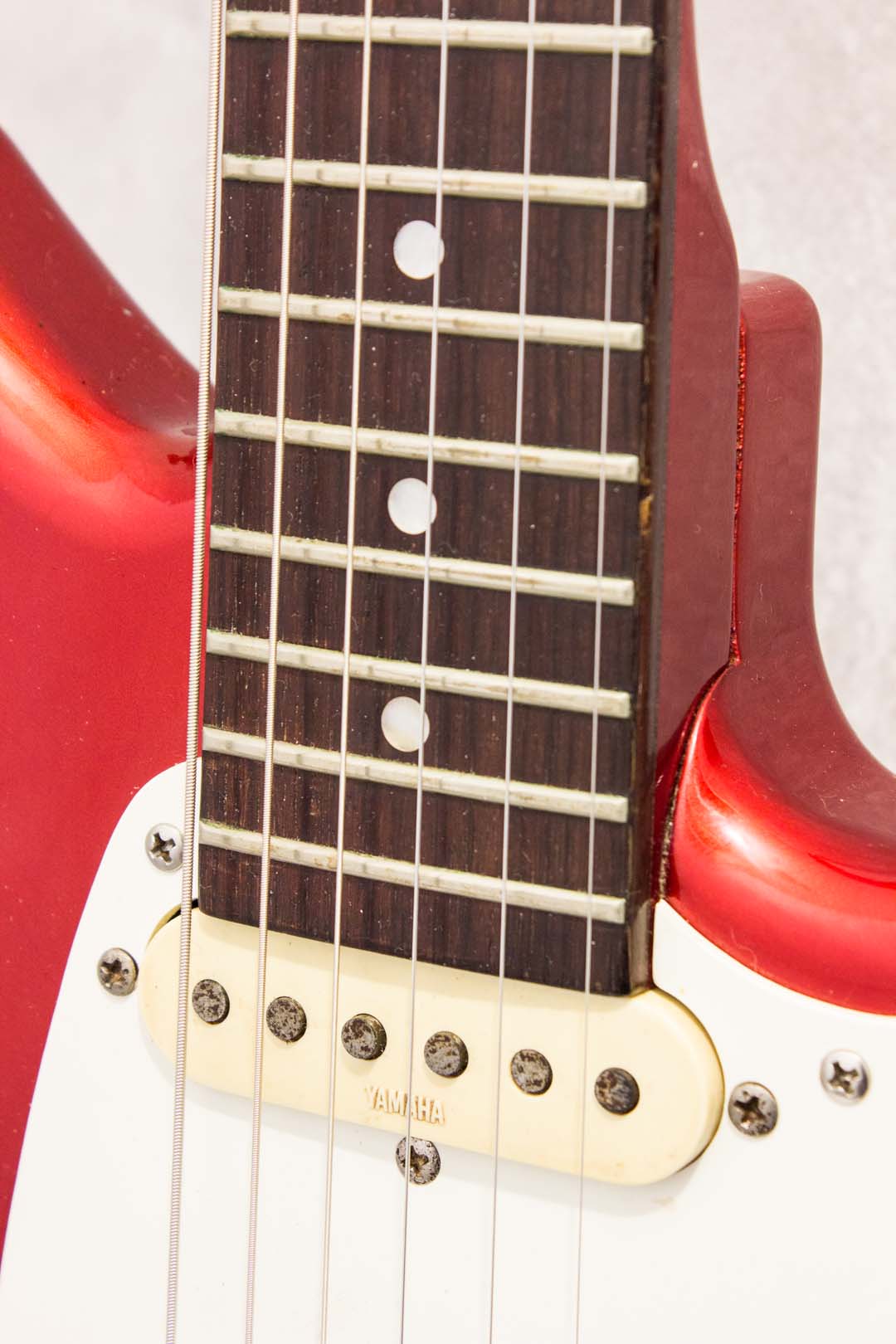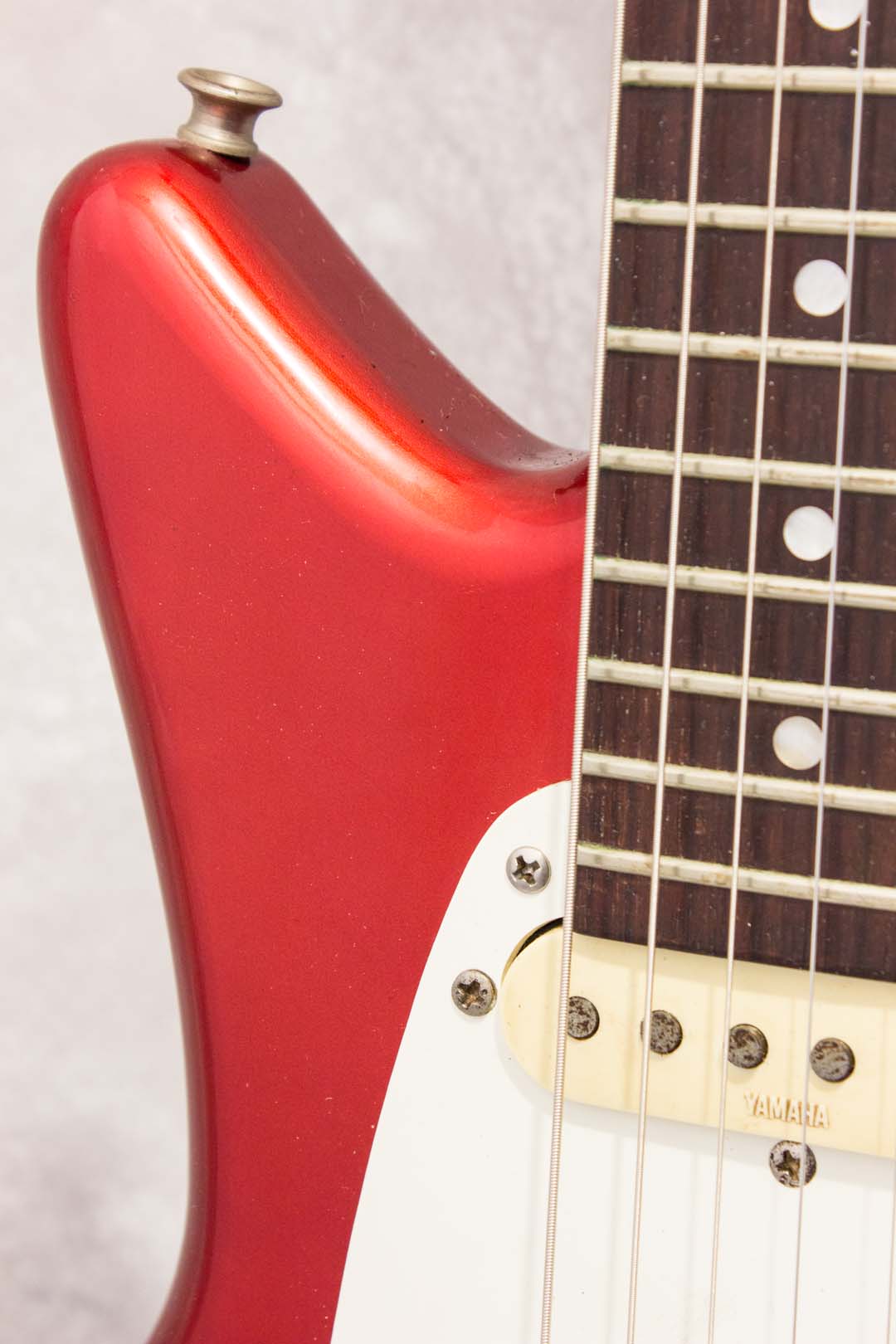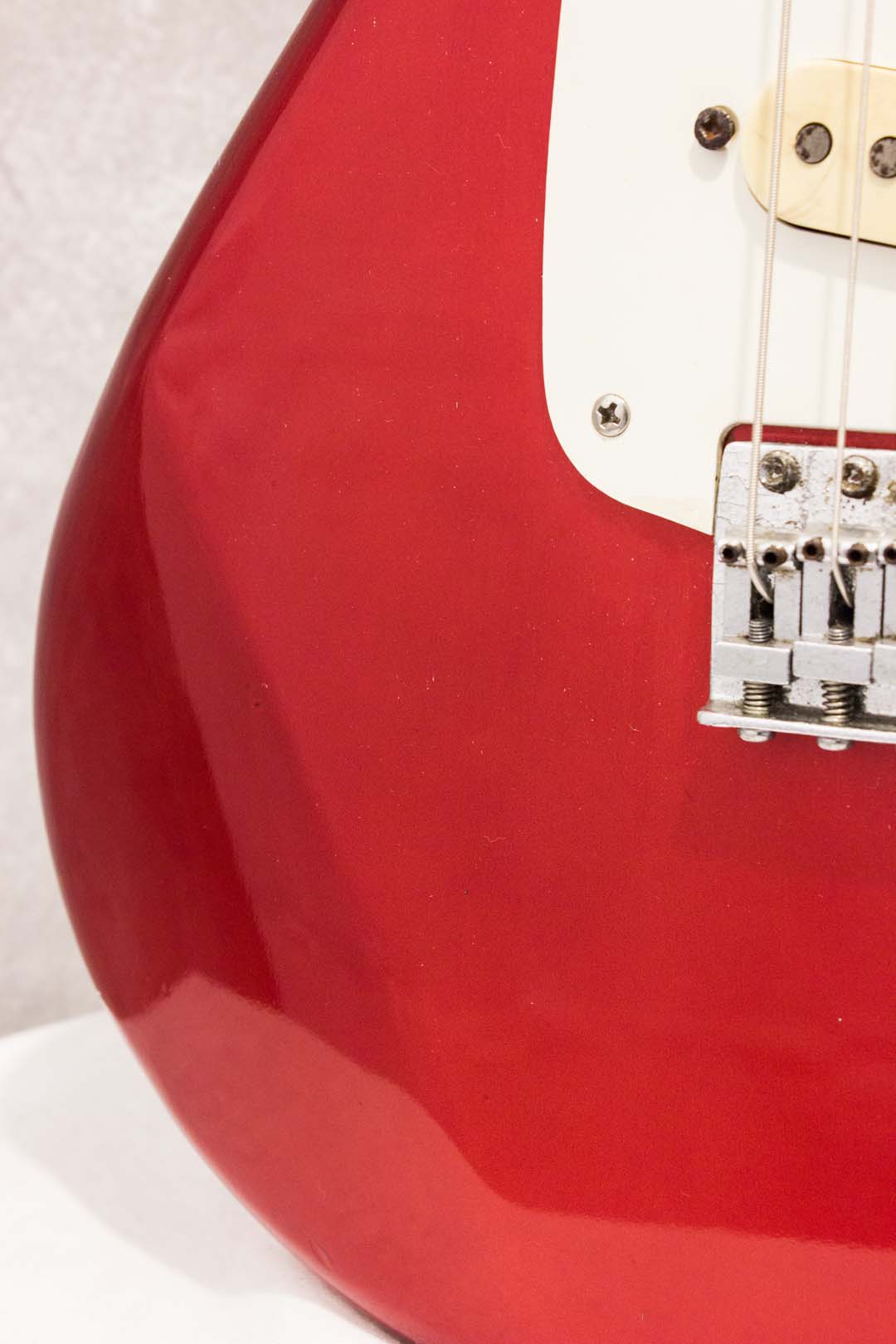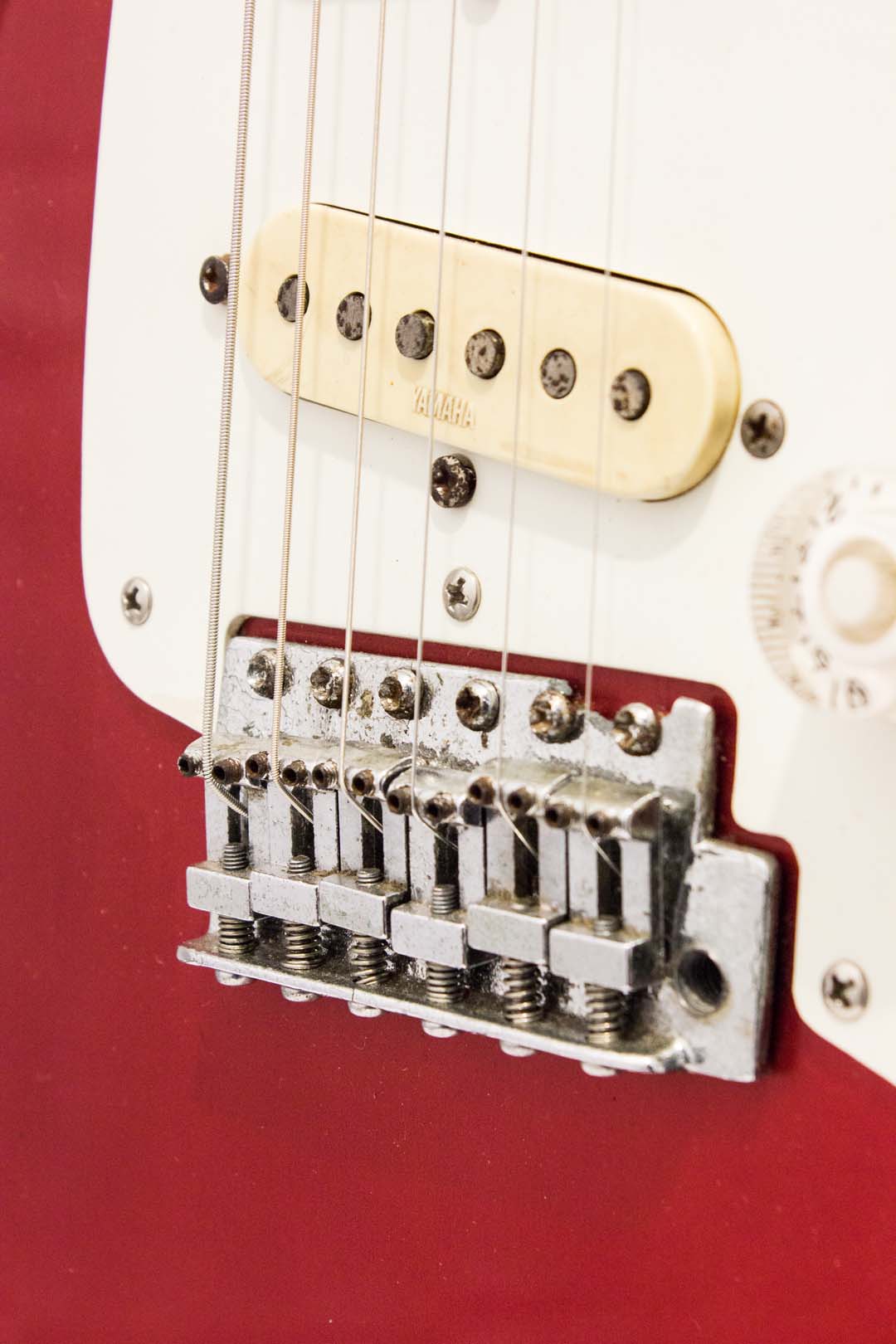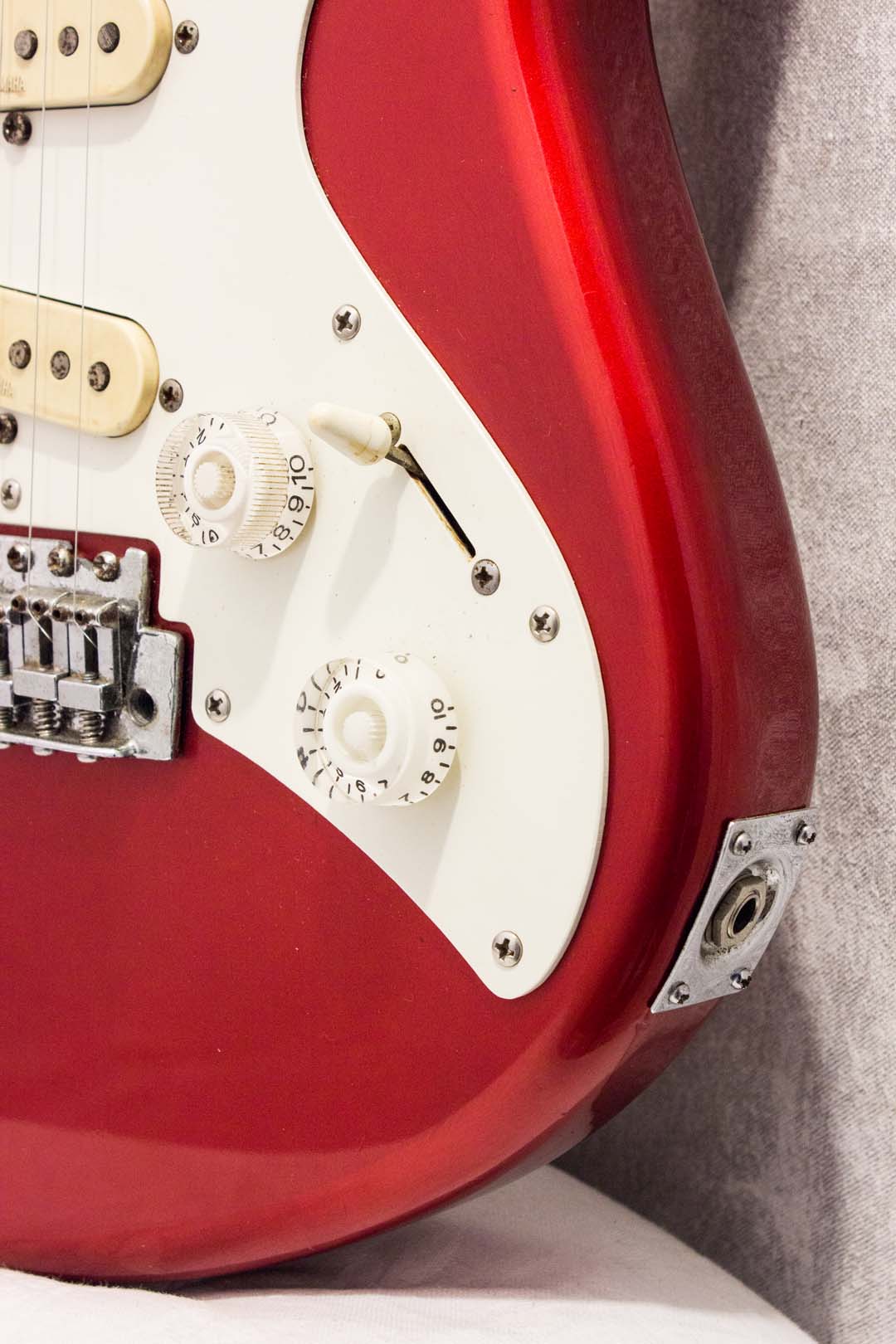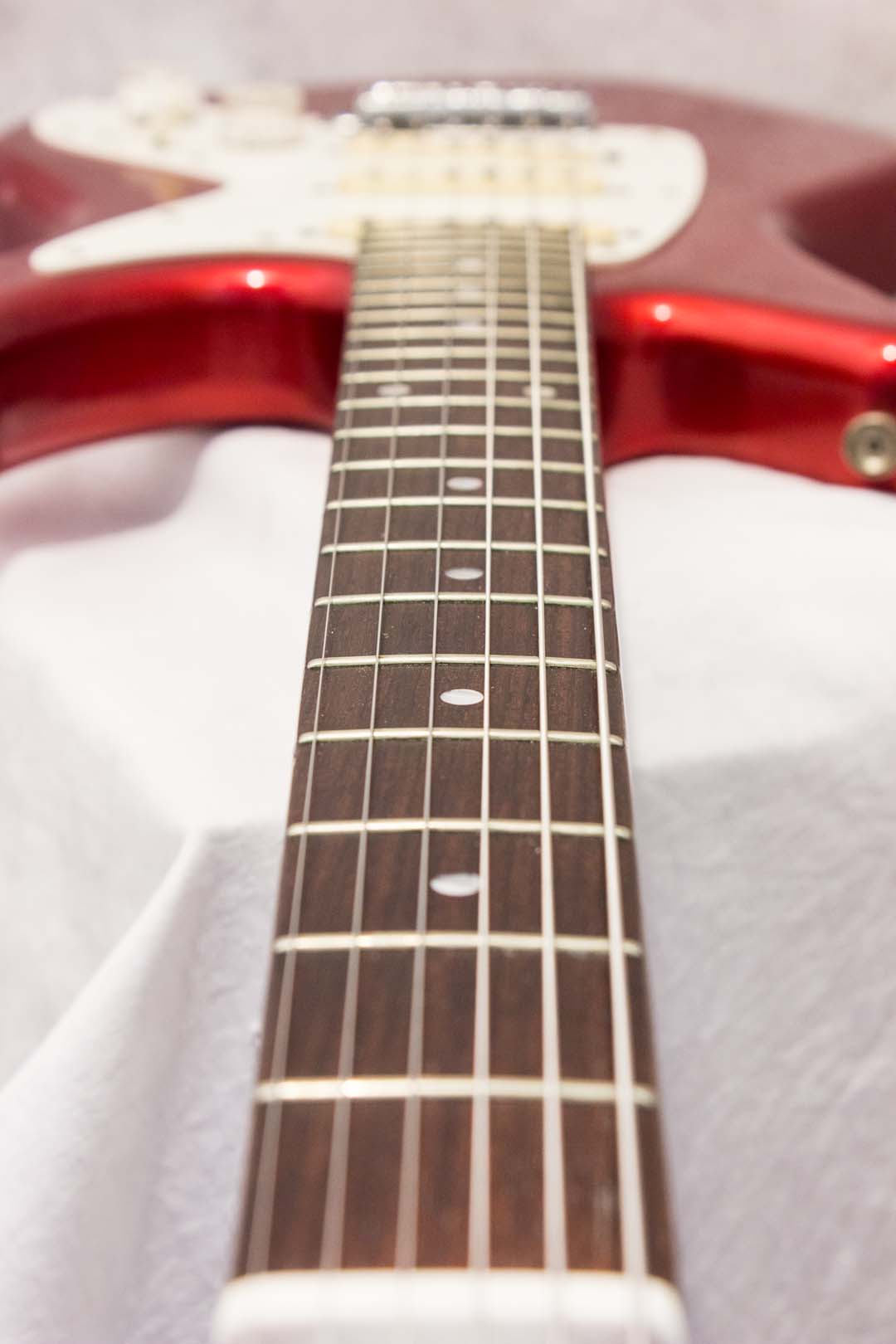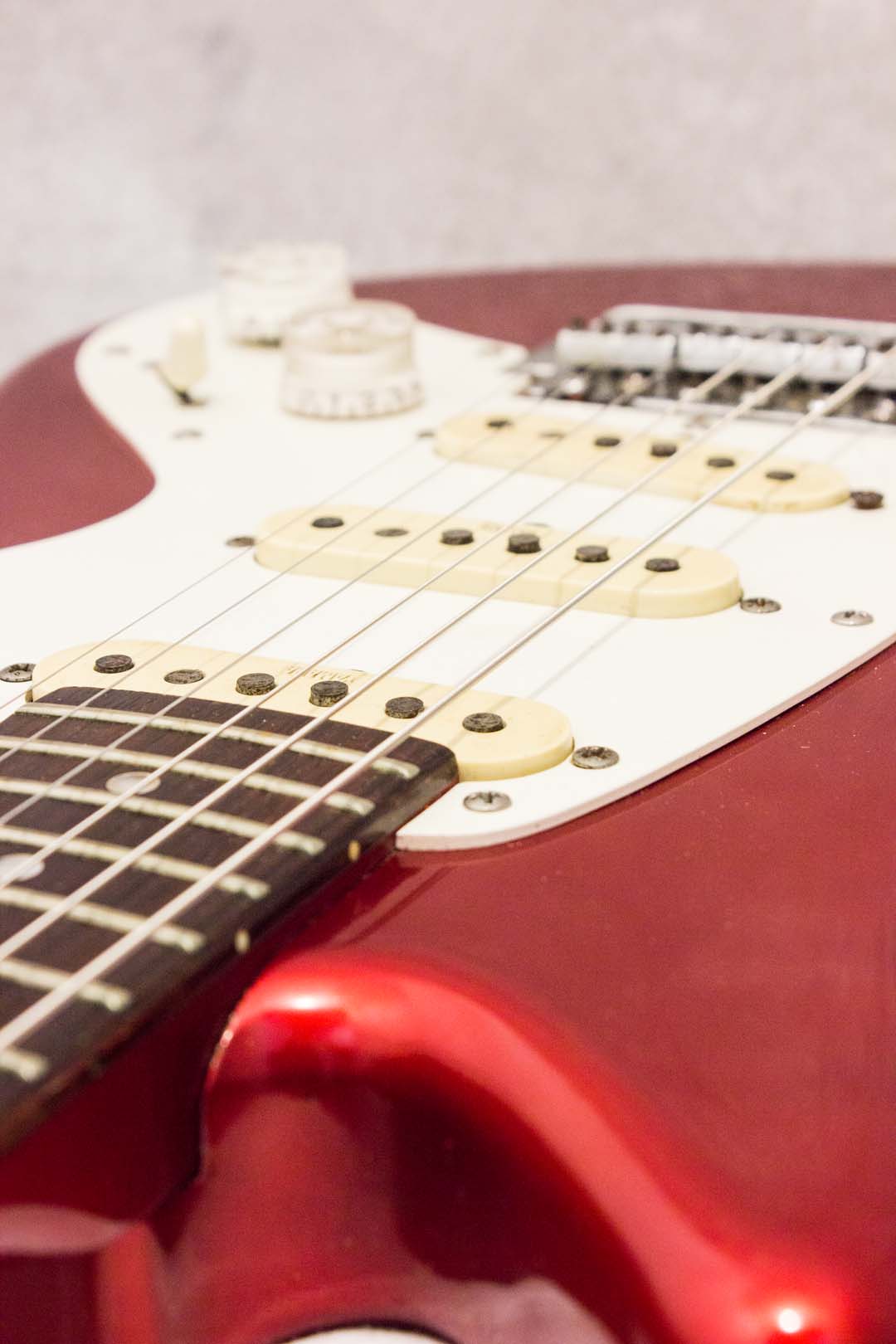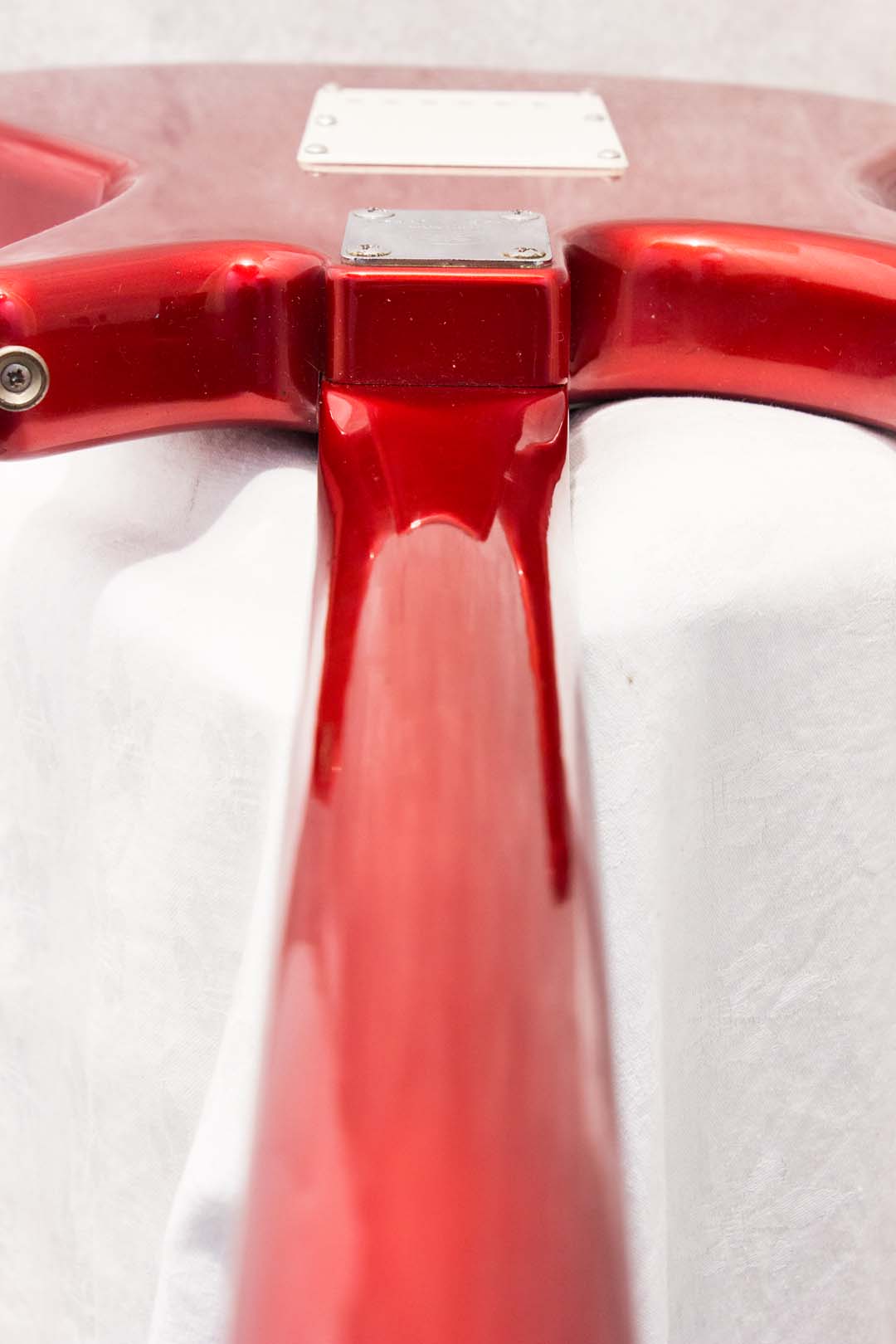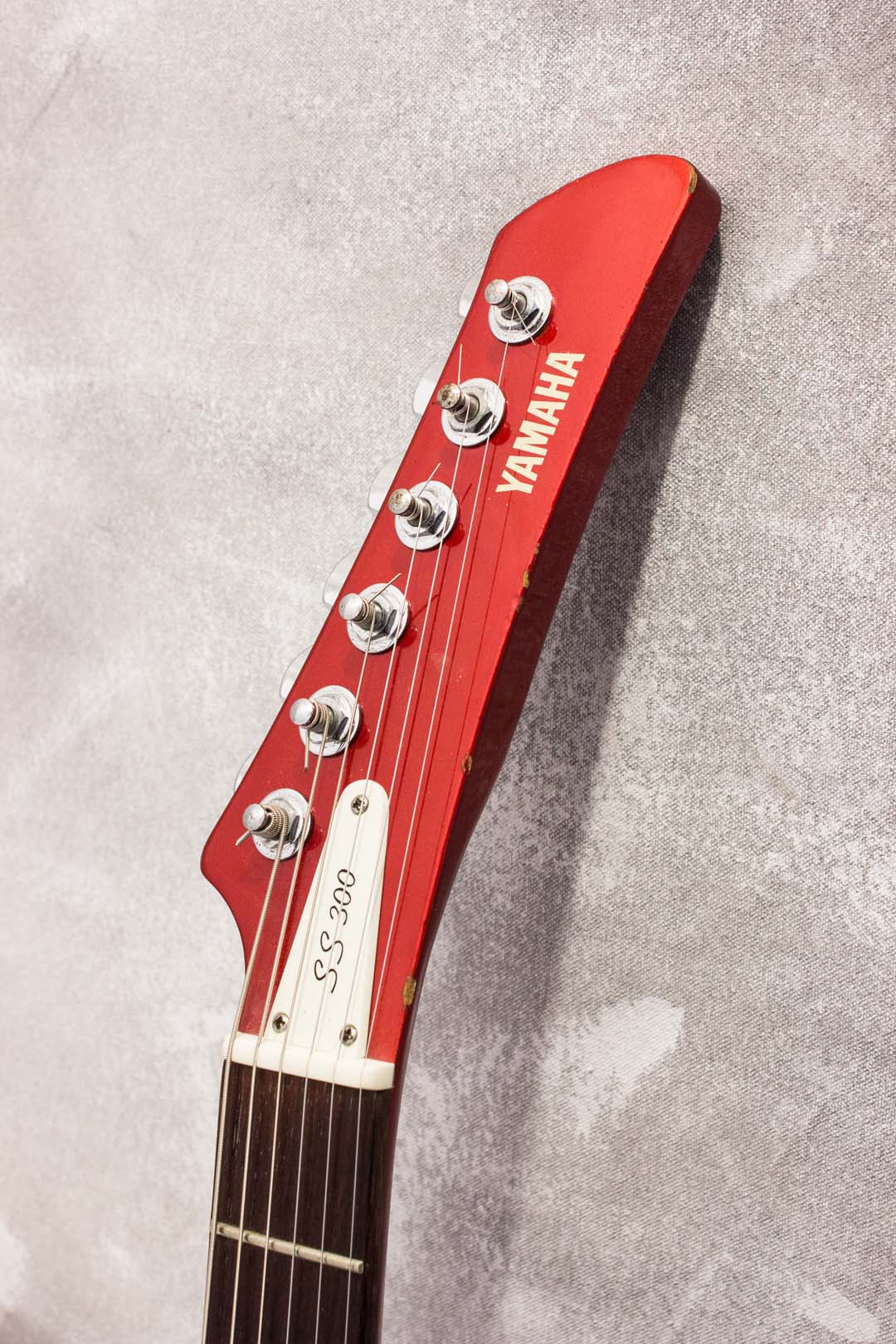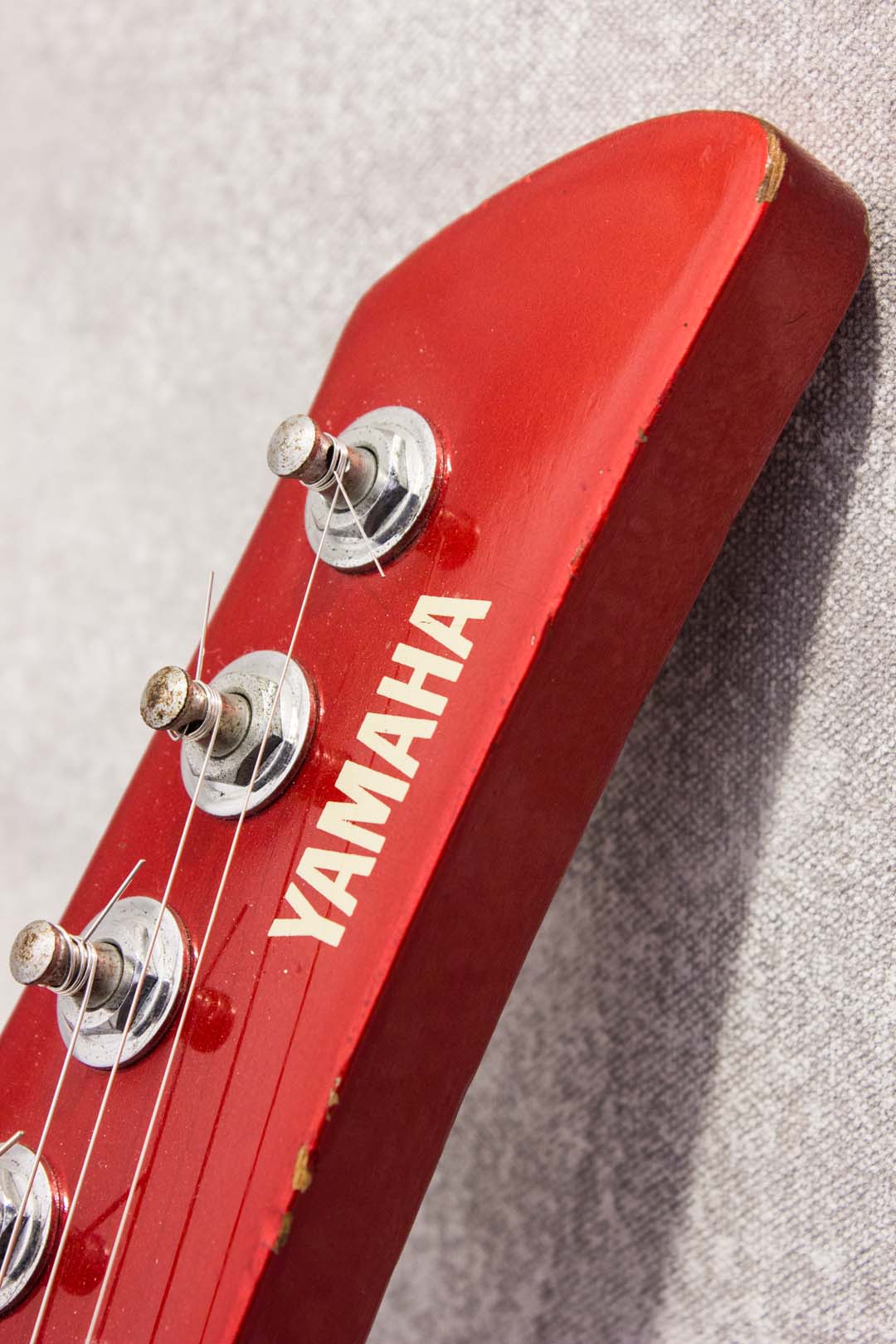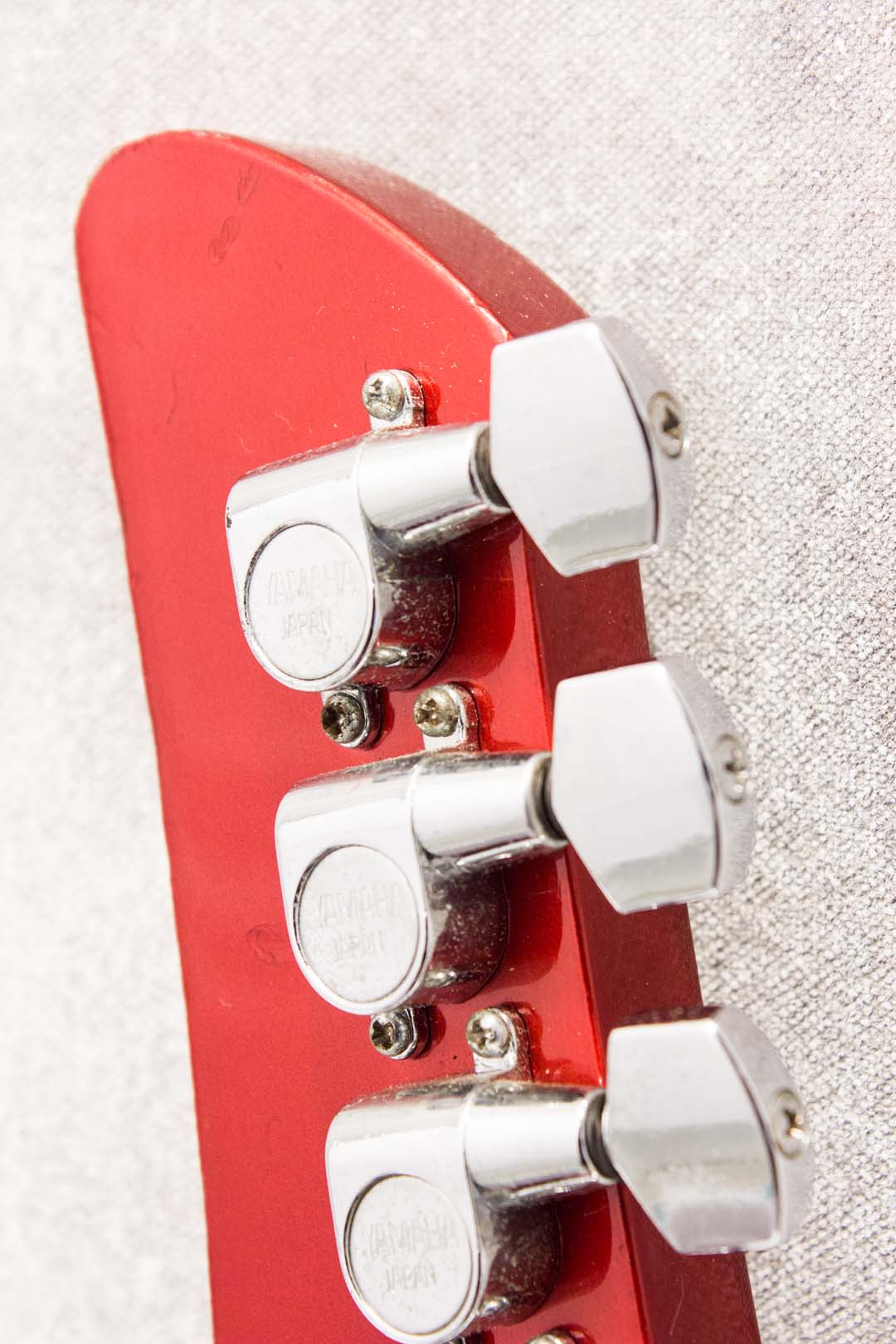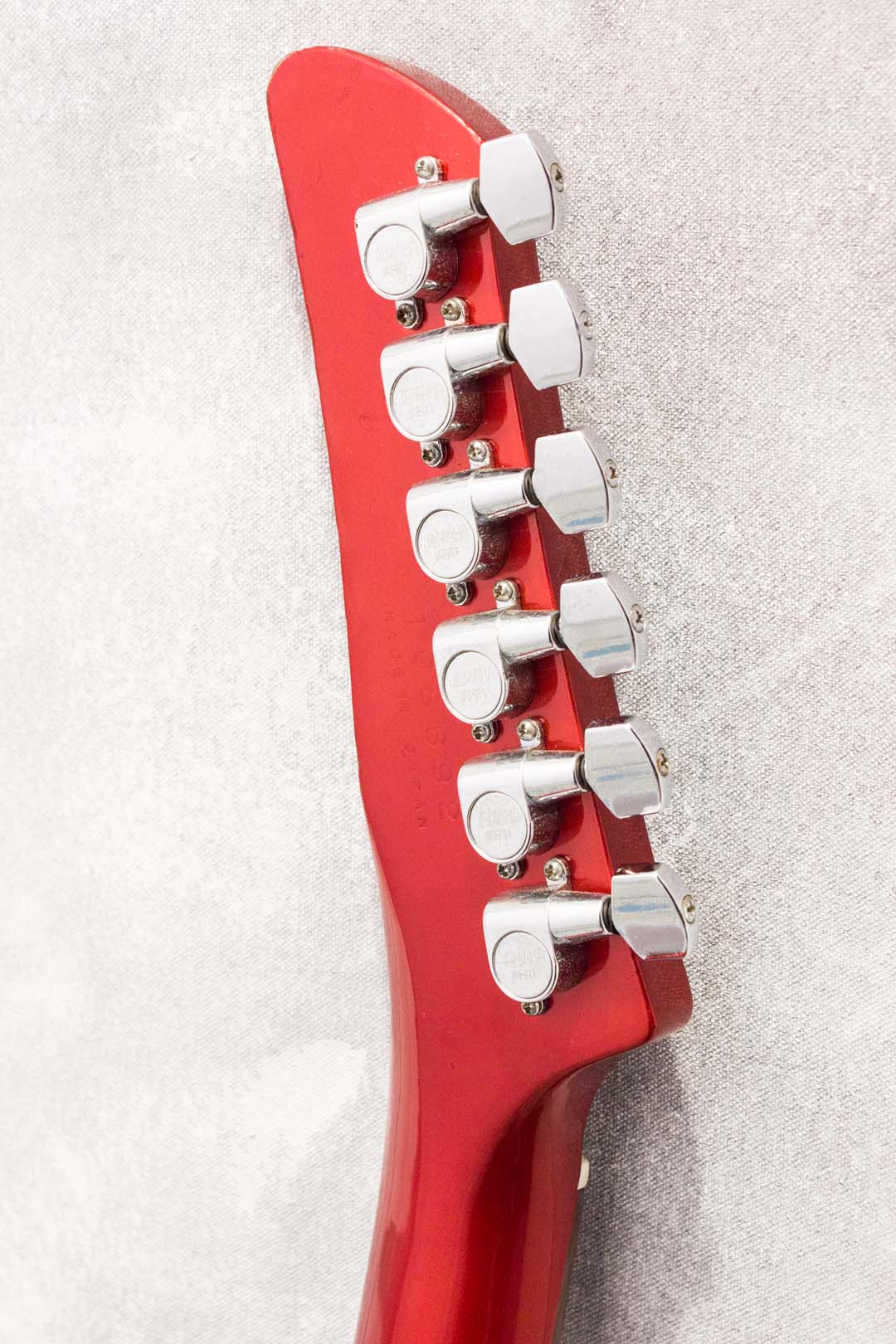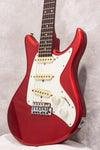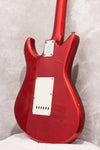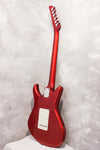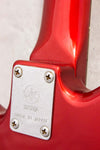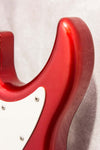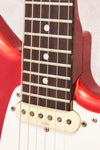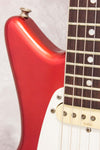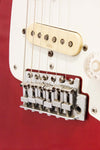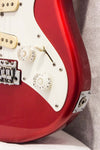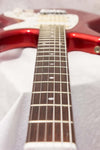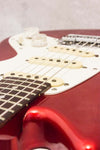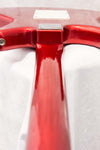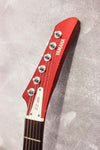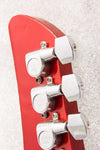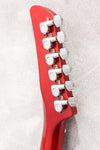 Yamaha SS-300, made in Japan in 1982, candy apple red. Now, friends: in the early 80s, Yamaha was doing a Strat-inspired line called the Super Combinator. They looked basically like this in shape, but without the Samurai hockey stick headstock... this model doesn't seem to appear in catalogs, so I'm gonna go ahead and guess SS stands for Super Samurai. It's got the three single coil pickups like a Strat, although they're in a slighter wider housing. Tone-wise, it's like a beefy, extra punchy Strat: heaps of attack and spank with a nice low end and chiming treble. The neck is a moderate 57-Strat-ish type shape; it's easy to get along with. The body is a kinda drunk halfway point between a Strat and a... something. It looks rad; they wonky guard and two giant knobs give it a cool offset charm. If you're a vintage Yam fan (you ought be, get with the program!) and want to add something a bit different to the stash, this one is a lot of fun.
Model: Yamaha SS-300
Made: 1982, Japan (serial 108692)
Finish: candy apple red, poly
Body: alder
Neck: maple with rosewood board, 12" radius, 25.5" scale
Weight: 3.645kg
Mods: bone nut installed
Pickups: Yamaha single coil x3
Case: none

Cosmetic condition notes: minor finish wear. Headstock has some minor marks on the end and bottom edge. Neck is clean and smooth in the hands, minor dimples on the back only. The back has widespread light scuffs and surface scratches and a little dent up from the cavity cover, nothing nasty. The sides have a few dimples in the elbow area, near the jack and on the bottom horn. The front is pretty tidy, just a bunch of light surface scuffs behind the bridge and a bunch of play scratches on the guard and horns. Note the chip missing from the bridge; it's fully functional though. Overall: very good condition (8/10)

Playing condition notes: Action is low, neck is straight, intonation is good, truss rod works. All electrics tested and working properly. Frets have some normal wear but plenty of height; 7/10 for fret life left. Wearing fresh 11/49 Moonshiners strings.