(SOLD) Yamaha SS-700EX Blue Burst 1983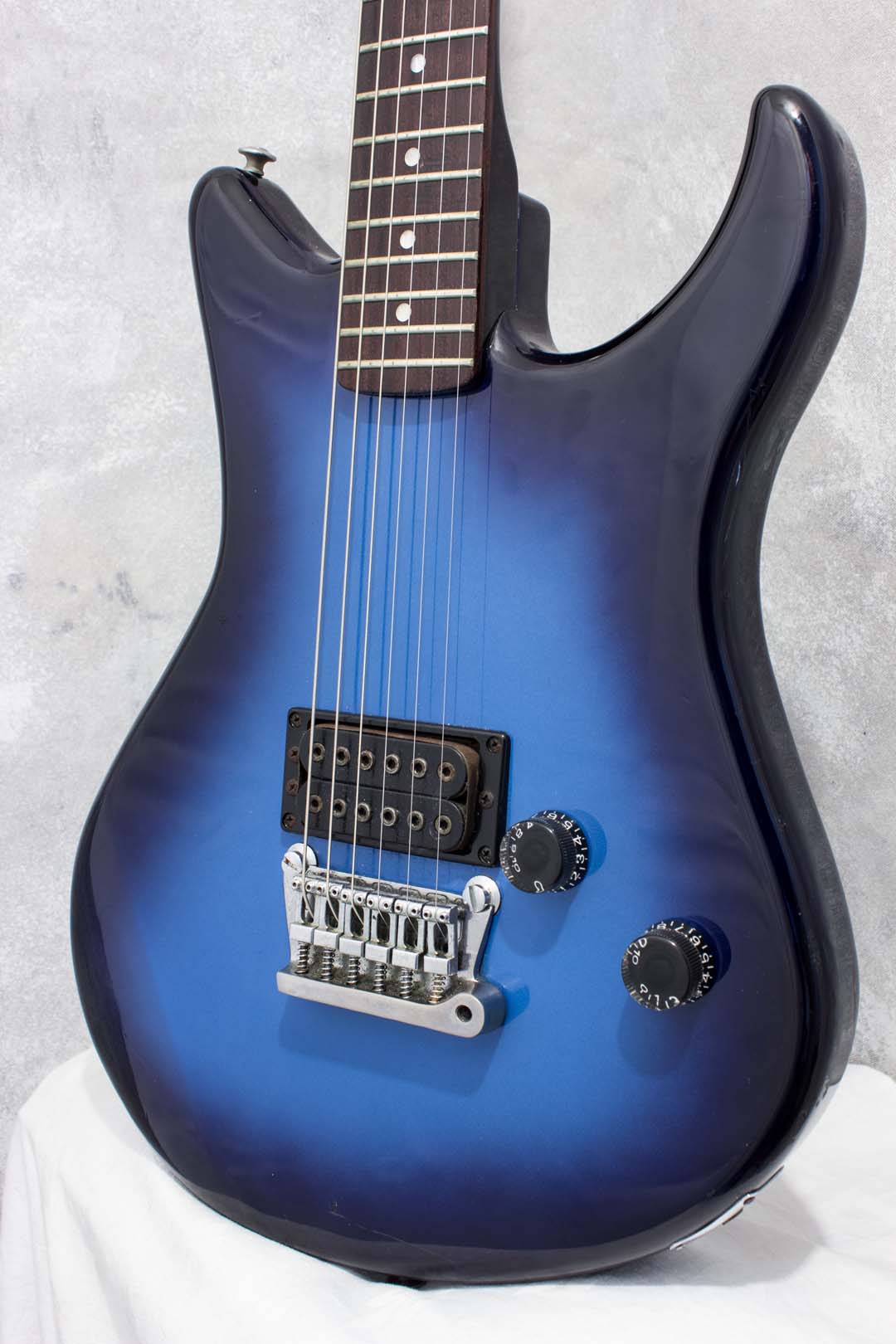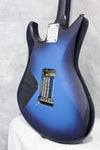 Yamaha SS-700EX, made in Japan in 1983, blue burst. Welcome to Topshelf; basically we exist to sell weird rare vintage Yamaha guitars! These SS models don't appear in the regular Yamaha catalog, but they popped up in 1982/3 in limited numbers. The SS-300 is the same Flying Samurai-inspired shape but with Strat-style pickups and controls, but this model is a rock and roller sporting but a single humbucker. It's a hot one at that, so it cleans up okay but is absolutely happiest smothered with gain and doling out stanky riffs with glee abandon. It's a bit hotter and heftier than a Gibson LP Junior, but it's vaguely in the same kinda tonal ballpark. The blueburst finish is also superbly 80s: heck, it looks so rad. As with all Yam stuff from this era, this plays great: perfectly balanced, great comfy neck, resonant body, sturdy hardware and great stability... it just works. If you're the kind that's just gotta be a bit different and enjoy playing solos so loud you start parties and/or riots, this monstrosity is surely your riffstick of choice.
Model: Yamaha SS-700EX
Made: 1983, Japan (serial 106539)
Finish: blue burst, gloss poly
Body: alder
Neck: maple with rosewood board, 12" radius, 25.5" scale
Weight: 3.360kg
Mods: bone nut installed, cavity cover removed
Pickups: Yamaha hot humbucker
Case: none

Cosmetic condition notes: minor finish wear. Headstock has some scuffs and scratches on the end, both edges and the front and back. The neck is clean and smooth in the hands, minor dimples on the back only. The back has widespread light scuffs and scratches but no major marks. The back cover is missing. The sides have light scuffs around the whole body and a couple of tiny chips in the elbow area and bottom horn. The front has widespread light scuffs as well as some dimples around the back edge and play wear on both horns. Overall: good condition (7/10)

Playing condition notes: Action is low, neck is straight, intonation is good, truss rod works. All electrics tested and working properly. Frets have a bit of wear but look great, 8/10 for fret life left. Wearing fresh 11/49 Moonshiners strings.