(SOLD) Yamaha Studio Lord SL500 Red Sunburst 1979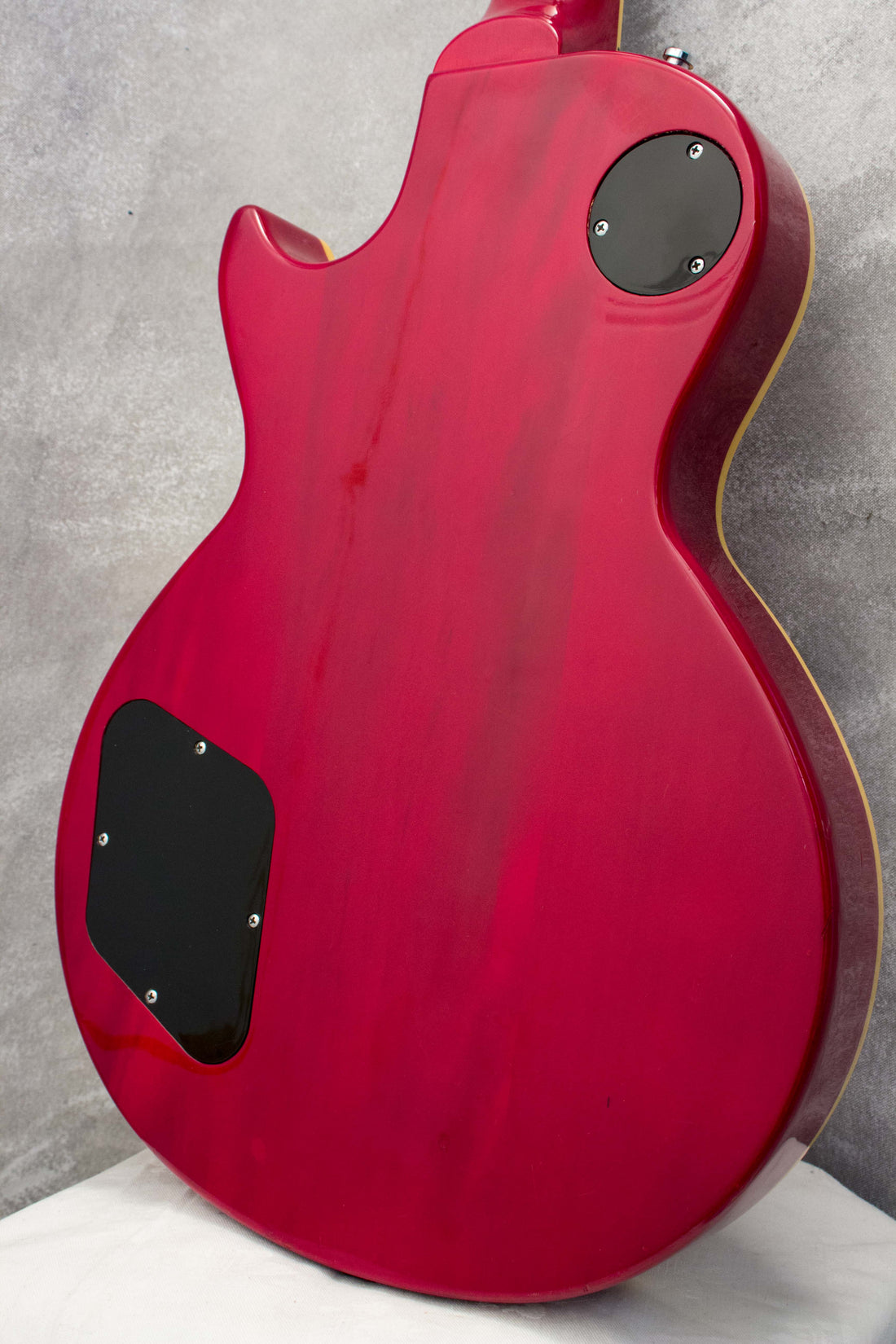 Yamaha Studio Lord SL500, red sunburst. The Studio Lords were made from 1976-1980 approx; they're some of the best quality and value Gibson-style guitars going around. This one dates to 1979, although it's in pretty shiny condition and could easily be four months old rather than four decades. The plain maple top is very pretty; there's a but of birds-eye grain and some lovely figuring around the edges and the aged cherry burst is letting it all peep through beautifully. The magic here is in the feel: this is a superbly crafted instrument, everything is perfectly in it's place and you can really feel the love that's gone into it. Tone-wise, this has the brightness and articulation to balance the thick, creamy typical LP midrange... it's a very tasty tone indeed. These still fly under the radar and are a relative bargain; grab yourself a slice of vintage Yam pie and join the coolest club in town. 
Model: Yamaha Studio Lord SL500
Made: Japan, 1979 (serial 003471)
Finish: red sunburst over plain maple
Body: agathis/asian mahogany, sandwich style
Neck: maple, 3-piece
Weight: 4.315kg
Mods: strap pins replaced
Pickups: Yamaha PAF-style covered humbuckers
Case: none
Cosmetic condition notes: minor finish wear. Headstock has a couple of minor chips on the end. The neck is pretty clean, no major marks. The back has some widespread but minor dimples and little scuffs, nothing nasty. The sides have a few marks: dimples and small dents on the shoulder and near the jack. The front is very tidy, just some tiny dimples behind the bridge and light play scratches on the guard and top horn. Overall: very good condition (8/10)

Playing condition notes: action is low, neck is straight, intonation is good, truss rod works. All electronics tested and working properly. Frets have some minor wear, they're in awesome shape for their age, 8/10 for fret life left. Wearing fresh 10/52 Moonshiners.