(SOLD) Yamaha Super Bass SB600 Natural 1977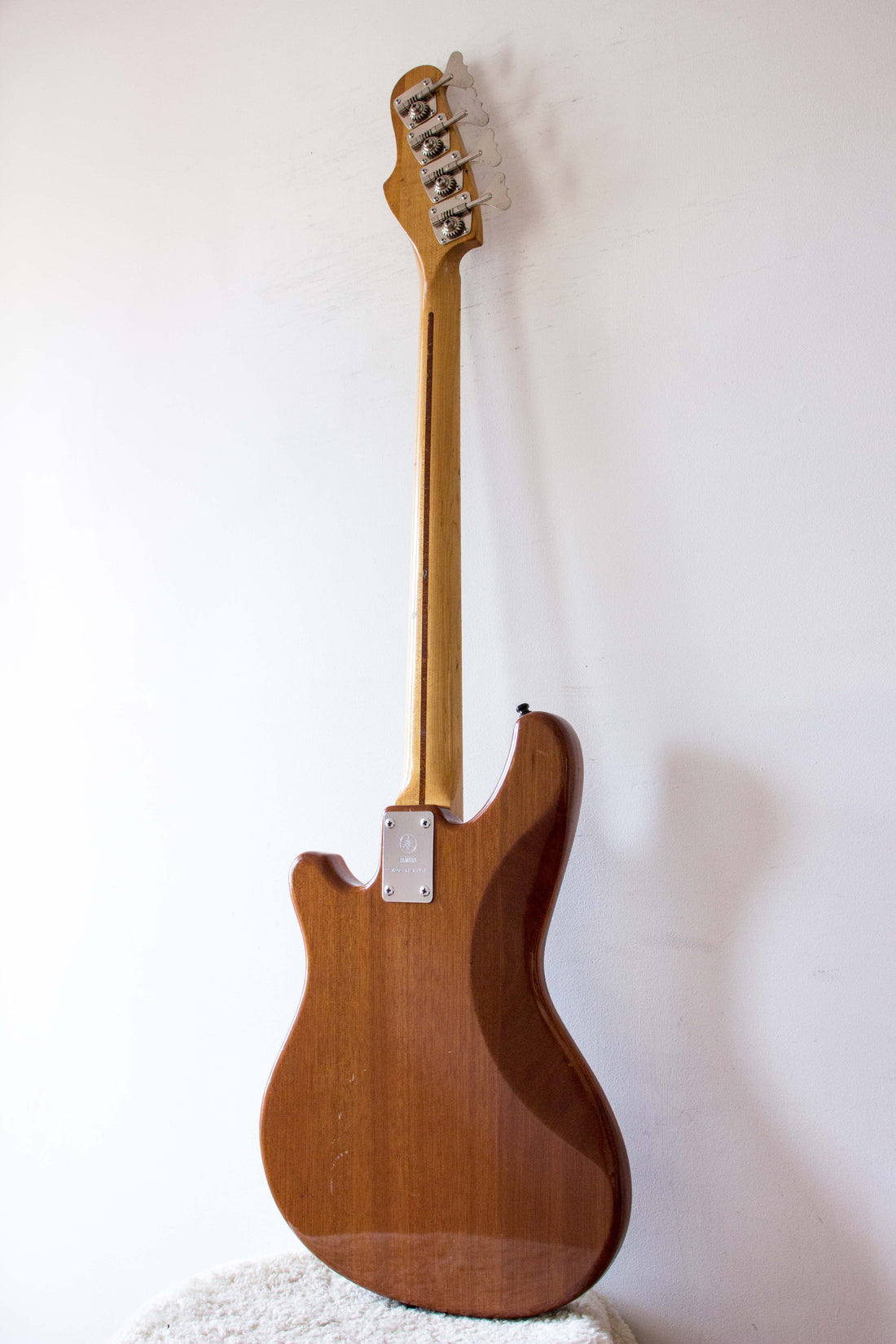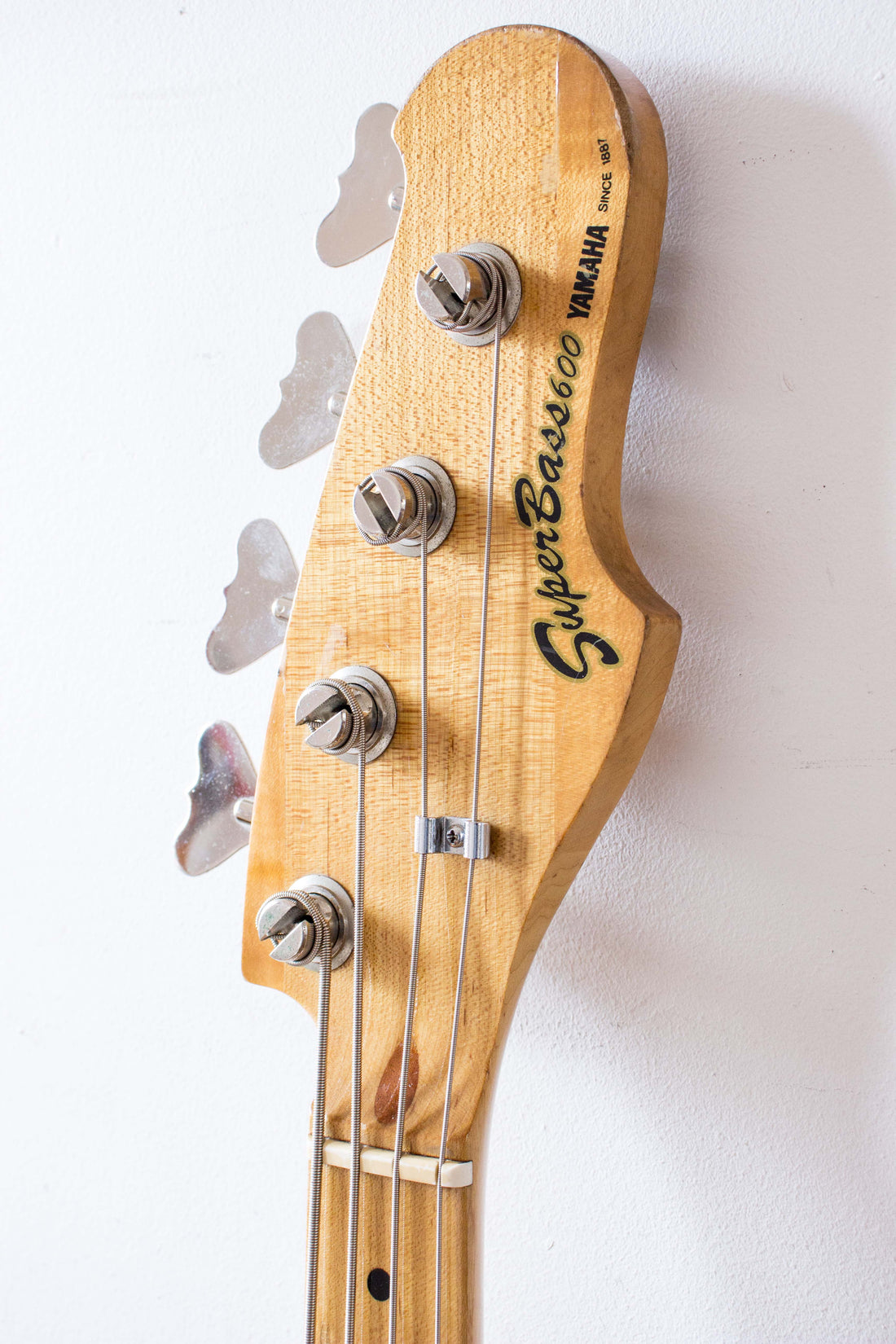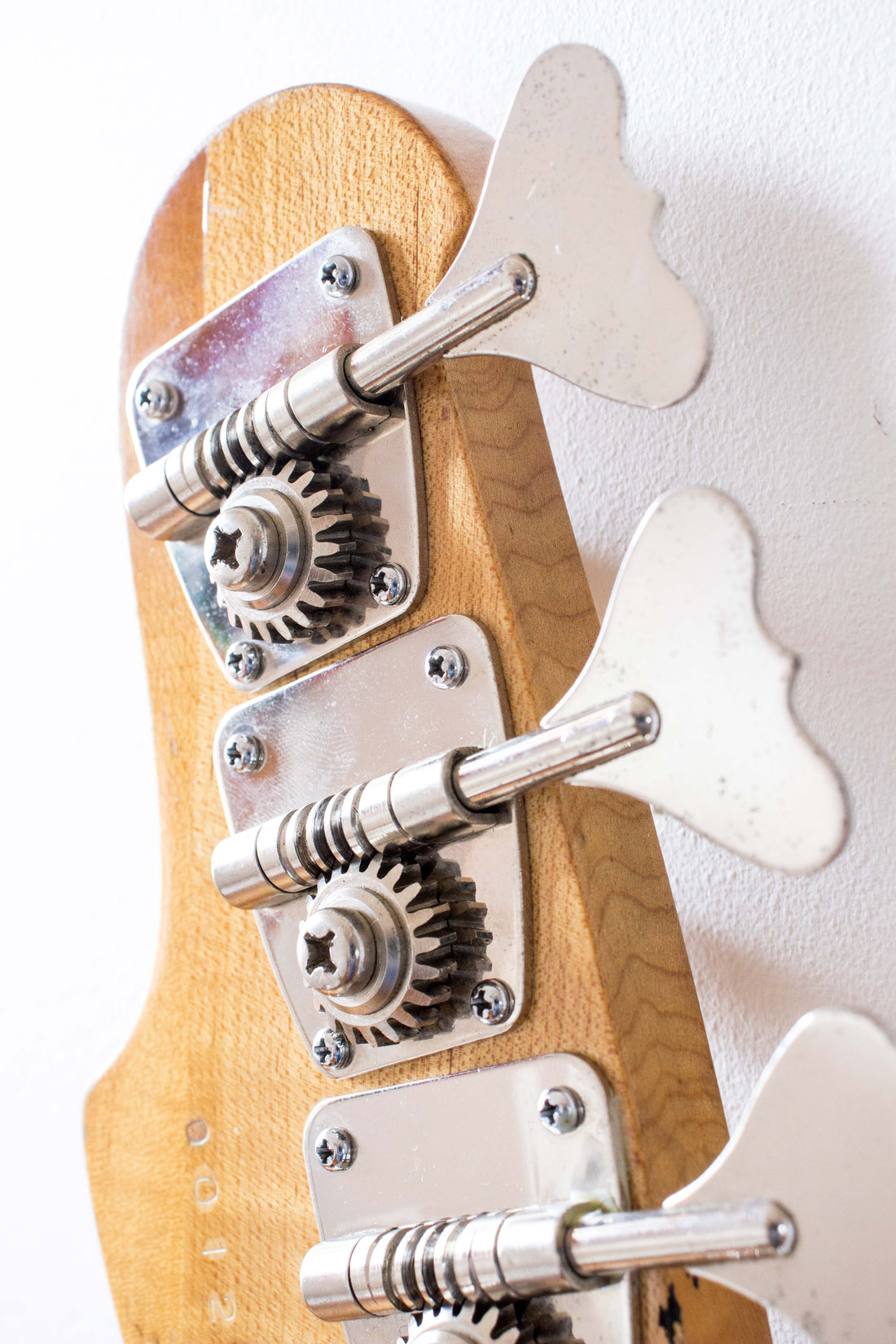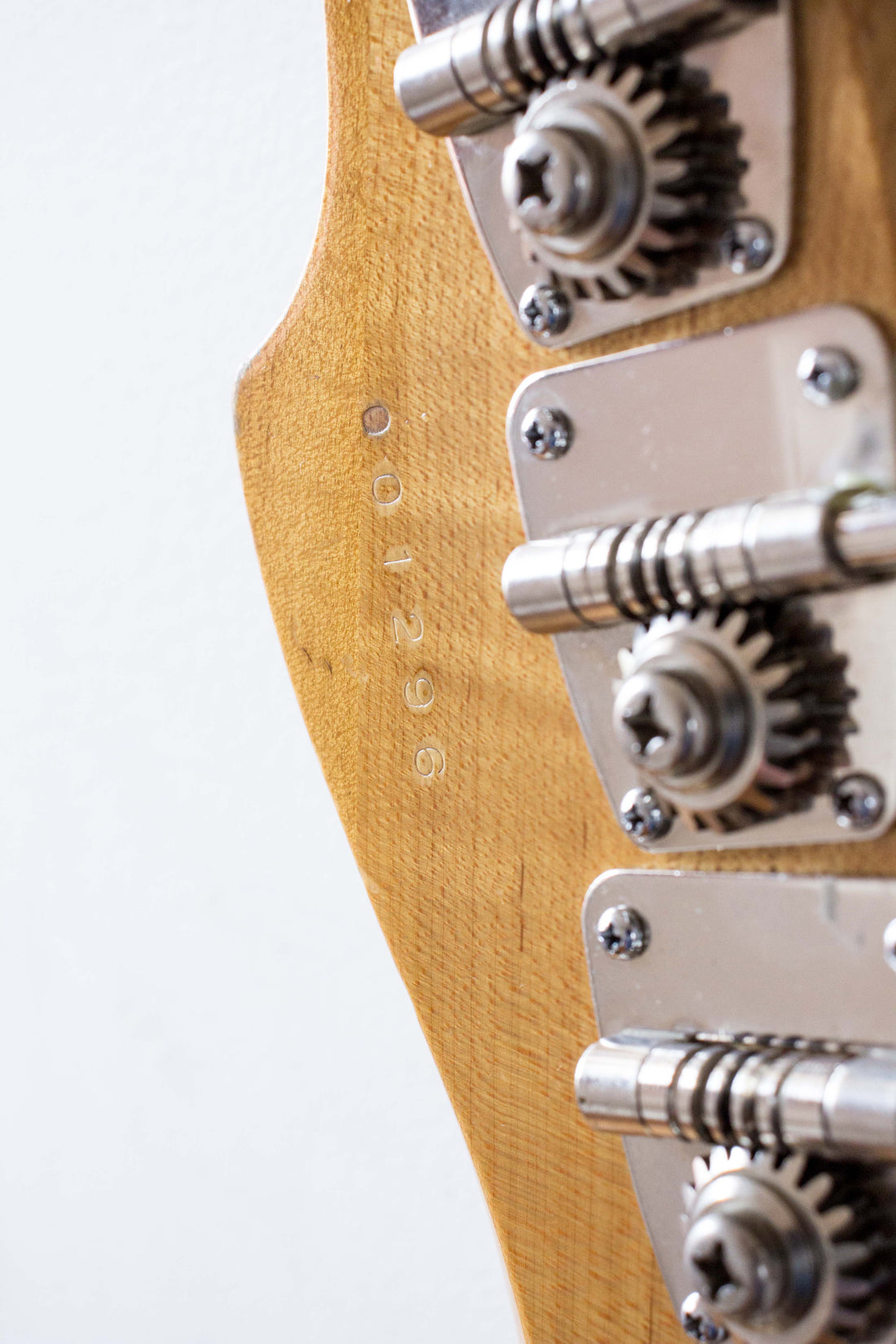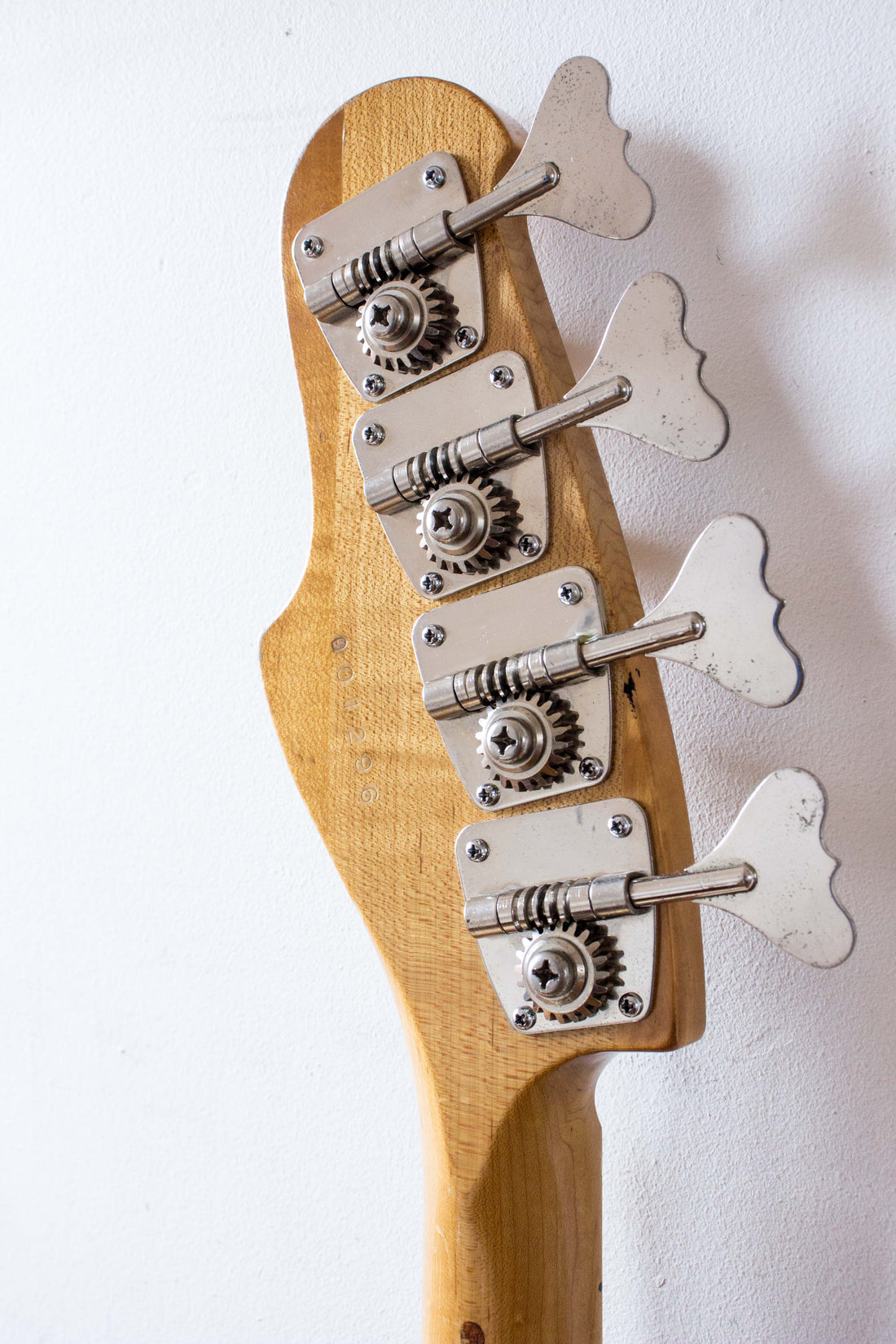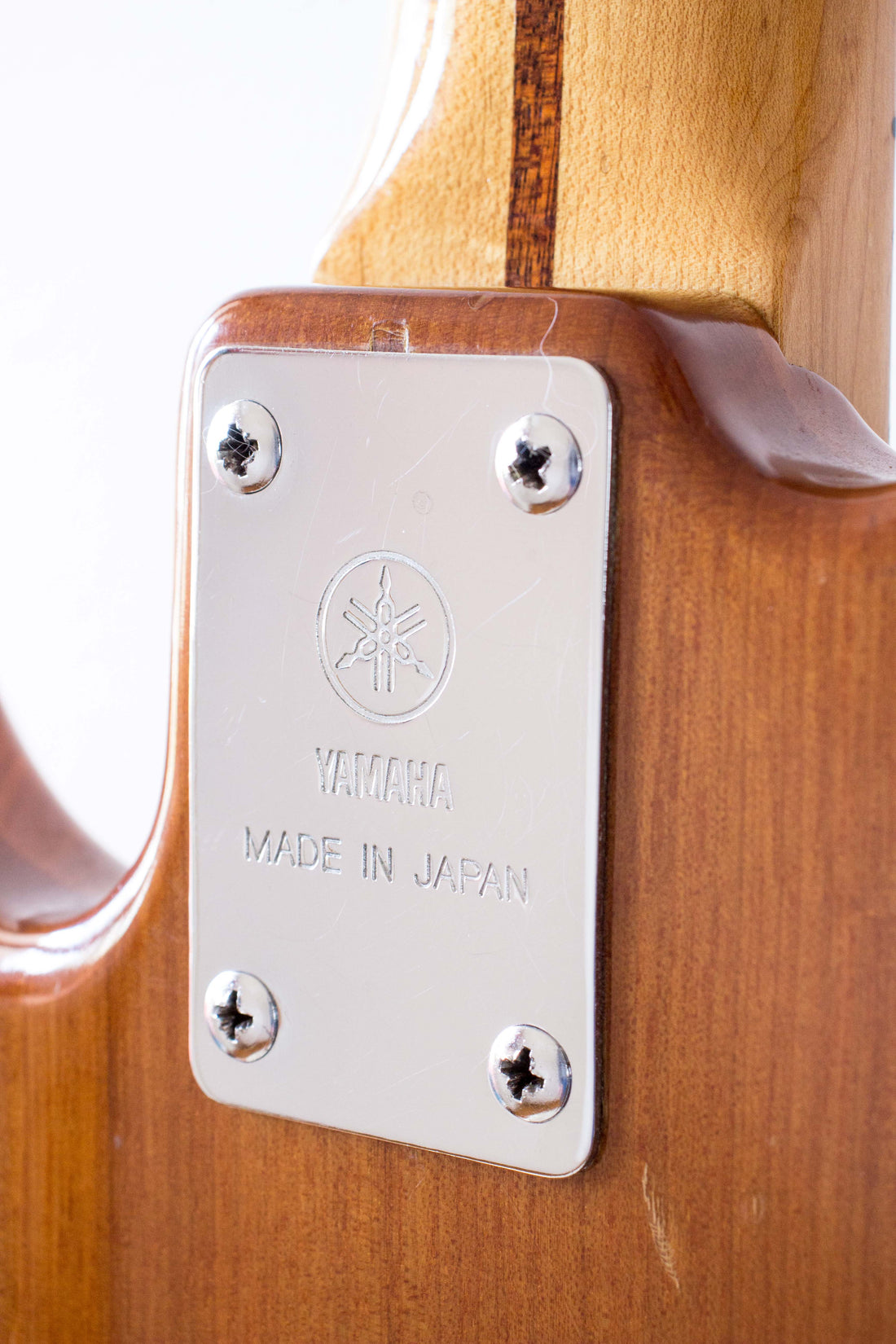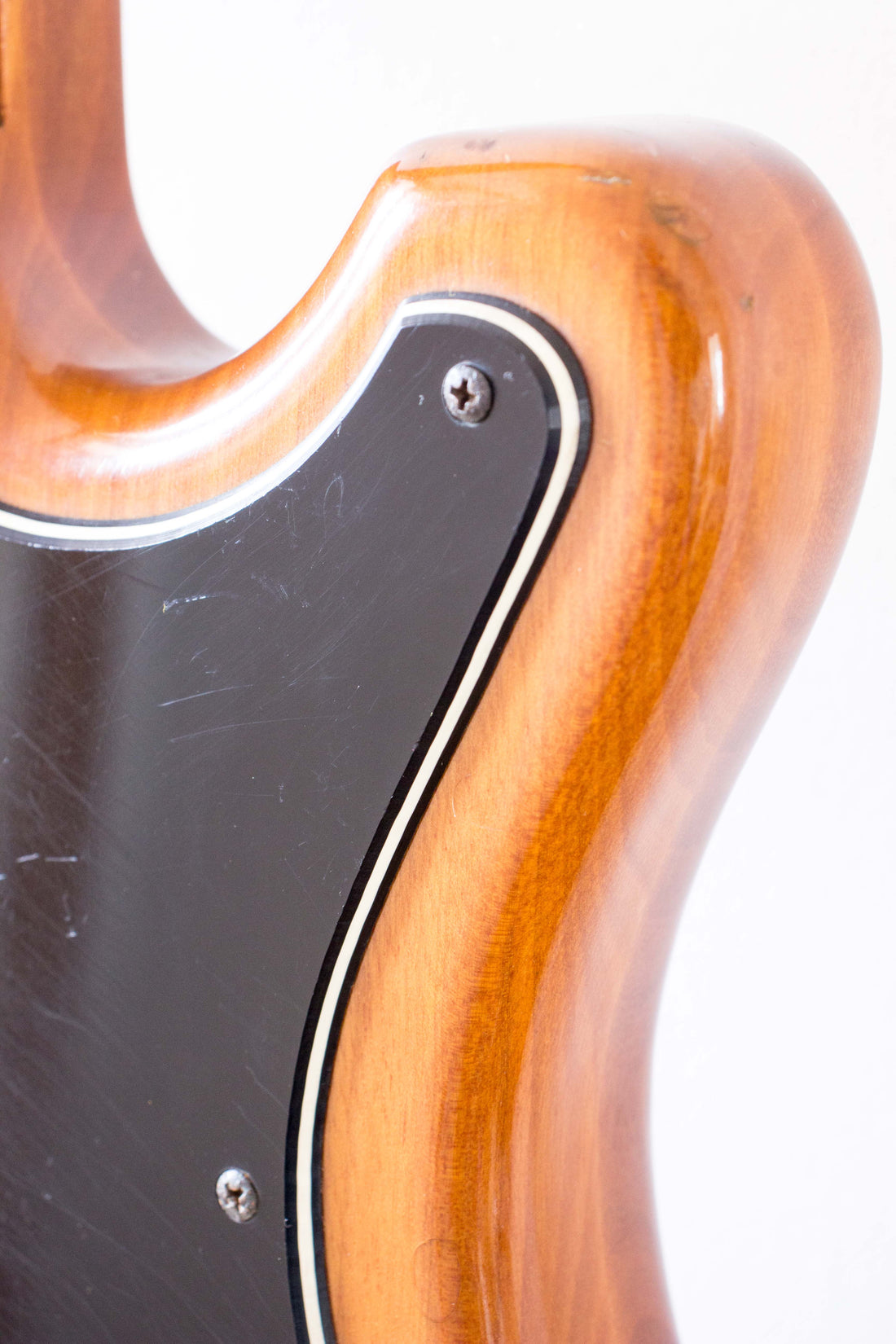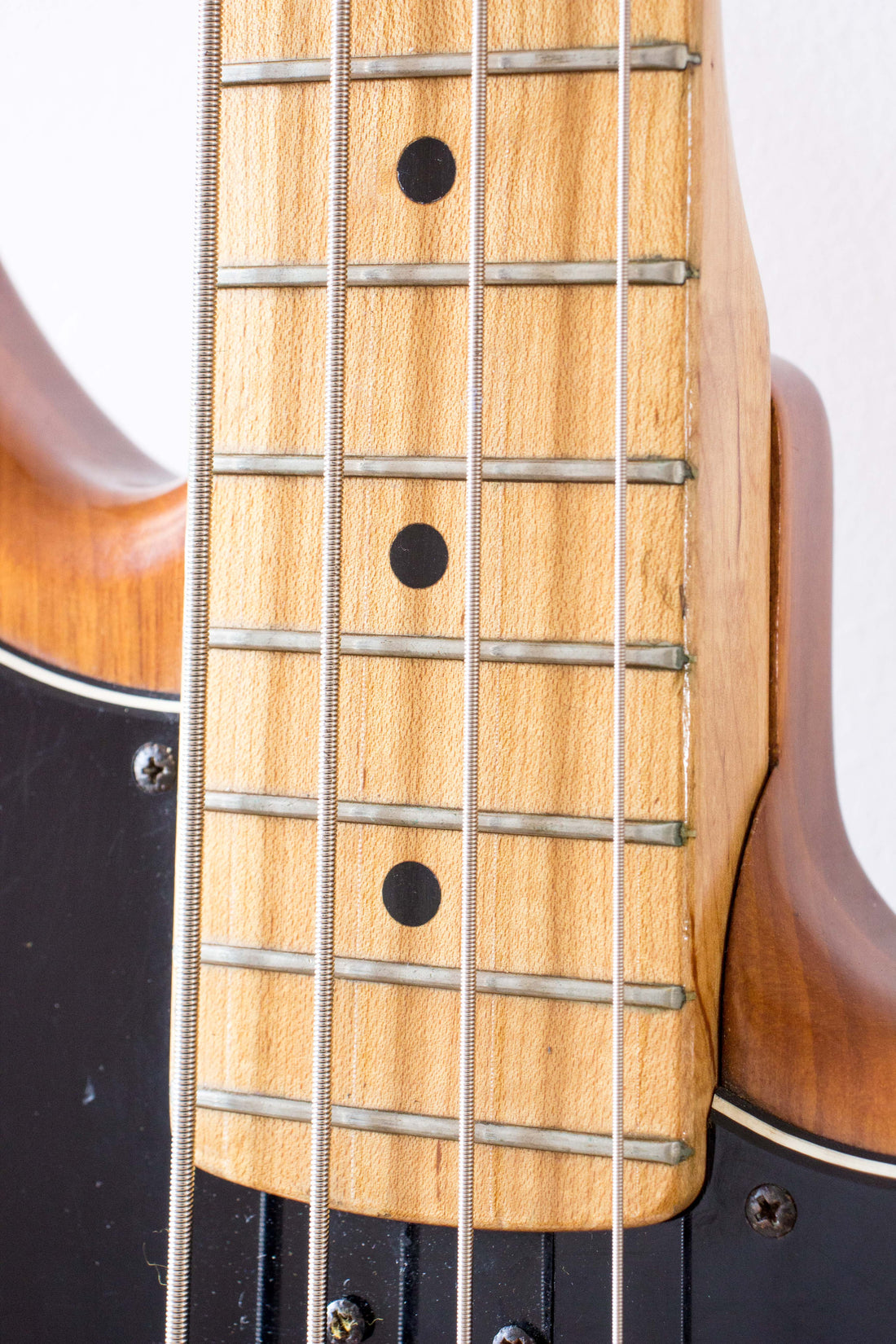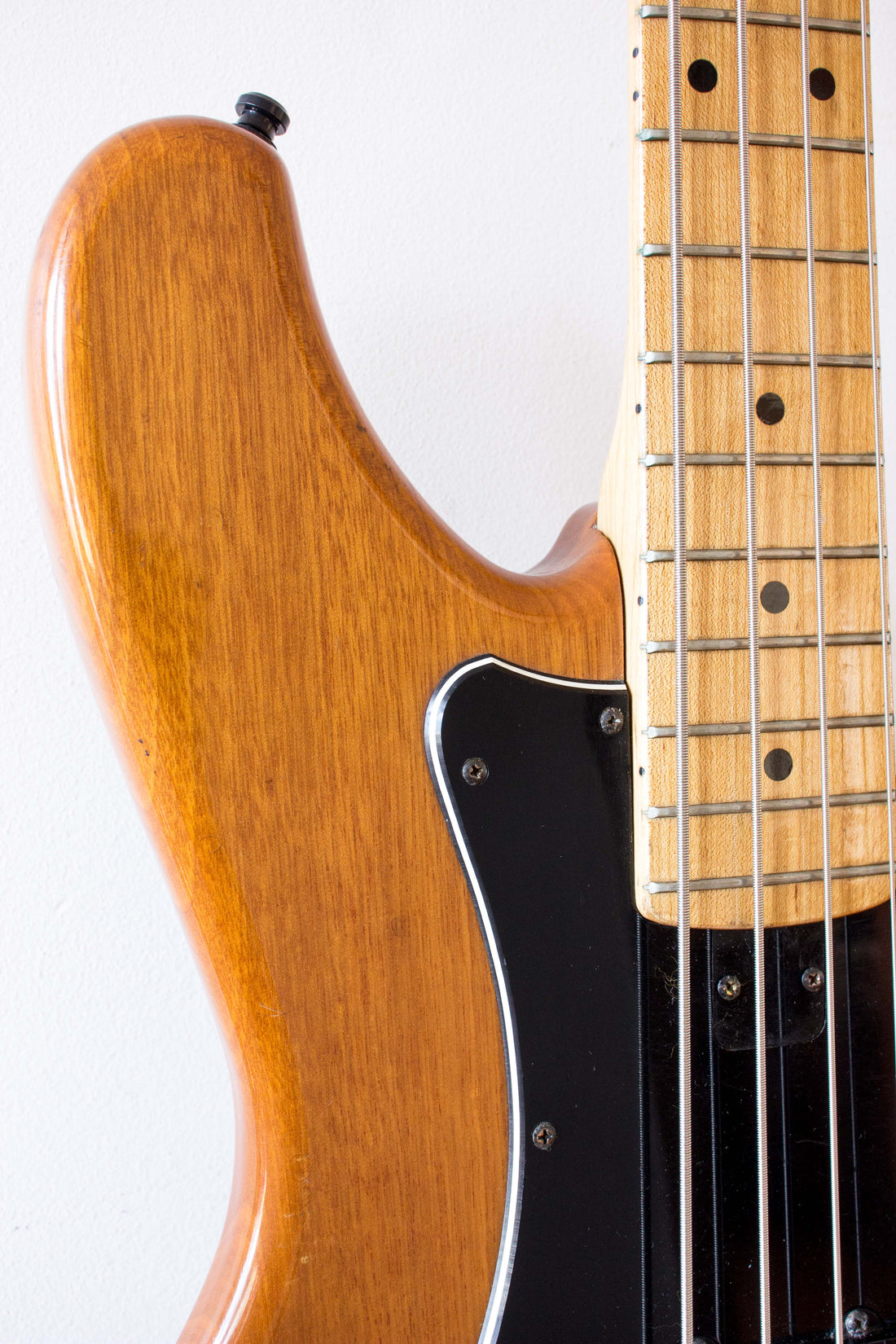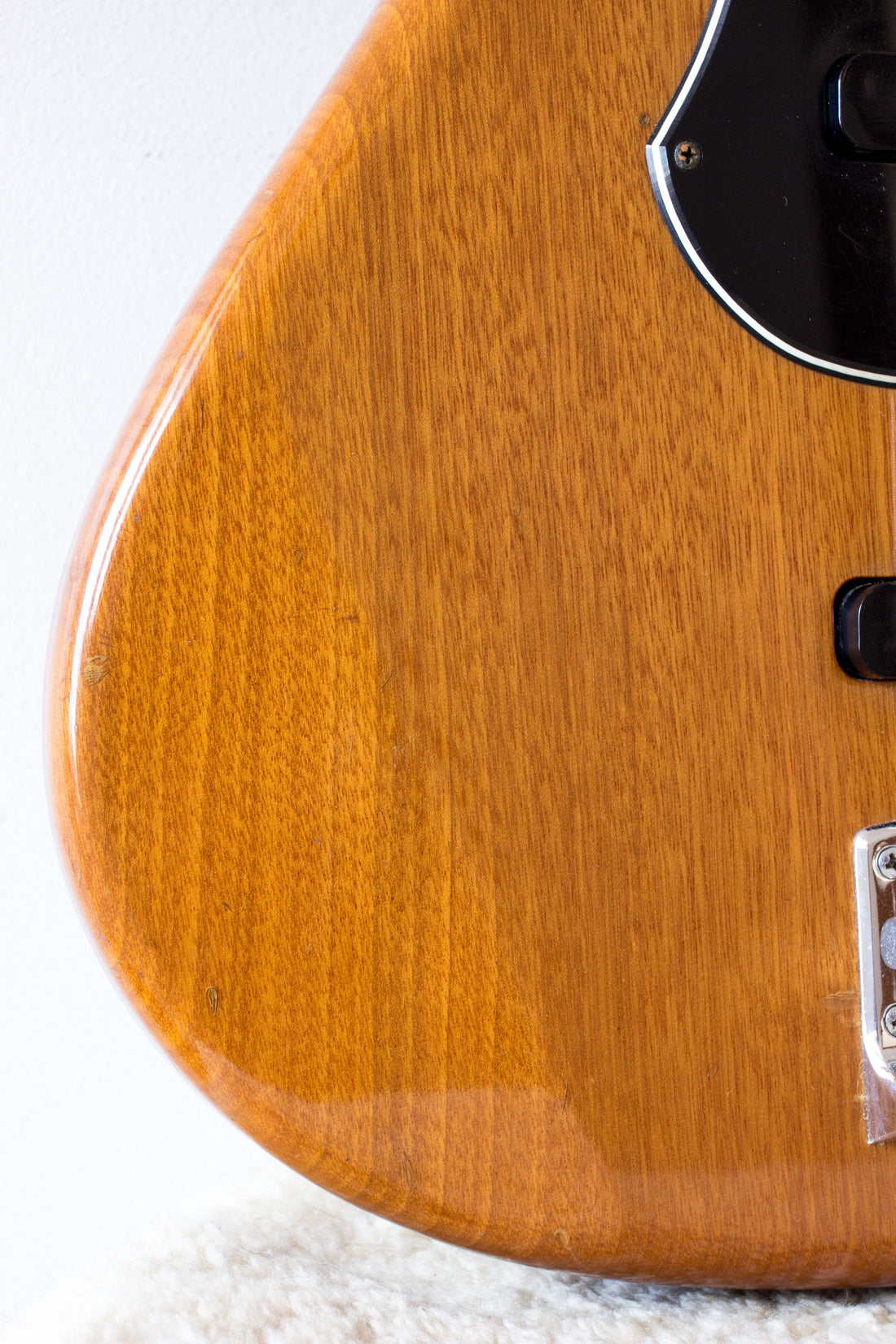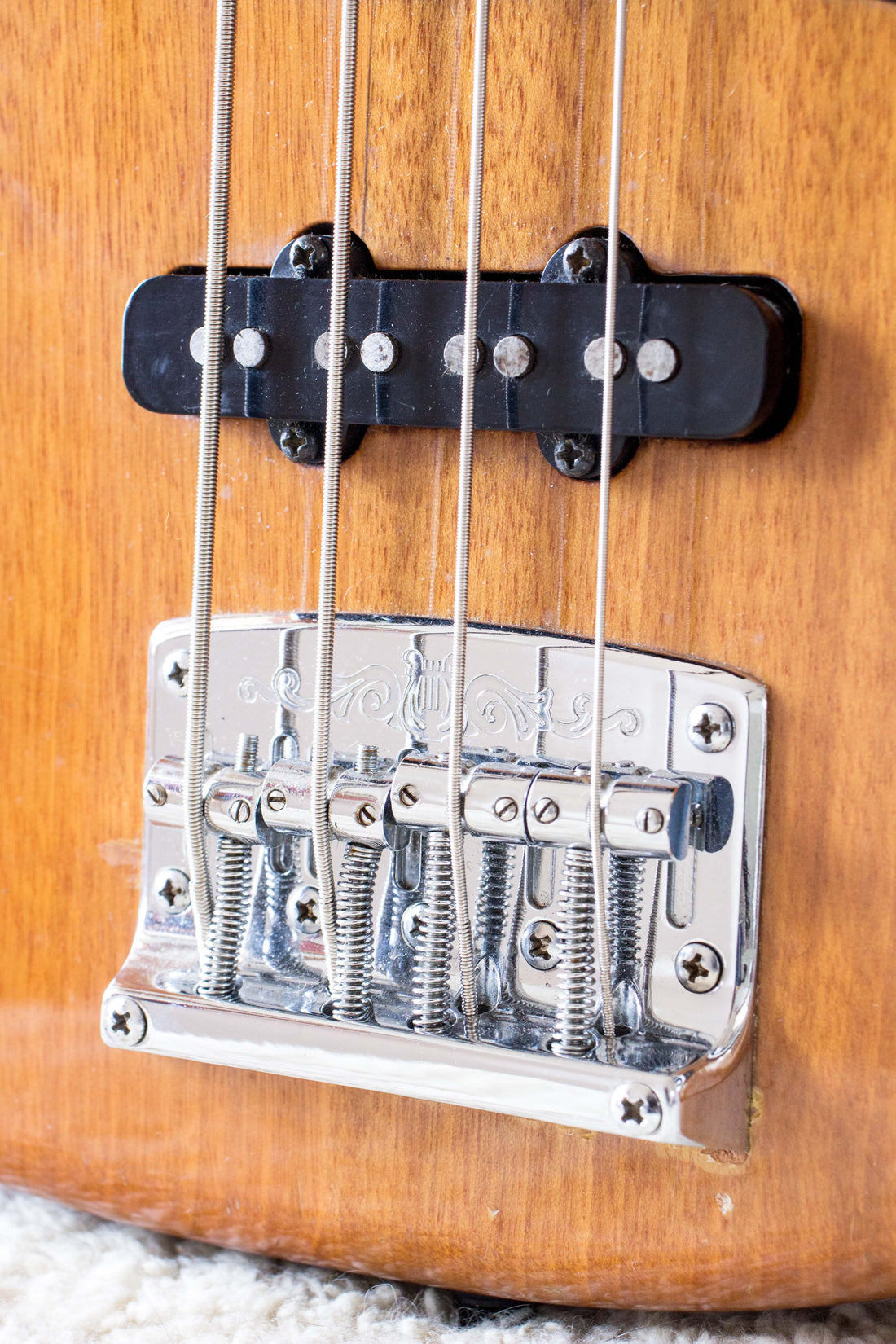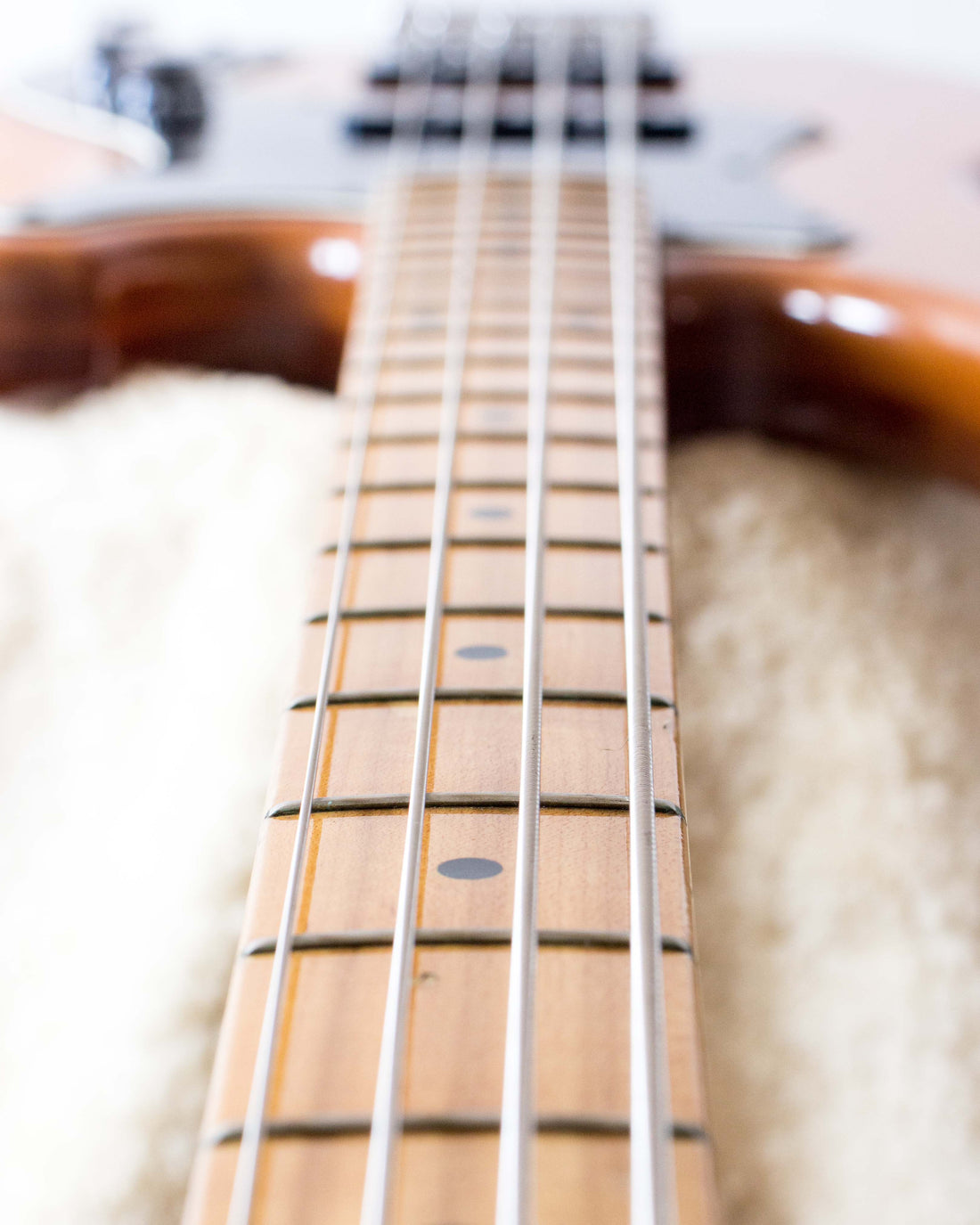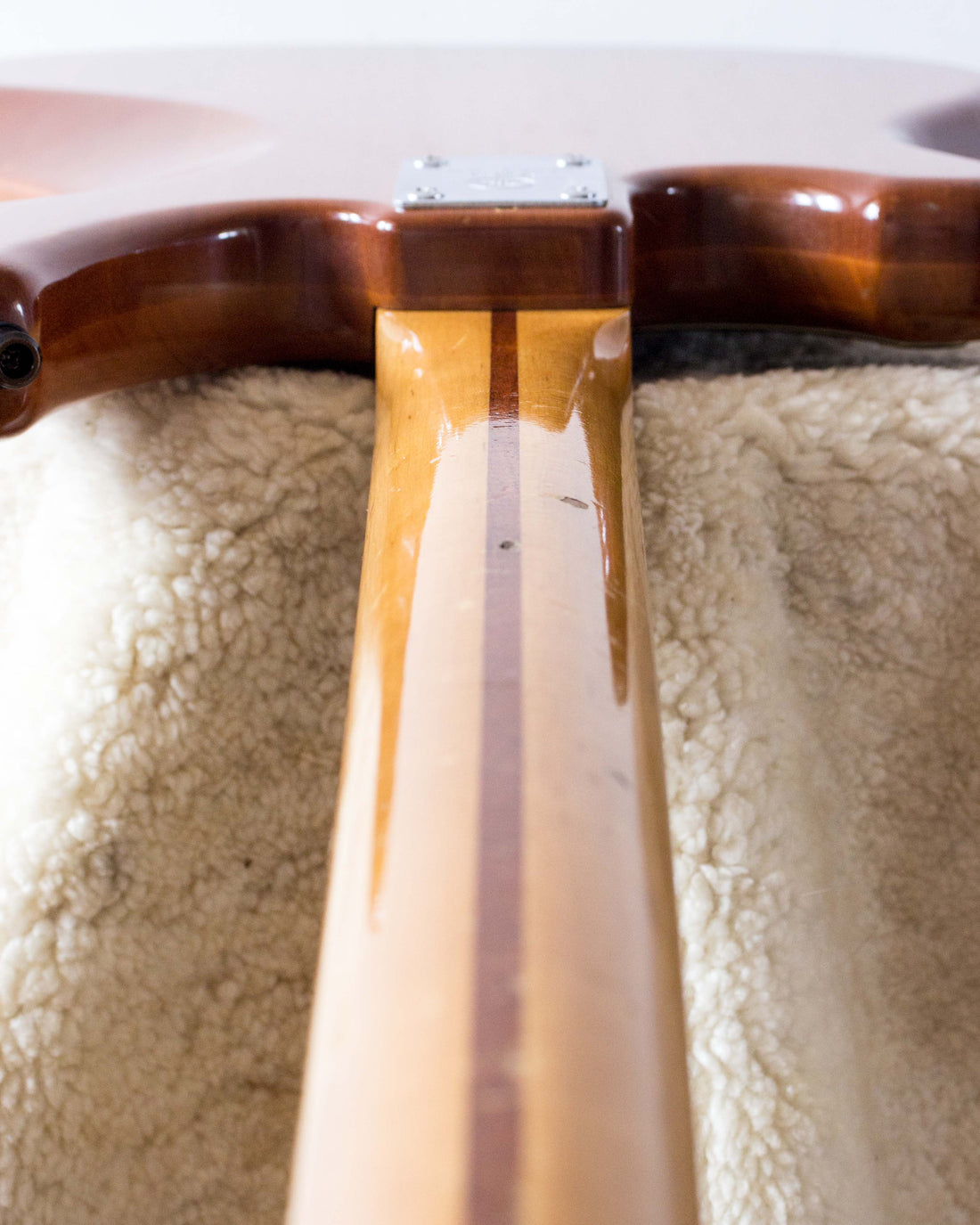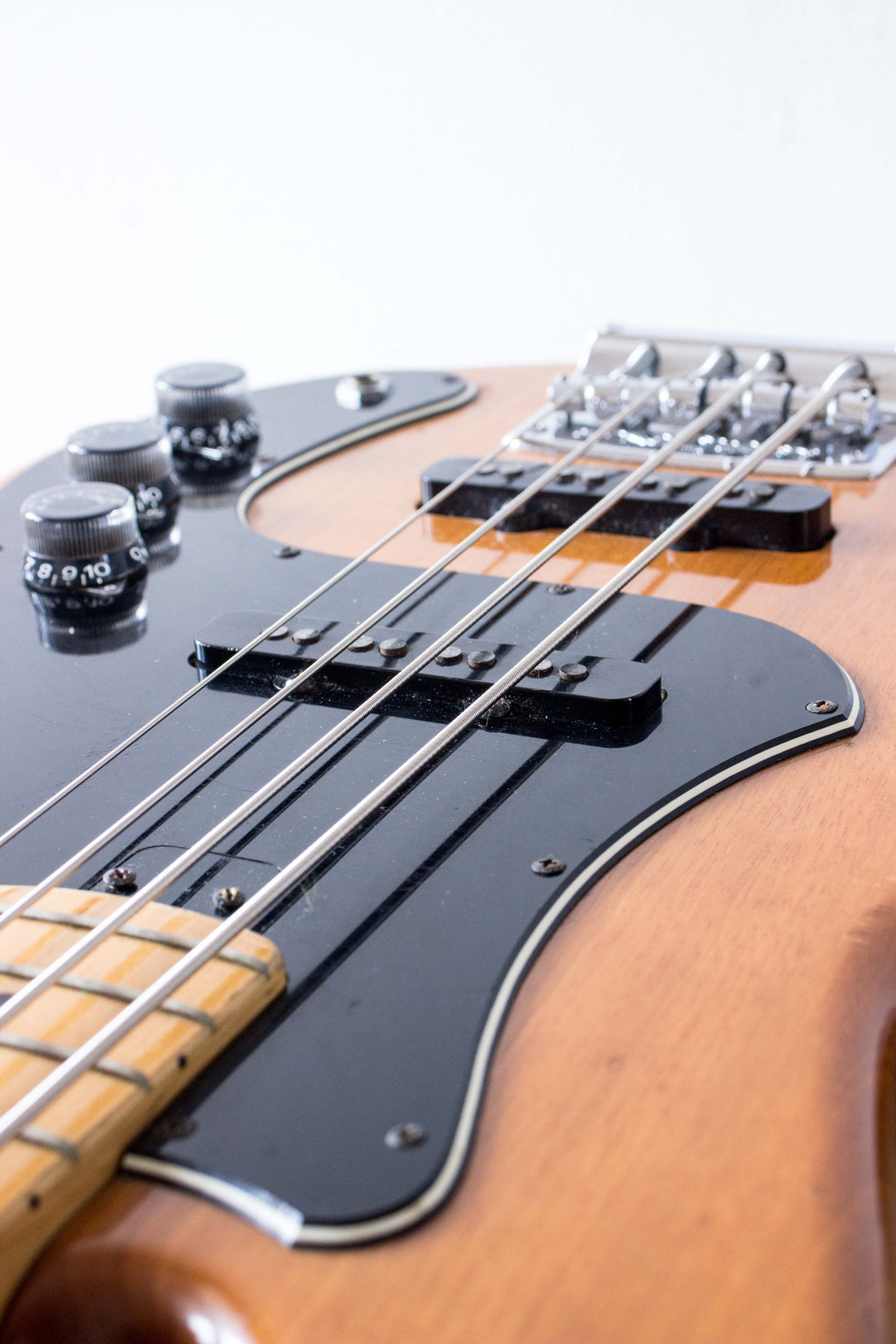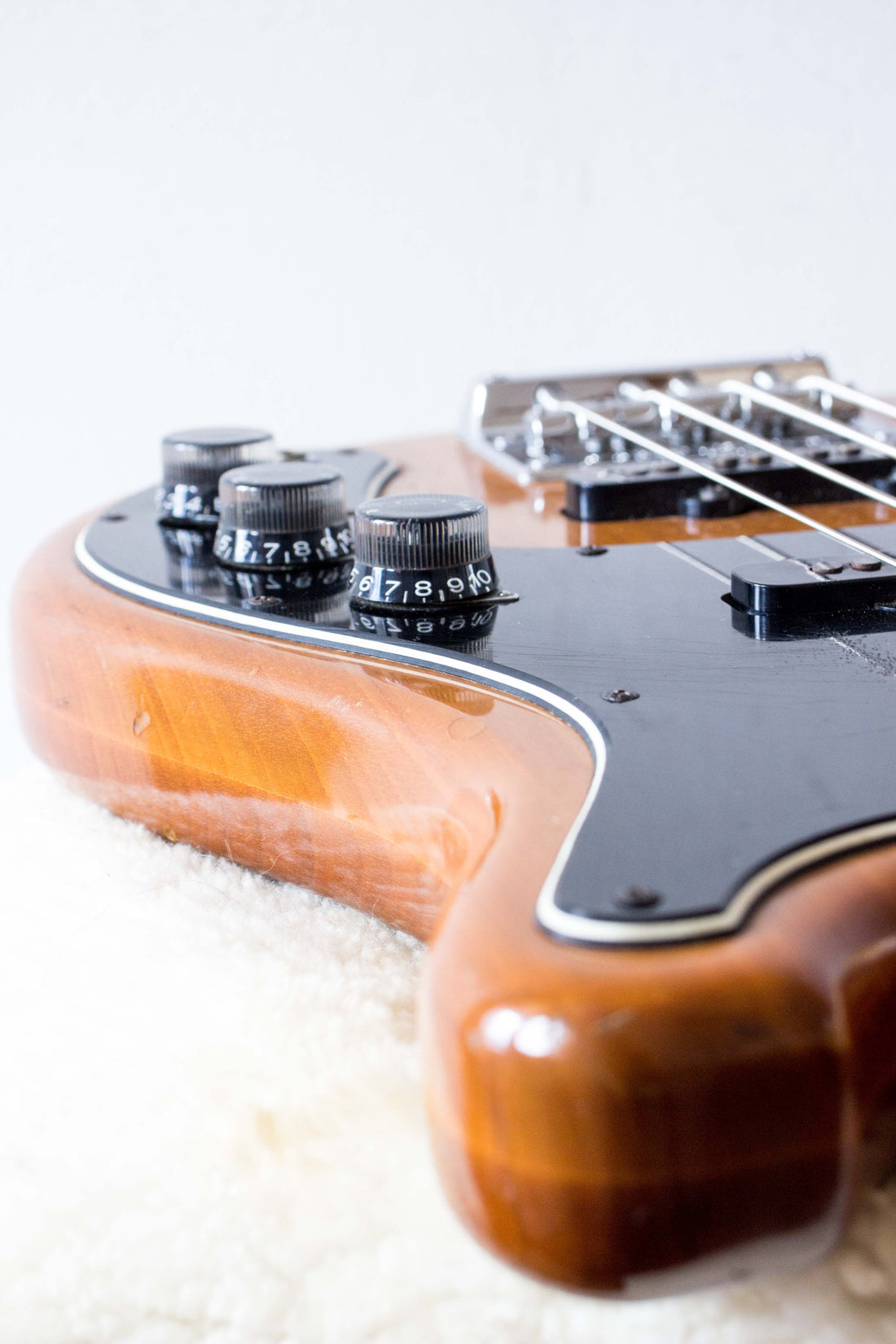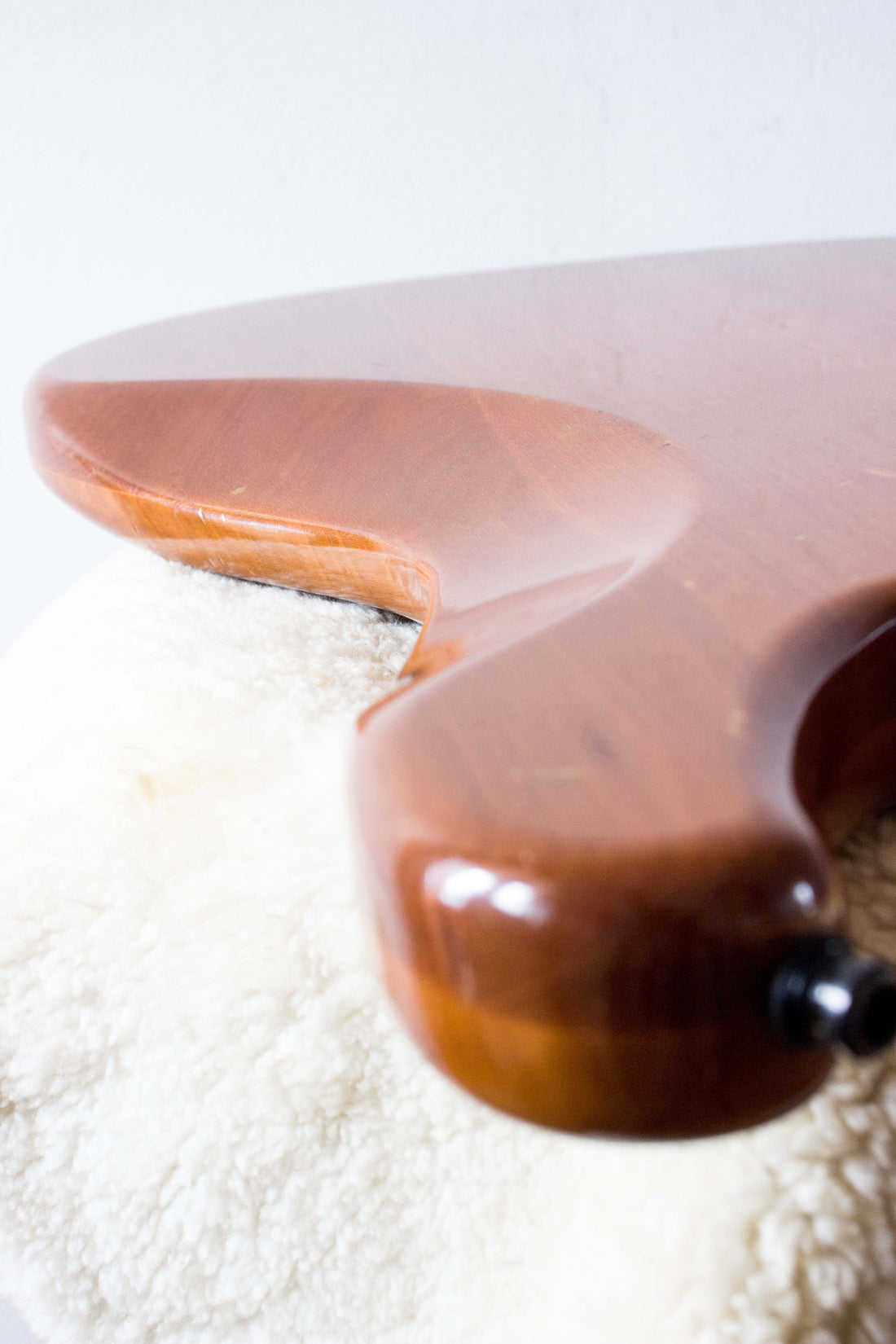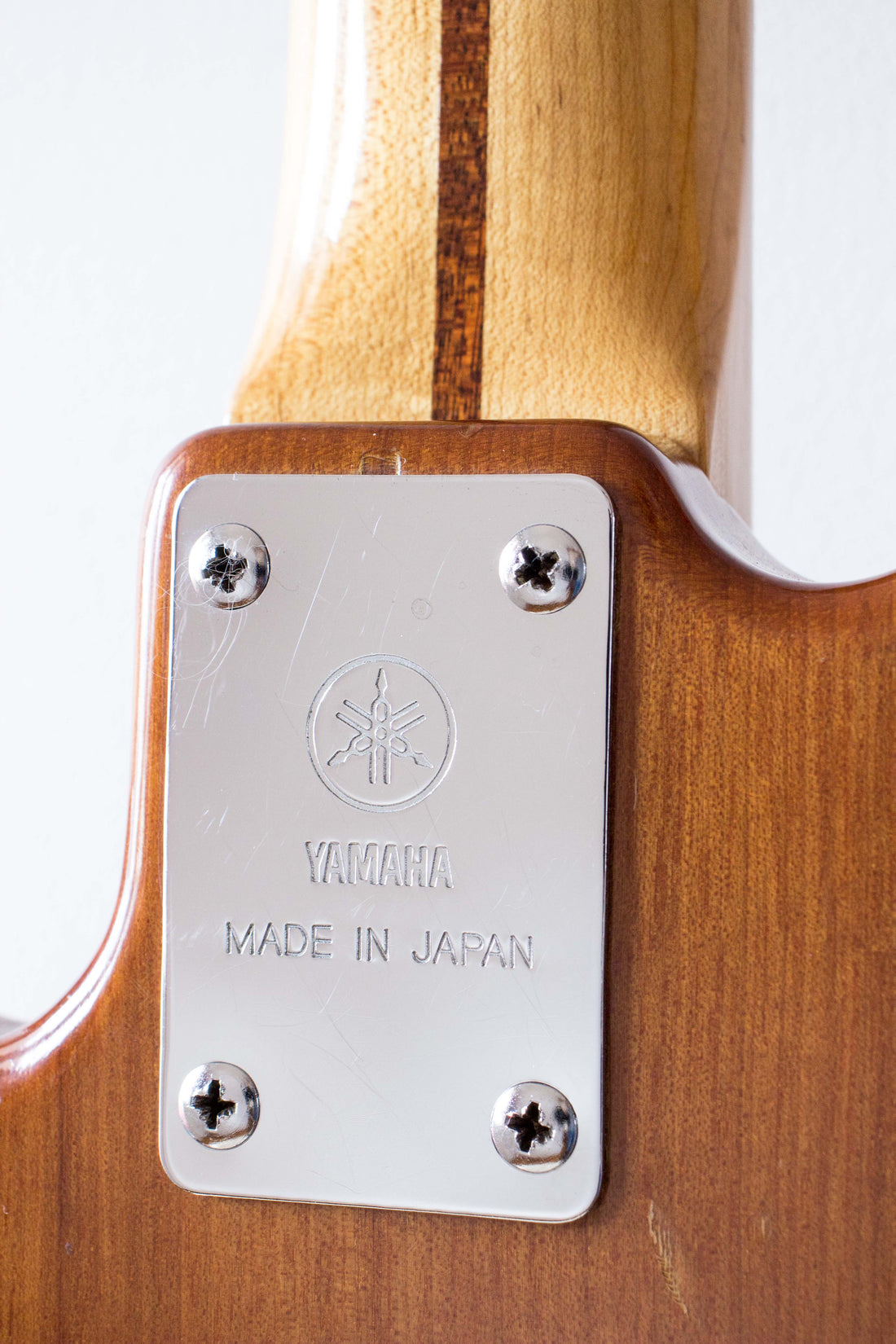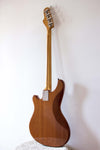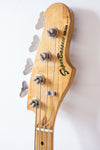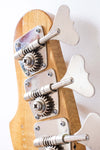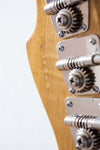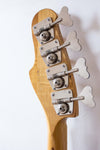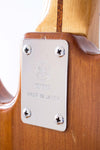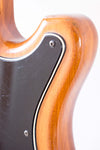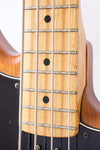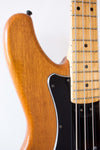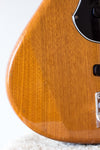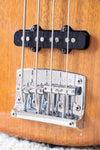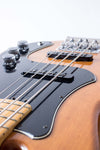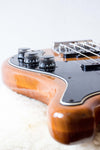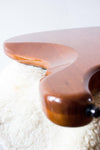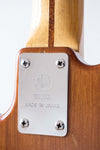 Yamaha SB500 Super Bass, brown finish, made in Japan in 1977. These Super Bass models have got to be some of the most underrated vintage basses going around. It's a little bit Jazz Bass-ish, but with a slightly wonky shape that lends it a unique aesthetic. The body is made from nato, a relative of spruce, and between the nato, the high-mass bridge and a chunky maple neck, this has an incredible amount of growl and punch. It's similar to a Fender J, but with a stack of extra midrange and attack. The neck is slightly thicker than a regular P, but it's nicely shaped and very comfy. The build quality on these 70s Yamahas is outstanding; this will put many more collectable and more expensive basses to shame for both feel and tone. The red-brown natural wood and black guard has a certain 70s stank; it's got a nonchalant downtown charm to it. If you want something a bit different with a truckload of tone, this will surely get some booties shaking.

Model: Yamaha Super Bass SB600
Made: 1977, Japan, Matsumoku plant (serial 001296)
Finish: natural (NT), 3-ply black guard
Body: nato, 2-piece
Neck: maple, 1-piece, dot inlays
Mods: none
Pickup: original Yamaha 8-pole J-style pickups
Case: none

Cosmetic condition notes: mild finish wear. Headstock has some minor marks on the end and the top and bottom edges. Neck is smooth in the hands but has a few minor dimples on the back and edges; nothing nasty. The back has some light buckle rash scuffs and scratches scattered around the place; no major marks though. The sides have o major marks, just some dimples on both shoulders and some light scuffs and small chips from the jack area around to the shoulder. The front is pretty clean, just some dimples on the top horn, shoulder and around the bridge as well as some normal play scratches on the guard. Overall: good condition (7.5/10).

Playing condition notes: Action is low, neck is straight, intonation is good, truss rod works. Frets are pretty even with plenty of height, 8/10 for life left. All electrics tested and working properly. Set up with fresh 45/105s.